Valdez | Introduction
Located at the mouth of a glacier on the eastern side of Prince William Sound, Valdez may be small, with a population of only a few thousand, but it has a well-developed economy. It is the terminus of the Alaska Pipeline and the northernmost frozen port in the Americas. However, for us tourists, Valdez is the most important thing is that it is a beautiful harbor town, known as the small Switzerland of Alaska, and is also the best place to see glaciers from the sea.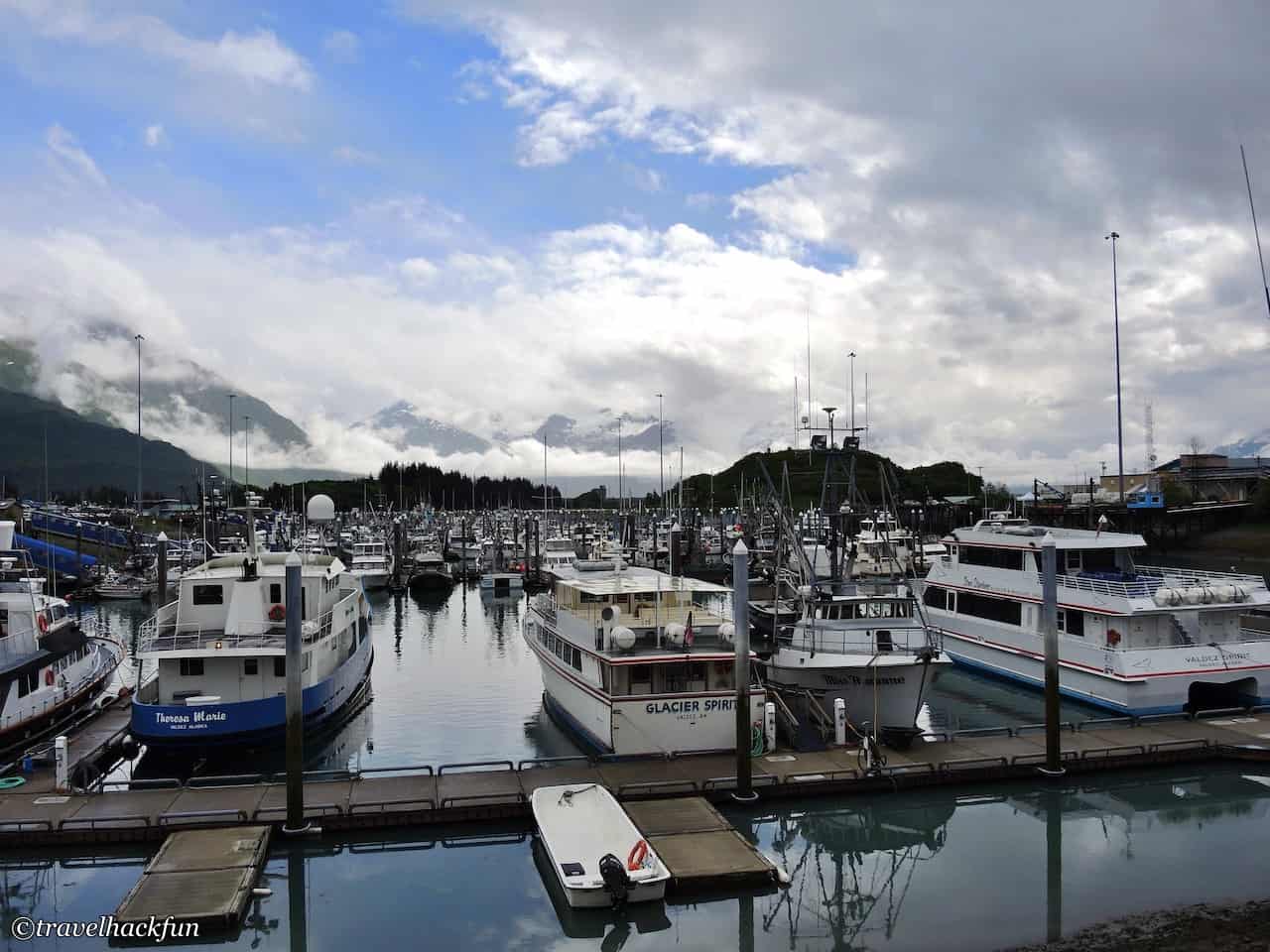 Valdez | 2-Day Itinerary
We stayed in Valdez for two nights. Our original itinerary was to stay for 3 days and 2 nights, with an icebreaker trip planned in the middle. However, the weather was not kind to us, and the icebreaker we had been waiting for was grounded due to strong winds and waves on that day. Because the original itinerary was messed up, we only spent one and a half days in Valdez. We drove to the nearby attractions, including Bridal Veil falls, Worthington Glacier, Valdez Pier, Old Railroad Tunnel, and the highlight of the trip, Wrangell St Elias National Park. I had a good trip around the small Switzerland of Alaska.
From our experience, we would like to remind our friends who want to go to Alaska that Alaska is very susceptible to weather. Although the tickets can be postponed for one day if the ferry is canceled, we had no choice but to return the tickets after hesitating for a while because we didn't want to postpone our trip. If you really, really want to make sure that everything will be fine, it's best to schedule a few extra days as a buffer. Of course, there is no such thing as an absolute guarantee, and I have heard of some tourists who waited for three days and still could not get on the boat, so be prepared.
Looking for accommodation in Valdez?
Valdez | Transportation
As I mentioned earlier, Valdez is a port city. In fact, you can not only drive to Valdez by land, you can also take a ferry, and taking a ferry is actually more convenient. For example, if you drive from Whittier to Valdez, it takes 357 miles from Whittier to Valdez by land, but only 90 miles by sea, and I have mentioned the points to note about taking the ferry:
Valdez | Richardson Highway
Richardson Highway is a must-go road to and from Valdez by land, and the highway scenery in this area is quite beautiful. On our first day in Valdez, just driving around and looking at the scenery made us feel happy. Valdez in summer, when the weather is good, you can see beautiful snow-covered mountains and green areas, and sometimes you can see cloud-covered mountains. Due to the changeable weather, even the same road looks different every time you pass by.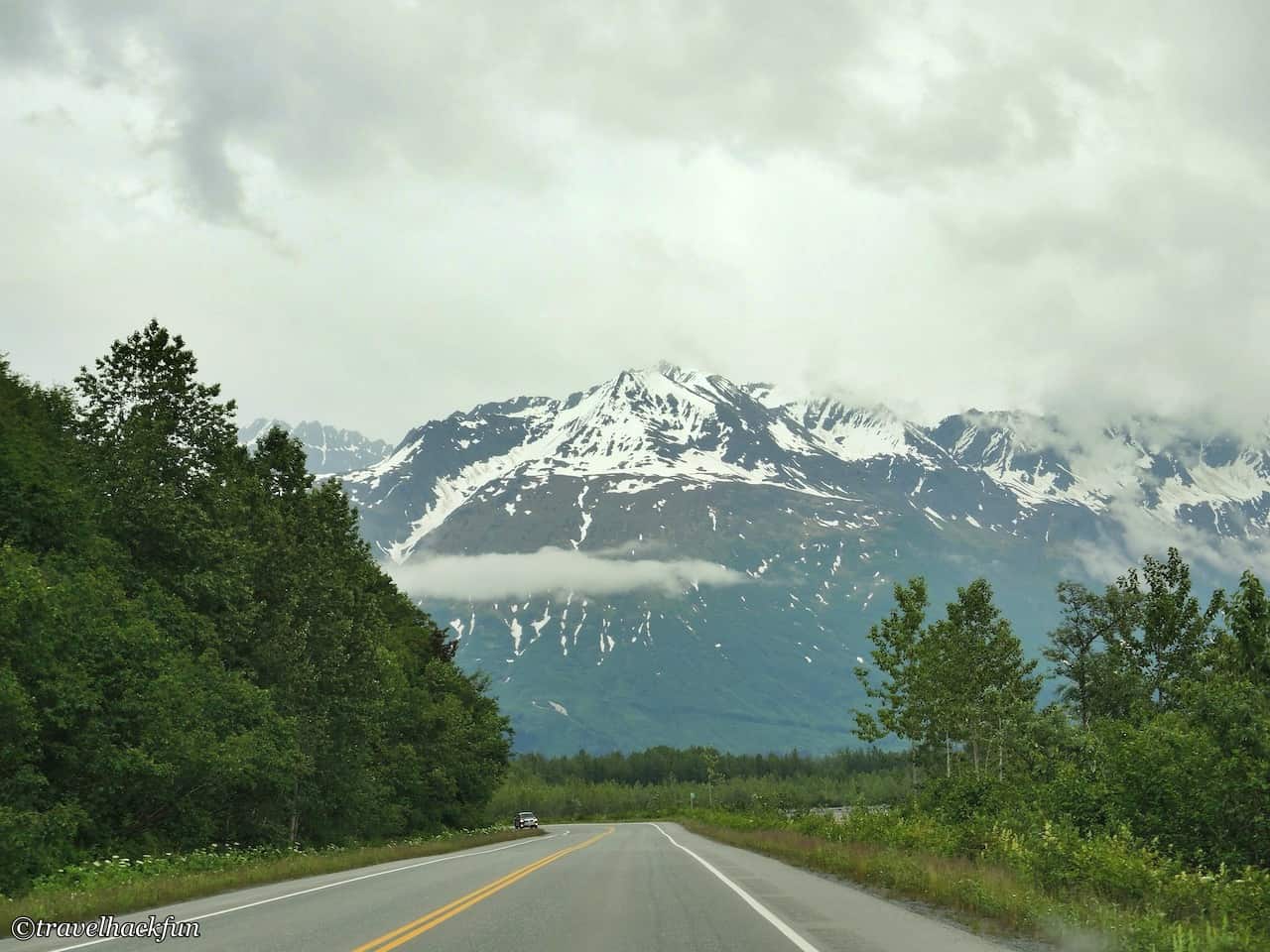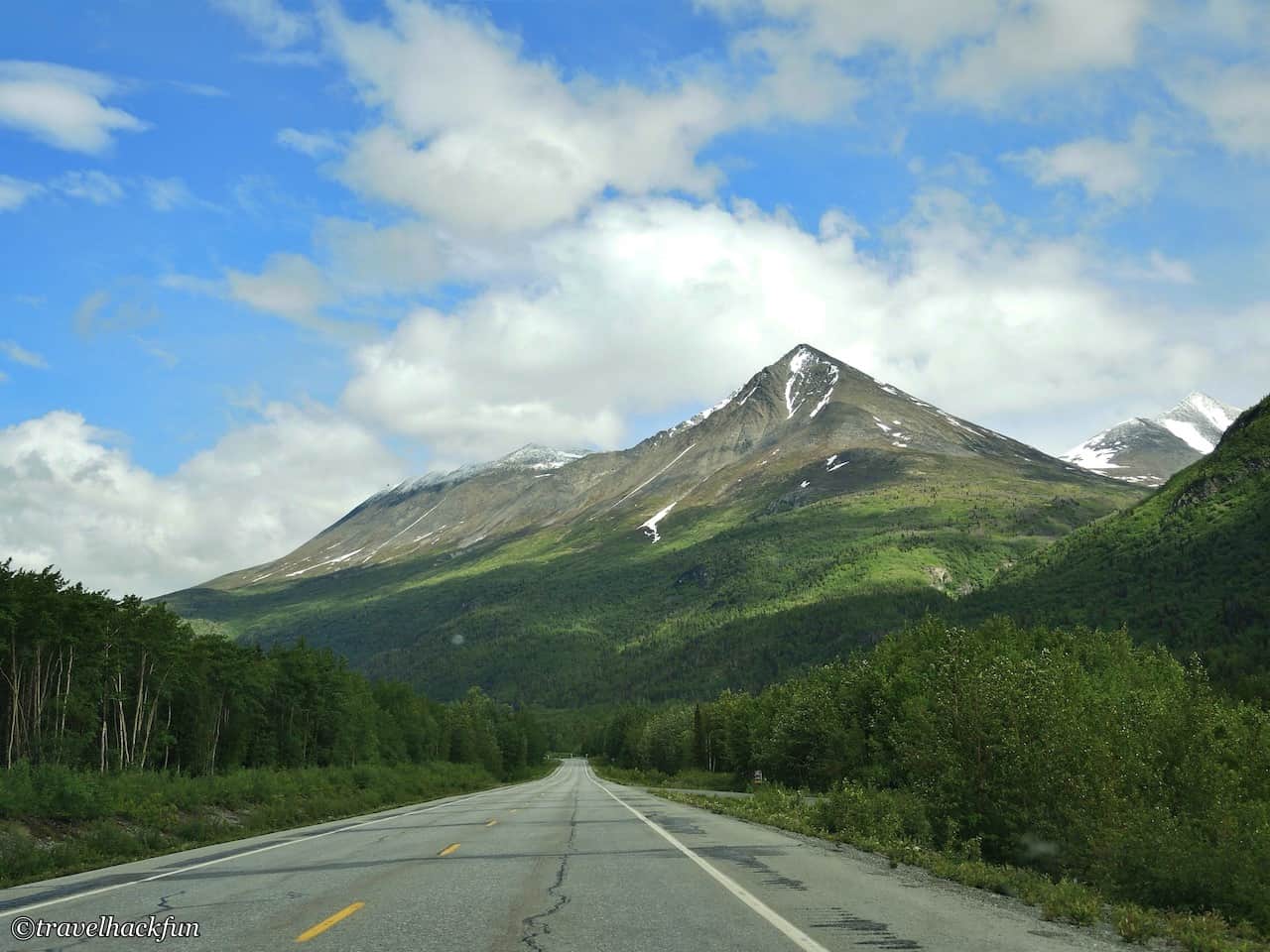 On the way, we saw this avalanche scene, since we came from a place where it doesn't snow all year round, we thought it's a novelty, how come even avalanches are kind of like a tourist attraction? There was a construction truck nearby, it was probably caused by the rain two days ago.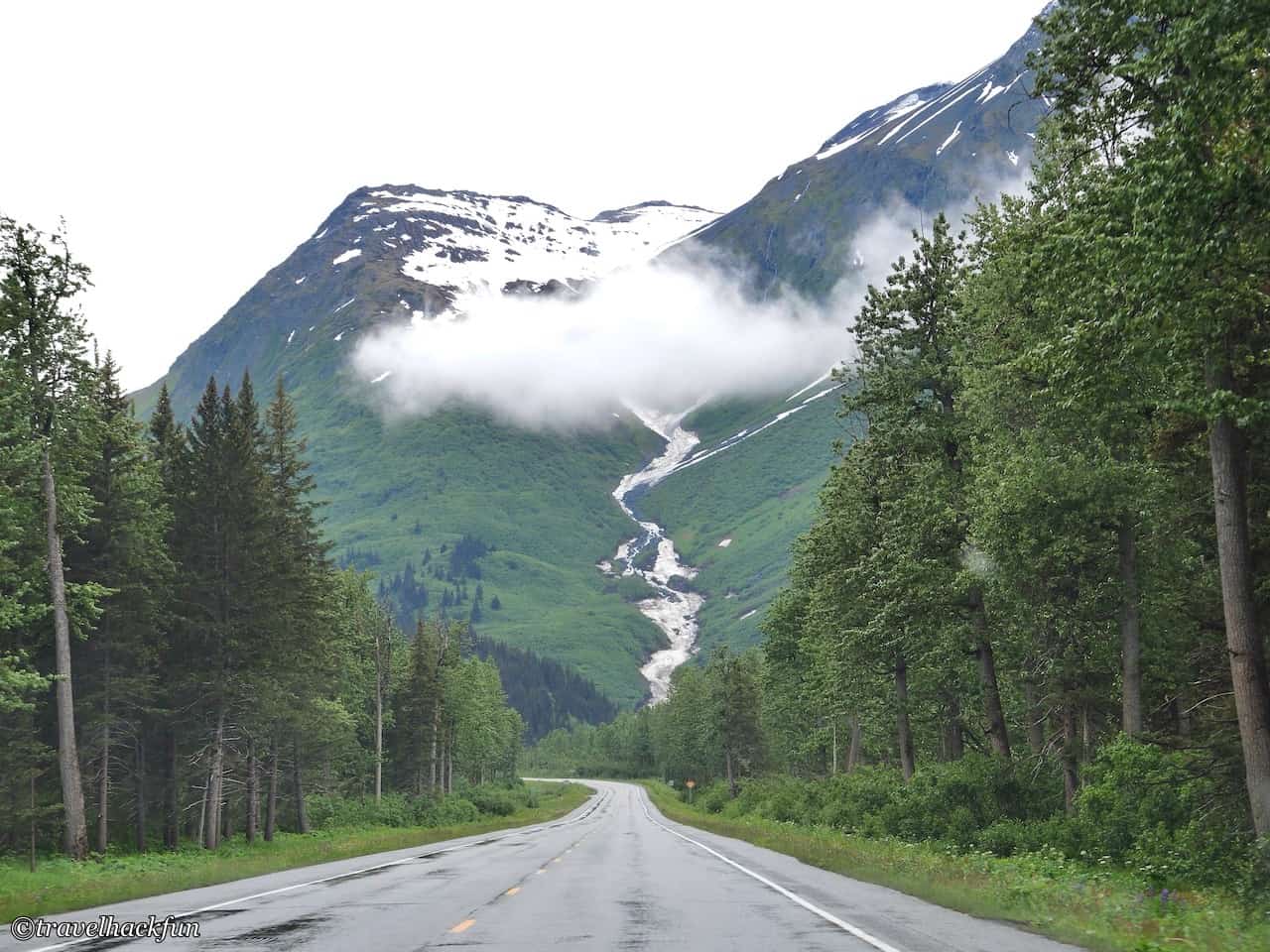 Attractions | Bridal Veil Falls
The first scenic spot you will pass by on the Richardson Highway out of Valdez is Bridal Veil Falls, which is about 18 miles away from Valdez, and you will never fail to find it because it is right on the road. In summer, when the weather is good, you can climb the Keystone Canyon Pack Trail, which is about 2.6 miles away. In winter, this waterfall freezes and becomes a sacred place for ice climbing. Every year, Ice Climbing Festival is held here.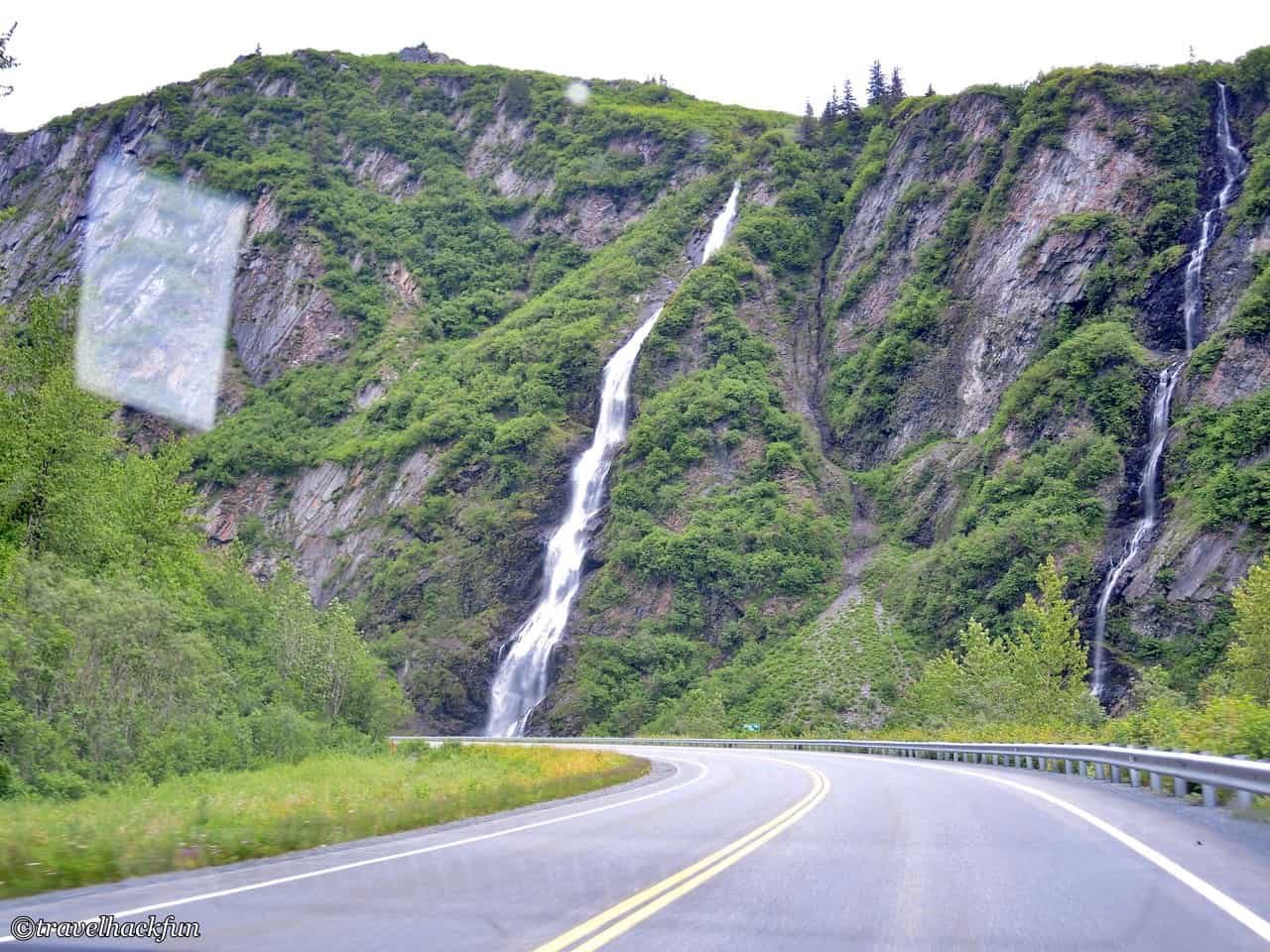 Attractions | Worthington Glacier
Continuing down the Richardson Highway, the most important attraction near Veldez is probably the Worthington glacier. This glacier is very close to the highway, and you can see the full view of the glacier mouth while you are still in the car.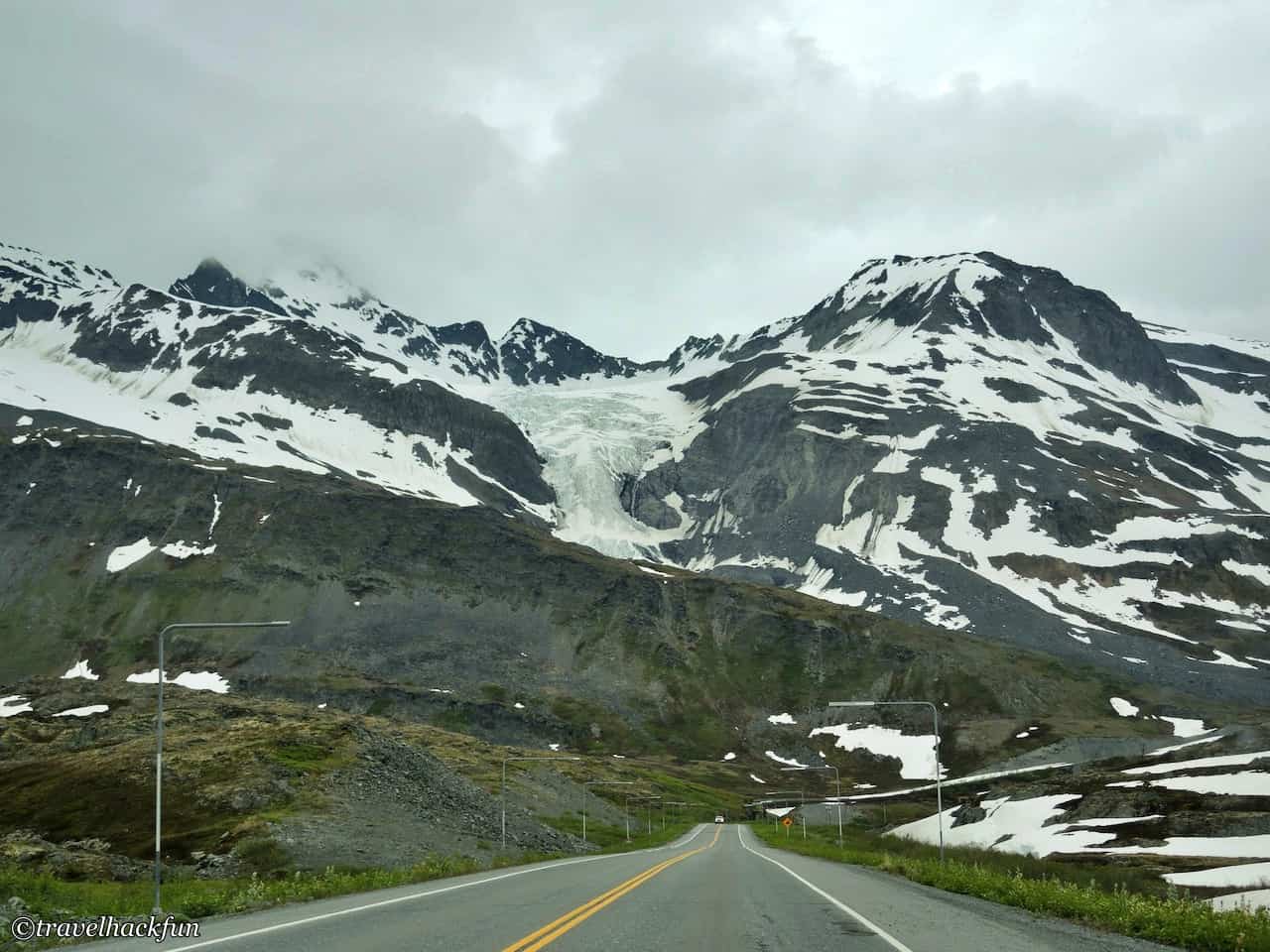 This is a glacier that you can get close to. There is a kiosk at the entrance of the trail with a lot of explanations about glaciers. Although it is all in words, the explanations are actually quite detailed. The cause and classification of glaciers are generally introduced. From the year-round snow gradually extruded into ice, and then due to gravity to expand outward and downward movement, at the same time, this large area of ice carved out the terrain, forming the glacier we now see the shape of. The extruded ice crystals are all the same size and appear blue in daylight. As the climate changes, glaciers may retreat as the temperature rises and the ice melts, which is why it is often said that global warming is causing glaciers to disappear.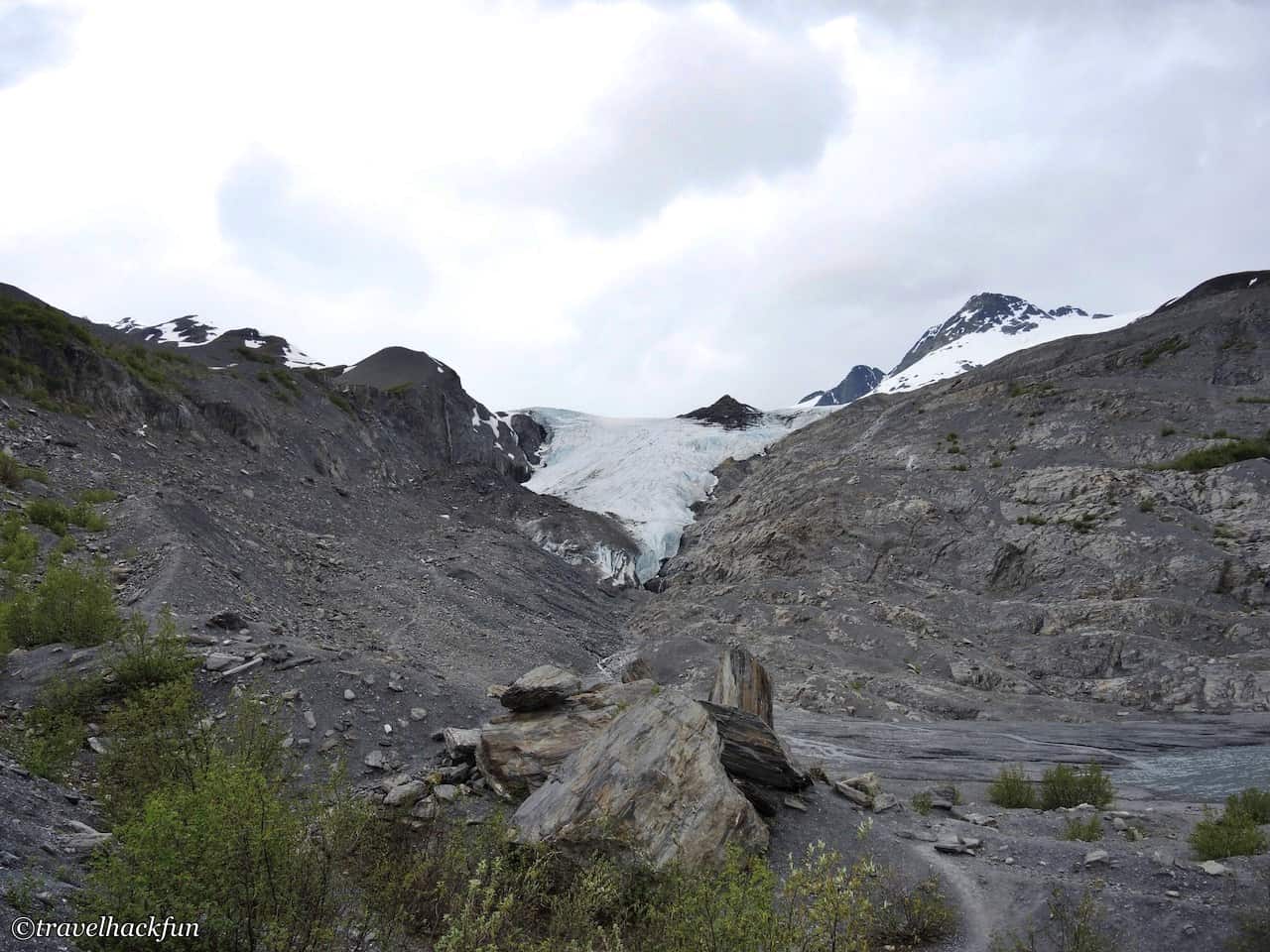 As we walked up the trail, we could see the blue glacier from a very close distance. It was amazing to see the glacier for the first time, the blue color seemed unreal. However, the actual glacier is not as clear blue as many landscape photos, because the glacier is carrying a lot of sediment as it moves down, and when you look at it closely, you can see that it is covered with sediment. We reached the end of the trail and couldn't get enough of it, so we braved it and climbed all the way up to the glacier. It is important to note that although this is not strictly prohibited and there are many tourists, but if there is an accident, you have to be responsible for it. The slush washed down by the ice is very slippery and not very easy to climb, so if you want to climb the icebergs, you have to be careful and use your own strength.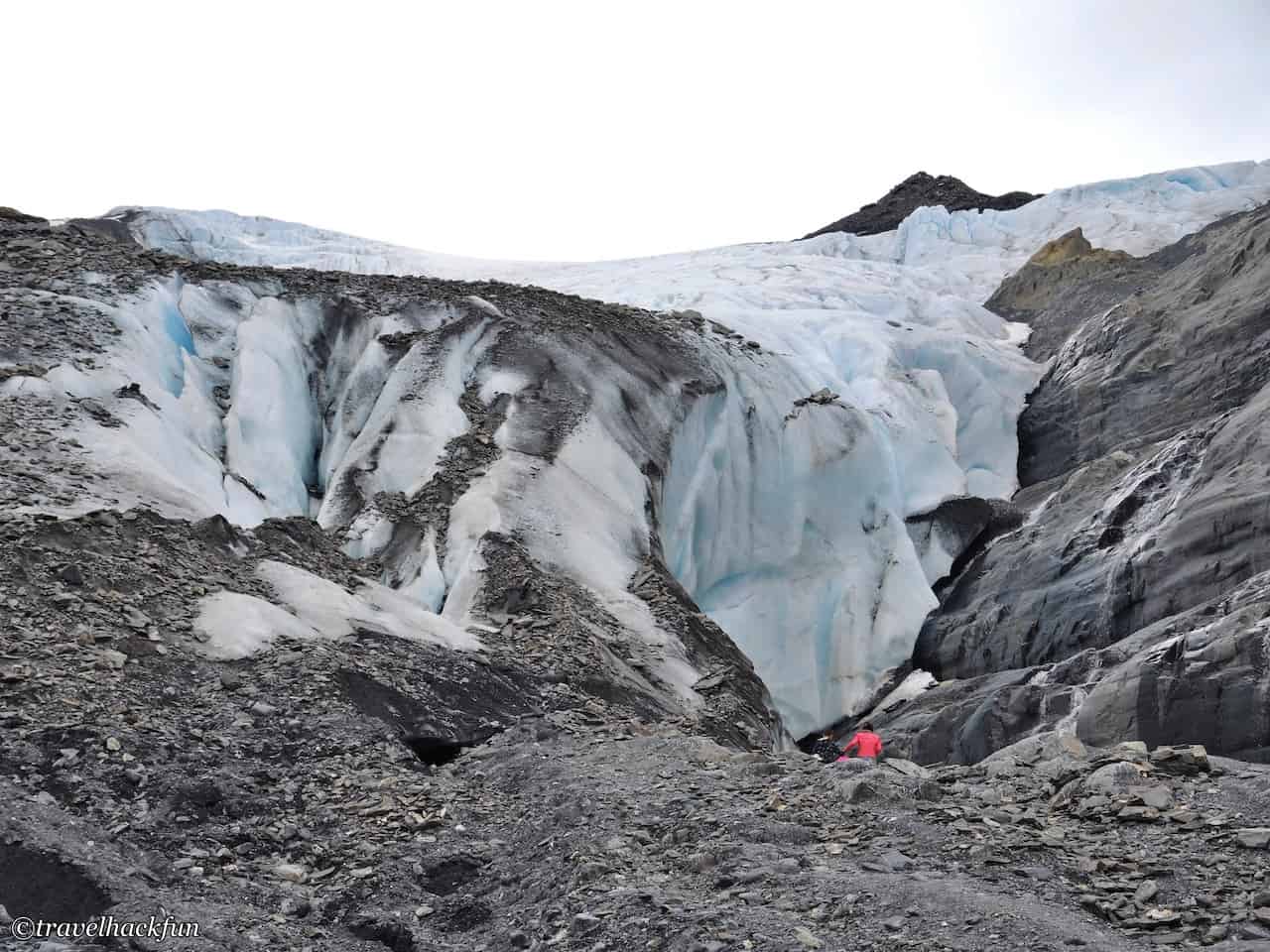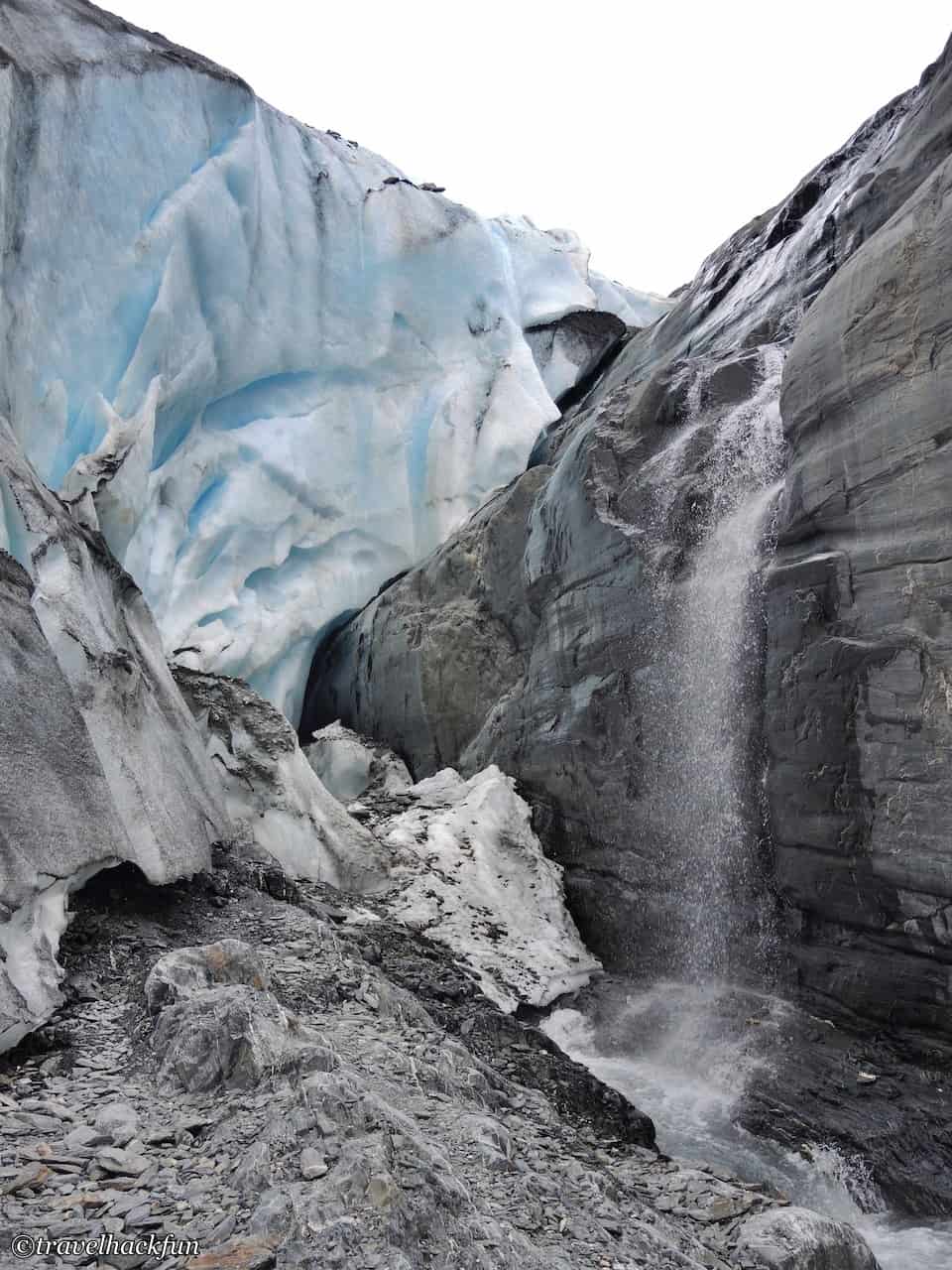 Attractions | Old Railroad Tunnel
Old railroad tunnel is a small railroad tunnel, but actually there is no railroad here. The reason for the existence of this tunnel is that in the early twentieth century, due to the use of railroads, the local people felt that Valdez would lose its important position as a port, so they wanted to build a railroad line to Valdez. Unfortunately, the railroad company started to open the tunnel, but soon abandoned the project. Now it is just a roadside attraction for souvenirs.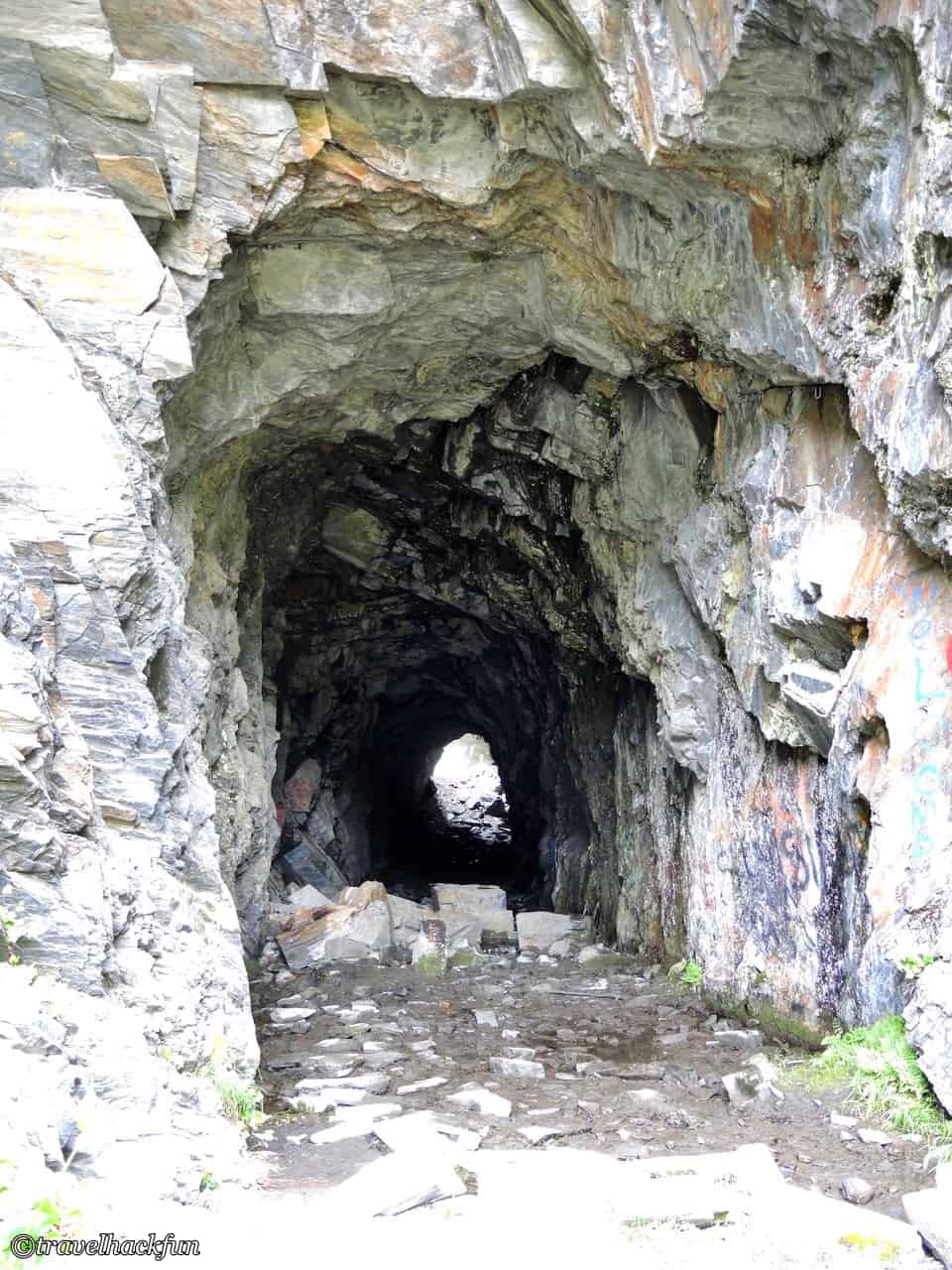 Wrangell St Elias National Park
Wrangell St Elias National Park | Introduction
Wrangell St Elias National ParkIt is the largest national park in the United States, with an area as large as Yellowstone National Park, Yosemite National Park and Switzerland combined! However, because of its remote location and low level of development, it is not easy to go deep into this national park. The only areas that are easier to access by rental car are Copper Center and Chitina, which are the two more westerly areas, and you can only touch the edge of the park.
Almost all the other roads into the hinterland of the National Park are narrow, winding and non-tarmac, and the road conditions vary greatly with the weather. If you really want to go deeper into the park, a better way is to find a local shuttle service or take an air taxi.
Wrangell St Elias National Park | Copper Center Area
The Copper Center area in the west is the most accessible part of the park, and is the home of the Wrangell St Elias National Park, which is our main objective. From Valdez, take Richardson Highway and drive north for about an hour and you will pass by it. The Copper Center here is the largest visitor center in the park, with many static exhibits, including the history of local culture and hunting tools, etc. There is also a picnic area, so if you don't want to spend too much time, you can pass by as part of the Richardson Highway trip to take a rest.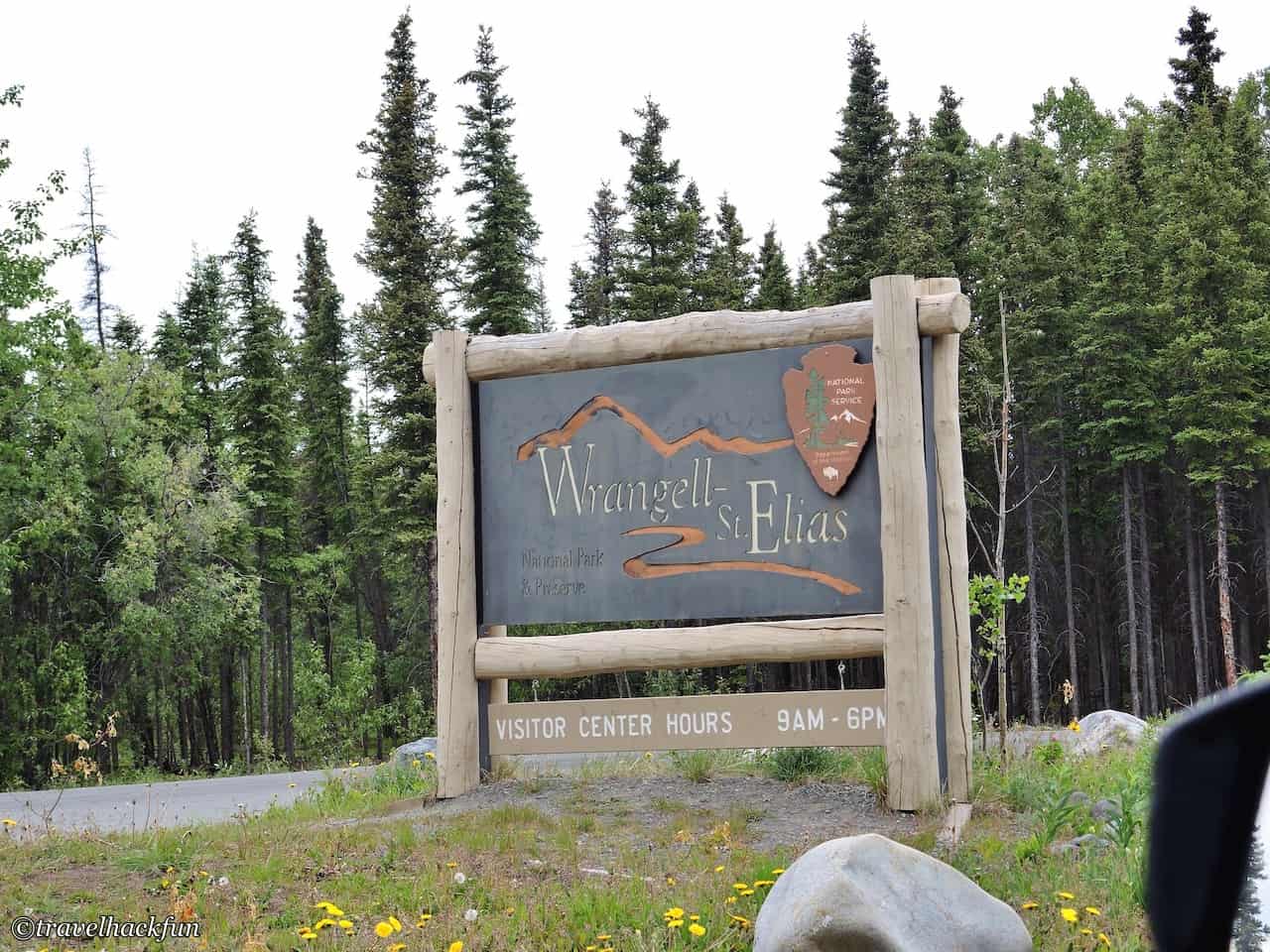 Trails | Boreal Forest Trail
Boreal Forest Trail is a circular trail outside the Visitor Center, only 0.5 mile, it is quite recommended to spend half an hour to walk around. The observation deck in the middle of the trail can see the whole mountain view of Wrangell St Elias. However, there are a lot of mosquitoes here in summer, so make sure to prepare mosquito repellent.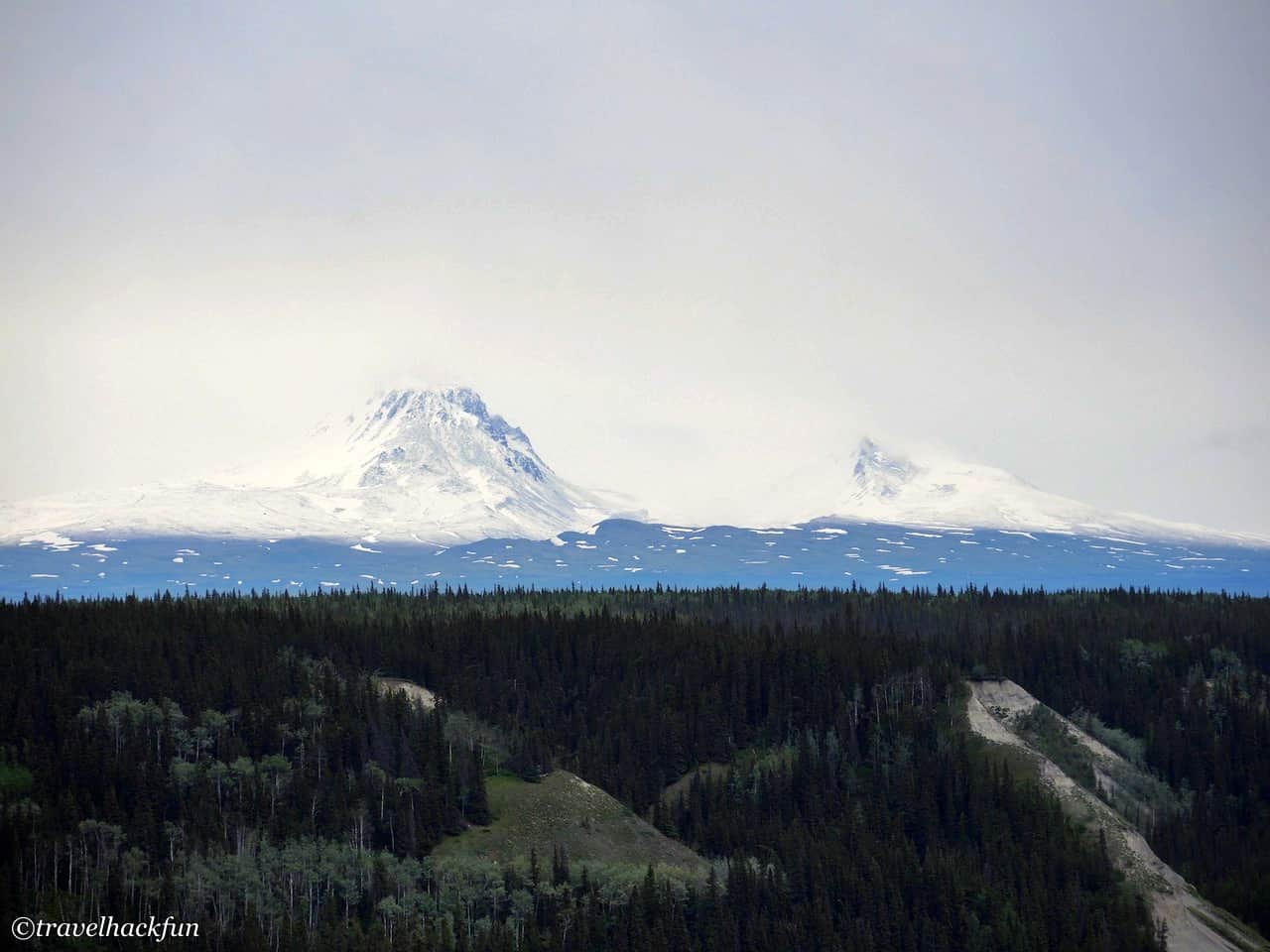 Boreal Forest Trail can be connected to Copper River Bluff Trail and Valdez Trail, from Copper River Bluff Trail, you can walk 0.5 mile around, there is a lookout in the middle of the trail, you can see the Copper river view, and Valdez Trail is very long. The Valdez Trail is actually very long, and it is said that you can walk all the way back to Valdez. In ancient times, people used to use this trail to transport goods to Valdez.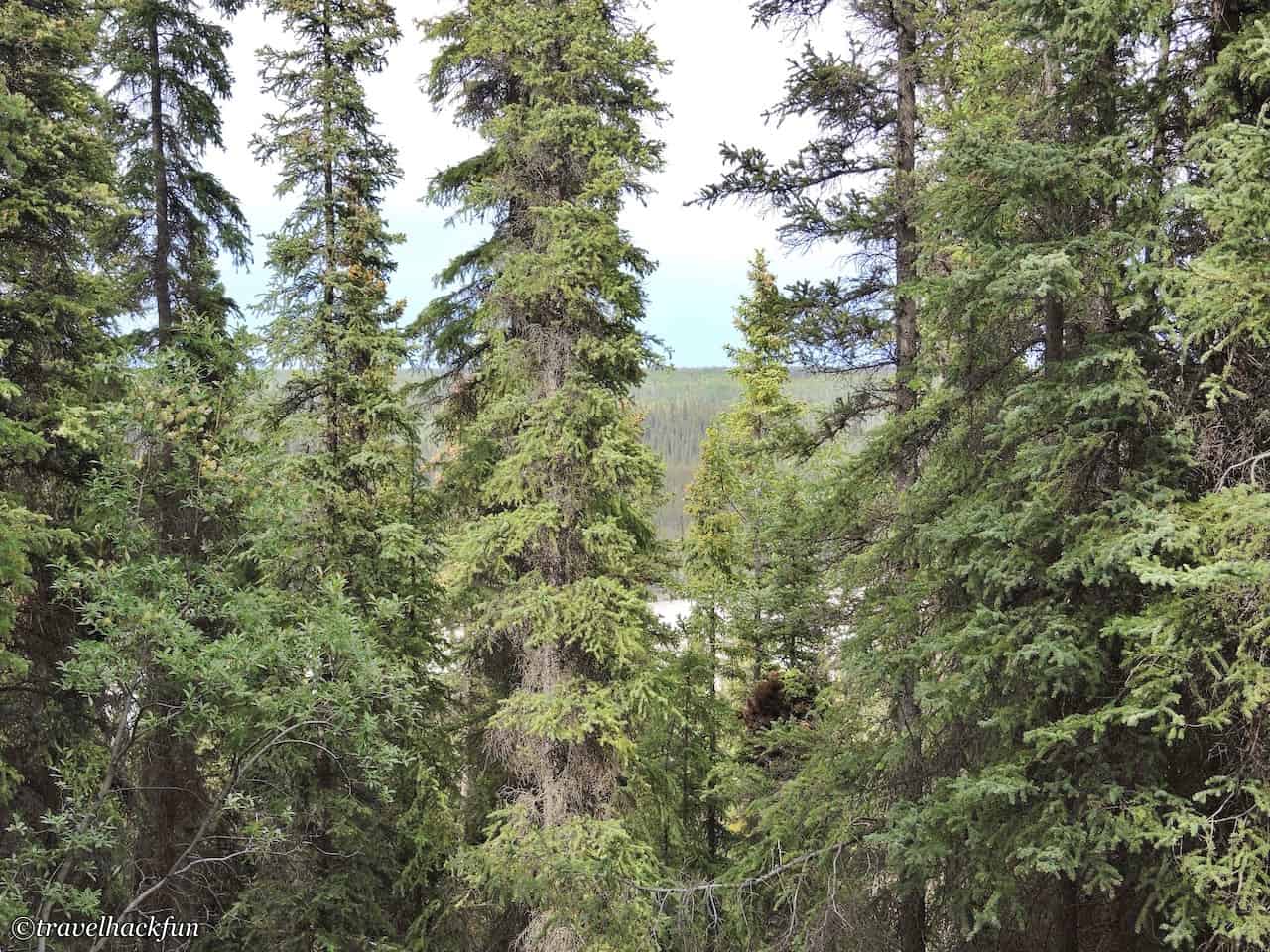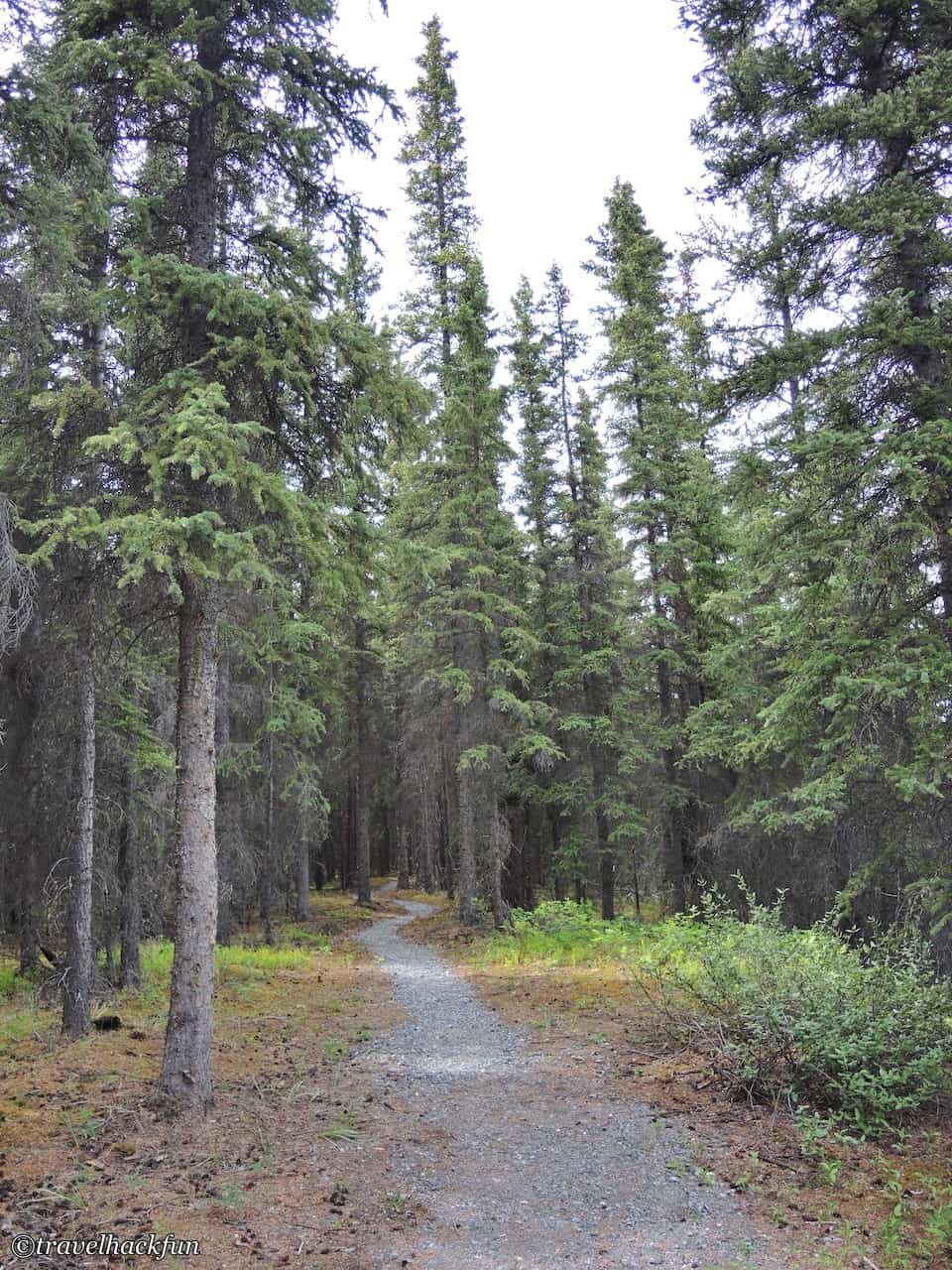 Wrangell St Elias National Park | Chitina Region
We originally planned to go to Copper Center, but due to the cancellation of the boat trip, we had some extra time, so we decided to visit Chitina area. This area is rarely visited by tourists, because although the Wrangell St Elias National Park is large, most of the area exists not for recreational purposes, but to preserve the natural resources of the area. Local residents are allowed to hunt seasonally in the national park, so it can be said that the national park is also designed to maintain the hunting resources and not be used for commercial purposes, this is the case of Chitina, most people come here to hunt. The town is now a ghost town, except for a handful of shops that are still open to serve the local hunting campers.
If you are not planning to backpack, you can walk around the lake. Unfortunately, as we entered the Chitina area, the weather turned bad and the rain poured down. After the ranger station, the road is McCarthy Road which is very narrow and winding, we were hoping that if the road condition is good, we can consider to enter the area, but in fact, the road is not only unpaved, but also snowy all year round, the road condition is very difficult, even the GPS is not working here.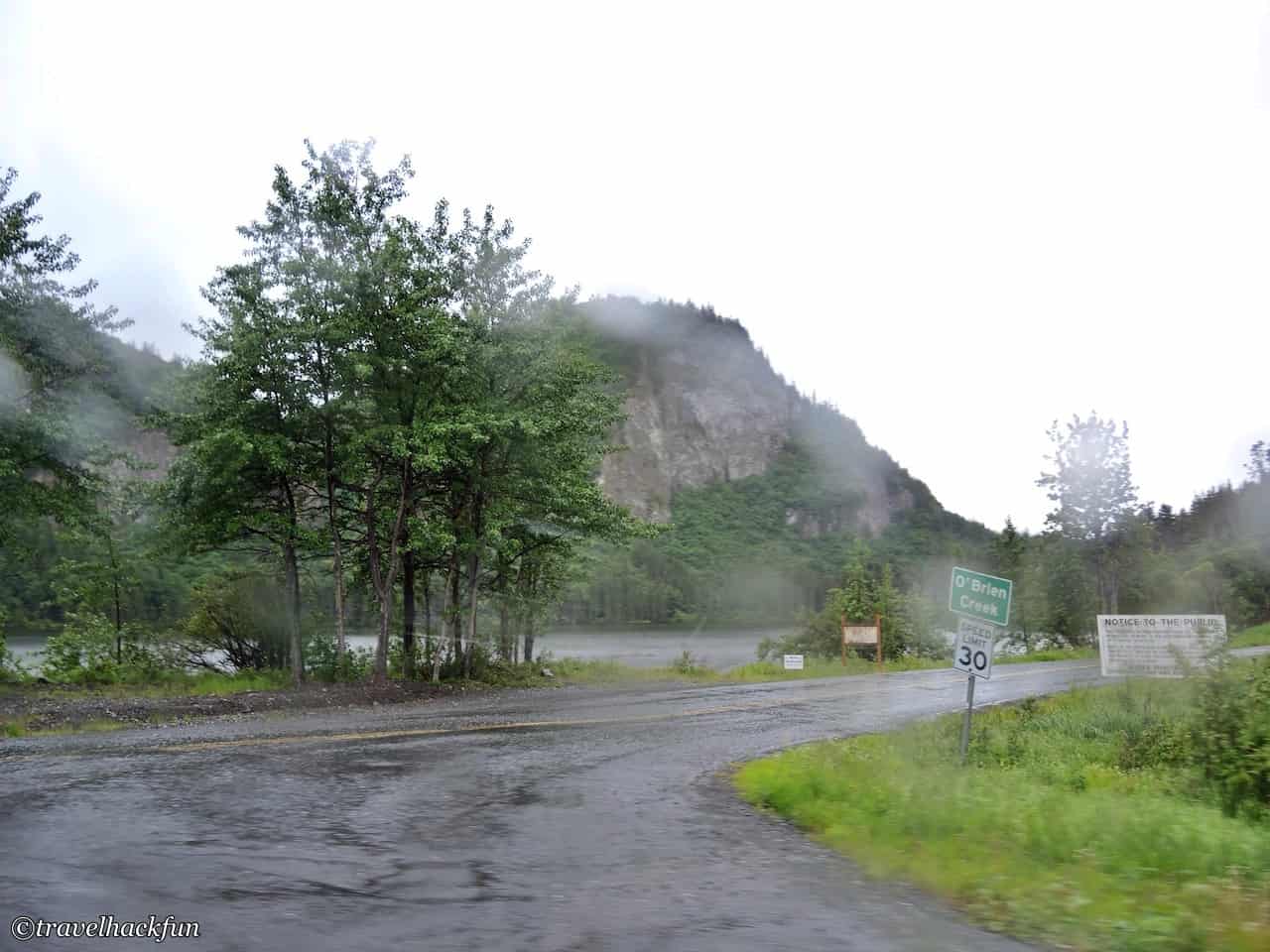 Valdez Restaurant | Alaskan Halibut House
Valdez is a very simple town and there are not many restaurants in the town. We only dined at Alaskan halibut house this time. This restaurant mainly sells Fish and chips, there are various kinds of fish to choose from and the price is reasonable. We ordered Rockfish and Halibut Basket. The fish caught in Valdez harbor is very fresh, and the fried fish is very tasty and solid.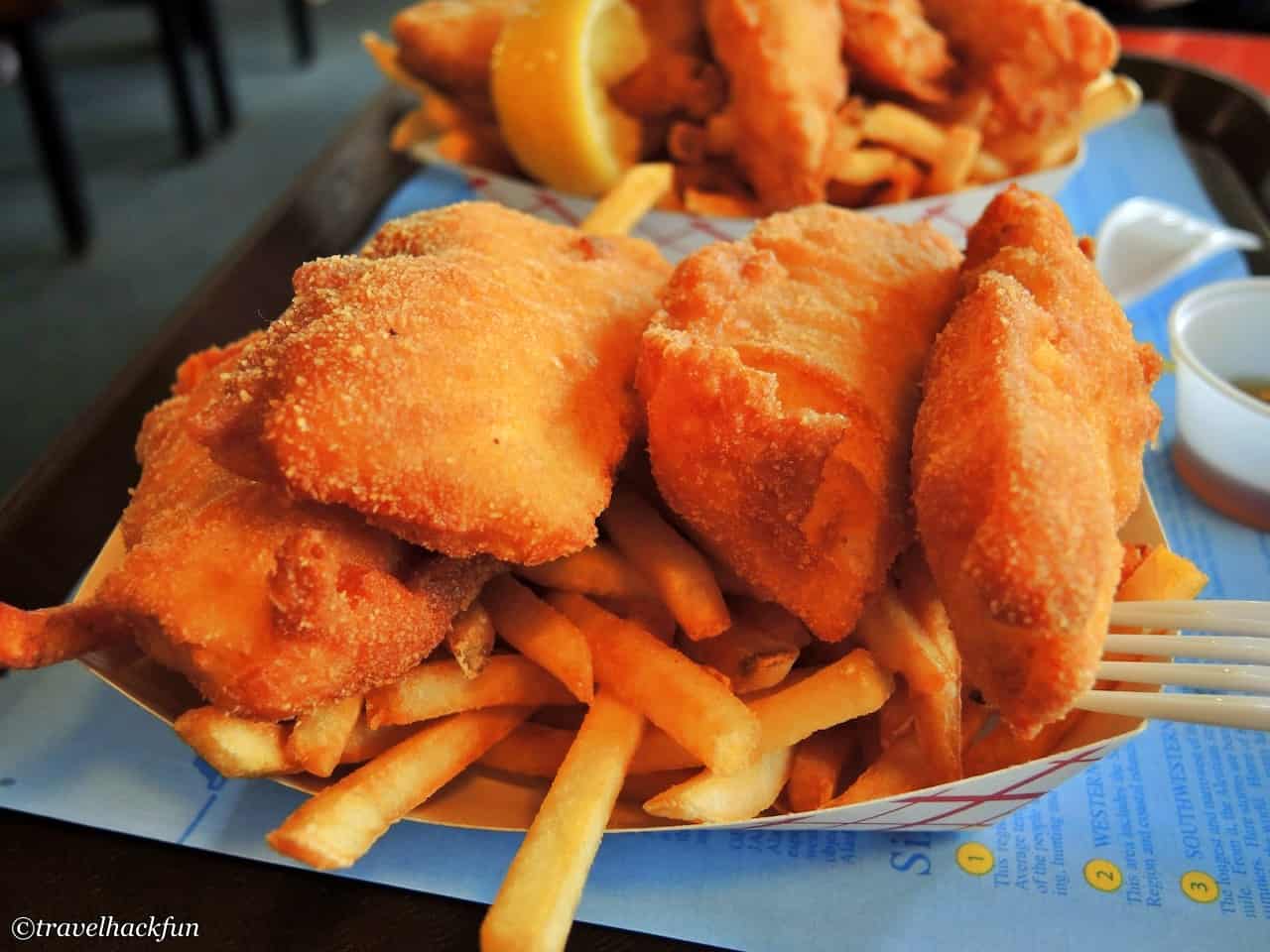 Further reading
Thank you for visiting our website.

All the content on this site is original and shared with the purpose of providing valuable information. We sustain the operation of this site through a small amount of advertising and sponsored links. If you click on links to third-party merchants on our site and make purchases, we may receive a portion of the sales as a commission. If you click on links to third-party merchants on our site and make purchases, we may receive a portion of the sales as a commission.

Find more posts on a map Here.

My recommended resources for hotel bookings.

My recommended resources for activity bookings.
Buy me a coffee and support my contents!
If you are interested in quoting this article or using any part of its content and images on your website or publication, please contact us via email to request permission.