Alaska Self-Drive Alaska | Itinerary
The Alaska self-drive trip was a 9-day, 9-night long-distance trip in the summer of 2014 to celebrate the end of school on the West Coast and the beginning of a busy commuter life. This is actually a trip that I would have never planned to drive to Alaska if it wasn't for the fact that I suddenly thought of stepping over all the places I could while I was still on the West Coast. Before that, I never thought I would set foot on the land of Alaska one day, a place I had heard so much about and felt so far away.
Because of the suddenness of the plan, this trip was very exciting. After I started planning, I realized that Alaska is so big that I'm afraid I won't be able to finish it even if I come back a few times. Since we don't know when we will come back again, we planned a somewhat rushed itinerary even though we knew that every place is quite far away from each other. This time, we traveled from Anchorage, the largest city in Alaska. With the summer vacation season approaching, airfare and hotel prices were not cheap, so we finally decided to take a red-eye flight in the afternoon as poor students. It was still early in the morning when we arrived in Alaska. It's almost a perpetual day in Alaska in the summer, and when I looked out from the plane before landing, I saw that although it was light, Angola was still awake.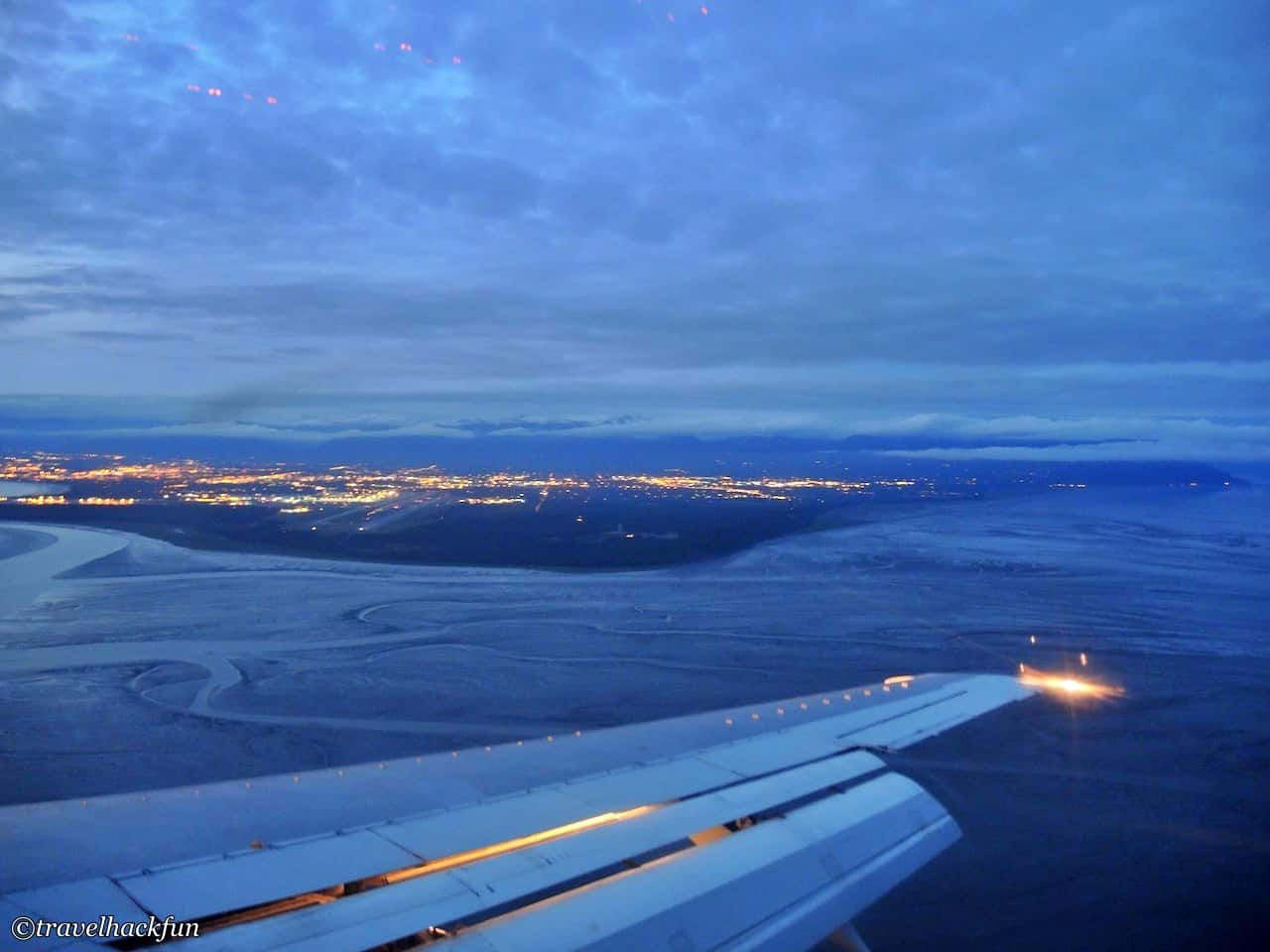 Looking back at the trip, we flew from Los Angeles to Anchorage, first driving north and back.Denali National ParkAfter that, you can drive from Anchorage to the airport.Whittier(math.) genusBy boat via Marina HighwayEast toValdezAfter that, take the land road southwest toSeward and HomerThe journey to Anchorage was a bit detour and a bit rushed. The weather in Alaska is very changeable, so the itinerary will be affected easily. If I were to go to Alaska again, I would arrange two or two more days, or leave one or two more days for buffering, or visit fewer places.
Anyway, it was quite a fulfilling trip, so I've summarized the itinerary and places to stay below for your reference:
The nine-day, nine-night itinerary is routed as follows:
Driving in Alaska | Car Rental Tips
Alaska is a very expensive state. If you want to save money, you can consider renting a car in Anchorage. If you want to save money in Anchorage, you can consider renting a car in the city. At that time, the price difference between the airport and the city was very high. In Anchorage, if you rent a car from Avis, you don't need to pay extra fee for returning the car to the airport, which is different from the normal situation, and the price of renting a car from downtown is much cheaper than renting a car from the airport, so it is cost-effective and convenient for those who are not in a hurry to arrive at the airport.
However, there are advantages and disadvantages. The Avis rental cars in the city can't be picked up until noon, so if you arrive too early on a red-eye flight like the one we took, you'll have to wait for a while.
Alaska Driving | Route | Scenic Spots
Driving in Alaska is quite a long journey, but the good thing is that Alaska has beautiful scenery, so you usually don't feel tired after enjoying the picturesque scenery along the way. In summer, it is almost never dark in Alaska, so it is much easier to drive. In fact, I think the best part of this trip is the unsung beauty of the drive, so I'm going to organize the scenery of Alaska on several sections of the long-distance route and introduce the towns and scenic spots we stopped at in the following sections.
Trip Start | Anchorage
Anchorage, the capital of Alaska, is a fairly large city. Most of the people who come to Alaska will probably stay in Anchorage. In fact, there are a lot of places to visit in the city, however, we mainly used Anchorage as a stopover for our flight, so we didn't arrange too much time, we only went to the Anchorage Historical Museum, which is very informative, especially on the history of Alaska, so that we could learn and absorb the knowledge of the local history before our departure.
Anchorage -> Denali National Park
Driving from Anchorage to Denali, which looks like a four-hour journey on the map, actually took more than five hours.
On this trip, we often saw U-shaped valleys cut out by glaciers, a rare sight for those of us who grew up near the Northern Return Route. The weather here can change very quickly, sometimes the weather clears up at once, sometimes it rains when we say it will. It rained a few times on the way, but the mountains with melting snow were still beautiful even though it was cloudy and rainy. Once the weather cleared up, it was a different kind of scenery. Most of the photos were taken in the car. I felt like I was in a painting.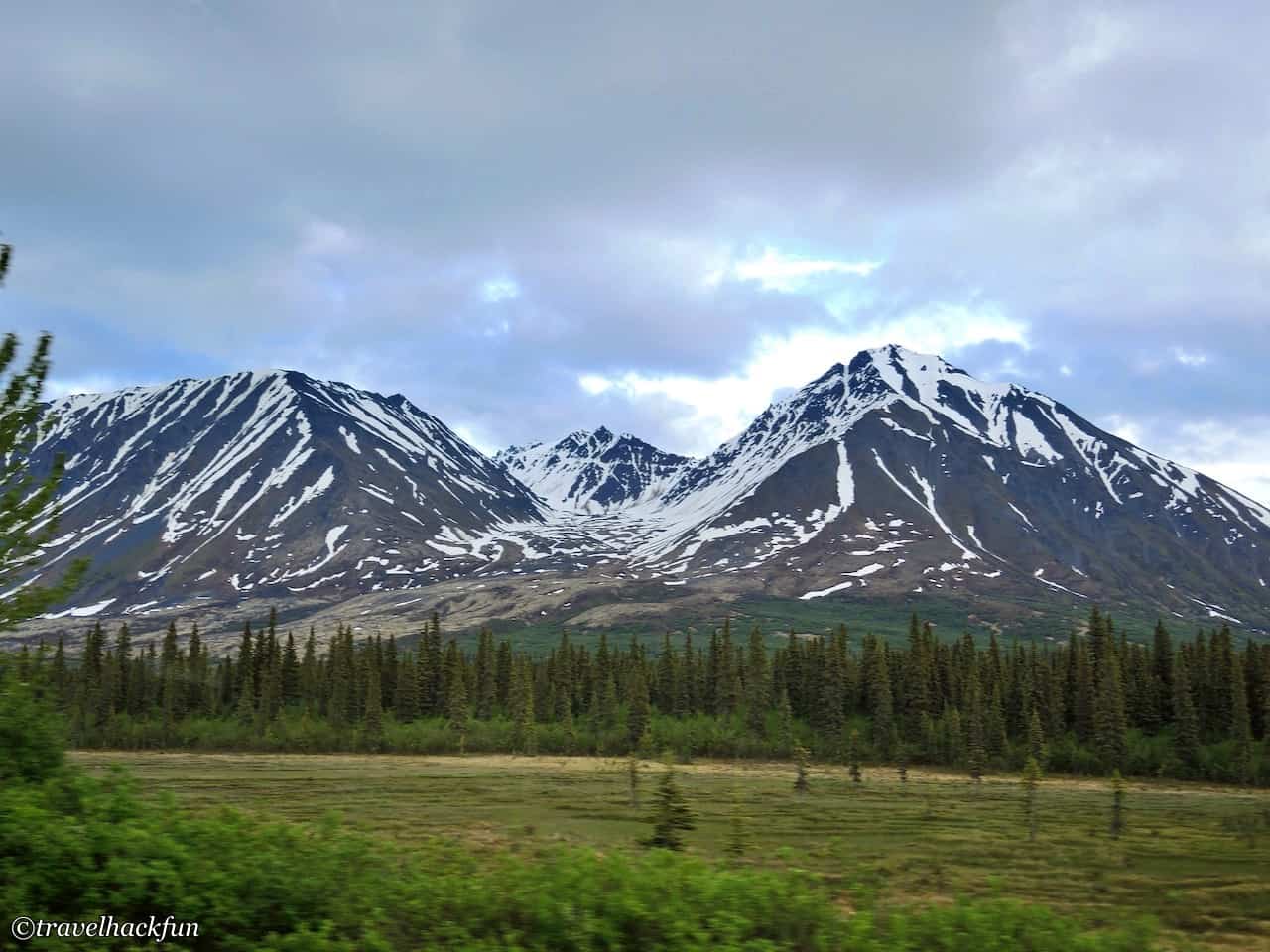 Anchorage -> Whittier
Along Highway 1, this hour-long scenic road goes deep along the strait, and the scenery is all along the way. Along the way, we actually passed by several glaciers, but the weather was not favorable, so the picture was not very clear.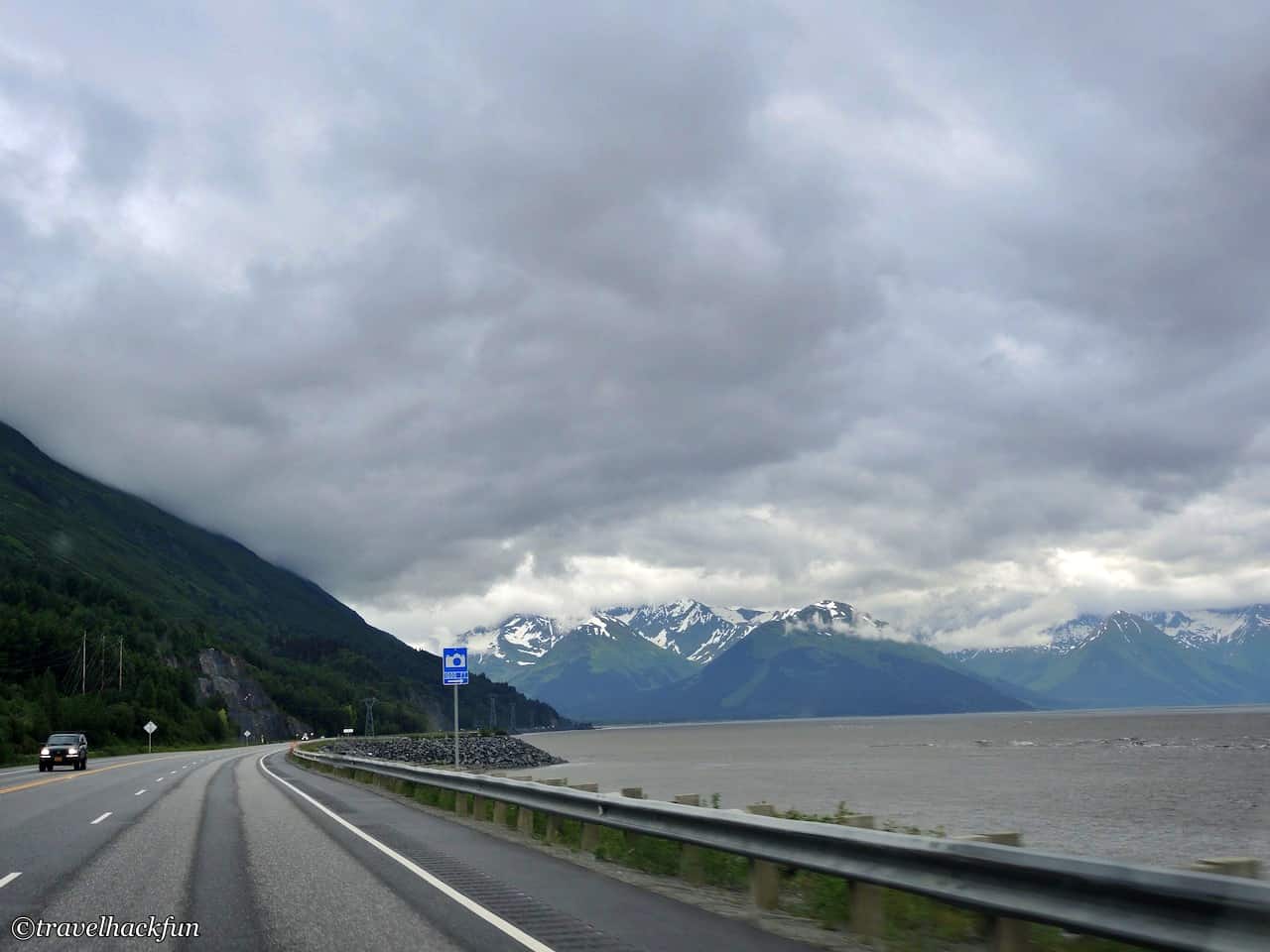 Whittier -> Valdez | Marina Highway | Richardson Highway | Wrangell St Elias National Park
Alaska Marine HighwayValdez is the state of Alaska's ocean ferry system. It takes 357 miles to drive from Whittier to Valdez by land, but only 90 miles by sea, so many tourists who want to go to Valdez will choose to take the ferry for one part of the trip. We chose to take the ferry from Whittier to Valdez. We found out that there are some points to note on the plan, so I wrote this article to introduce it in detail.
ValdezThe place is beautiful and the drive along the Richardson Highway is beautiful. We spent two days in Valdez, and we also stopped byWrangell St Elias National Park.
Valdez -> Seward | Matanuska Glacier | Kenai Fjords National Park | Ididaride
To get from Valdez to Seward, you must follow the same route you took the other day back toward Anchorage, cross Anchorage and continue south toSewardThis is the most enjoyable part of the road. This section of the road is the most enjoyable, along the road are scenic drive, will see a lot of glaciers, including the main event Matanuska glacier. all the way to the beauty of the photos to the hard to choose, mainly or snow mountains surrounded by the atmosphere, it is very relaxing.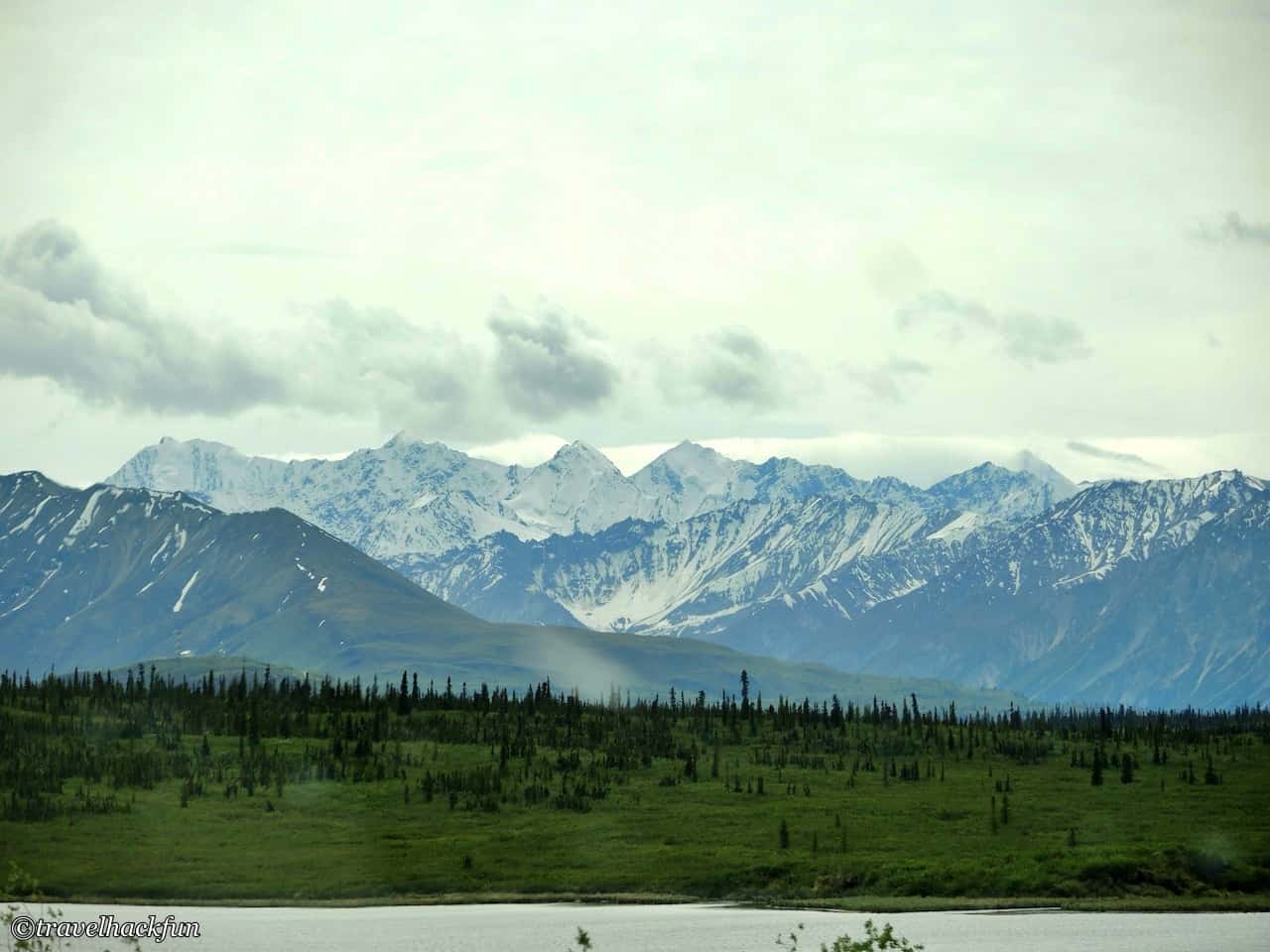 When we left Valdez, as the weather was much better than the previous days, we could see the glacier remnants clearly on the road, and on closer inspection, we found a lot of U-shaped valleys, which is a special terrain caused by the glacier. This is a special terrain caused by the glacier. Unlike the canyons cut out by the rivers, the ice is U-shaped instead of the V-shaped valleys cut out by the fine water.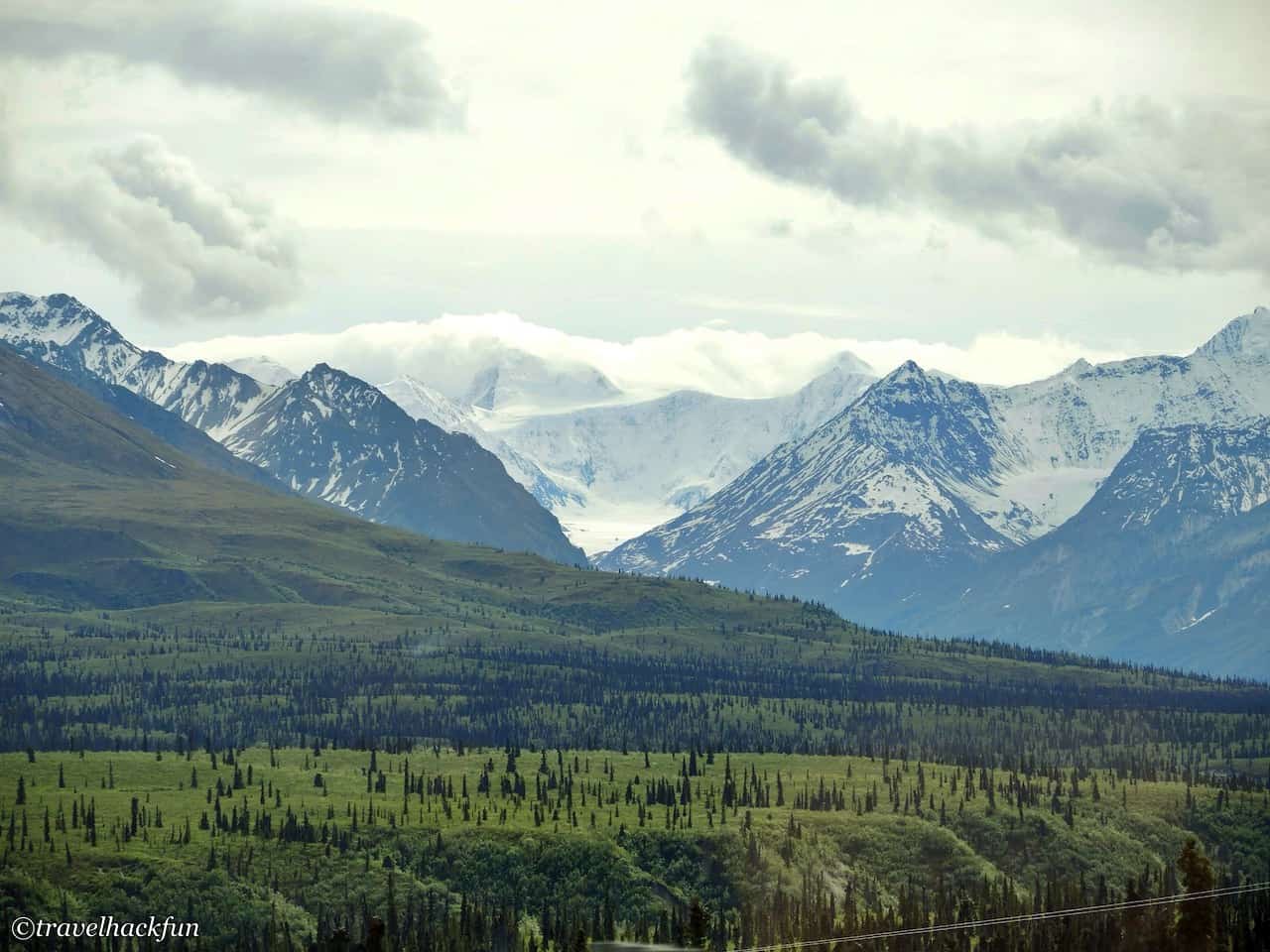 On the way to Anchorage, take Highway 1 and pass by private attractions.Matanuska GlacierAlthough fewer people know about it, it's worth stopping to see it for those who want to get closer to the glacier, as you can walk a long stretch of the glacier in close proximity.
The road from Anchorage to Seward is also a famous scenic drive.The scenery is beautiful.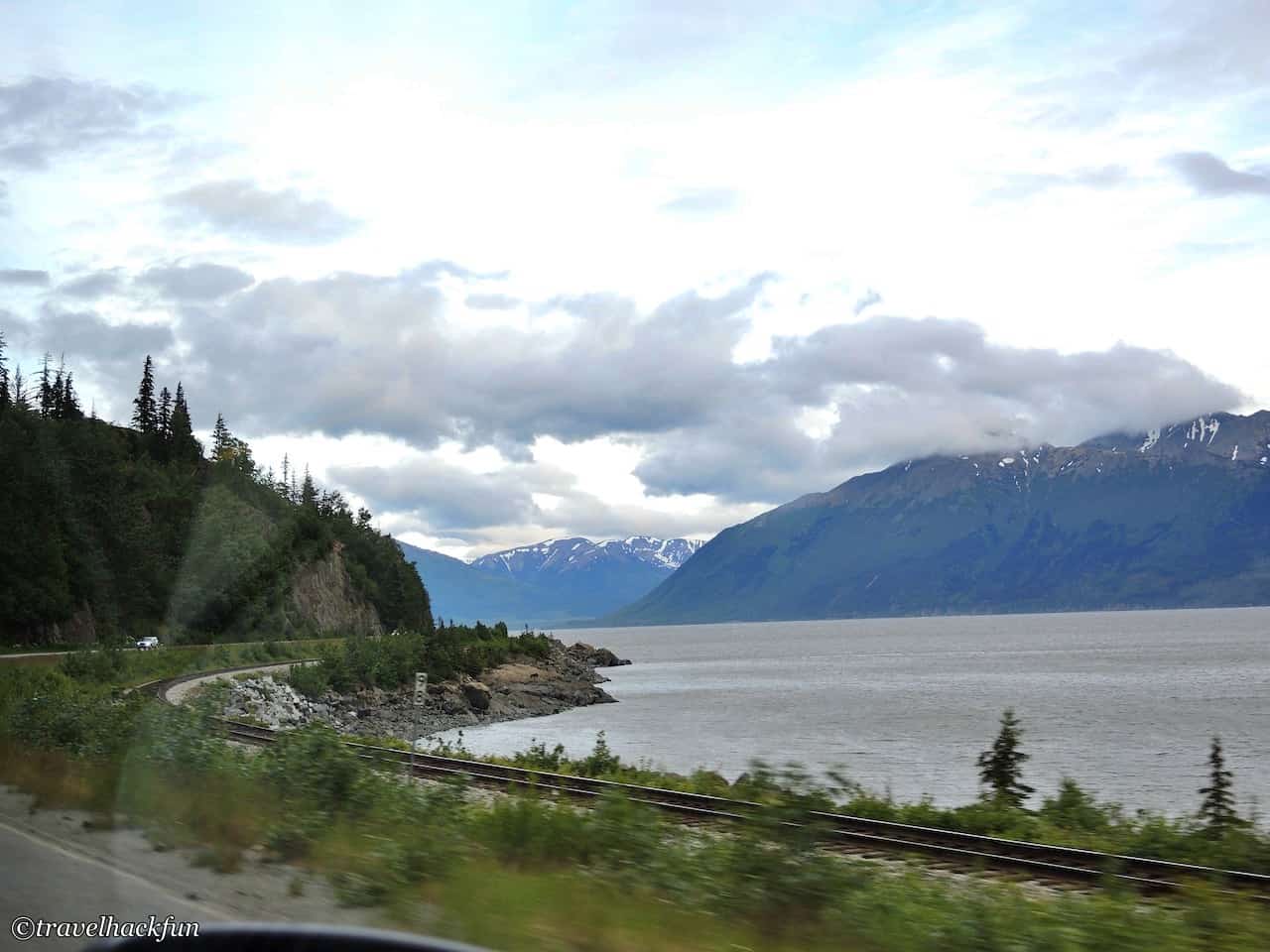 accomplishSewardAfter that, we are in theKenai Fjords National ParkPlayed for a day and a half. The itinerary of this national park is documented here.
And then in Seward.IdidarideThe dog sledding trip was one of the most fun parts of our entire trip to Alaska.
Seward -> Homer
Continuing on Highway 1 from Seward toHomerHomer on the Cape was the last stop on our Alaskan tour. Homer on the Cape was the last stop on our Alaskan tour, and the journey was a little shorter than the previous few towns, only three hours or so. The weather was good and the driving was very comfortable. The scenery along Highway 1 was beautiful.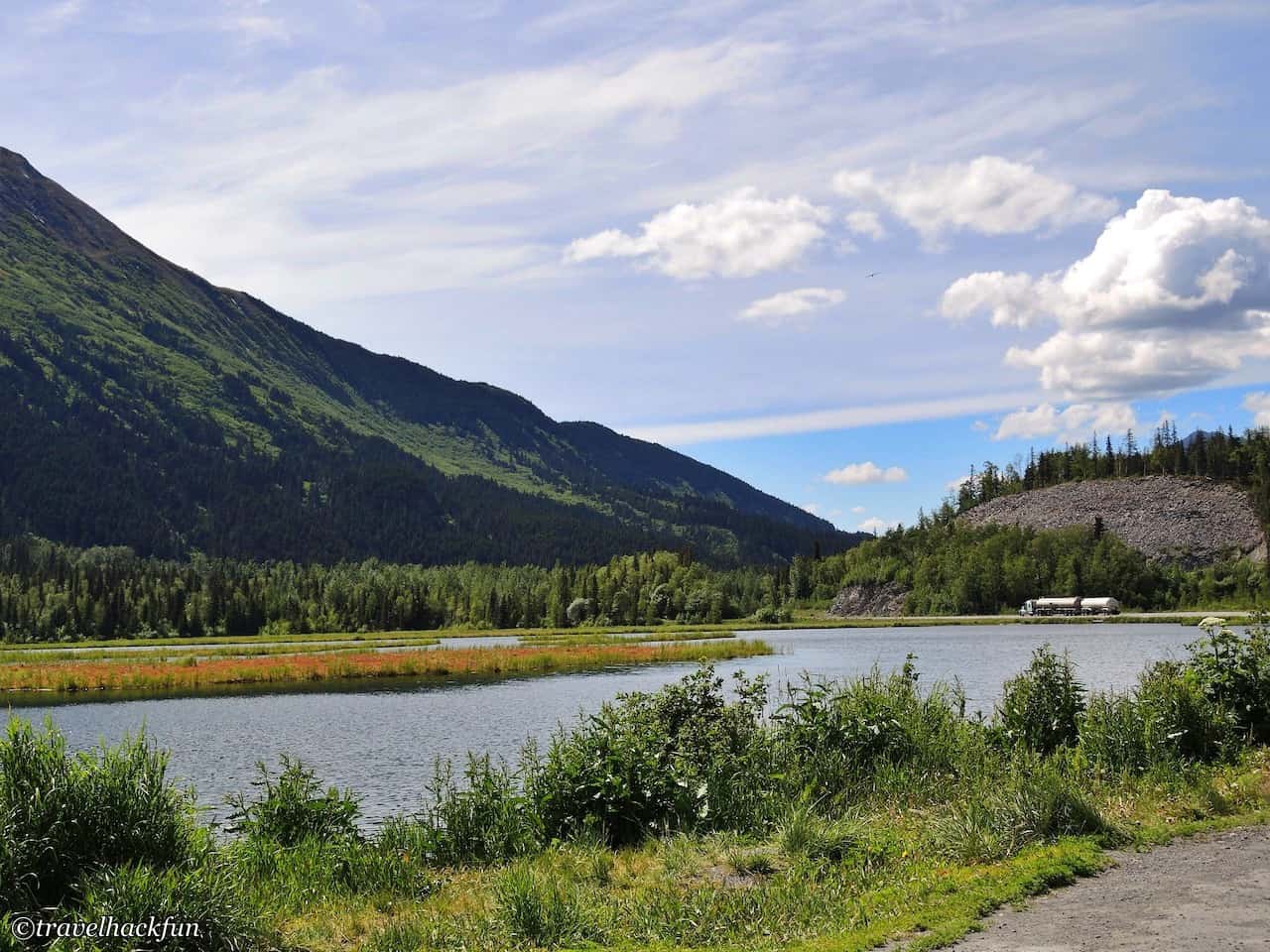 After Kasilof, Highway 1 runs along the coast, and the view of the snow-capped mountains in front of you changes to a sea view of snow-capped mountains in the distance, which is a different experience.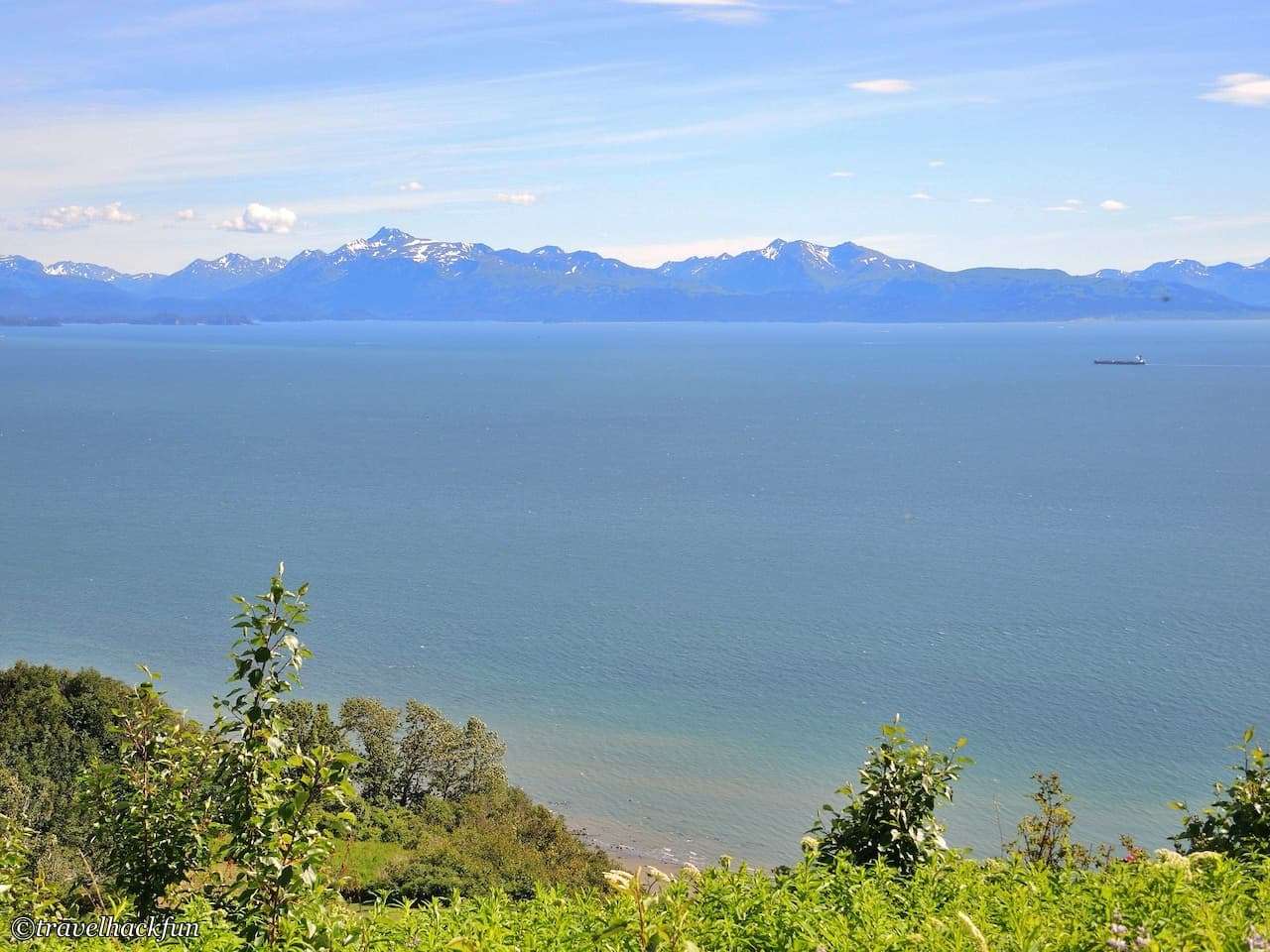 Homer → Anchorage
On our last day in Alaska, we took the afternoon flight back to LA, so we left Homer for Anchorage in the morning. I was a bit sad to leave this beautiful and cool place and go back to the heat of Southern California. On the way, we took a lot of photos while driving. God cooperated with us and gave us a good weather on the last day, we took photos of the beautiful scenery on the roadside.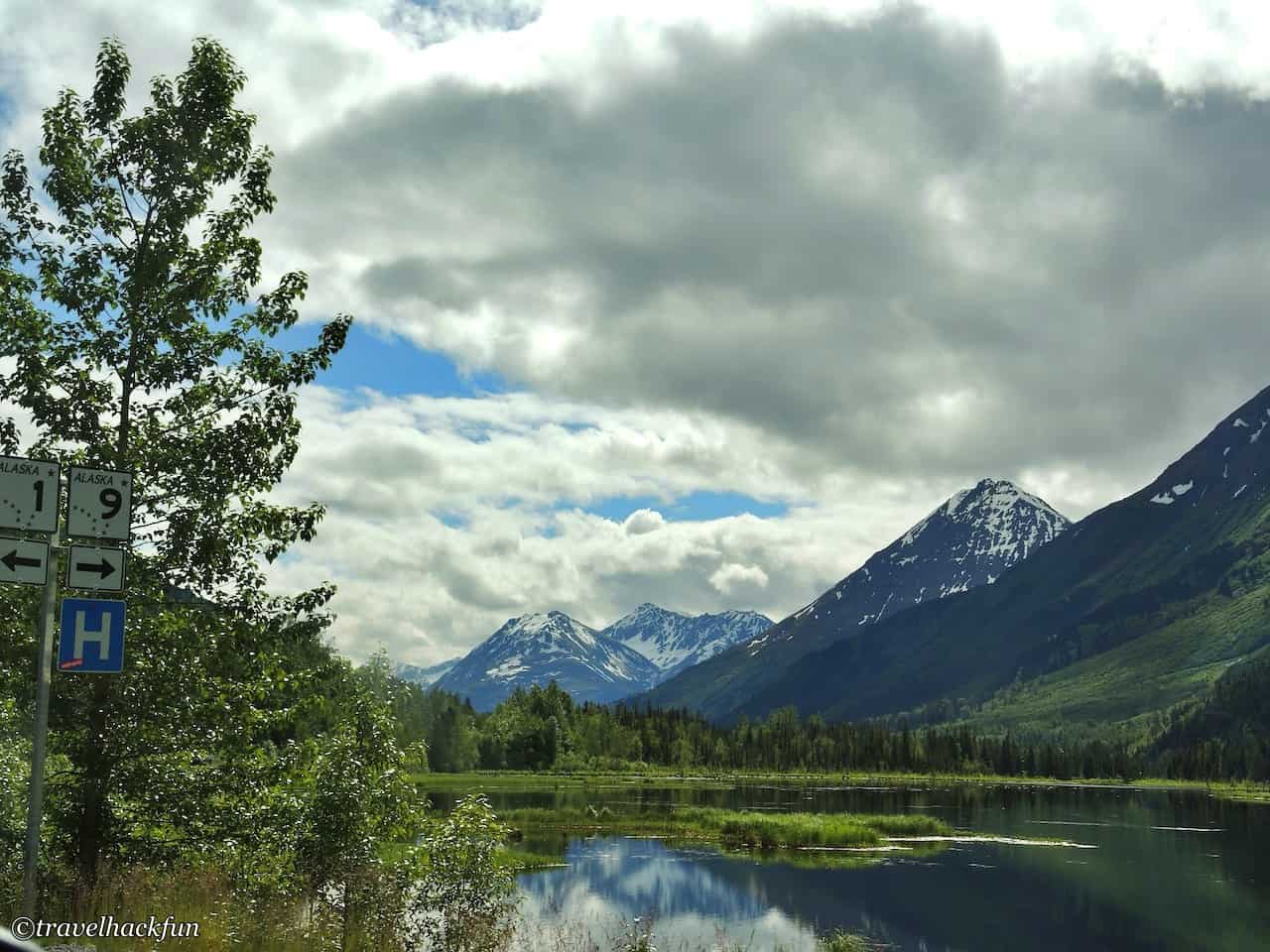 Anchorage Gourmet | Moose's Tooth
If you are driving to several different cities as we are, there is a high chance that you will pass by Anchorage a few times, and if you have the chance, I recommend you to try this Moose's tooth, which is a very famous restaurant, so you have to be mentally prepared to queue up. When we arrived at Moose's Tooth, it was about afternoon tea time, and the restaurant has a big storefront with many seats, so the queue was still outside the store, and we had to wait for at least an hour on average, not including the people who were coming in and out to buy takeaways in the middle of the queue. We ate here twice, the first time we ate here, we liked it so much that we came back again after our trip. The pizza here is highly recommended and probably the best I've ever had in the US!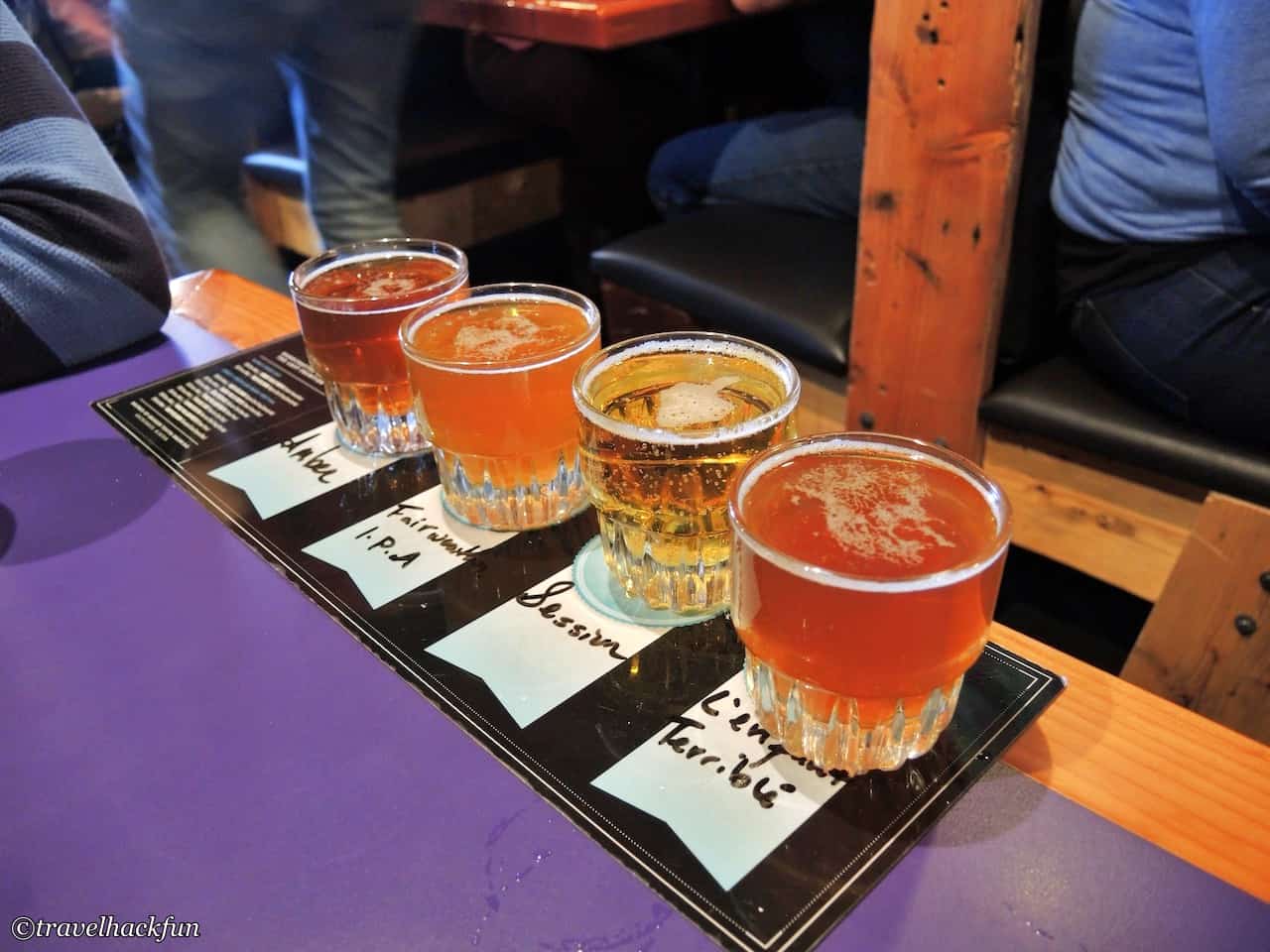 On our first visit, we ordered Hungarian mushroom soup and a medium pizza with Avalanche and garlic lovers. there are different sizes of pizzas here, and the medium one was huge, but because it was so good we gobbled it up and decided to order a small Santa's little helper+shrimp fiesta to take away with us. Shrimp fiesta is more expensive, but it's my favorite flavor, a little light but delicious. It's a little light but very delicious. Because we like it so much, we came back to Anchorage to eat here again. I still miss the shrimp fiesta, it's the best pizza I've ever had in the US.
Moose's tooth is famous for their great selection of beers in addition to their pizza. While we were waiting, we ordered two large IPA's and a Hard apple ale from the bar, which tasted like a beer version of an apple cider. After being seated, we ordered four different beer samples: L'enfant terrible, Fairweather IPA, Chugach session, Northern lights amber.
Further reading
Thank you for visiting our website.

All the content on this site is original and shared with the purpose of providing valuable information. We sustain the operation of this site through a small amount of advertising and sponsored links. If you click on links to third-party merchants on our site and make purchases, we may receive a portion of the sales as a commission. If you click on links to third-party merchants on our site and make purchases, we may receive a portion of the sales as a commission.

Find more posts on a map Here.

My recommended resources for hotel bookings.

My recommended resources for activity bookings.
Buy me a coffee and support my contents!
If you are interested in quoting this article or using any part of its content and images on your website or publication, please contact us via email to request permission.