Sapa | Introduction
Sapa, situated in the northern mountainous region of Vietnam, is a quaint town about a five-hour drive from Hanoi. Nestled in the heart of the Hoàng Liên Son mountain range, here, you can ascend to the "Roof of Indochina," Fansipan Peak, and overlook the magnificent terraced fields and mountains shrouded in mist. Additionally, visitors can explore traditional villages and experience the diverse cultures of the ethnic minorities.
Sapa | Itinerary
Sapa, being quite a distance away from Hanoi, offers a wealth of activities. It's generally recommended to plan for at least a two to three-day itinerary.
On Day 1 of the itinerary, after arriving in Sapa following at least a five-hour drive, start by touring the Sapa town center to get a feel for the local atmosphere. If time permits, you can take the cable car to Sun World Fansipan Legend on the very first day, reaching the summit of Fansipan Peak to enjoy the spectacular mountain views. In the evening, stroll through the Sapa night market and shop for souvenirs.
On Day 2 and 3, the focus will be on trekking and the culture of the ethnic minorities. For instance, you can join a two-day and one-night trekking tour, spending a night in a local ethnic minority's homestay. Alternatively, head to Cat Cat Village and find a day-long round-trip trekking route to admire the terraced fields and mountain views.
Recommended Sapa 2D1N Trekking Tour

Sapa | How To Get There
There are a number of transportation options available from Hanoi to Sapa. The following are the main ones:
Take the train from Hanoi to Lao Cai, and then transfer to a bus from Lao Cai to Sapa. Many people prefer the option of taking the overnight train, which not only saves a night's accommodation but allows them to arrive in Sapa in the morning. Moreover, it's relatively safe and comfortable. The train journey is longer, requiring 8 hours to reach Lao Cai, followed by an additional one-hour bus ride. Ticket prices typically range from 25 to 50 US dollars.
Hanoi - Sapa Sleeper Train

Take the Sleeping Bus departing from Hanoi, which goes directly to Sapa. The journey typically takes around 5 to 6 hours, which is faster and cheaper than taking the train. Ticket prices usually range between 10 to 20 US dollars.
Hanoi - Sabah Sleeper Bus

If you need more privacy and flexibility, you can also opt for a private transfer. The driver will pick you up from your hotel and take you directly to Sapa, though the cost is higher. This method offers more flexibility, allowing you to depart at any time. The journey is usually shorter than the Sleeping Bus, often reaching the destination in about five and a half hours.
Hanoi - Sabah Private Transfer

Sapa | Where To Stay
There are two most convenient accommodation options for tourists in Sapa. One option is to stay in a hotel in the town center. Sapa is a small town with Sun Plaza and the adjacent church at its heart. Hotels closer to Sun Plaza are more convenient. Another option is to participate in a trekking tour, which typically includes one night at an ethnic minority homestay. The advantage of this is that it allows for a deeper understanding of the ethnic minority culture. Travelers can choose based on their interests and itinerary.
Recommended Sapa 2D1N Trekking Tour

Recommended Hotel | Hotel De La Coupole - MGallery
Hotel De La Coupole – MGallery is a five-star hotel located in the center of Sapa town. Its location is incredibly convenient, situated right inside Sun Plaza. Directly below the hotel is a shopping street, and right in front of it is the town center. Behind the hotel is the Sun World station leading to Fansipan Peak. To get to Fansipan, it's only a thirty-second walk.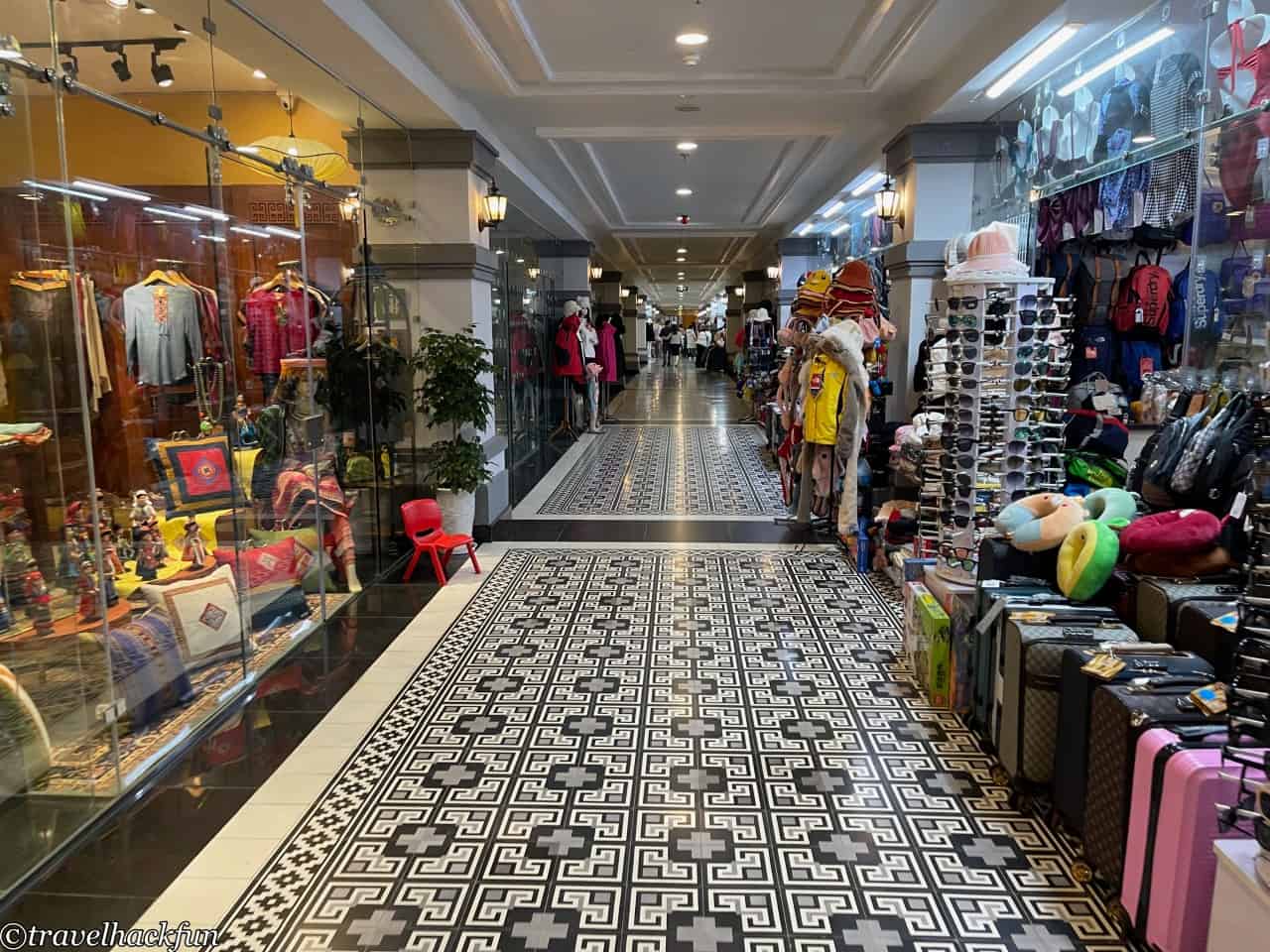 The interior design of the hotel is also quite stunning. The design of the hotel alone is worth a visit.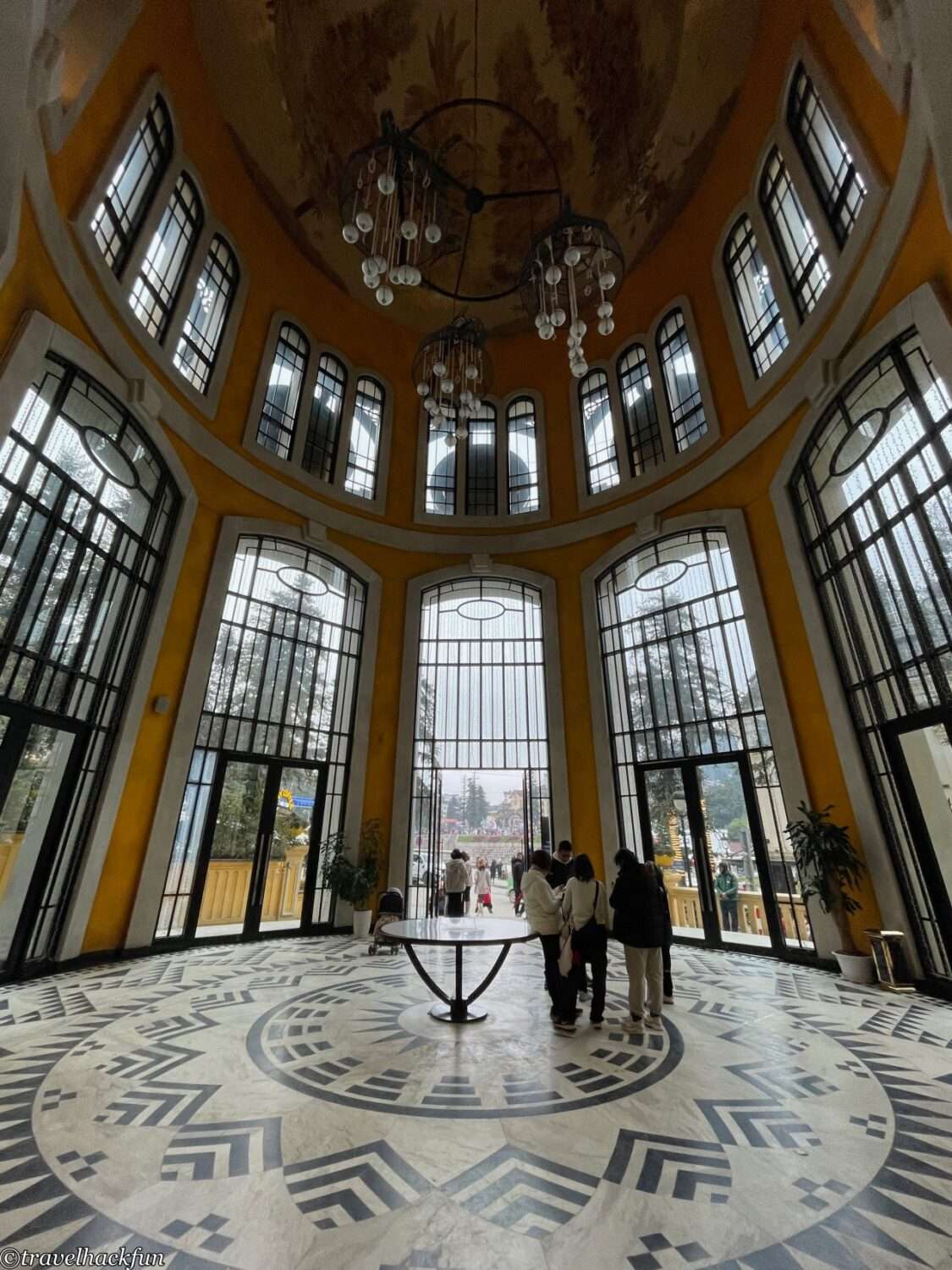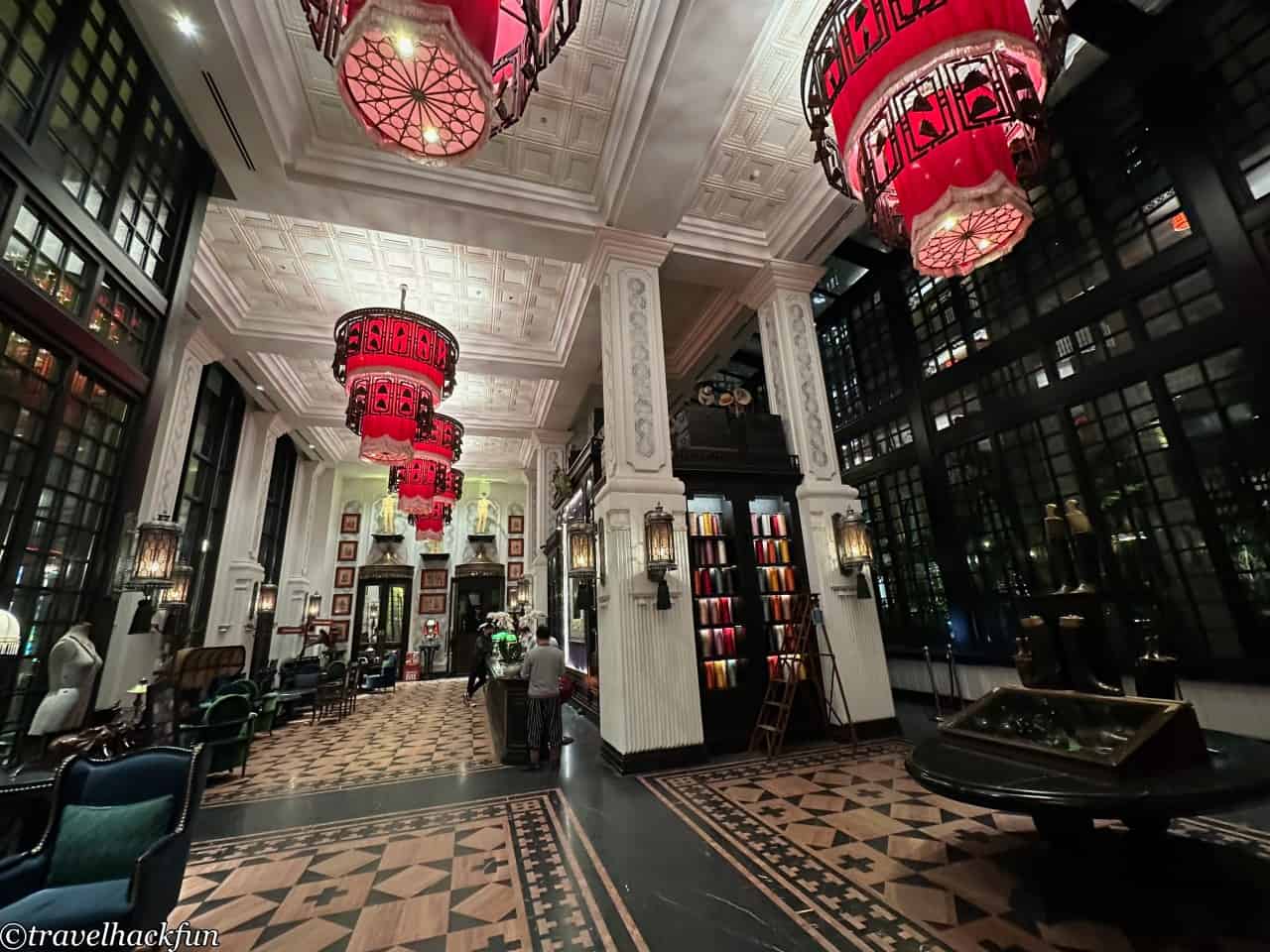 The rooms are also very cozy and comfortable.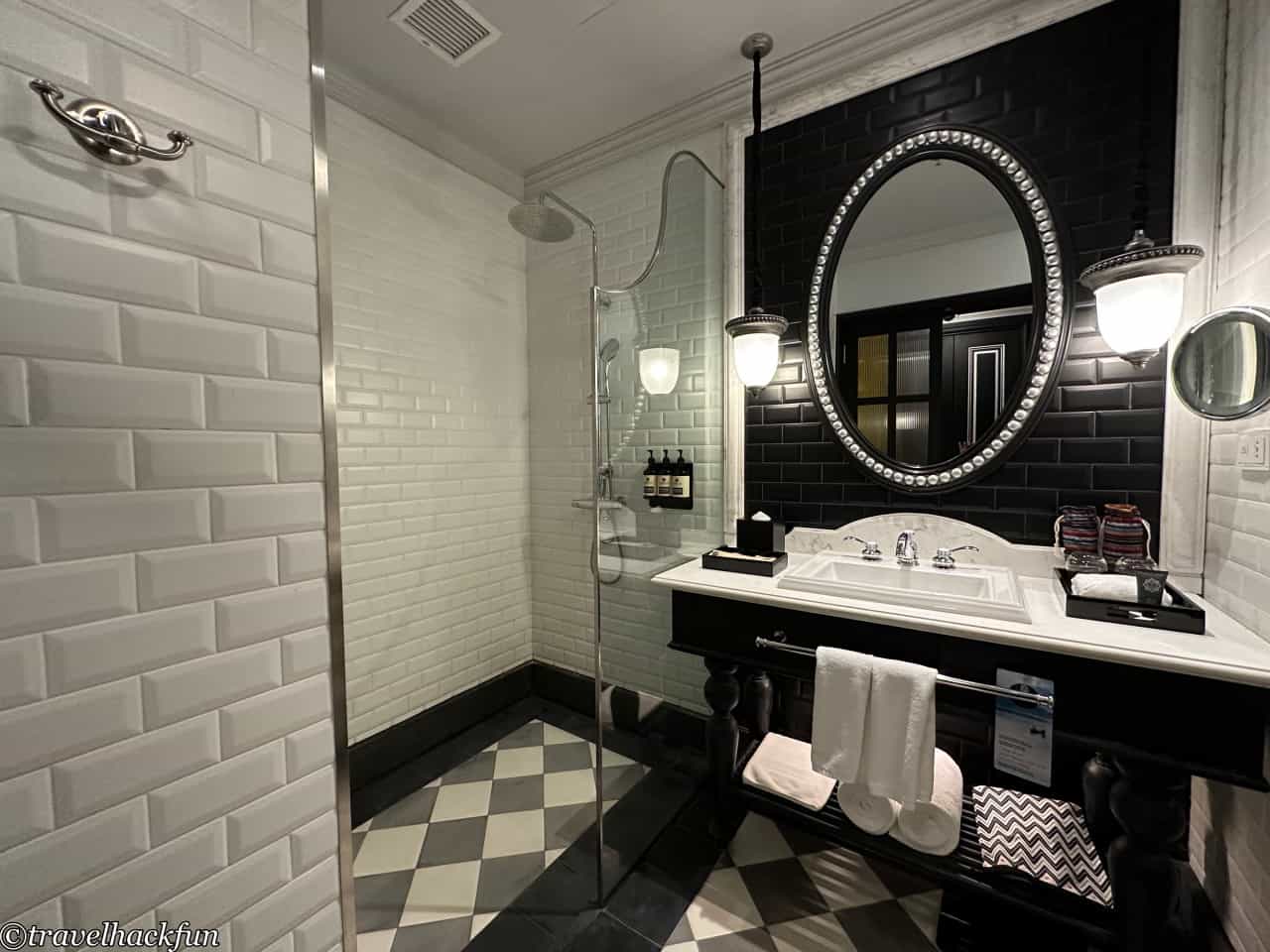 Hotel De La Coupole - MGallery

Sapa | Must-see Attractions
Downtown Sapa
Sapa is a charming little town. Some places worth visiting in town include Sapa Church, Sapa Lake, and Sapa Market, all of which are within walking distance from the town center.
During the day, the liveliest area is the plaza in front of the town center's Sun Plaza. You'll often see people dressed in ethnic minority attire moving about, peddling their goods. There are often street performances taking place in front of the plaza. We might see some children hawking goods; it's best not to buy from them and encourage them to return to school instead.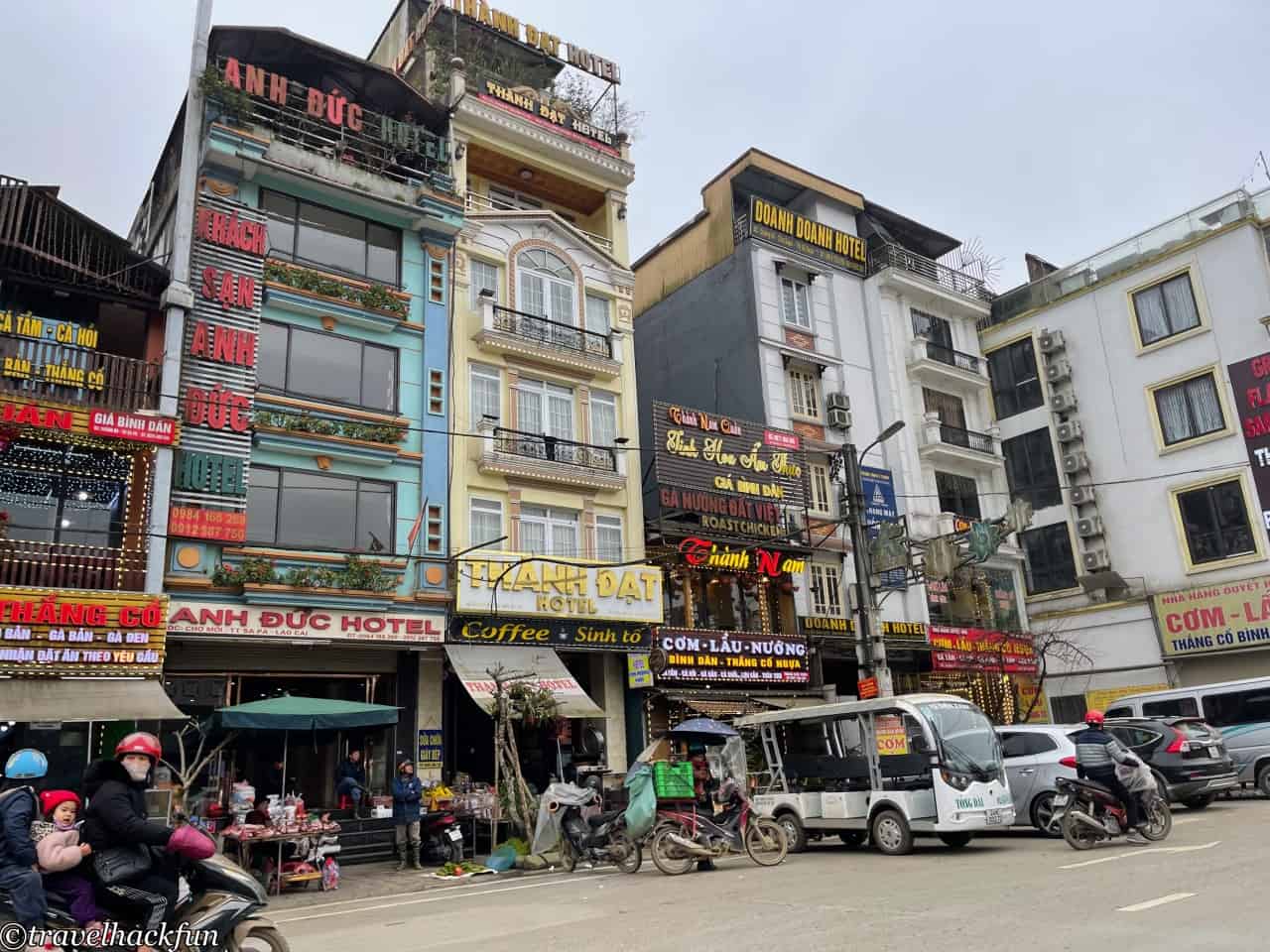 In the evening, the nearby street, lined with hotpot restaurants, is brightly lit and is an excellent place for dining.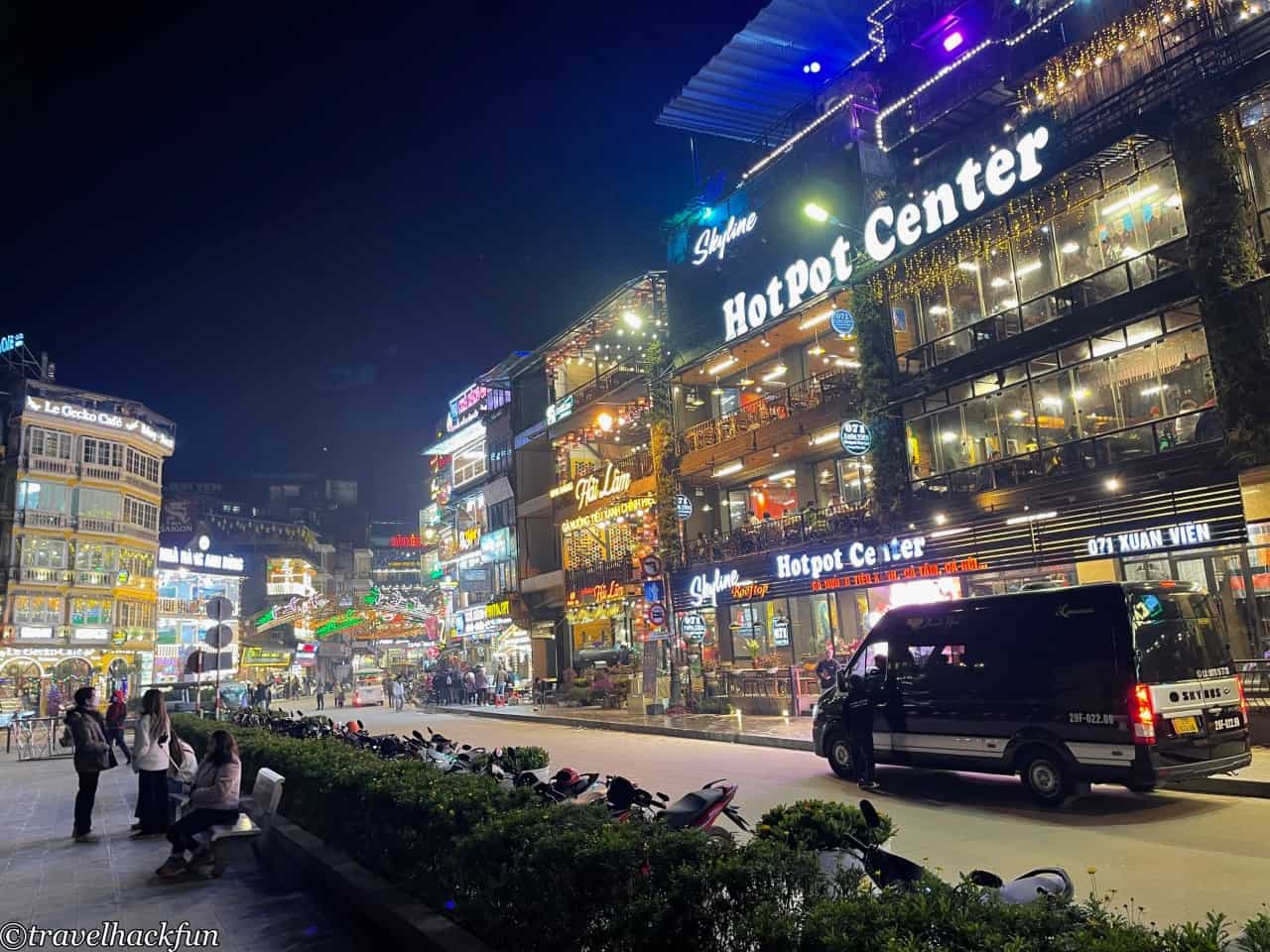 Sapa Church
The Sapa Church is a small stone church built by the French. It stands directly in front of the plaza and remains a central landmark of the town to this day. The church opens on Sundays and specific evenings for people to attend mass and prayers, and occasionally there are choir performances.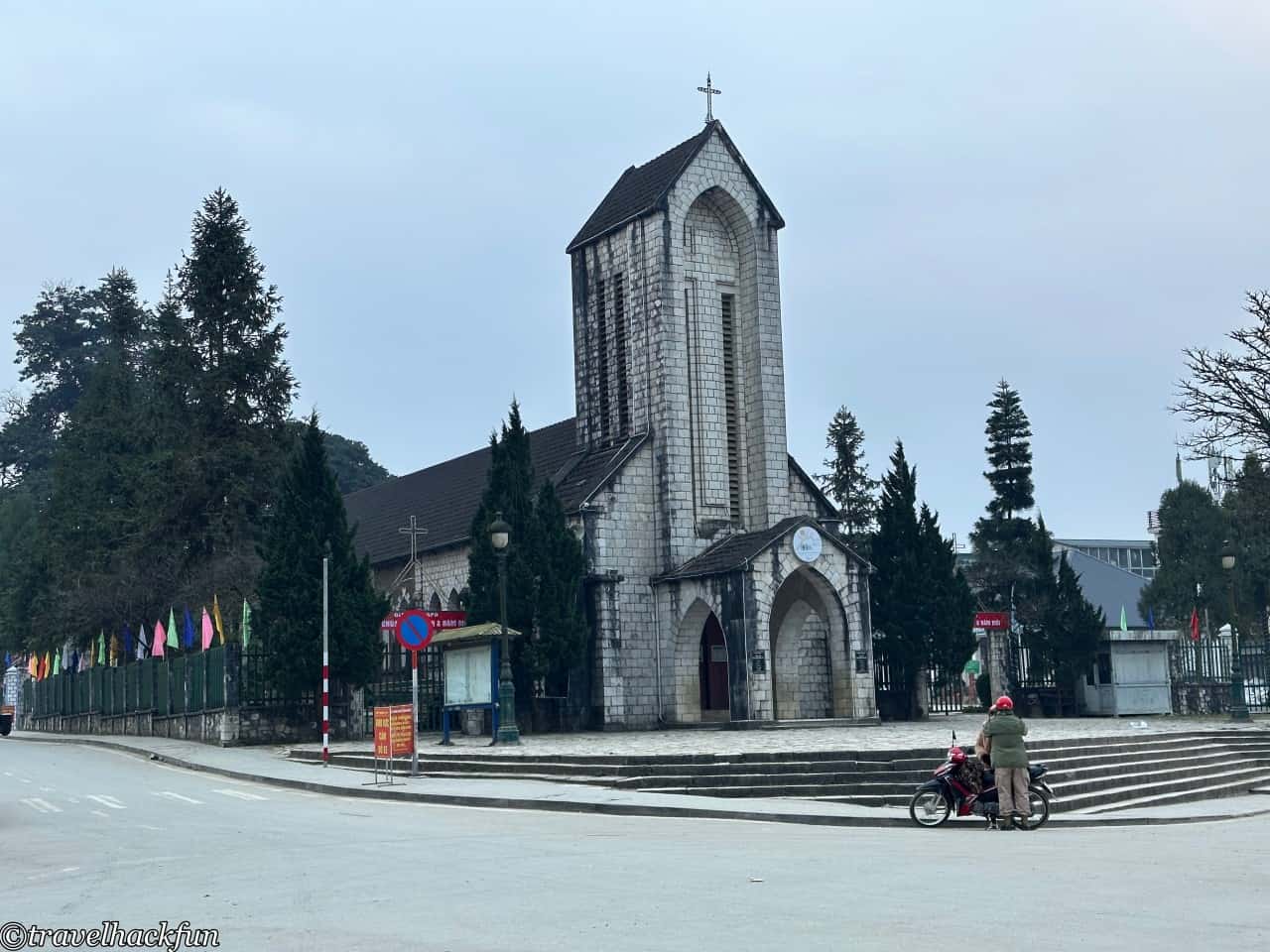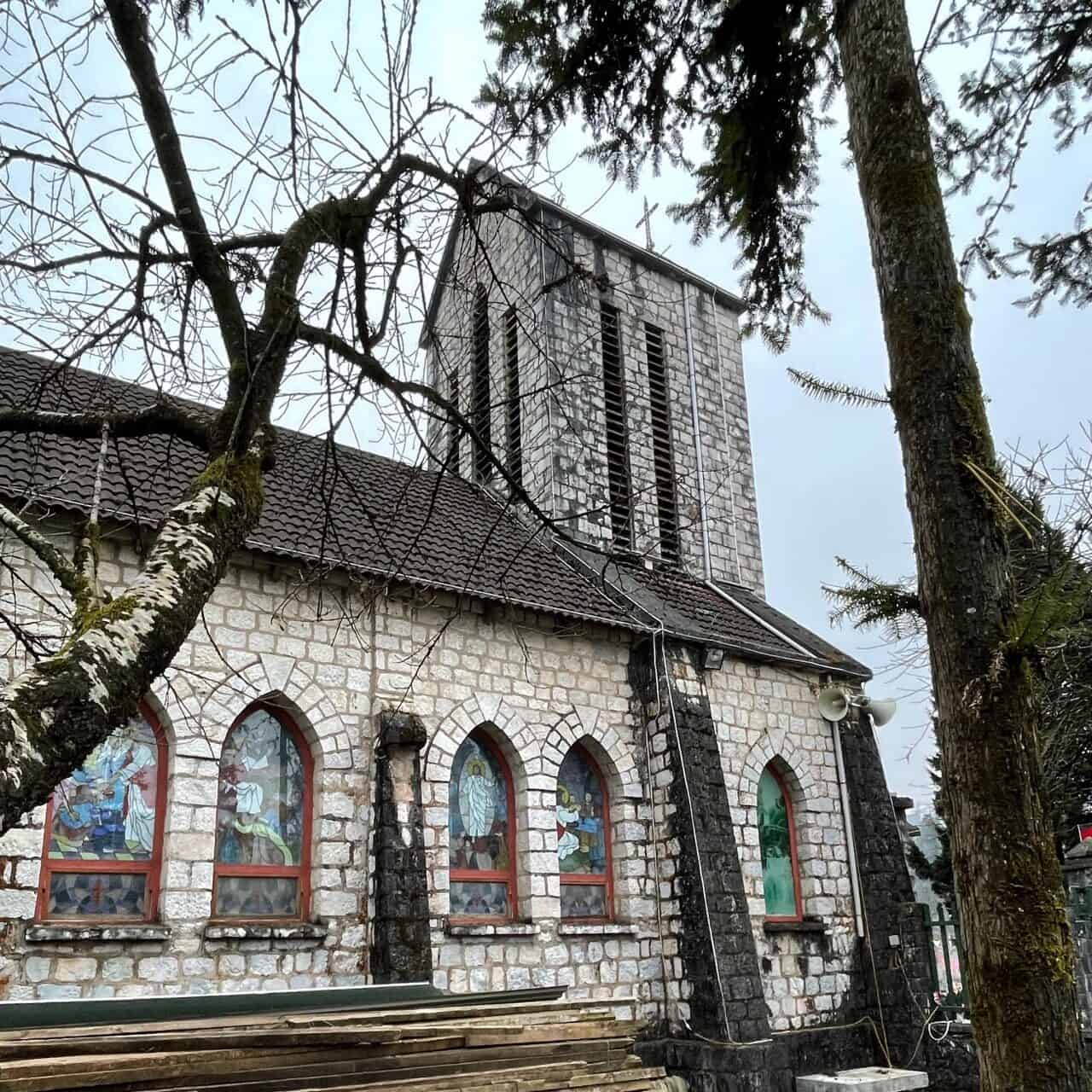 Sapa Lake
Sapa Lake is just a five-minute walk from the church and is one of the town's primary attractions. If you want to appreciate Sapa from the water, you can also rent a small boat for a lake tour.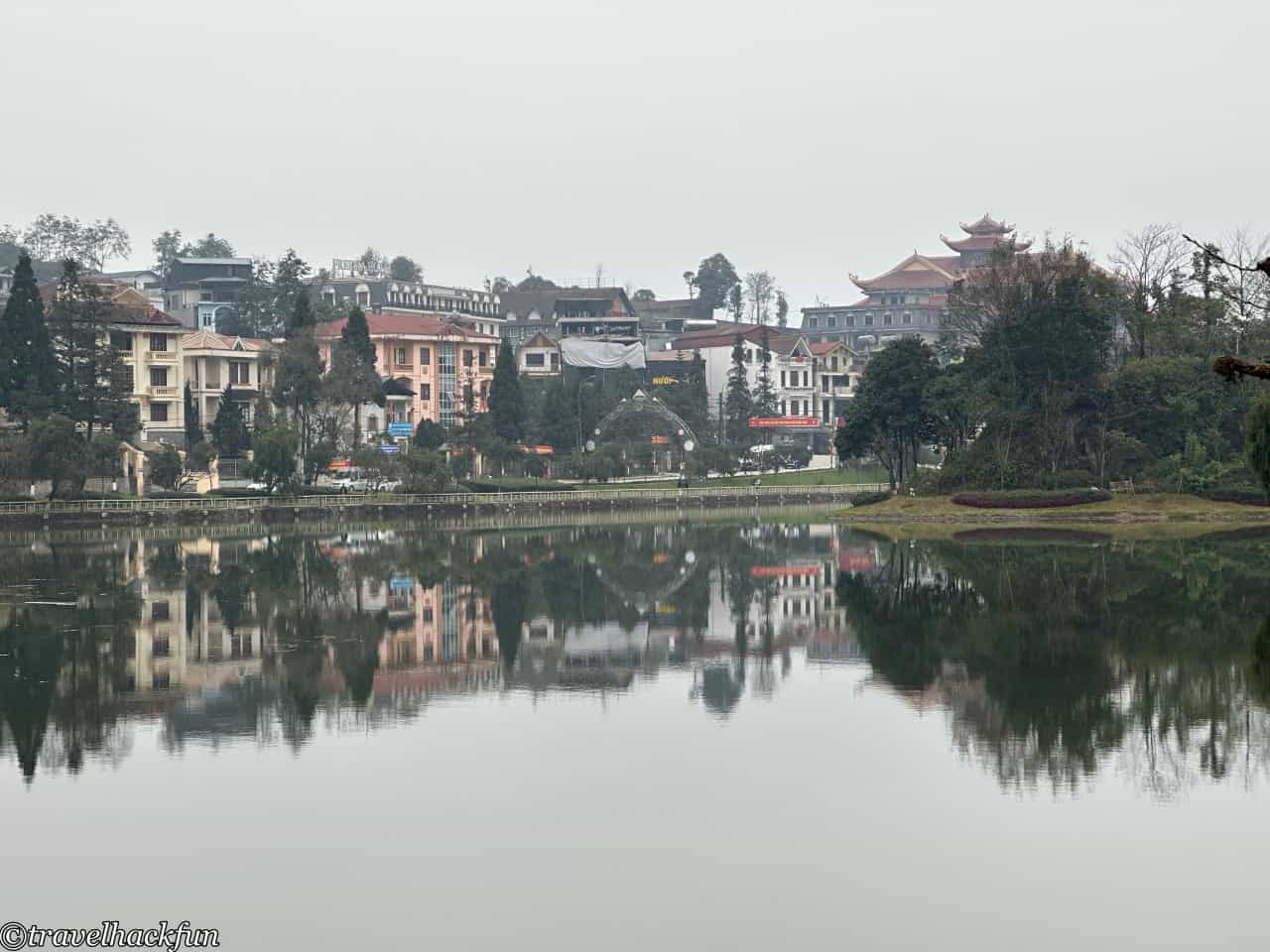 Sapa Market
Sapa Market is the best place to buy souvenirs. You can find local handicrafts as well as a variety of goods from both the north and south. The prices can be quite reasonable, but bargaining is absolutely essential. Make sure to bargain hard, to the point where you're seemingly unsatisfied and ready to walk away.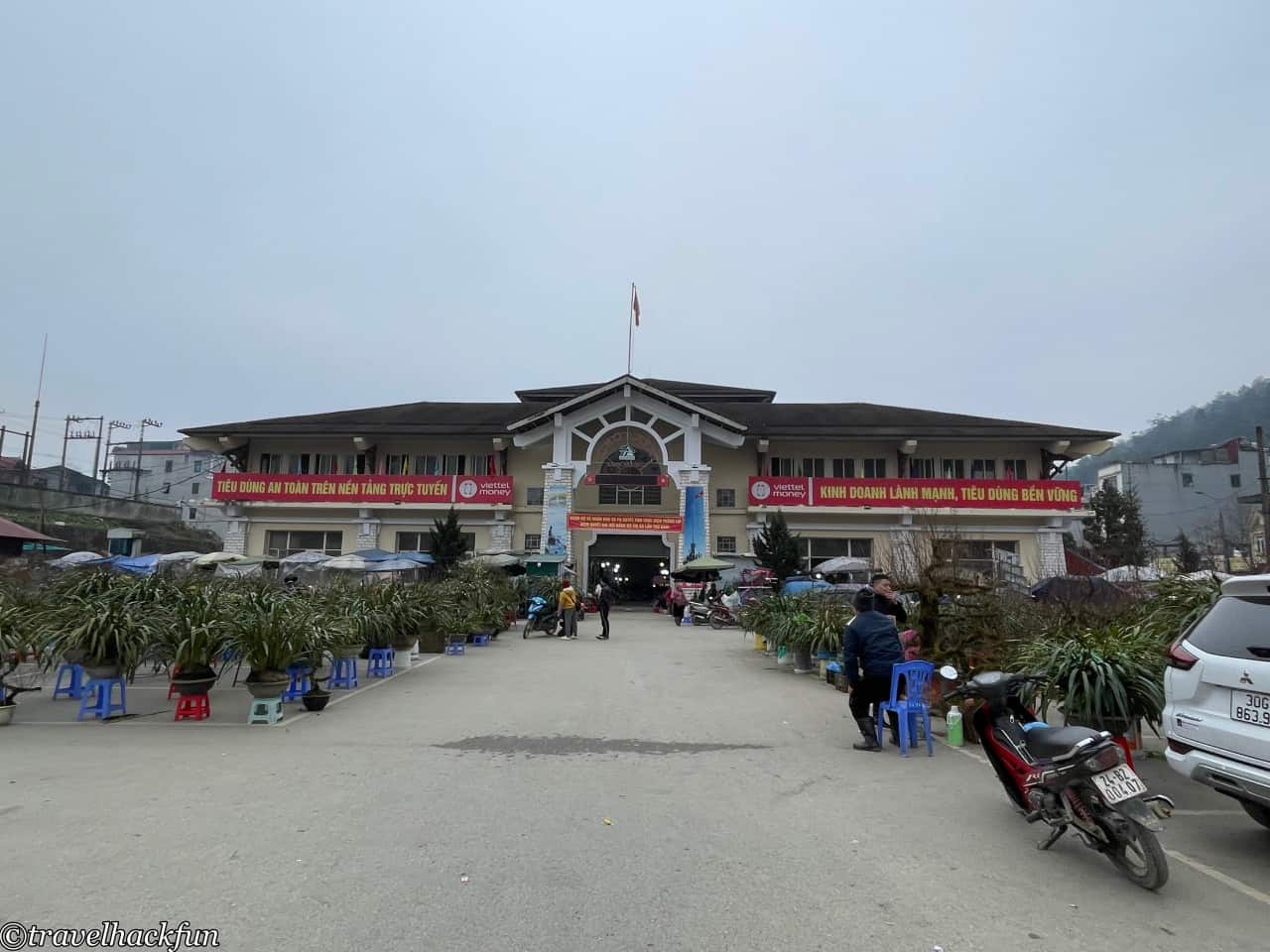 Sun World Fansipan Legend
Fansipan, often referred to as the "Roof of Indochina," is the highest peak on the Indochina Peninsula, which encompasses Vietnam, Laos, and Cambodia. If you're into hiking, consider spending two days trekking up the mountain; it should be a fantastic experience. However, the traditionally required trekking route has been made more accessible with the introduction of Sun World's cable car, shortening the journey to just two hours. The view from the summit of Fansipan is magnificent, offering a panoramic view of the entire Sapa region.
In addition to its natural beauty, Sun World has also incorporated several man-made attractions and amenities on the mountain. The content of Sun World Fansipan Legend is extensive, and I'll introduce it in a dedicated travelogue article later. If you're interested in more details, feel free to follow us on FB, IG for update notifications, or subscribe to our newsletter.
Sun World Fansipan Legend Tickets

Cat Cat Village
Cat Cat Village is a mountainous hamlet located near Sapa, situated at the base of the Muong Hoa Valley, about two kilometers away from Sapa. Originally a picturesque mountain village, Cat Cat was founded by the local Black H'mong ethnic group in the mid-19th century. In the early 20th century, the French discovered this village and developed it into a holiday resort. The village's name is derived from the stunning Catscat waterfall located within. Visitors here can observe unique traditional architectural styles, watch cultural performances, dress in traditional ethnic minority costumes, savor local delicacies, and shop.
I will introduce Cat Cat Village in more detail in a forthcoming post. If you're interested in more details, please follow us on FB and IG for updates, or subscribe to our newsletter.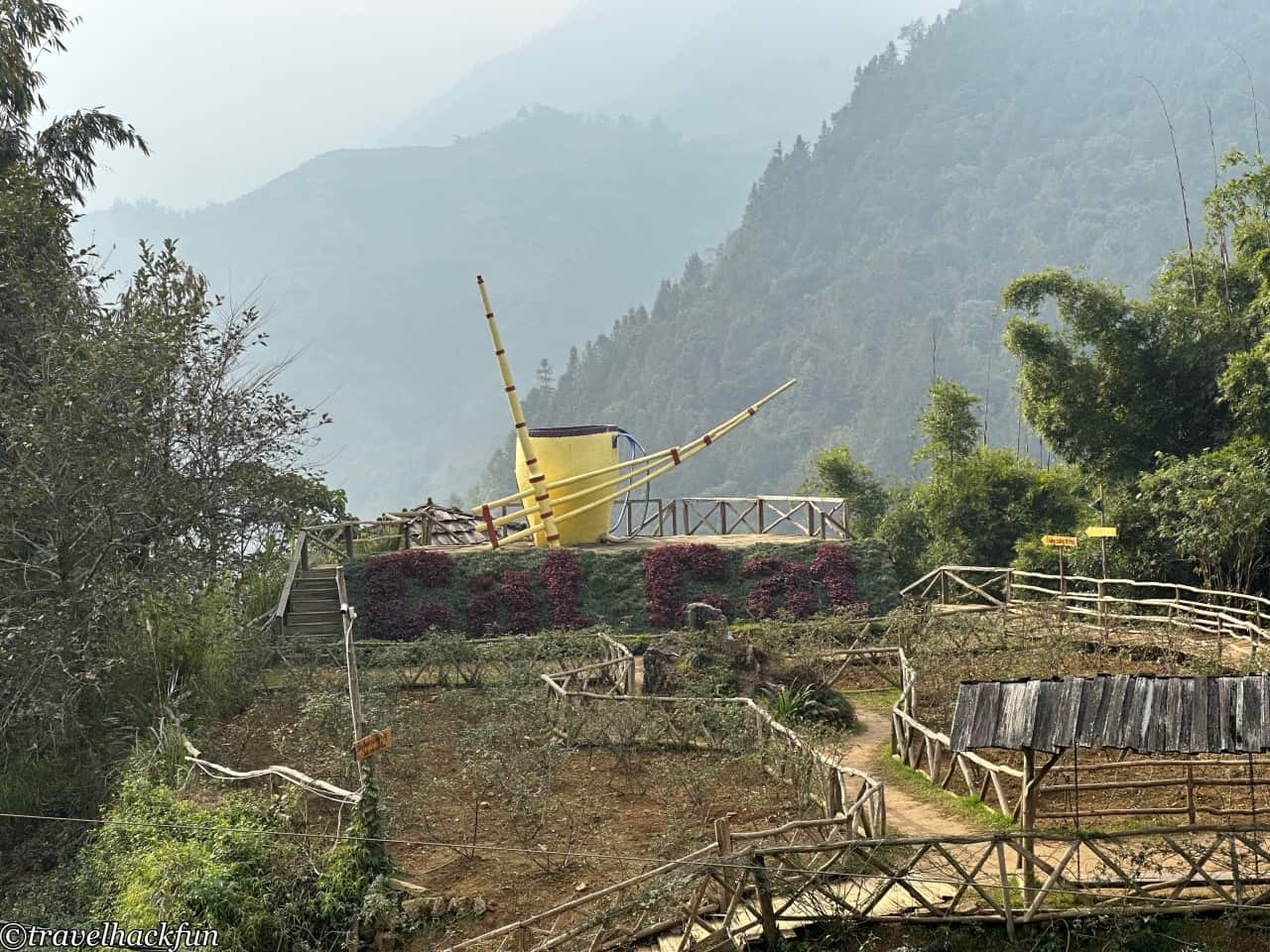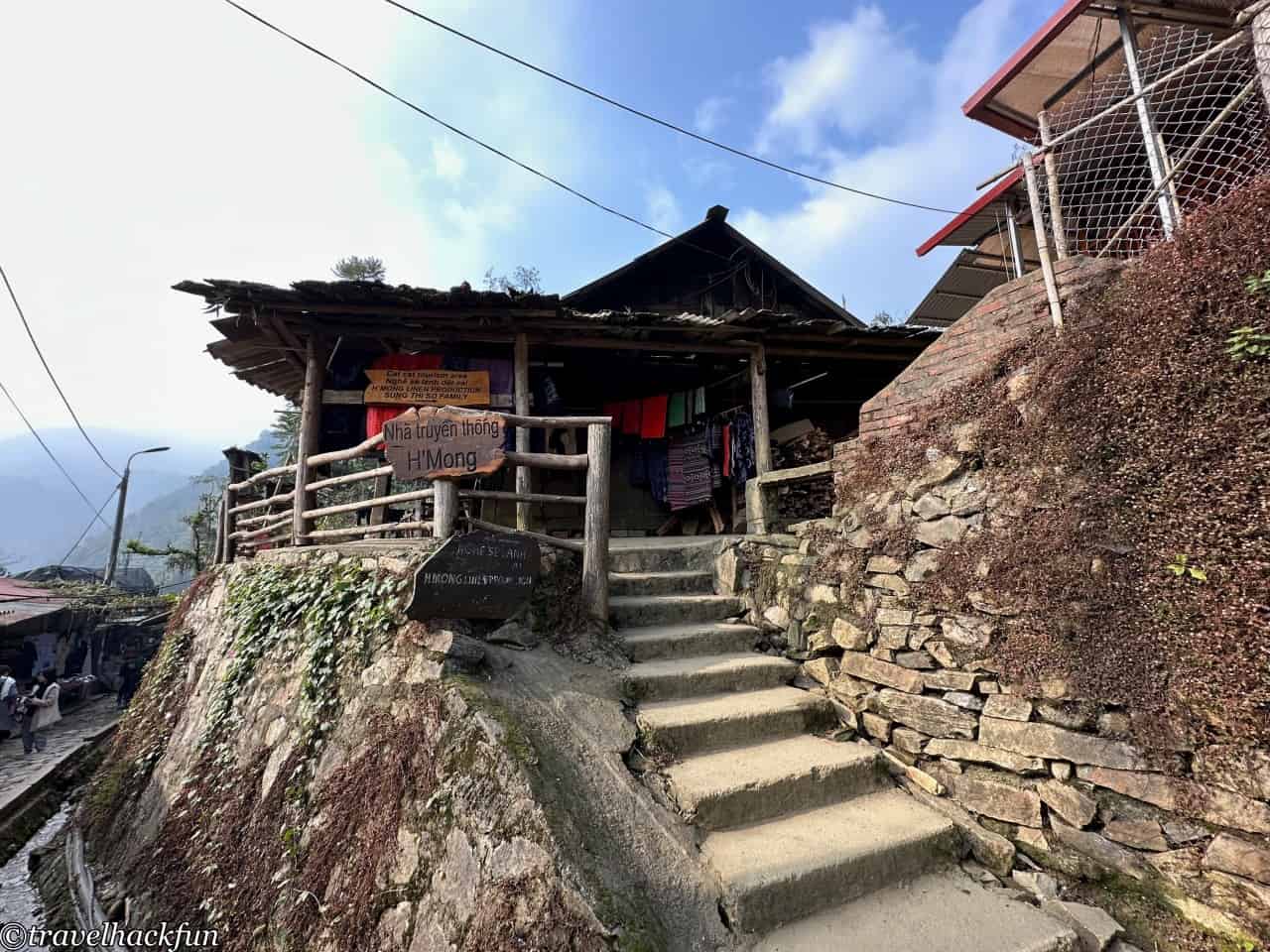 Sapa | Trekking
If you have a passion for authentic ethnic cultures and breathtaking mountain views, finding a trekking route in Sapa to deeply appreciate the natural scenery and visit ethnic villages is a must-do. Sapa offers a plethora of trekking options, which you can either find upon arrival or book in advance. Typically, travelers choose either a day trip or a two-day one-night itinerary. The choice of trek is usually based on the desired village to visit, but the actual route might vary depending on the day's circumstances, leading to slight differences.
The focus of the trekking journey is to understand the ethnic minorities and to appreciate the beautiful terraced fields and mountain views. The most common route is through the Muong Hoa Valley, which is dotted with several small villages. Trekkers will pass through the Y Linh Ho, Lao Chai, and Ta Van villages. However, these three spots also attract the most tourists and, as a result, have become more commercialized. Therefore, choosing a less popular village route might offer a more authentic experience with fewer sales distractions.
I will introduce my trekking route experience in an upcoming post. If you're interested in more details, please follow us on FB, IG for update notifications, or subscribe to our newsletter.
Recommended Sapa 2D1N Trekking Tour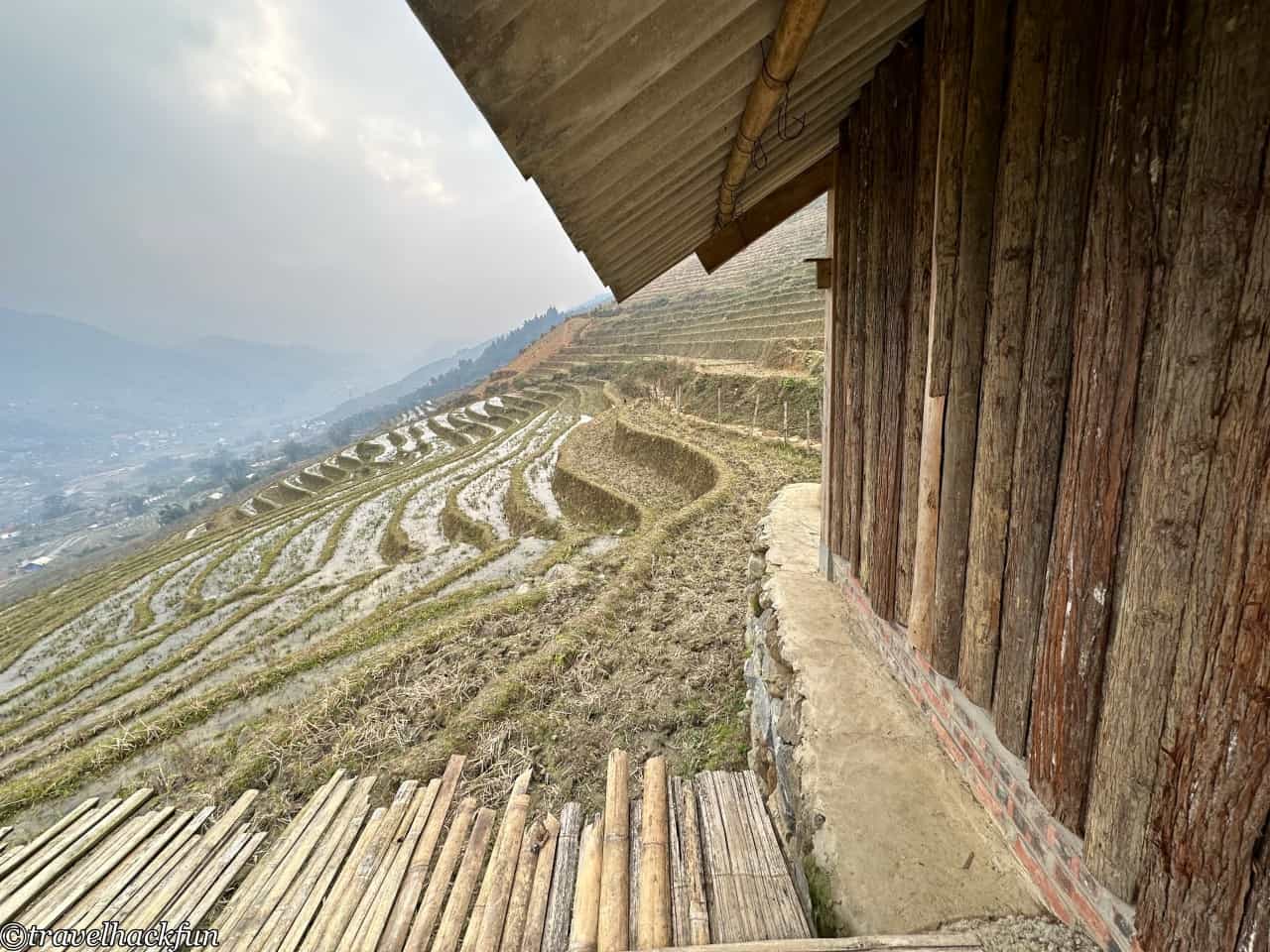 Sapa | Cuisine
Nha Hang A Hoi Vua
Rating: ⭐️⭐️⭐️⭐️
Price: $$
We came for dinner and ordered a salmon hot pot, dried beef, and apple wine. The portion of the salmon hot pot was even more generous than the previous restaurant, though the broth here felt a tad richer in flavor. The apple wine was home-brewed by the establishment, bottled in a plastic bottle. It reminded me a bit of the indigenous rice wine, with a stronger alcohol kick but an intensely rich fruity aroma, making it very enjoyable. We initially ordered the dried beef as a side dish, which came with a very spicy homemade chili sauce that was incredibly tasty. To my surprise, I found the dried beef more memorable than the hot pot. Unexpectedly, the portion of dried beef was so generous that, along with the wine, we continued to snack on it until the end of our trip.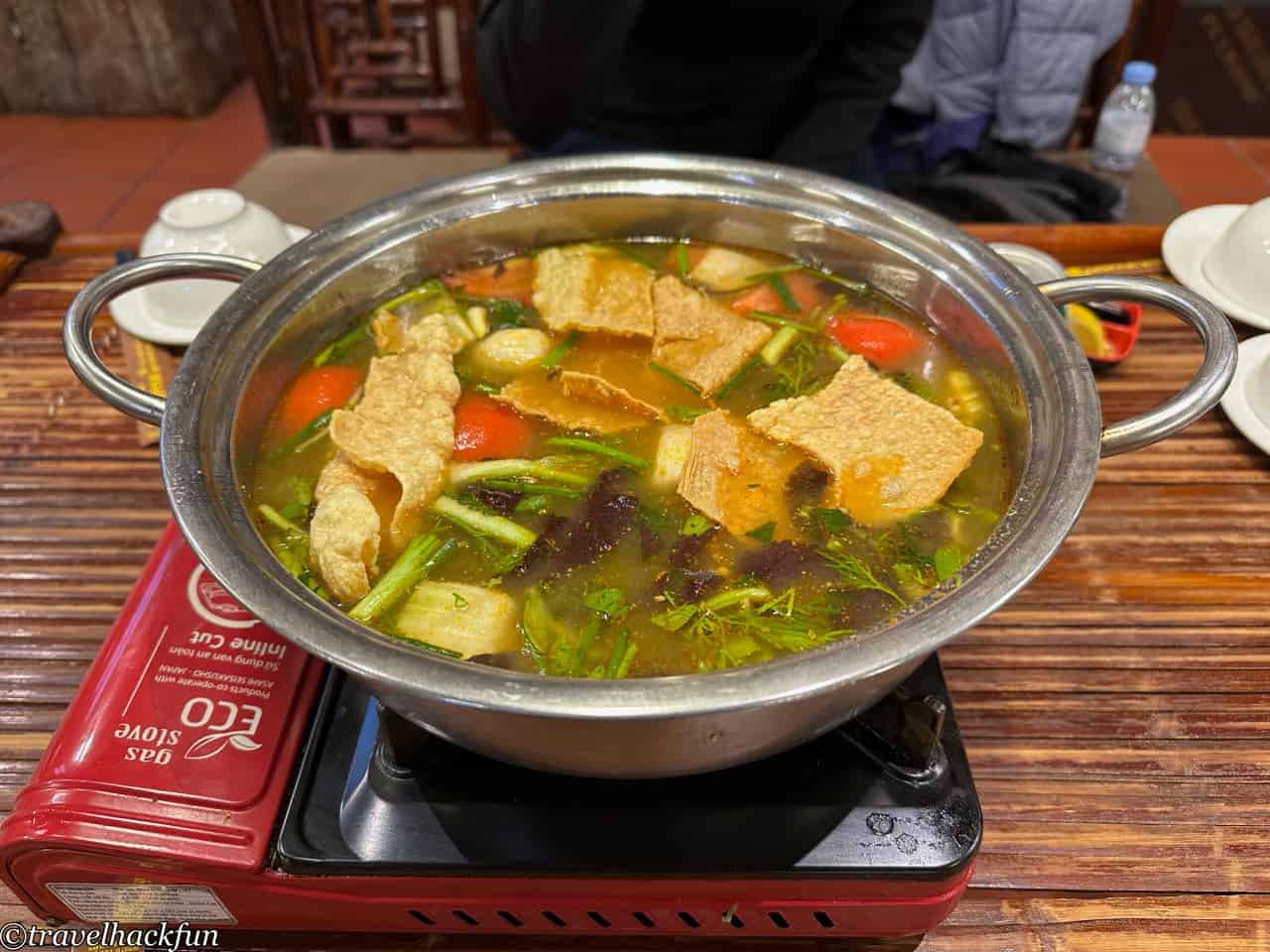 Nha Hang Kham Pha Viet
Rating: ⭐️⭐️⭐️⭐️
Price: $$
This is also a hot pot restaurant.
We came here for dinner and ordered salmon pot, beef jerky and apple cider. The salmon pot was bigger than the previous restaurant, but the soup was a little heavier. The cider was home-brewed in a plastic bottle, which felt a bit like aboriginal millet wine. The wine was strong, but had a strong fruity flavor, and was very tasty. The beef jerky, which we originally wanted to order as a side dish, was accompanied by a very spicy homemade chili sauce, which was superb, and I was even more impressed with it than I was with the hot pot. What I didn't realize was that the beef jerky was a huge portion, and we ended up eating it all the way to the end of the trip with the wine.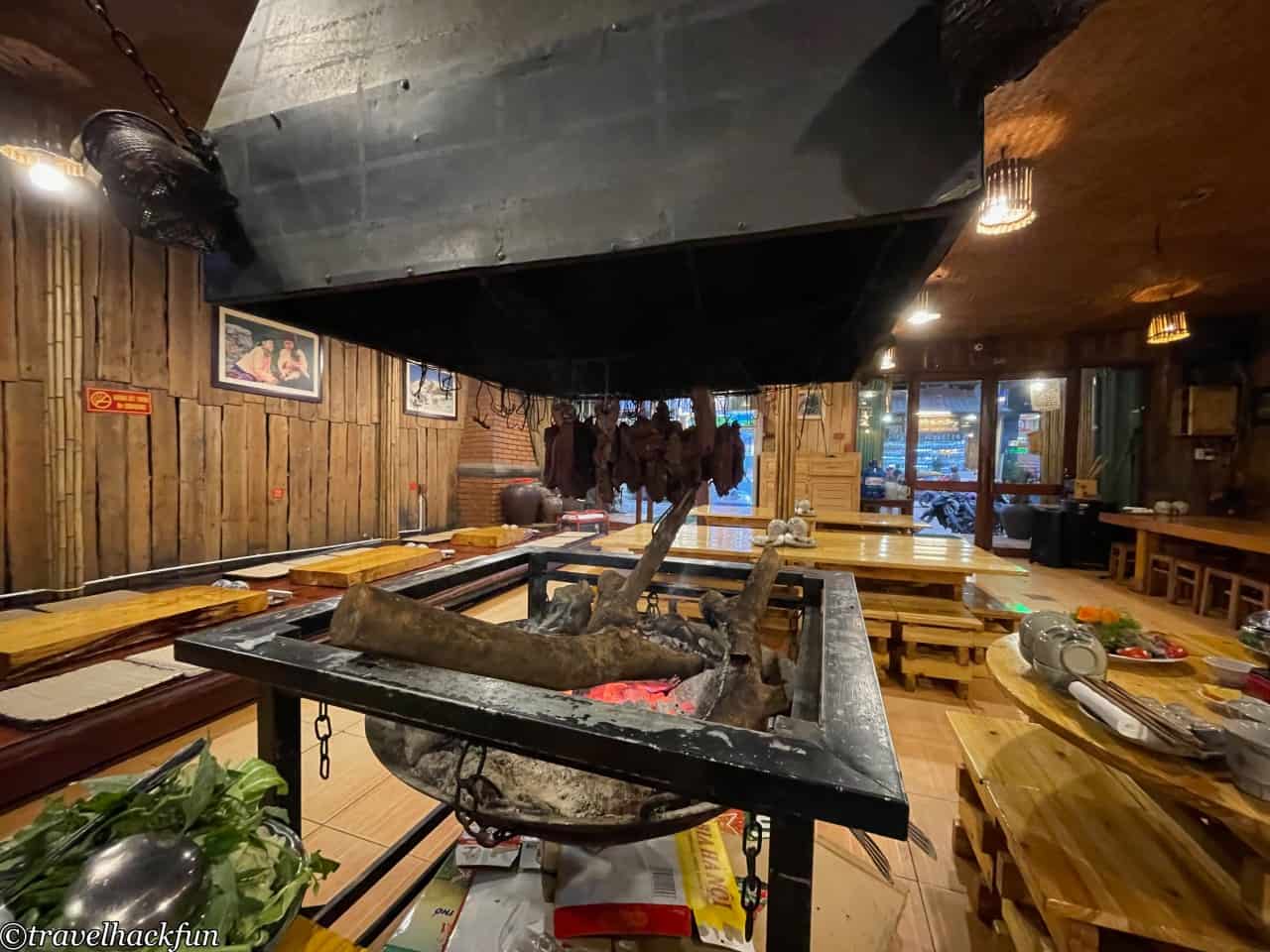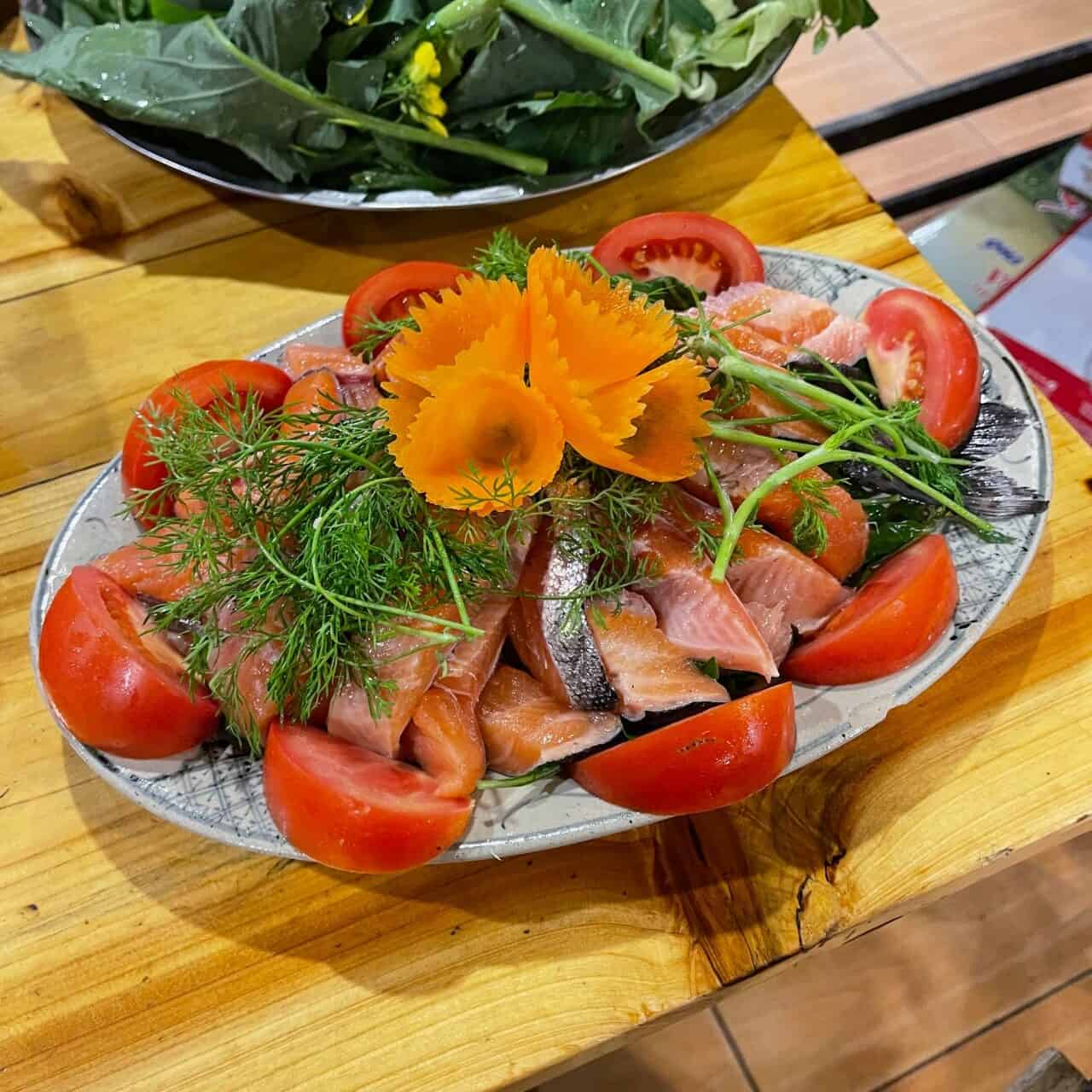 Banh Mi (An unnamed roadside stand)
Rating: ⭐️⭐️⭐️⭐️
Price: $
The roadside stall didn't seem to have a clear name, and it's located when you exit the main entrance of Sun Plaza, take a right and then a left into an alley. We noticed that it had a thriving business, and most of the customers were locals. A Banh Mi costs 25 and is grilled on the spot. While the fillings weren't extraordinary, the bread was toasted wonderfully. It came with ham, eggs, cucumber, coriander, and other ingredients – simple yet delicious and nutritious.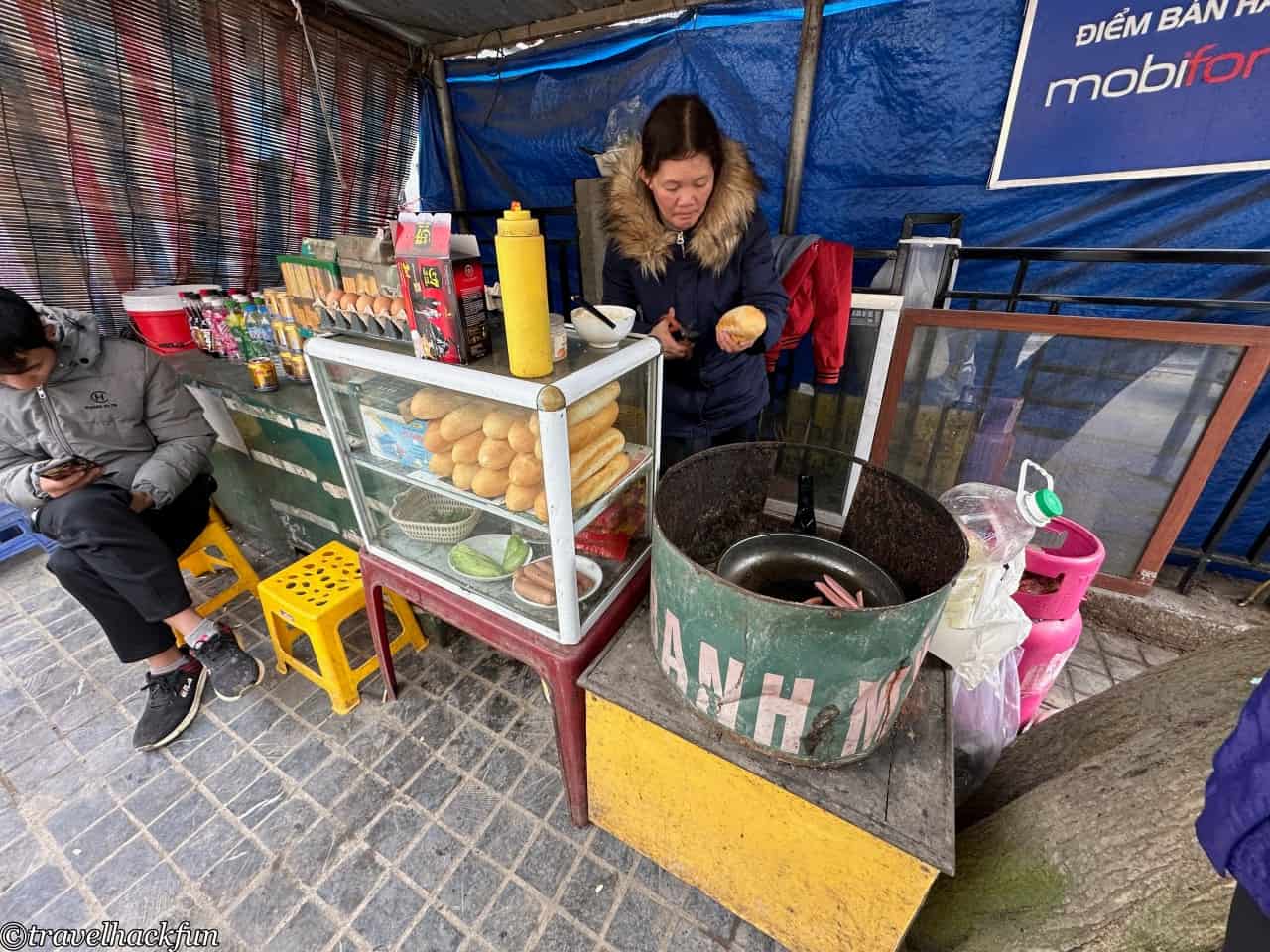 Further reading
Thank you for visiting our website.

All the content on this site is original and shared with the purpose of providing valuable information. We sustain the operation of this site through a small amount of advertising and sponsored links. If you click on links to third-party merchants on our site and make purchases, we may receive a portion of the sales as a commission. If you click on links to third-party merchants on our site and make purchases, we may receive a portion of the sales as a commission.

Find more posts on a map Here.

My recommended resources for hotel bookings.

My recommended resources for activity bookings.
Buy me a coffee and support my contents!
If you are interested in quoting this article or using any part of its content and images on your website or publication, please contact us via email to request permission.