Mua Cave | Introduction
Mua Cave, also known as Hang Mua, is located 5 kilometers from Ninh Binh city. Some people refer to this attraction as the "Great Wall of Vietnam". It is the most popular destination in Tam Coc. The name "Mua Cave" translates to "Dancing Cave," which originates from ancient Vietnam when the Tram Dynasty emperors would watch concubines dance here. However, don't be mistaken; visiting here isn't about caves or dancing. The real highlight for modern visitors is the panoramic view of Tam Coc from the top. The scenery is especially breathtaking at sunrise or sunset.
Transportation & Tickets
If you're staying in Tam Coc, Mua Cave 's a great place to visit by bicycle or motorcycle, though you can also use services like Grab to get here. The road to Mua Cave takes you through quiet country lanes, passing by the rice paddies of Tam Coc. If you visit during the harvest season, you'll be treated to a scenic view of golden rice fields stretching as far as the eye can see. For more information on transportation in the Ninh Binh area, you can refer to my Ninh Binh travel guide. This attraction is considered a must-visit destination for local one-day tours. If you prefer a more convenient transportation, you can consider booking a one-day tour package that typically includes visits to multiple attractions, such as Trang An and Hoa Lu or Baiding Temple all arranged within a single day.
Ninh Binh Day Trip: Hoa Lü / Trang An / Mua Cave

Ninh Binh Day Trip: Bai Dinh Temple/Trang An/Mua Cave

Find a stay in Tam Coc:

The entrance fee for Mua Cave is 100,000 Vietnamese Dong. It's important to note that it's common to encounter parking scams here. If you're arriving by motorbike, be cautious and make sure you park in the official parking area at the entrance, which charges a fee of 10,000 Vietnamese Dong.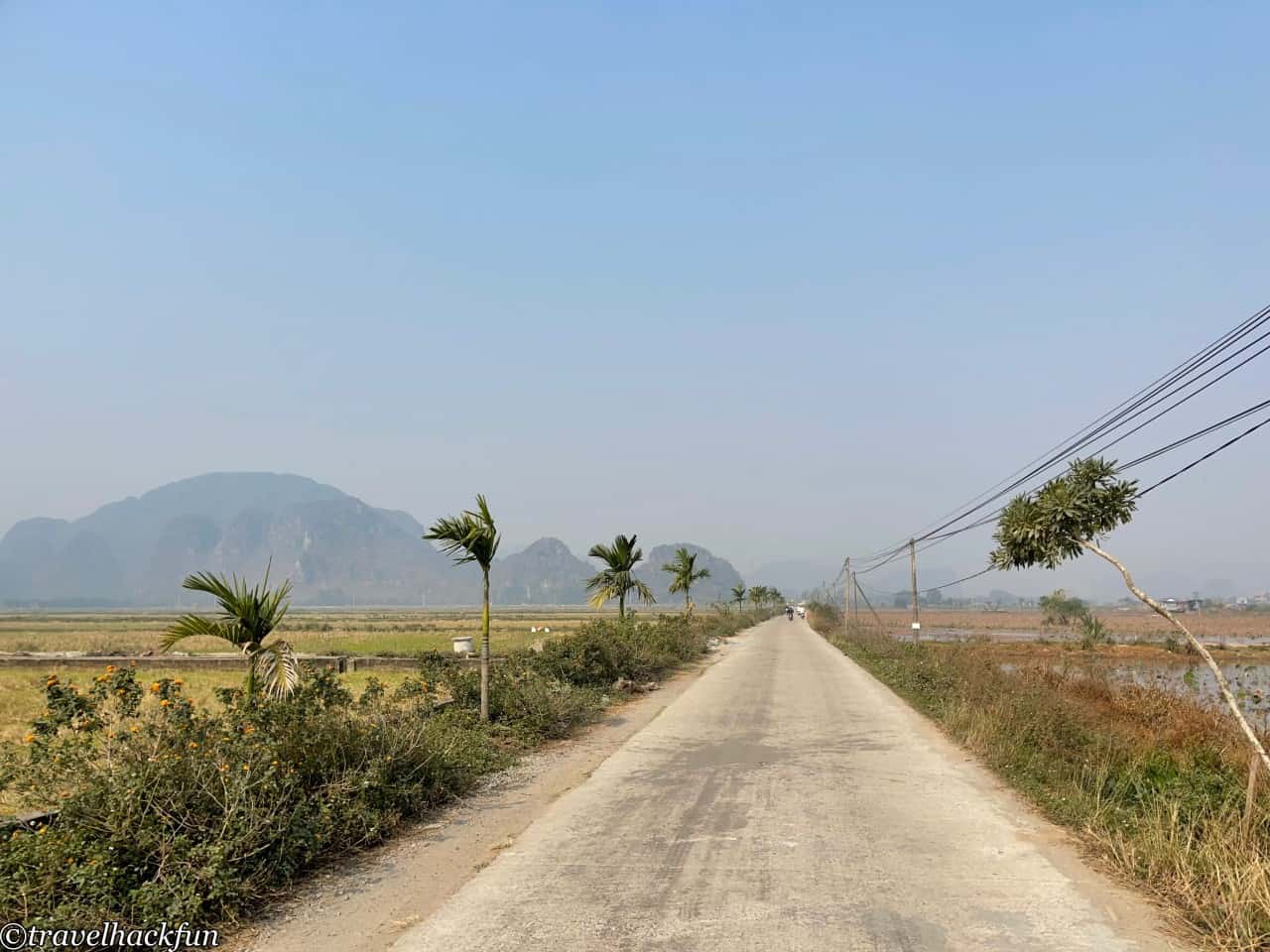 The Mua Cave Experience
After entering the entrance, there's a walk to the base of the mountain. This area is privately operated, and along the way, you'll encounter many artificial scenic spots designed for photography. Right next to these spots are rice fields, and you might even spot groups of goats from time to time. When you reach the base of the mountain in front of a cave, that's where the trail to climb up the mountain begins. Within the Mua Cave complex, there are actually several caves, which you can explore if you have the time, but they are not the main focus of the visit.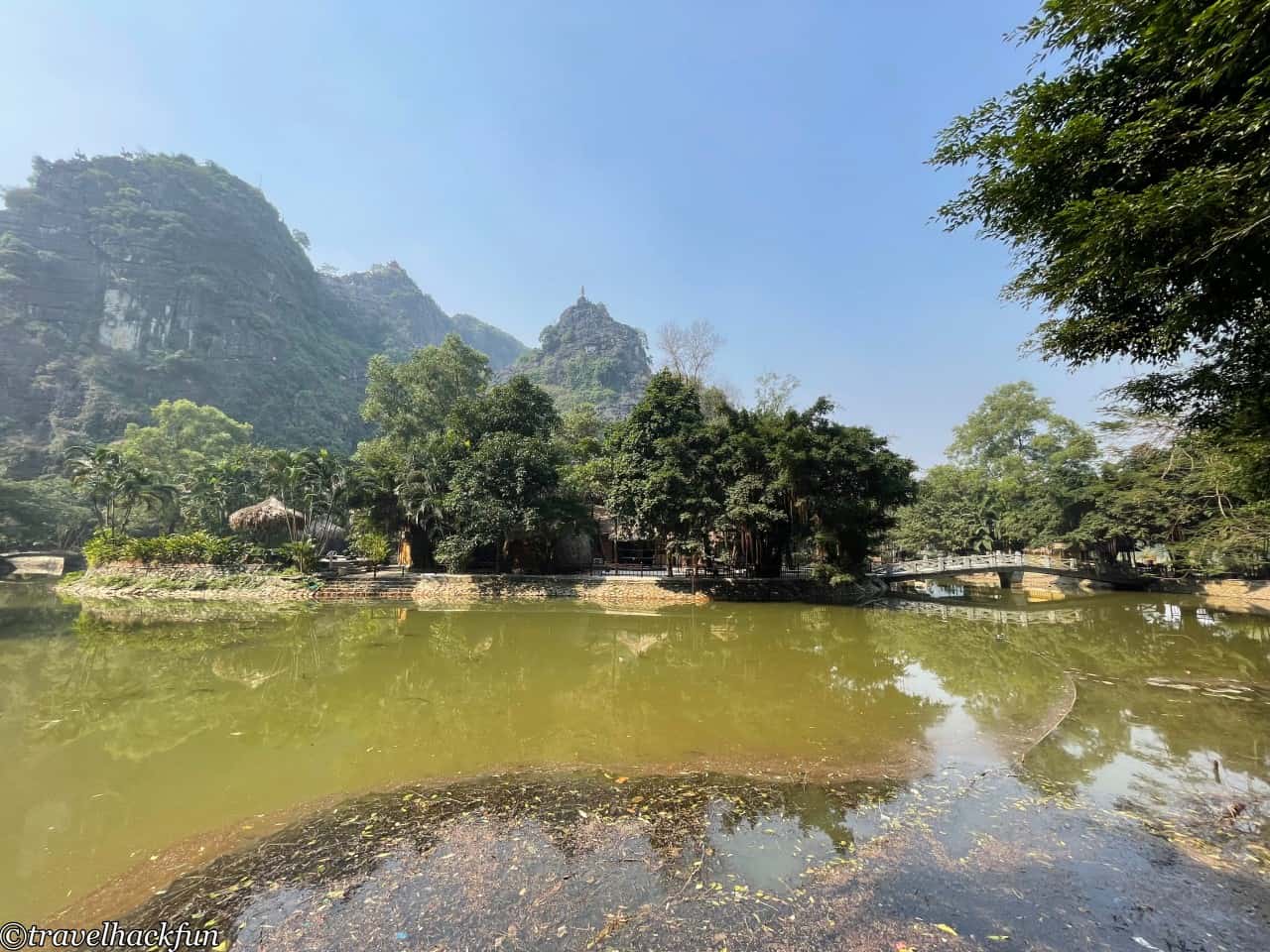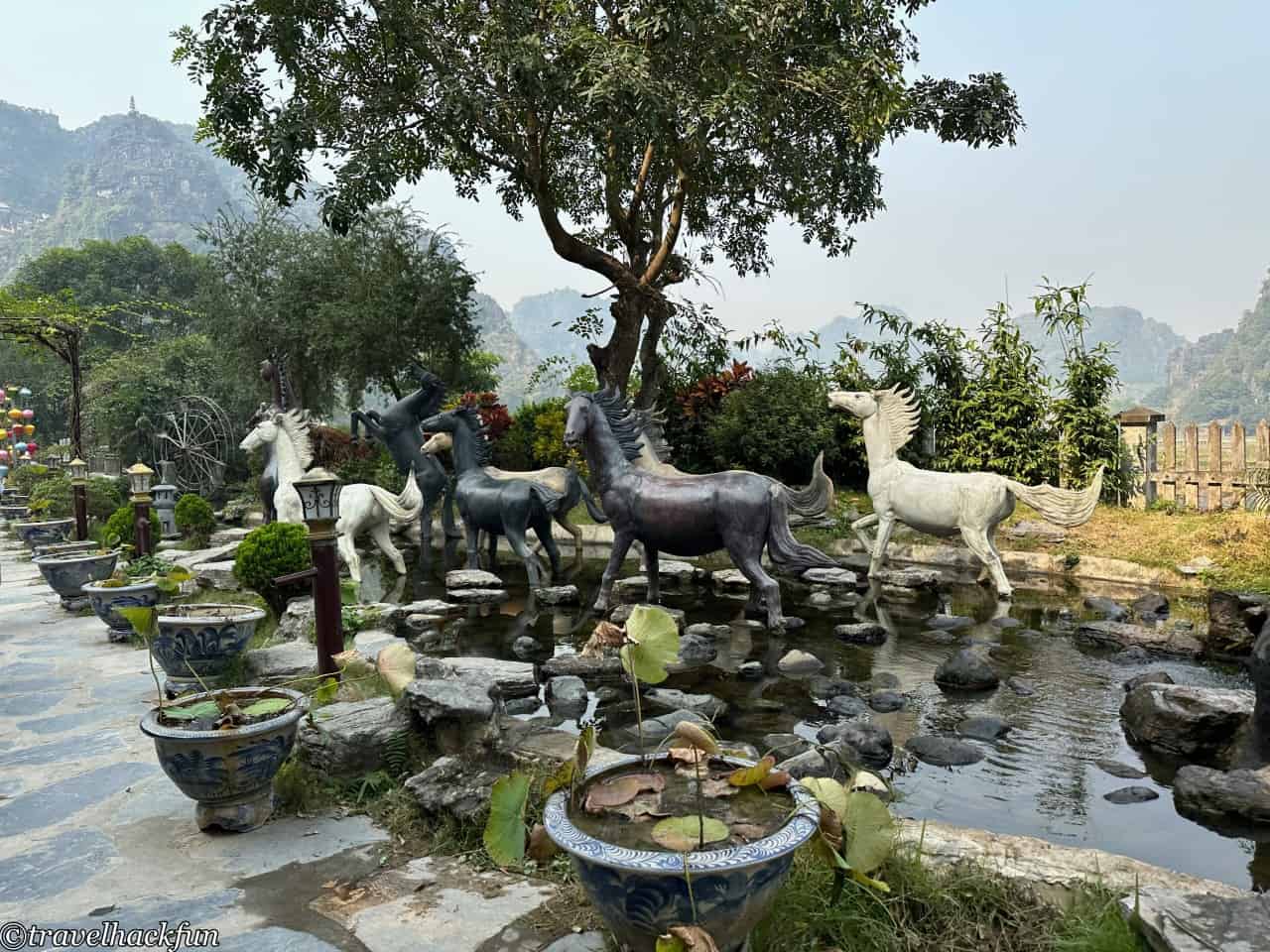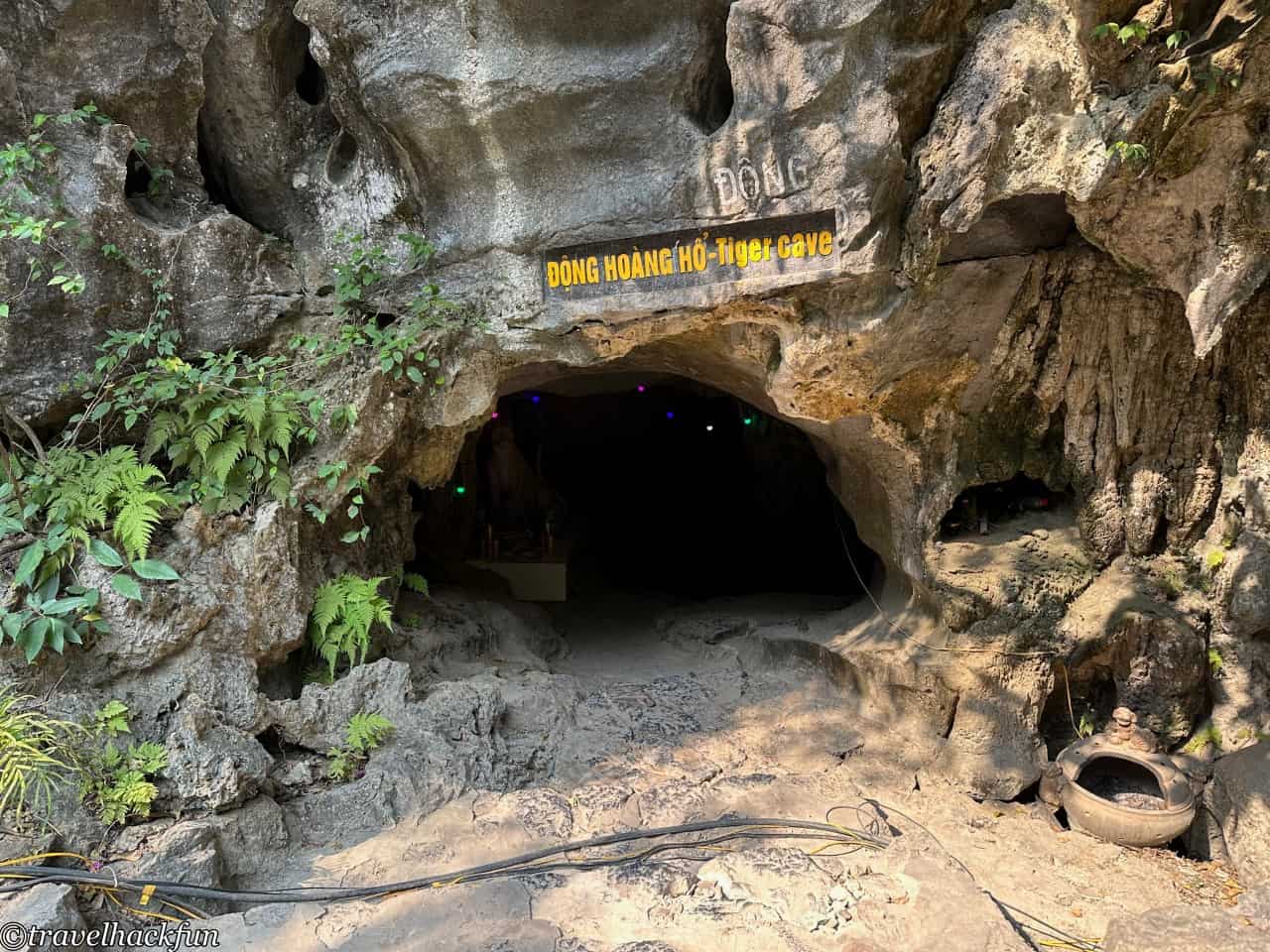 The stone staircase consists of 500 steps, and as you ascend the mountain, you'll come across a junction. If you take the larger path to the left, it will lead you to a viewpoint at the mountain's summit with a statue of Guanyin (the Goddess of Mercy). To the right, there's another path that takes you to a Buddhist temple on the opposite end of the mountain's peak. The stairway is well-maintained but quite steep, so it can be physically demanding. You will need at least an hour for a round trip.
Along the way, you'll enjoy beautiful views of the river winding through Tam Coc Valley. While the scenery is stunning, it can be affected by air quality, especially on weekdays. It's recommended to arrive as early as possible. On the day we visited, there was some haze in the distance, those planning to go should definitely set out early.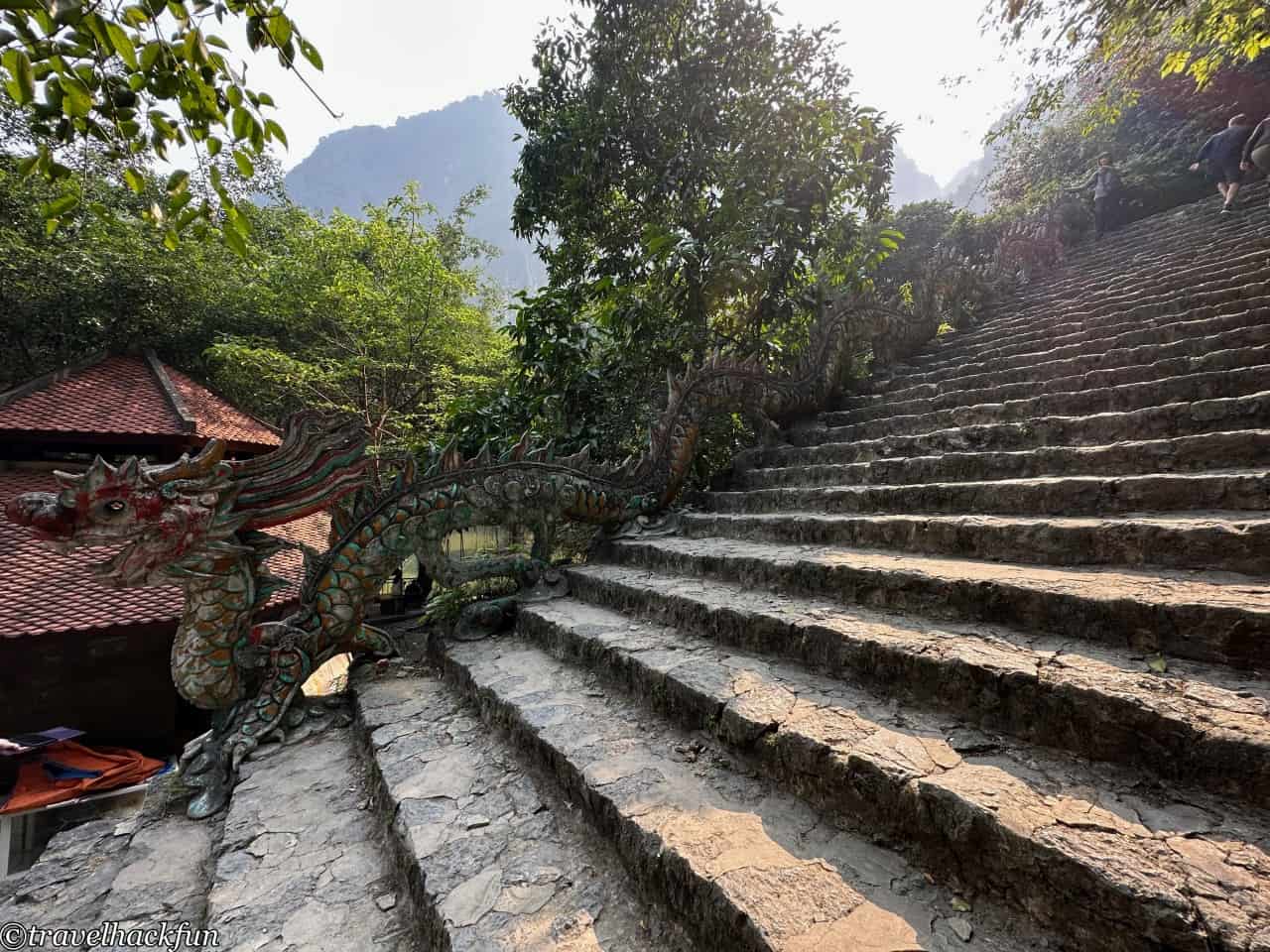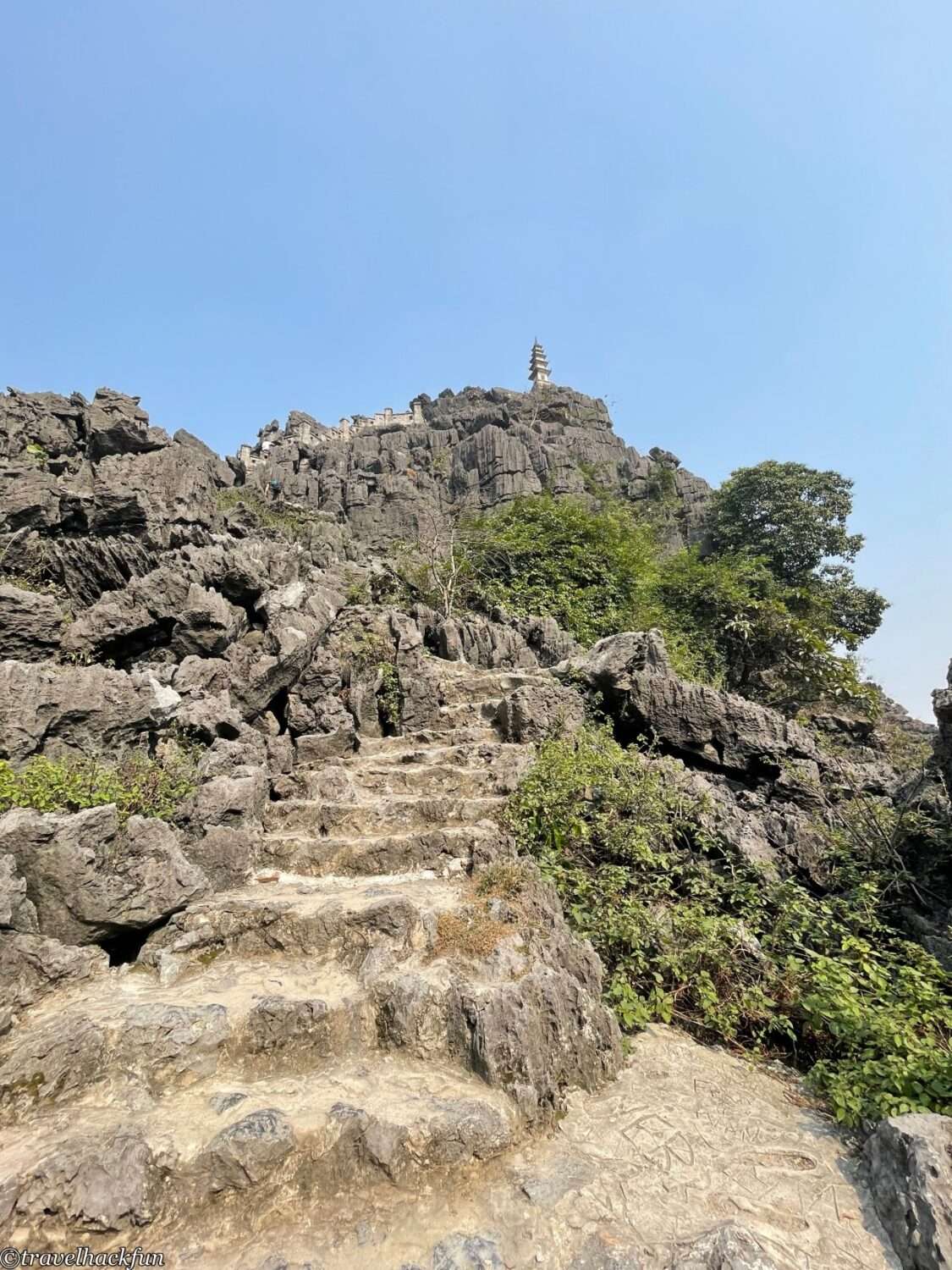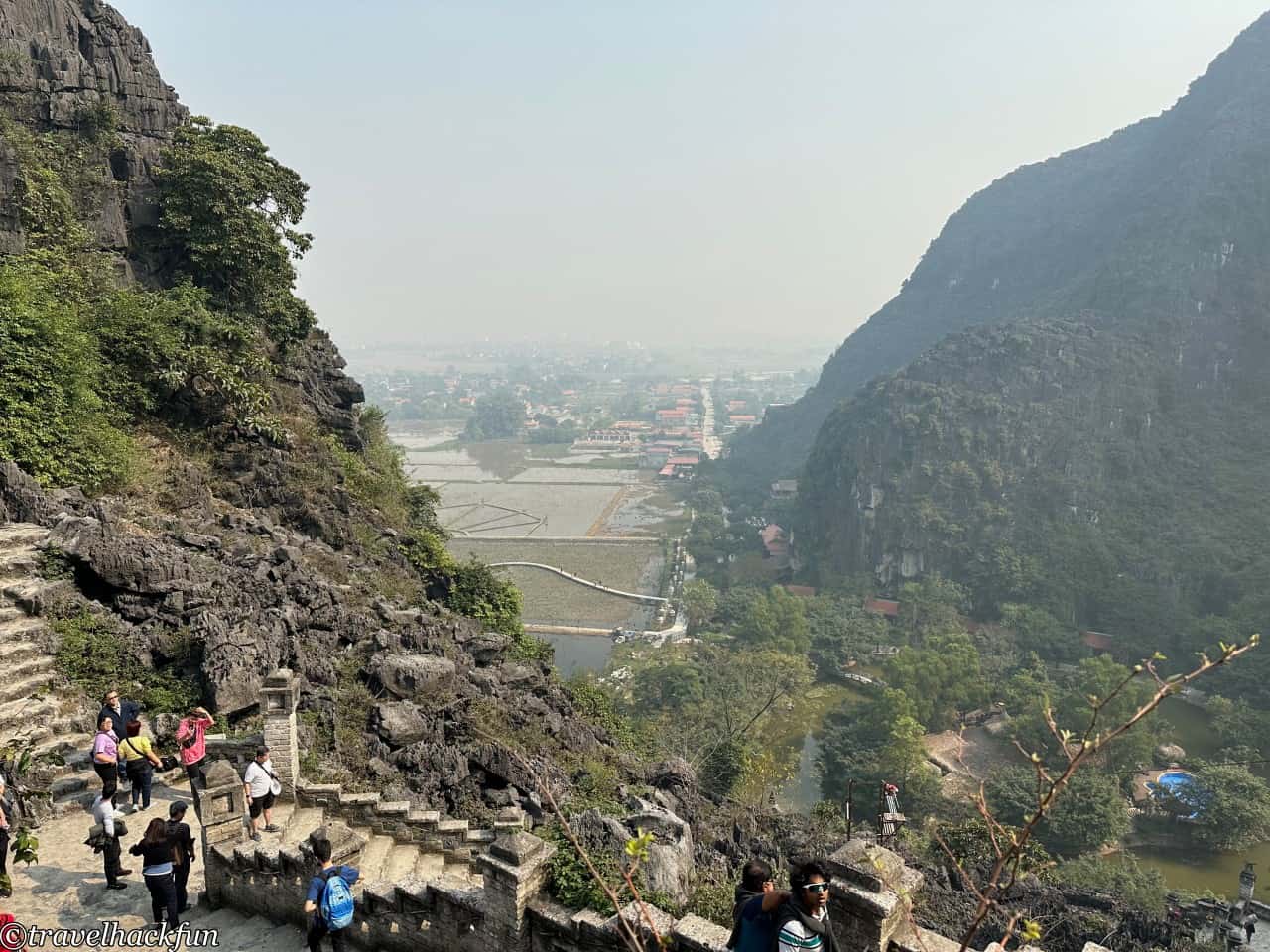 Reaching the summit can be quite a challenging journey, but the view is fantastic. However, be prepared for crowds; it's probably one of the most crowded spots I've seen in all of Vietnam. Everyone seems eager to climb onto the dragon sculpture at the top to get an Instagram selfie. It's easy to get caught up in the crowd, making it difficult to descend once you're up there.
In reality, the endpoint of the trail is the Guanyin statue, and you can enjoy a complete panoramic view from there. Climbing onto the dragon sculpture doesn't offer significantly better scenery, so I recommend to leave the old Tram Dynasty dragon carving alone. Take a deep breath, ignore the crowds, and take in the scenery (see photos above).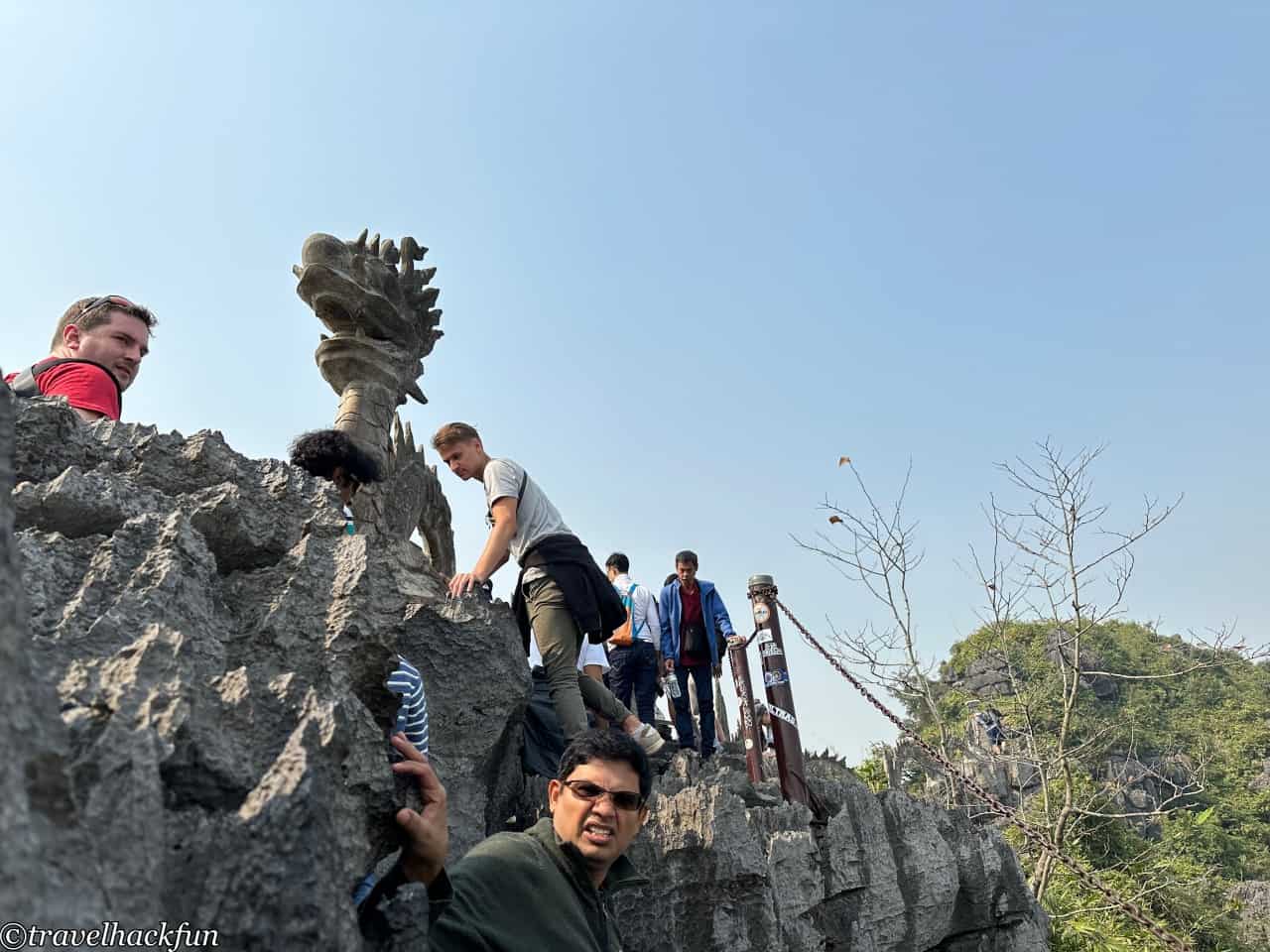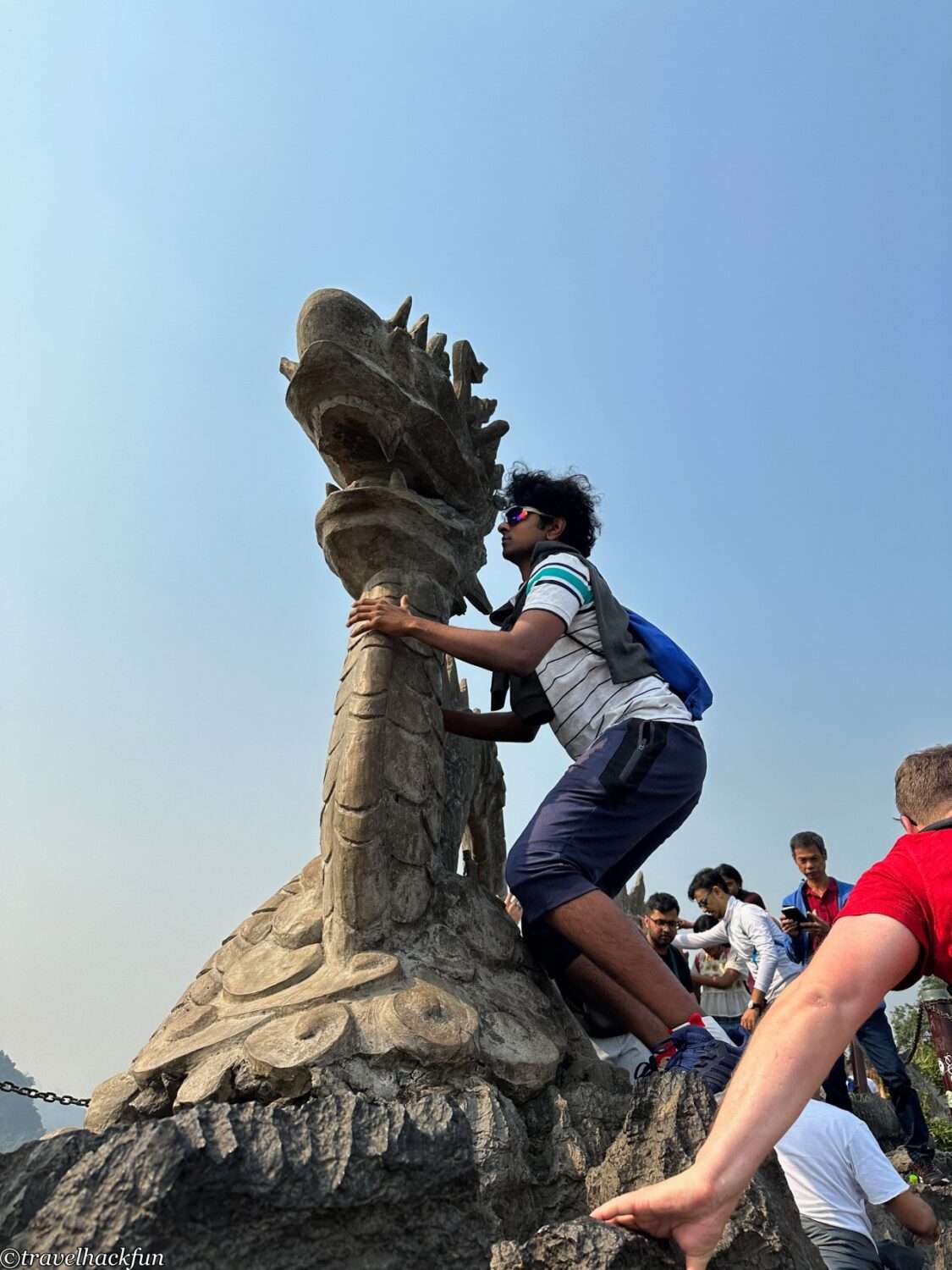 After descending from the mountain, if you have some time, it's worth visiting the actual Mua Cave. This cave is not very large, and it's said to be named "Dancing Cave" because emperors during the Tram Dynasty would watch concubines dance here. Inside the cave, there are branching pathways, and you can enter Pearl Spring. Continuing further down leads to a wet cave system.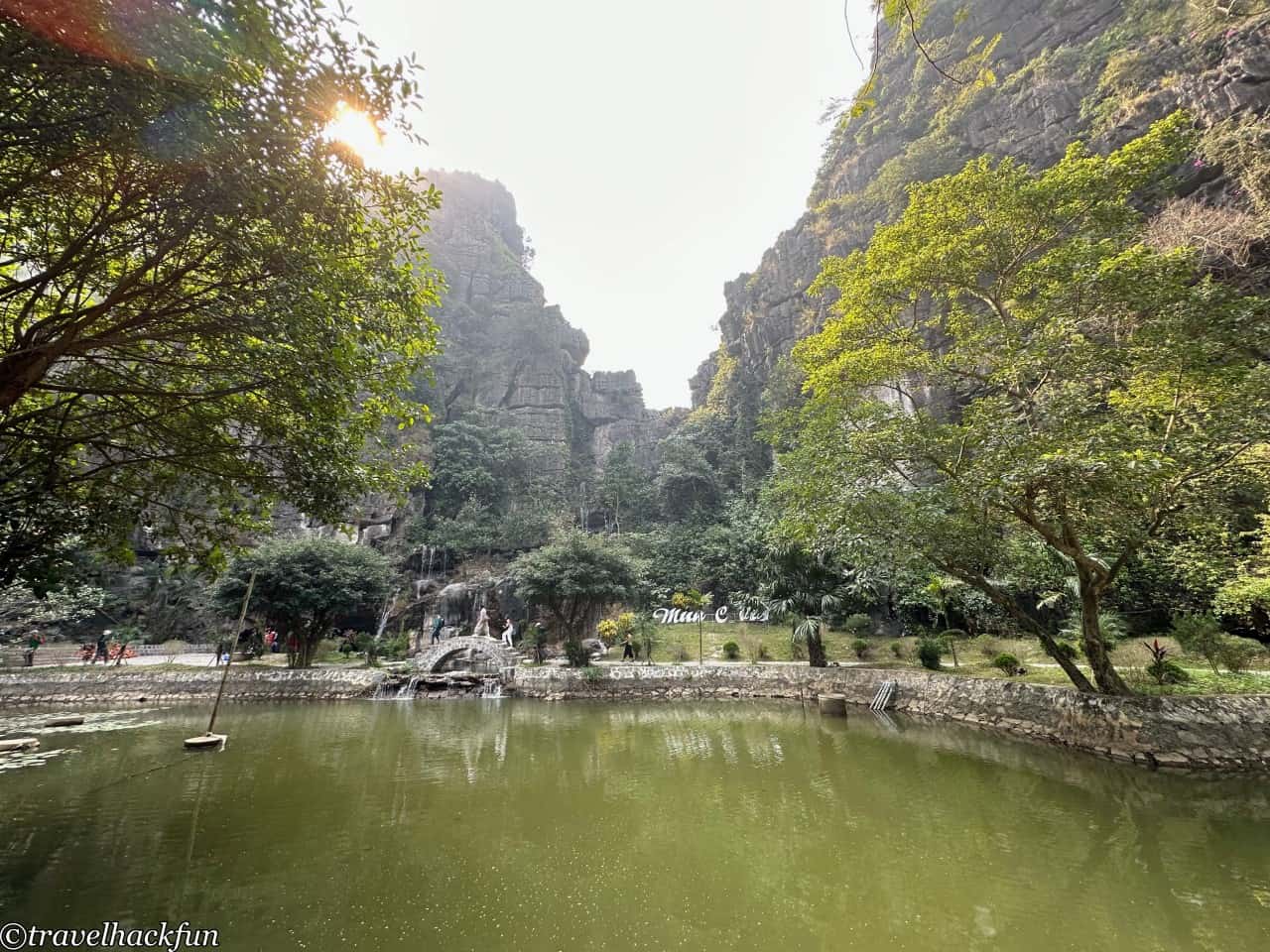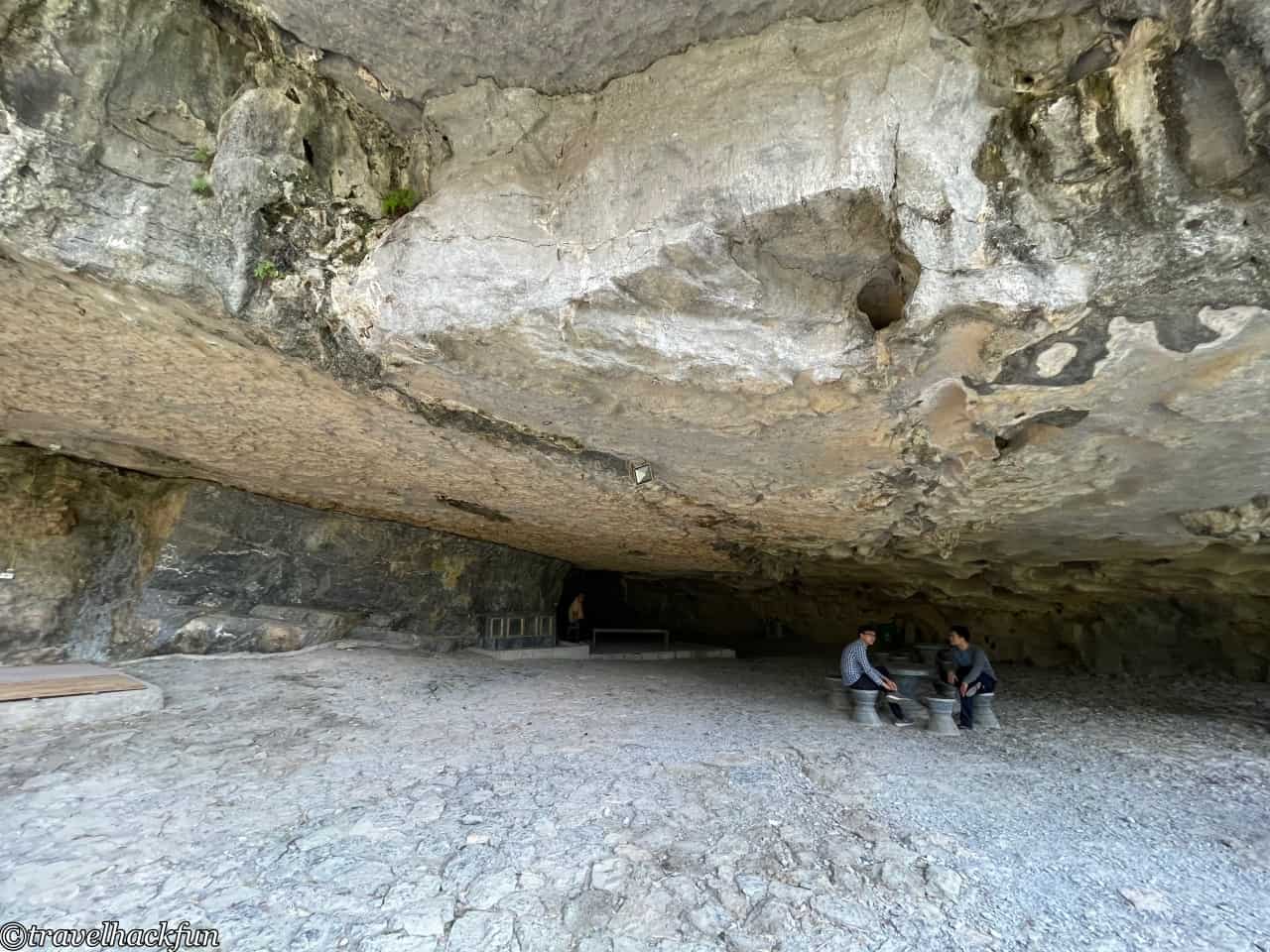 Further reading
Thank you for visiting our website.

All the content on this site is original and shared with the purpose of providing valuable information. We sustain the operation of this site through a small amount of advertising and sponsored links. If you click on links to third-party merchants on our site and make purchases, we may receive a portion of the sales as a commission. If you click on links to third-party merchants on our site and make purchases, we may receive a portion of the sales as a commission.

Find more posts on a map Here.

My recommended resources for hotel bookings.

My recommended resources for activity bookings.
Buy me a coffee and support my contents!
If you are interested in quoting this article or using any part of its content and images on your website or publication, please contact us via email to request permission.