Vancouver is full of food. I was lucky enough to spend 8 days in Vancouver, and I tried different restaurants almost every day. Because there are so many restaurants in Vancouver, I have categorized 17 Vancouver restaurants that I recommend!
Vancouver Cuisine】Japanese Cuisine
Japanese food in Vancouver has its own characteristics, obviously different from Japanese or Taiwanese, not just one restaurant, but every Japanese restaurant has similar flavors, which seems to have evolved into a new culture in the localization, and it is very different from the feeling of eating American Japanese food in the United States. Generally speaking, I don't like American food, but in Vancouver, it's different, and I think it's a very unique culture.
Guu original
Recommendation Index: ⭐️⭐️⭐️⭐️⭐️ 
Price: $$$$
Vancouver has a lot of Japanese style izakaya.Guu OriginalThis is one of the most must-try restaurants in downtown Vancouver. This restaurant specializes in barbecue, which I always love, and I tried a lot of dishes that were all very good. The signature Yakiudon seasoning is very good, which makes it unforgettable, and the premium beef tongue is also super tasty!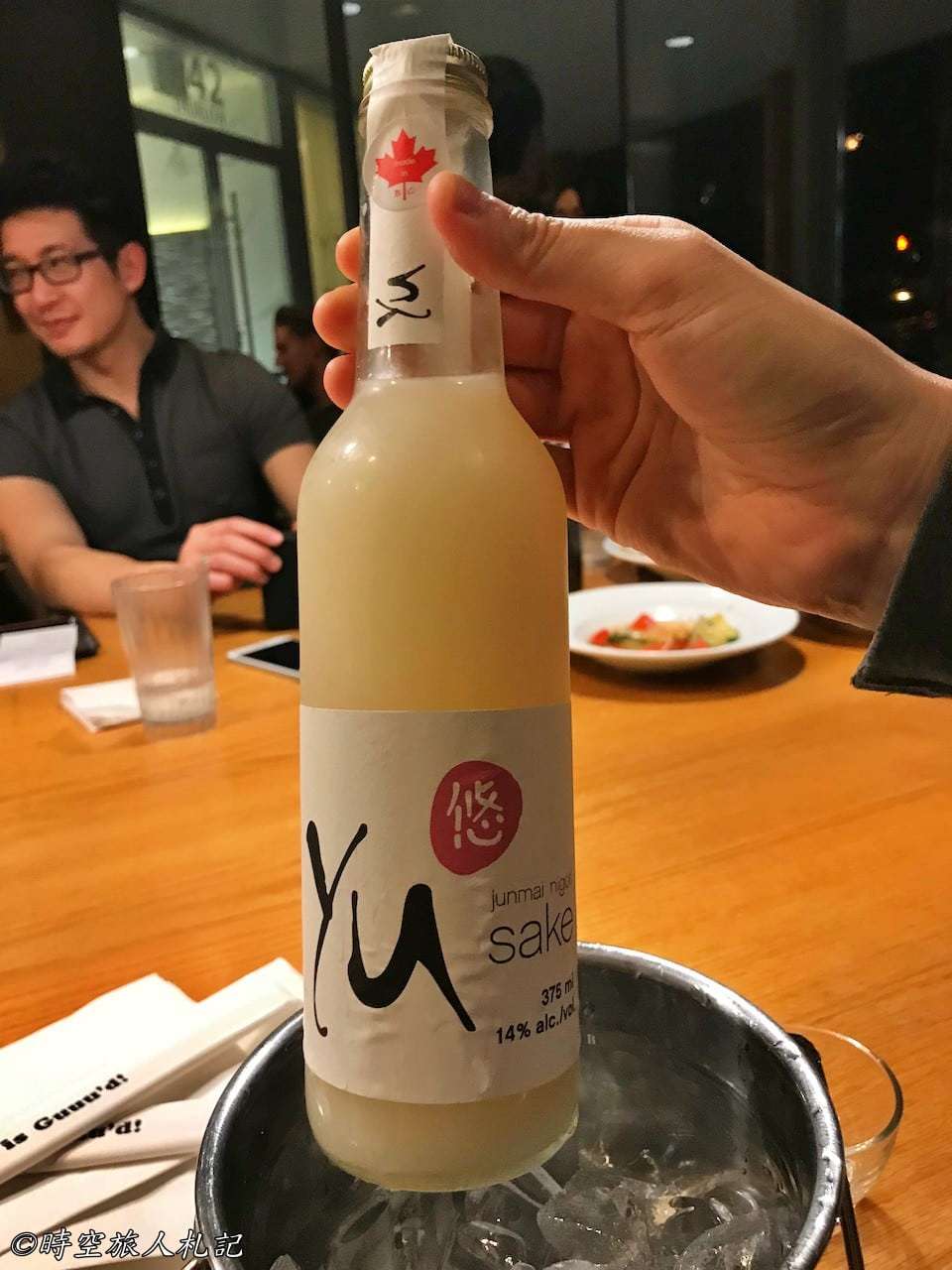 Guu Garden
Recommendation Index: ⭐️⭐️⭐️⭐️
Price: $$
Guu Garden is a restaurant that specializes in Japanese set menus and bento, the reviews on yelp actually look rather average, we came here for a business lunch, and after we ate there, I think we could have gotten a better review, and my Japanese coworkers also praised it as a good Japanese restaurant. I ordered the Sukiyaki lunch set and it was very generous.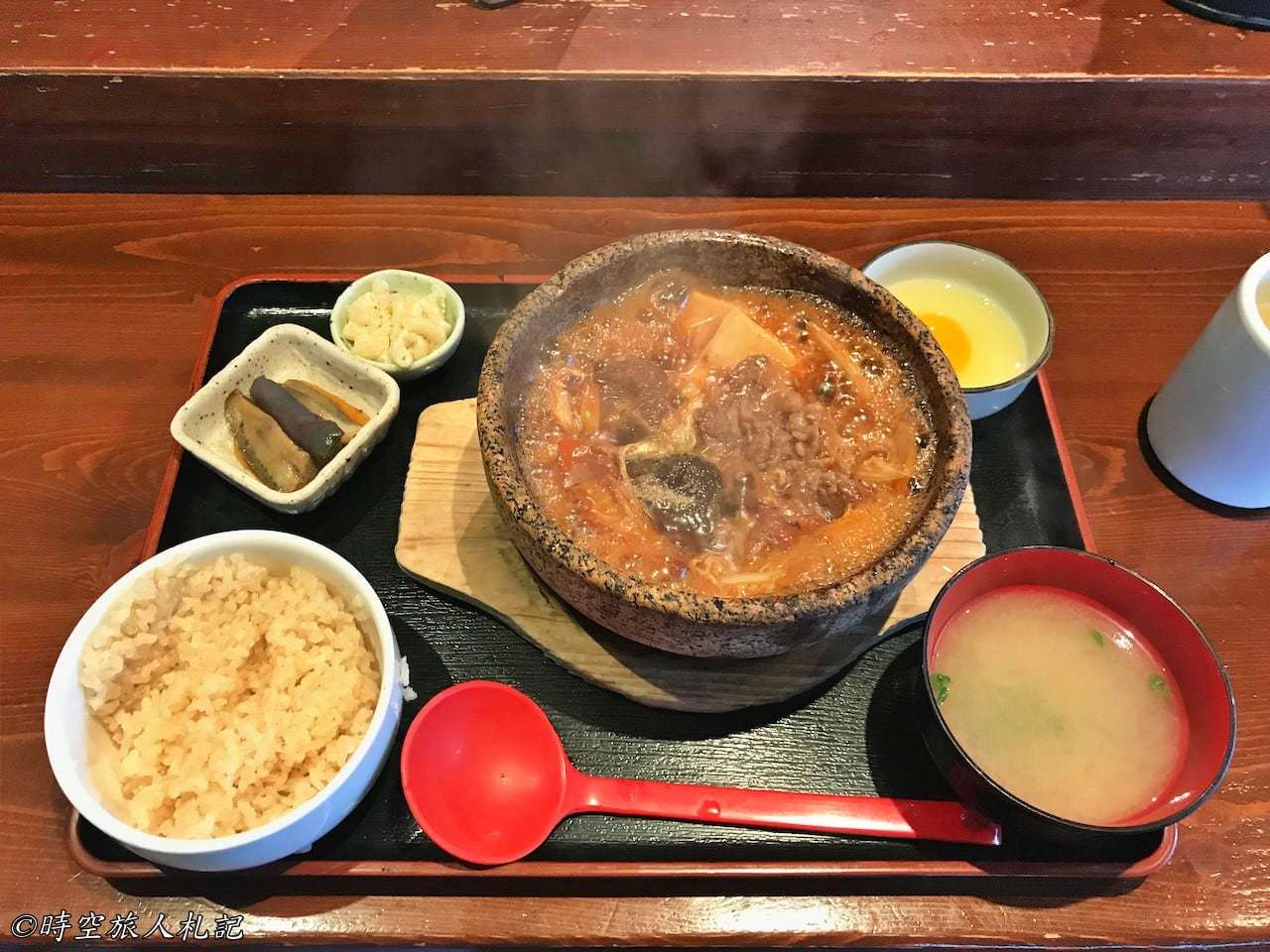 Black Rice Izakaya
Recommendation Index: ⭐️⭐️⭐️⭐️
Price: $$$$
This izakaya is very popular and has a long wait time. You can order beer at the bar while waiting. The food is small but tasty, we ordered fried octopus, skewers, and finally a bowl of beef and assorted mushroom ishiyaki to fill up our stomachs.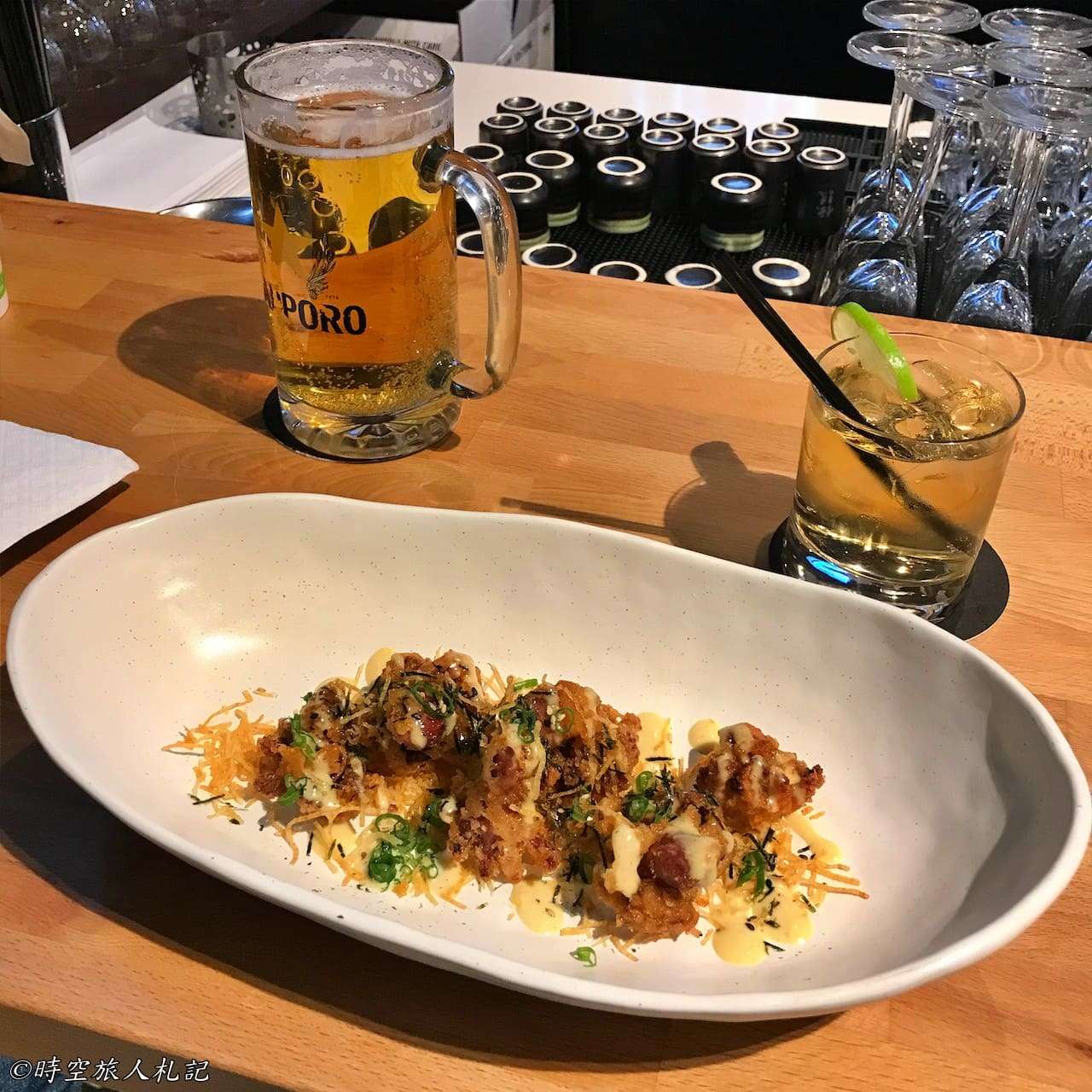 Guu Garlic
Recommendation Index: ⭐️⭐️⭐️⭐️
Price: $$$$
This is one of the Guu series of restaurants, and it seemed to be a little less crowded than the others, so the queue didn't take too long. They sell non-barbecue items, we ordered house sake, takoyaki, mentaiko kimchi yakiudon, and general kanto.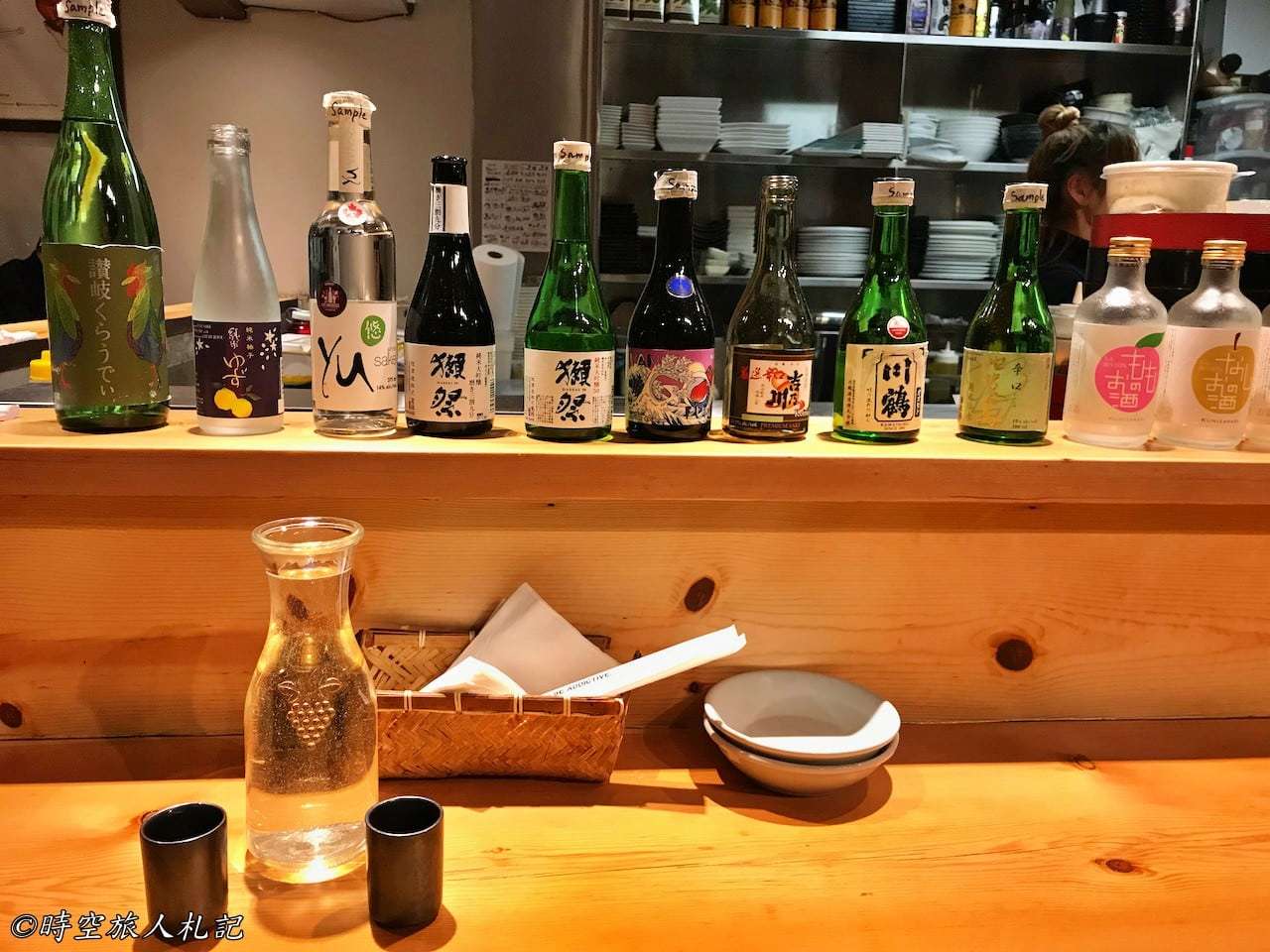 Zakkushi japanese restaurant
Recommendation Index: ⭐️⭐️⭐️⭐️
Price: $$
Located on Denman st, this is one of the few restaurants that specializes in Japanese barbecue. It's not a big store, so it's hard to wait for a table. Compared to other barbecue stores, it's more affordable, with the signature set only costing 10 dollars.
We ordered two types of skewer set to try, including the signature $10 set and the more upscale premium set, although the $10 set was already great, the price difference really made a difference, and I couldn't go back to the premium set. Because it was so good, I couldn't help but order the chicken liver and chicken meatballs that I liked in the premium set. If you want to try sake, you can order make flight, and you can choose three kinds of sake from the sake list.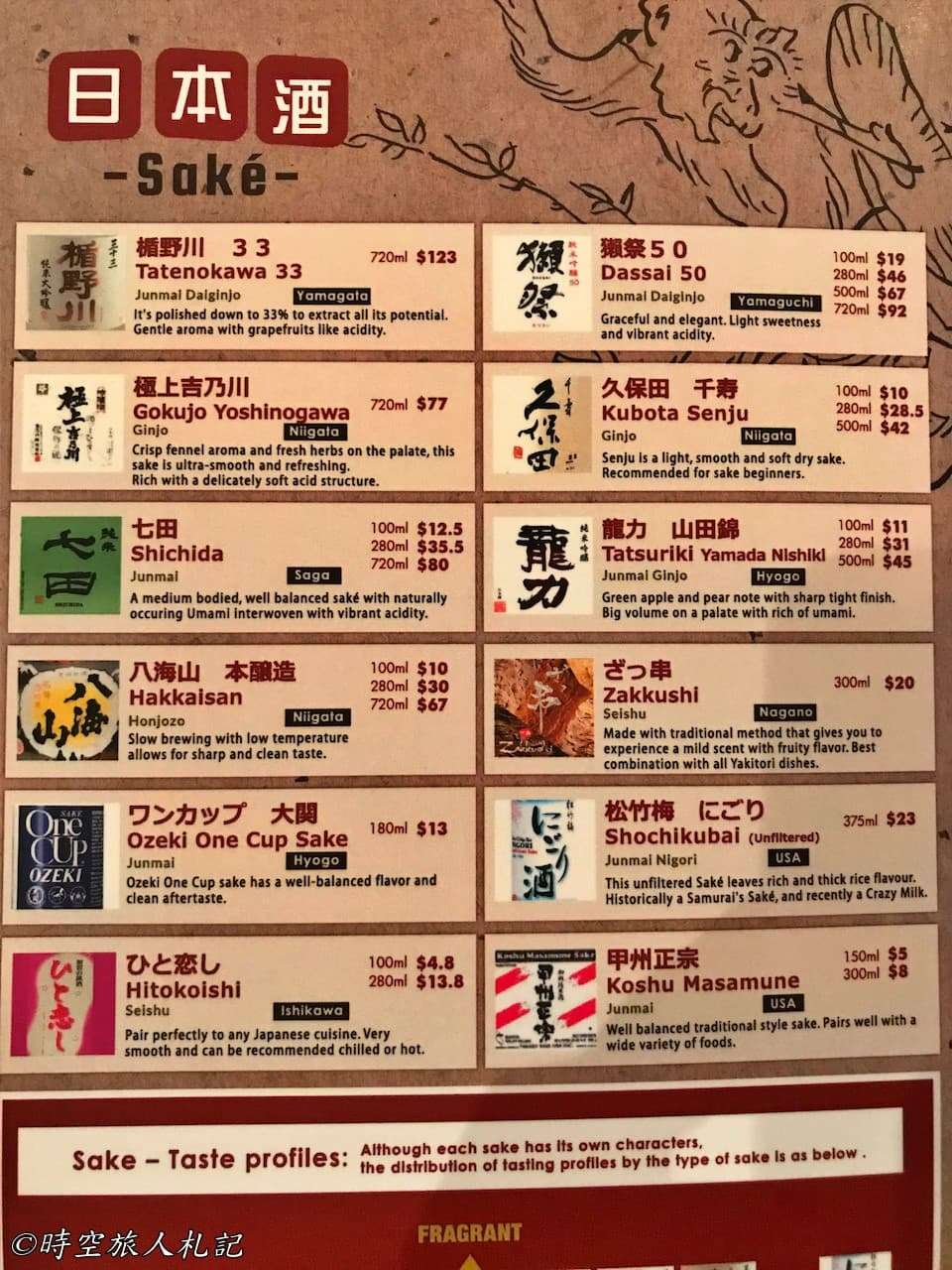 Jinya
Recommendation Index: ⭐️⭐️⭐️
Price: $$
This is a popular ramen store, we arrived very early, probably just opened, but we could only be taken to the bar. The signature dishes are ramen and gua bao, which are beautifully made and taste good, but are more suitable for people with heavy tastes.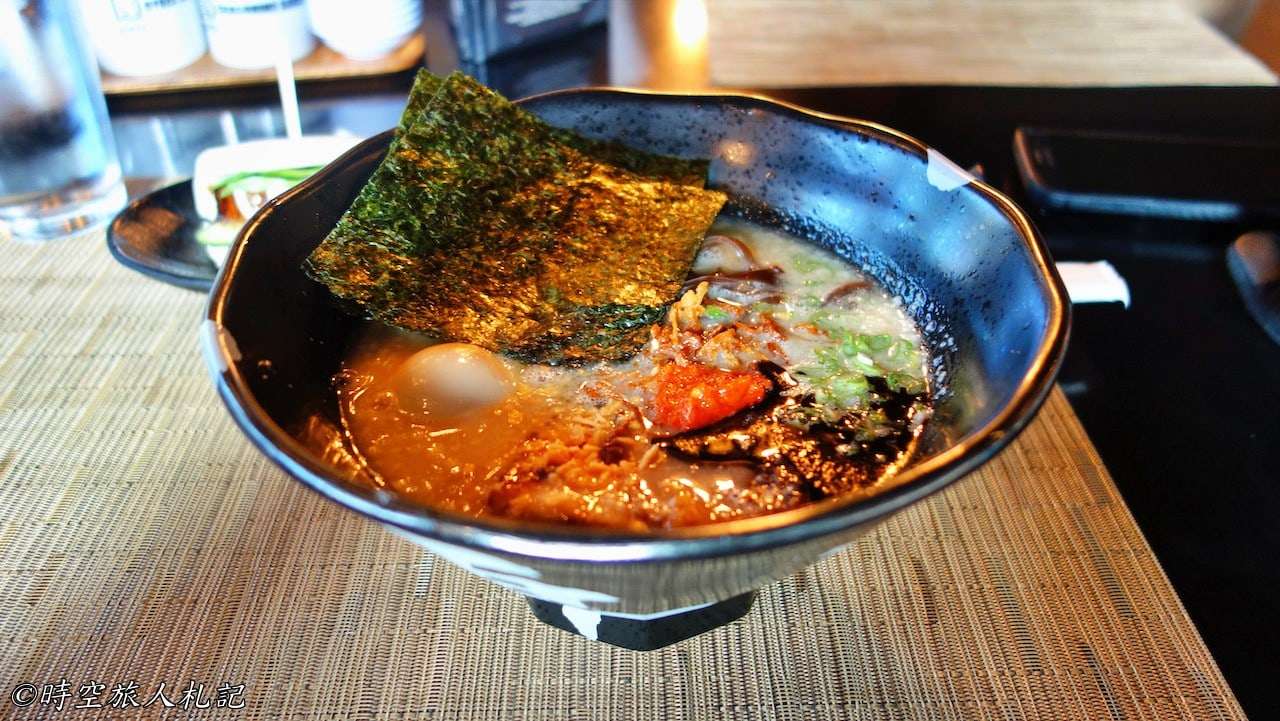 Shizenya
Recommendation Index: ⭐️⭐️⭐️
Price: $$
I chose this restaurant for dinner one day near the ryokan, and it was filled with locals, not a restaurant for tourists. This restaurant specializes in healthy Japanese cuisine, using brown rice and lots of vegetables. I ordered a sashimi donburi and a hand roll, and the soup was full of vegetables. It was so refreshing after a few days of heavy meal.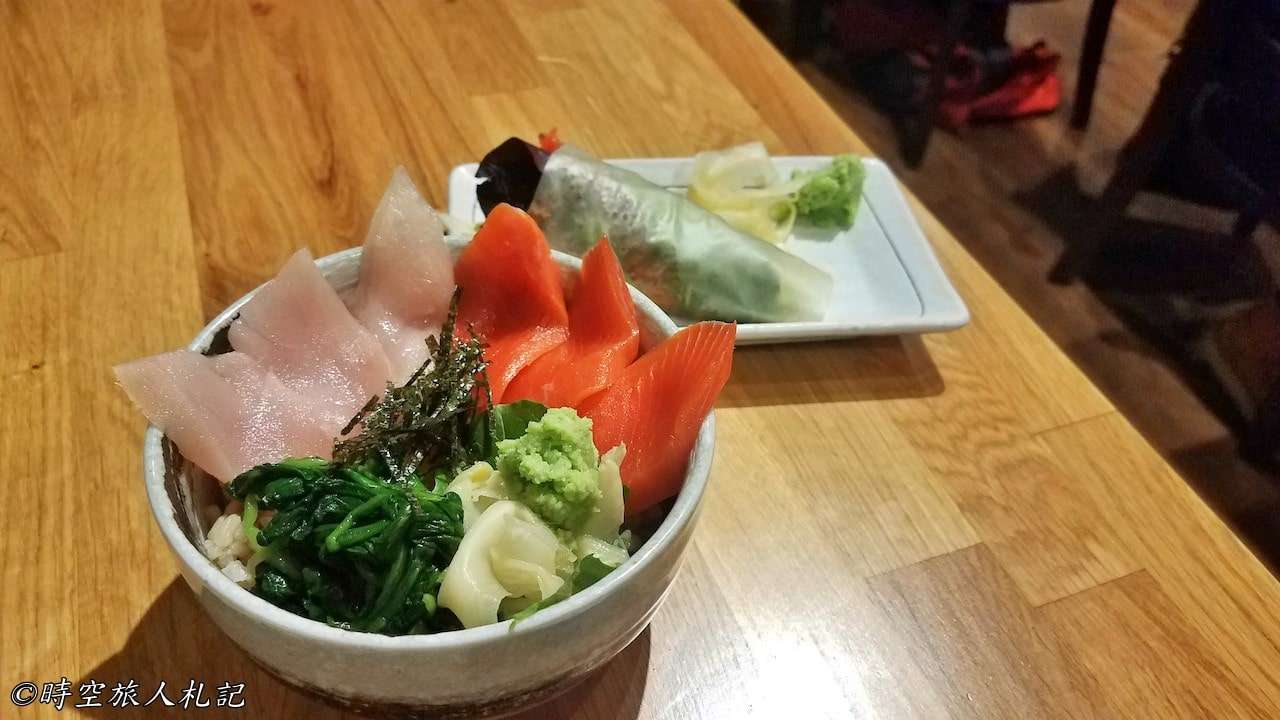 Vancouver Cuisine】Brunch Restaurant
Vancouver has a lot of popular brunch restaurants, so you should make a pilgrimage to them if you have the chance. This time, I had the chance to try out four of them.
Flying pig
Recommendation Index: ⭐️⭐️⭐️⭐️
Price: $$$$
Flying pig is a popular brunch restaurant in Vancouver, there are several branches, I ate at the Yaletown branch.
I ate here for dinner, and ordered the Salmon sampler as an appetizer, which included salmon steaks, pickled and smoked salmon, all very tasty and large, and when I came in, I realized that I shouldn't have ordered the appetizer at all... Because it was cold, I also ordered a Pea soup, which was a lot better than I thought it would be.
The two main courses were both delicious. One was Seafood Pappardelli and the other was Pork Poutine, a Vancouver specialty found everywhere, basically fries with a variety of cheese and meat sauces. It's basically French fries with cheese sauce. It's very tasty, but very high in calories.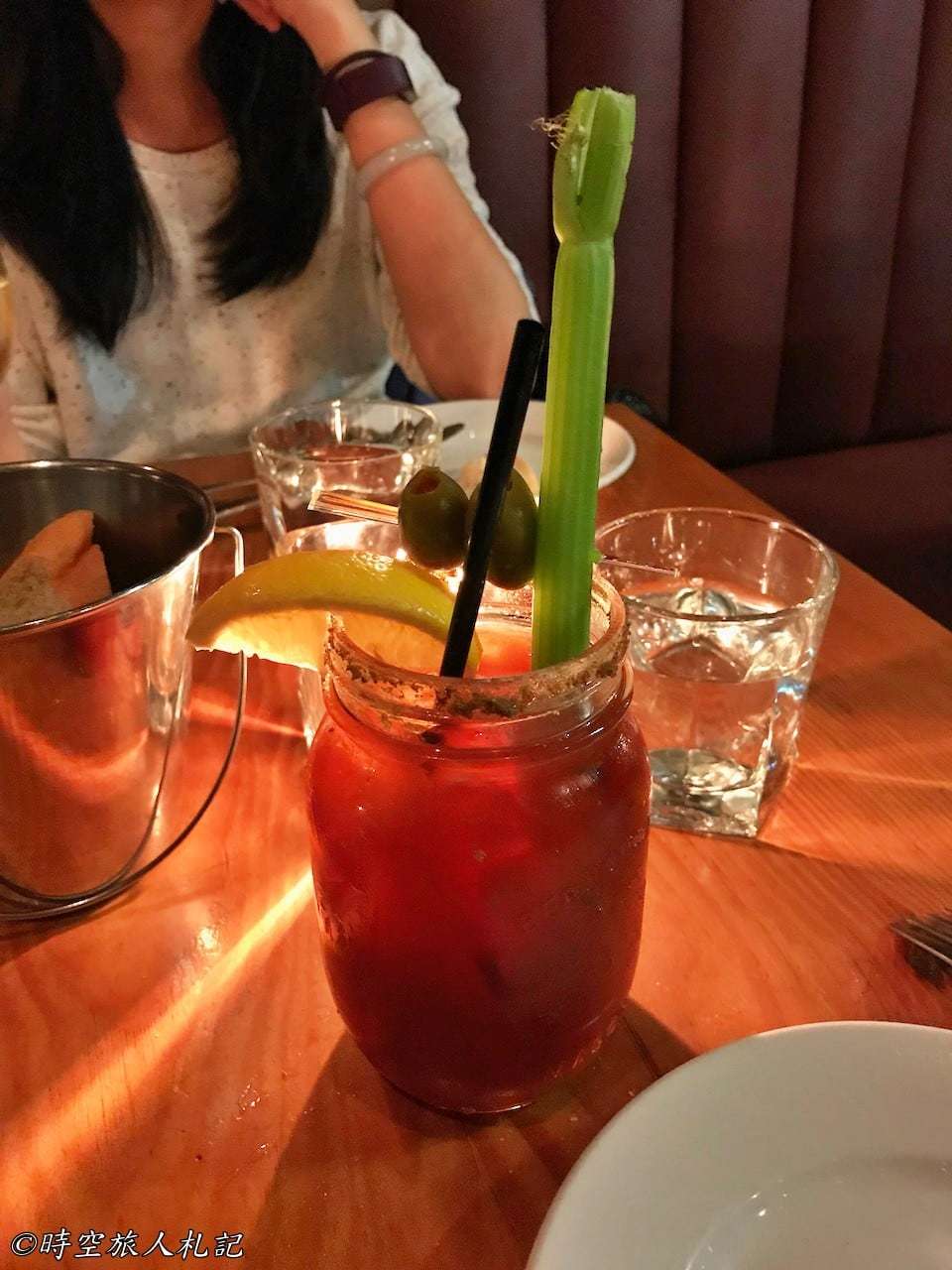 Scoozi's
Recommendation Index: ⭐️⭐️⭐️⭐️⭐️
Price: $$
Scoozi's has a very high rating from locals on yelp, and is said to be the best benedict in downtown, but it seems that although it's located in an area with a lot of tourists, it's not as well known among tourists as the others, so it's much less crowded. salmon Salmon benedict with crossiant is enough for two people, and the flavor is really great. Before I left, I got a free snack from the store.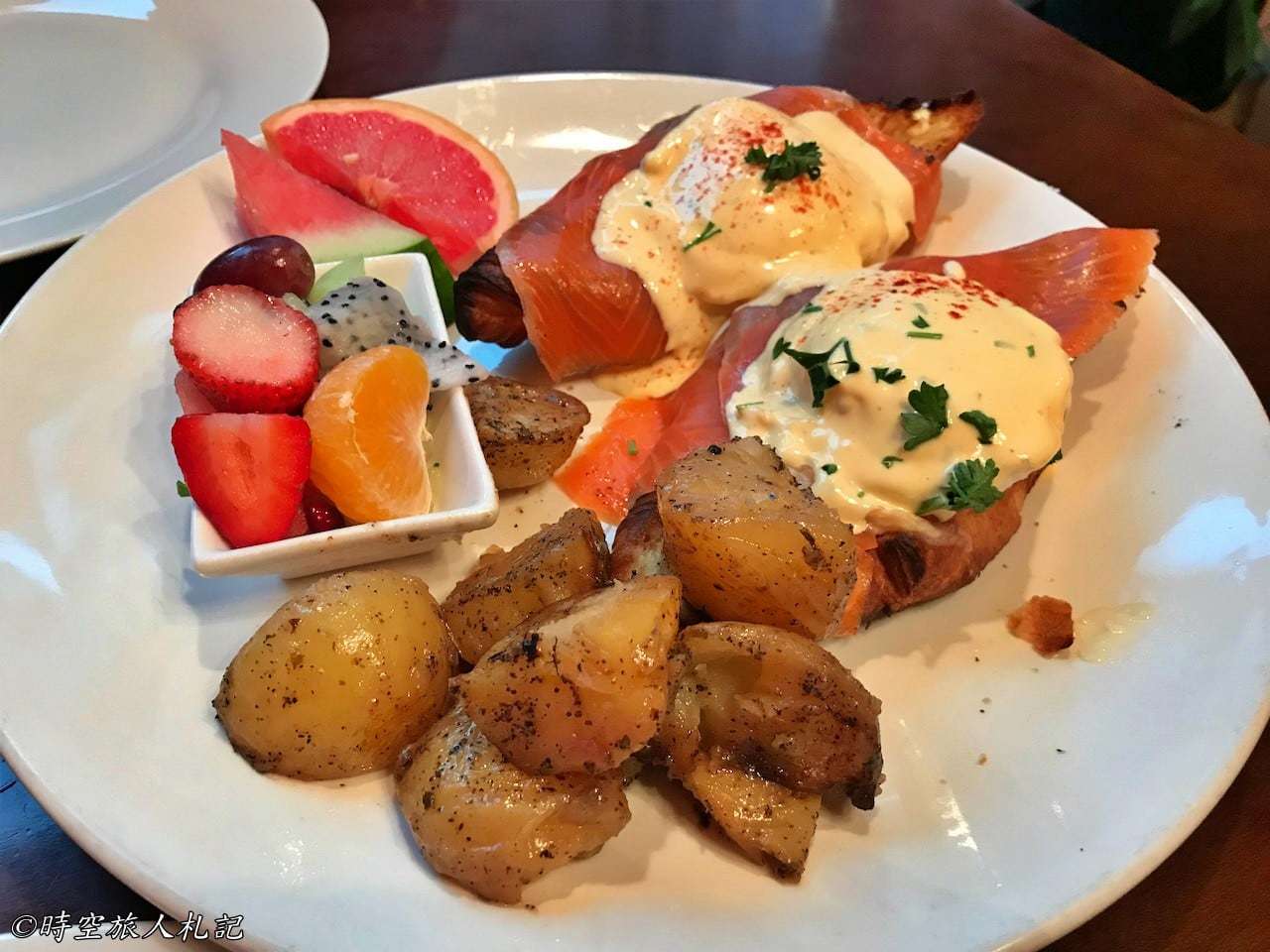 Twisted fork
Recommendation Index: ⭐️⭐️⭐️⭐️
Price: $$
Twisted fork is a favorite brunch restaurant for tourists, and the queue was very long. I ordered Salmon benedict and Banana French toast, both of which were delicious. This is also a good restaurant for me, but the waiting time is too long for me.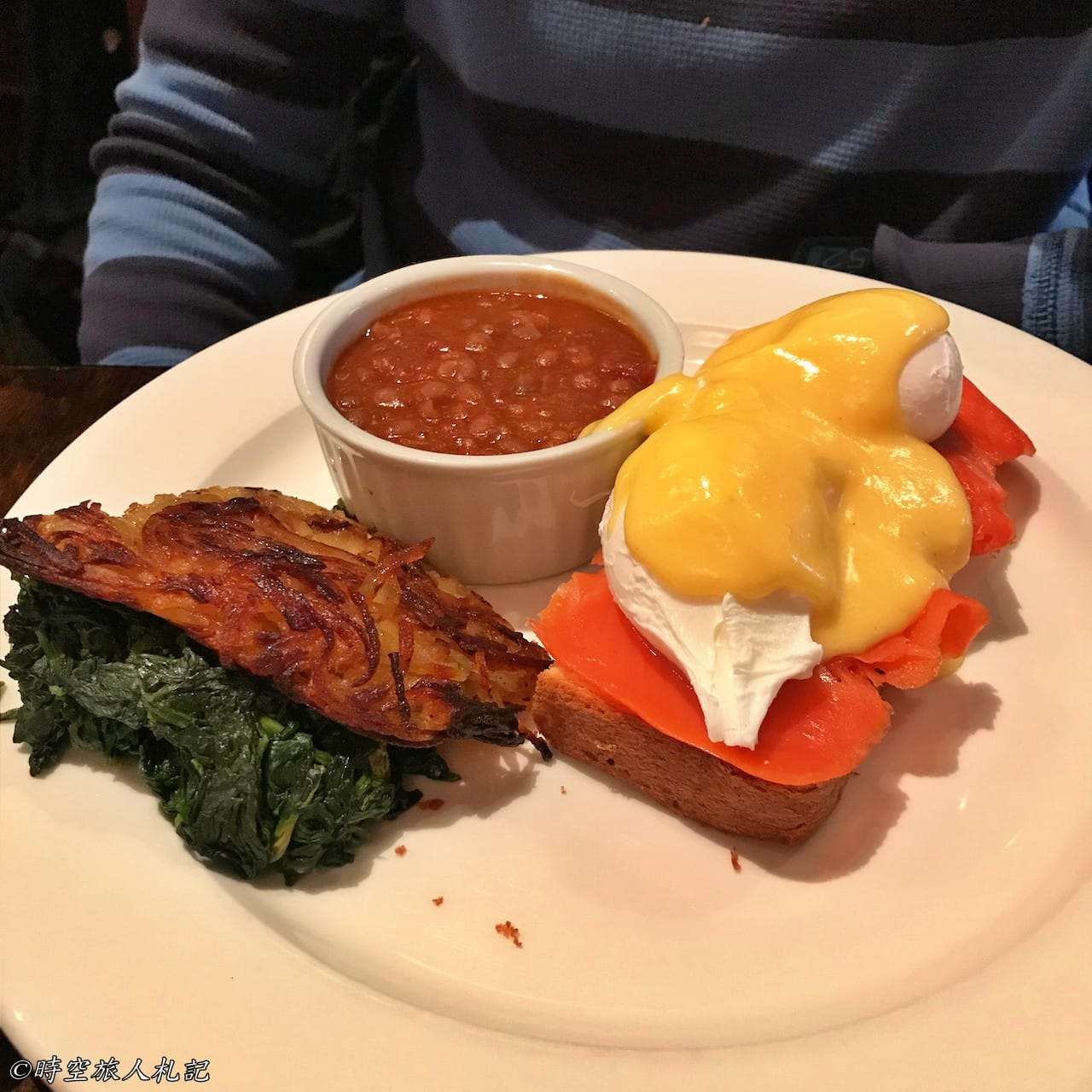 Cafe Medina
Recommendation Index: ⭐️⭐️⭐️⭐️⭐️
Price: $$
This is the most popular brunch restaurant I've ever been to, and it took me two visits to get in line. The food met my expectations and I was not disappointed at all. I will definitely come back if I have the chance.
The menu is all in French, but there are English descriptions underneath. There are many famous dishes, we ordered Les boulettes and Saumon fume, Les boulettes are lamb meatballs and Saumon fume looks like salmon benedict, which is a bit lighter in flavor. Last but not least, you must try their famous dessert, Belgian waffle with white chocolate pistaccio rosewater is very delicious.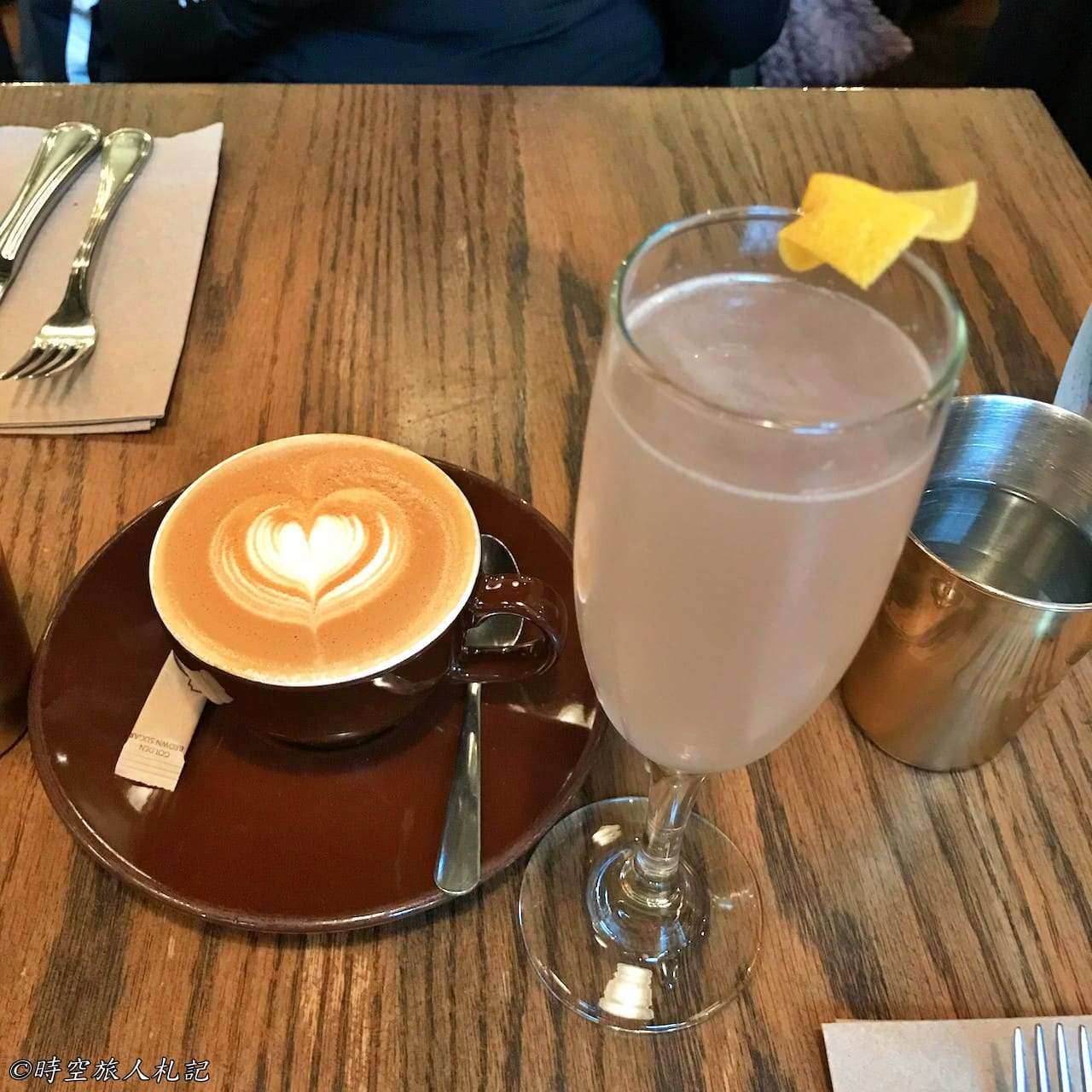 Vancouver Cuisine] Other Cuisines
Rodney's oyster house
Recommendation Index: ⭐️⭐️⭐️⭐️
Price: $$$$
Rodney's oyster house is a seafood restaurant with one location in gastown and one in yaletown, we went there once each.
I ate at yaletown for dinner and ordered Caesar, clam chowder, mussels, and seafood pasta. the Caesar was quite large, the clam chowder was moderate, a good chowder, and the seafood pasta was most impressive, with a lot of dried scallops and a generous portion of fresh ingredients. The food was fresh and tasty.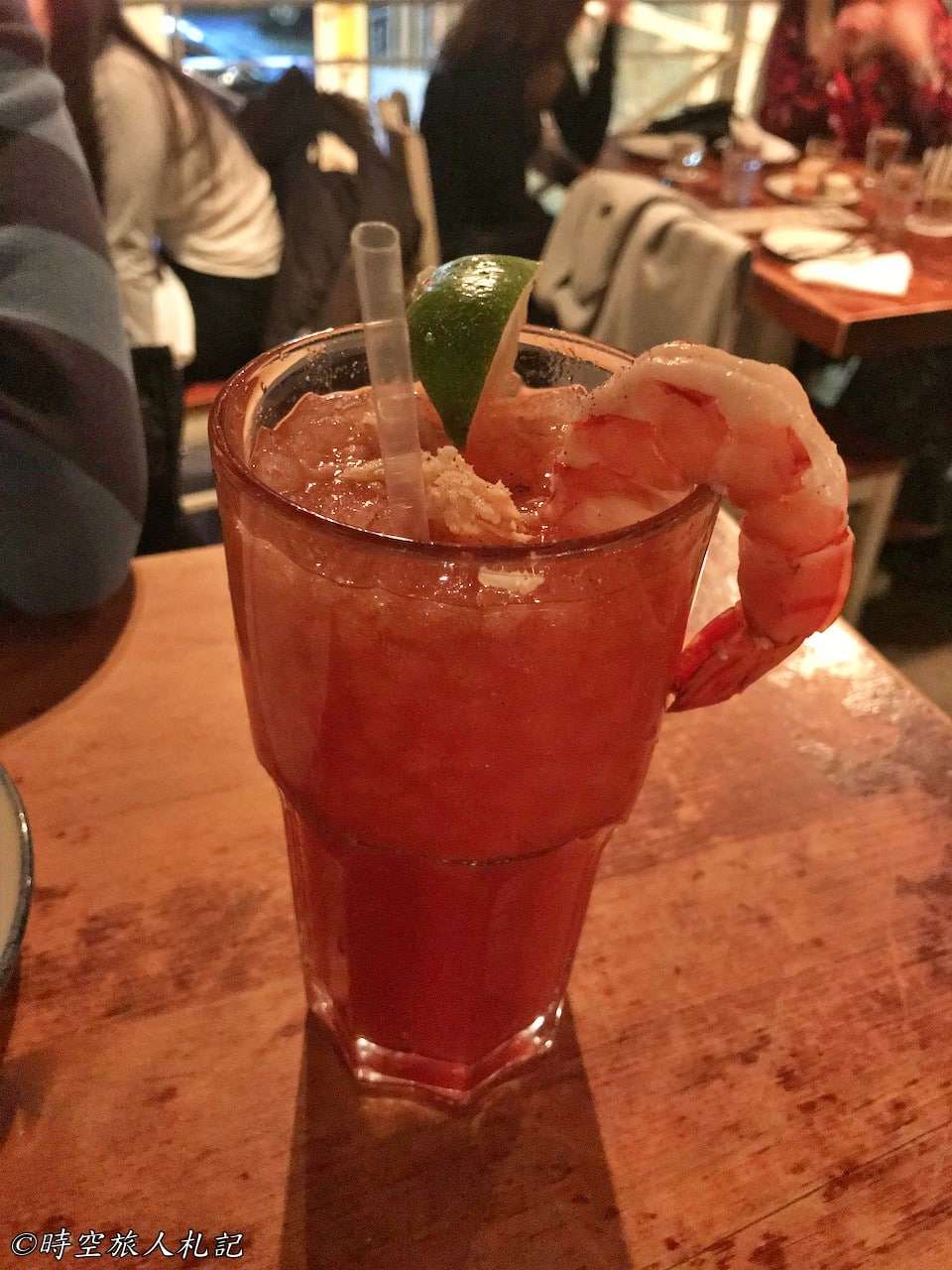 I went to Gastown for the happy hour, mainly for the Oyster happy hour, and the fried oyster and garlic shrimp were also happy hour dishes, which were good. I ordered a bowl of mussels because I was still hungry.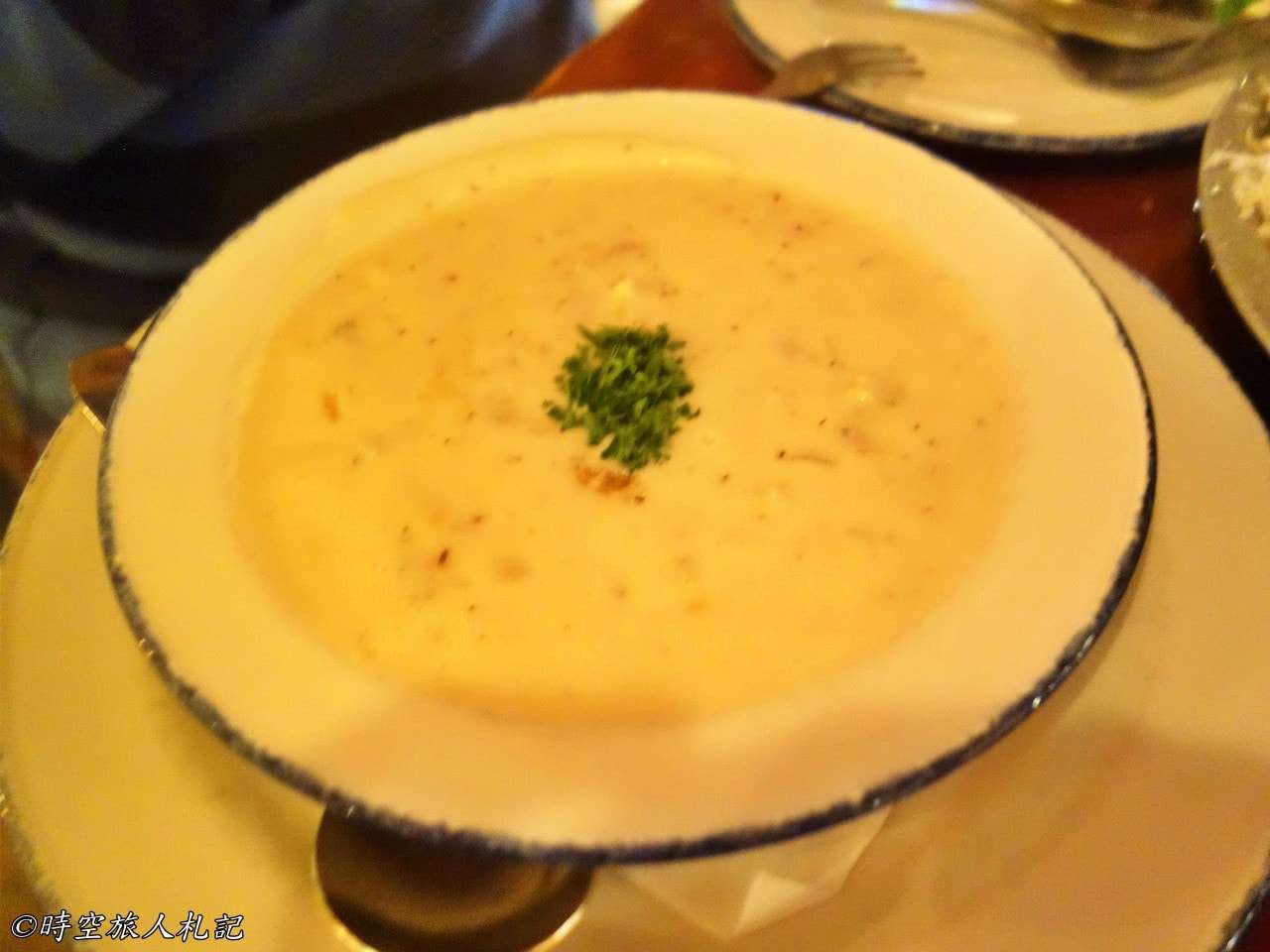 Spring and Autumn Hot Pot
Recommendation Index: ⭐️⭐️⭐️⭐️
Price: $$$$
There are many Chinese restaurants in Vancouver, and Chunqiu Hot Pot is known as the best hot pot in Vancouver, with good quality seafood, so we came here to give it a try. We ordered the Sichuan spicy soup and pork bone, and for the dishes, we ordered the famous four kinds of balls, fatty beef, fish slider, and live shrimp. The soup was excellent and the ingredients were fresh and tasty.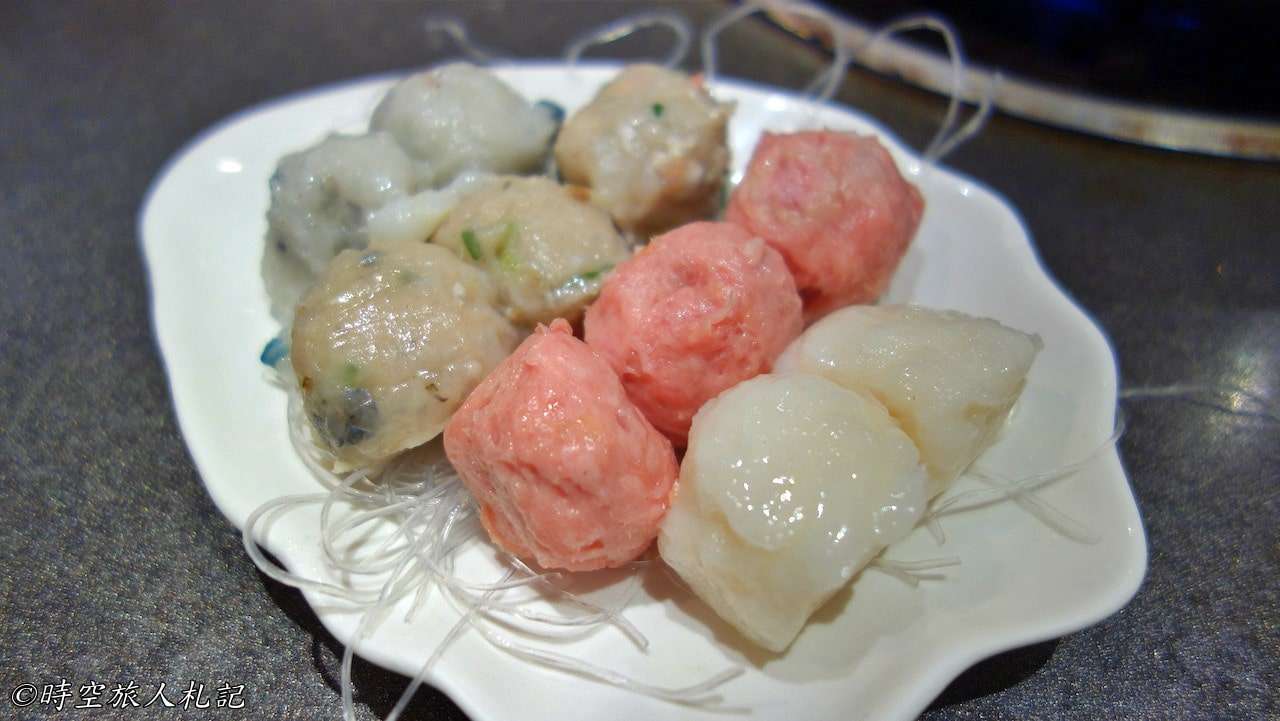 Green leaf brewing co
Recommendation Index: ⭐️⭐️⭐️⭐️
Price: $$
This store is located in Quayside plaza, it is a beer store, here beer tasting, I chose four different beers: Lloyd's lager, Pie hole pale ale, Lolo stout, lamb of god sour stout, the first two are their signature beers, the last two were chosen because I like the stout, the last two were chosen because I like the lager and the lolo stout. The first two were their signature beers, and the last two were chosen because I like stout, and I ended up liking the Lager and the Lolo stout more than the others.
If you don't want to have an empty stomach while drinking beer, you can use the discount from the partner store to buy pizza from Bowen island next door, which is not bad at all.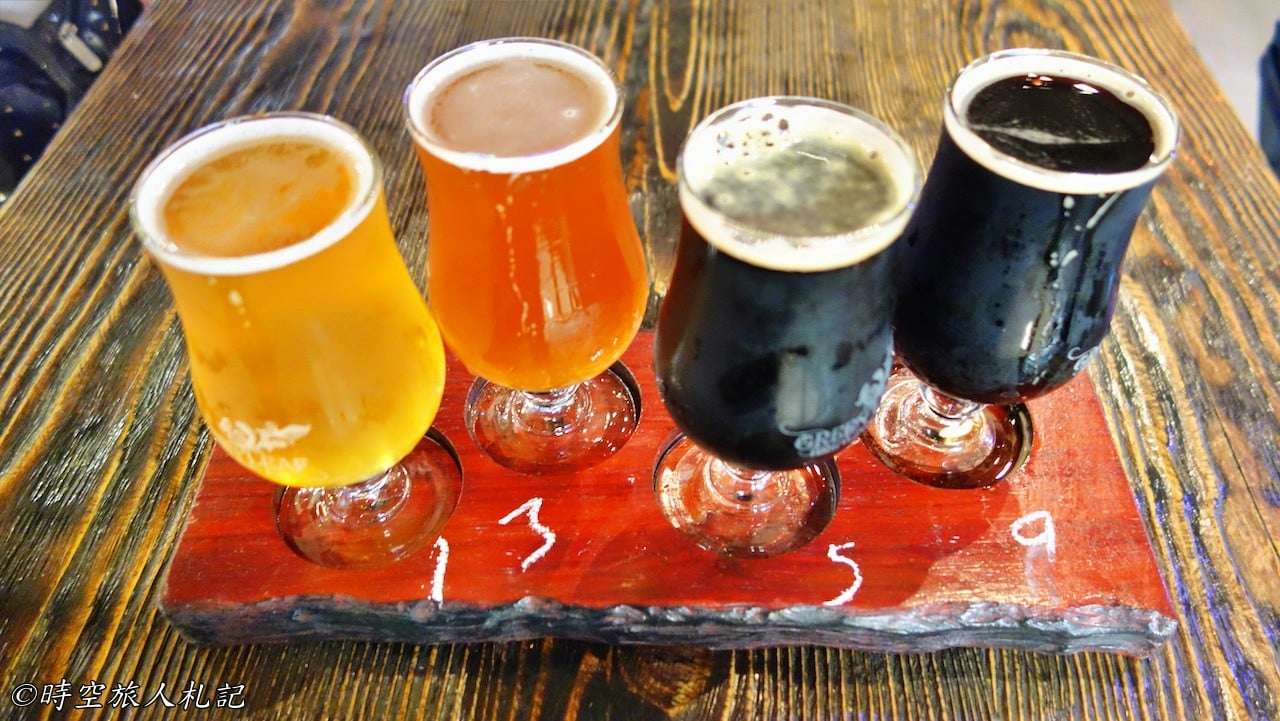 Granville island market
Oyama Sausage
Recommendation Index: ⭐️⭐️⭐️⭐️⭐️
Price: $
I've been introduced to you before.granville islandThere are so many snacks you can eat in the market, so I'll talk about my favorites here. My favorite is the butcher shop Oyama sausage, which has all kinds of salami, and offers tastings on site so that you can take your time to choose, and the staff is also very good at making recommendations based on the flavors that you like to try. The first time I went there, I saw elk and bison salami and thought they were very special, so I tried them both and found that the bison salami was really good. I bought 100 grams of bison salami and house prosciutto and went back to the hotel to enjoy them.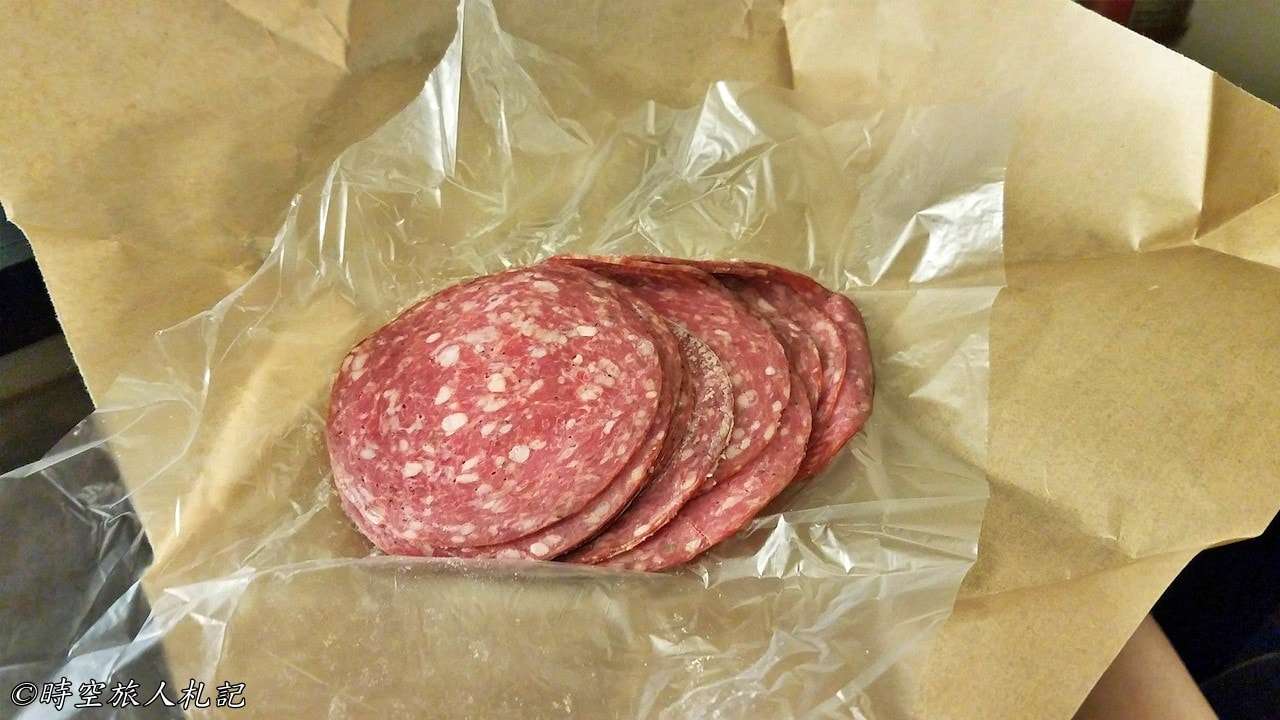 Celine's fish and chips
Recommendation Index: ⭐️⭐️⭐️⭐️
Price: $$
Besides, the fish and chips store here is also very popular. I had cod and chips from Celine's fish and chips for dinner one day, and you can buy London fog (Earl Grey) to go with it from the tea store next door.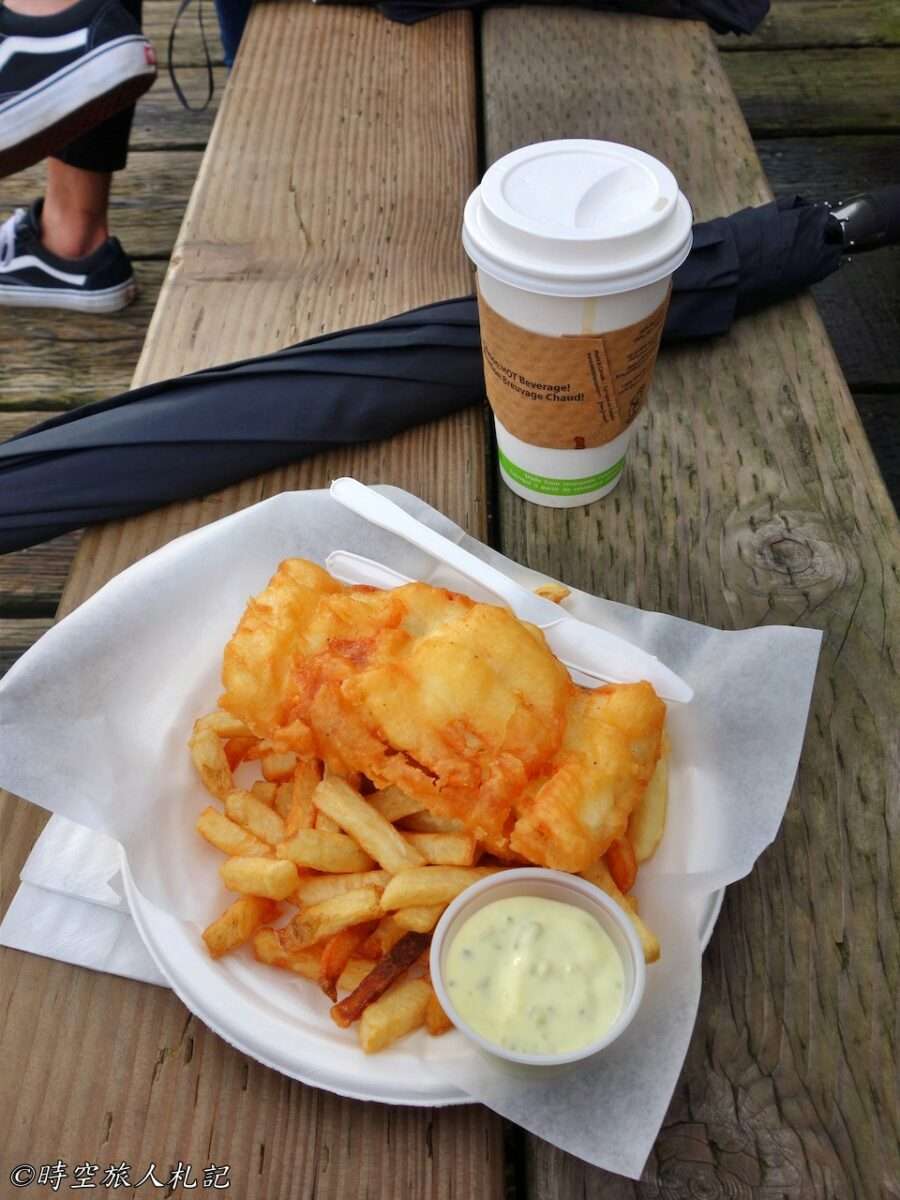 Nando's
Recommendation Index: ⭐️⭐️⭐️⭐️
Price: $
This is actually a chain of rotisserie chicken restaurant, which I like very much, and it is relatively rare in North America, so I was very excited to see it in Vancouver and had lunch here.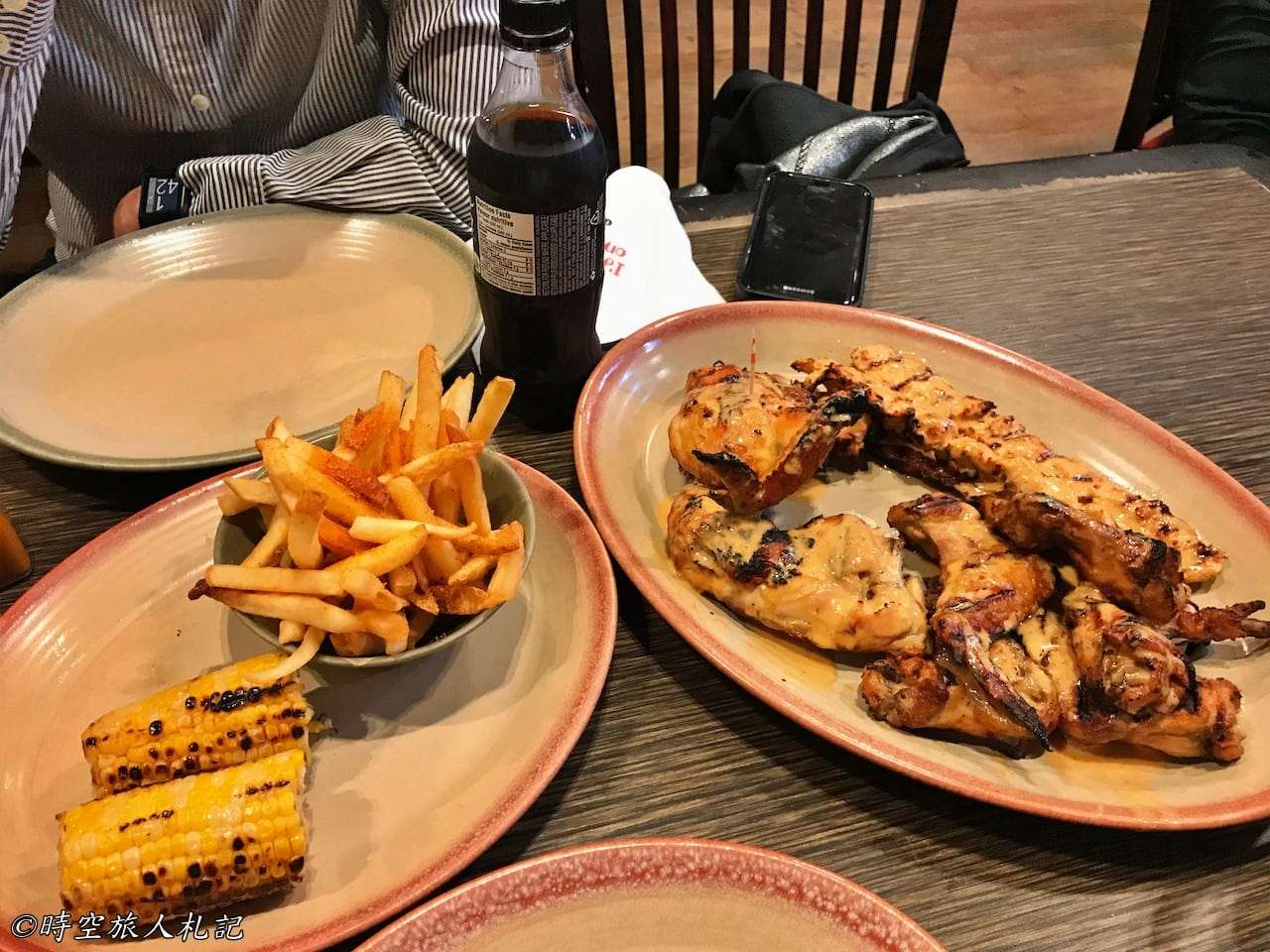 Further reading
Thank you for visiting our website.

All the content on this site is original and shared with the purpose of providing valuable information. We sustain the operation of this site through a small amount of advertising and sponsored links. If you click on links to third-party merchants on our site and make purchases, we may receive a portion of the sales as a commission. If you click on links to third-party merchants on our site and make purchases, we may receive a portion of the sales as a commission.

Find more posts on a map Here.

My recommended resources for hotel bookings.

My recommended resources for activity bookings.
Buy me a coffee and support my contents!
If you are interested in quoting this article or using any part of its content and images on your website or publication, please contact us via email to request permission.