3 days trip at Orange County beaches
On a hot summer day in July, we arrived at Orange County, California. This time, we stayed 3 days at the beaches, visiting Crsytal Cove State Park and Huntington beach to take some time to truly relax and bask in the Southern California sunshine. Orange County, located to the south of Los Angeles, has been a frequent destination for us over the years. However, our previous visits were primarily centered around Disneyland. This time, we finally had the opportunity to explore the renowned array of beaches in the area.
Our travel plan is wonderfully uncomplicated. Crystal Cove State Park was our central base, (p.s., any beachfront accommodation in this vicinity promises a delightful experience). For anyone keen on exploring the beaches of Orange County, you can effortlessly do so by strolling or biking along the coastal trails. To the north, the Huntington Beach bike trail seamlessly links to Huntington Beach, Dog Beach, Bolsa Chica State Beach, and more. Heading south, Crystal Cove State Park connects you to Newport Beach and Laguna Beach. Following the scenic Crystal Cove Trail, you can visit the picturesque destinations of Crystal Cove, Moro Beach, and Laguna Beach.
Huntington Beach
We arrived at Huntington Beach early in the morning. On this particular day, the beach had a somewhat overcast sky due to the Southern California heatwave and lingering sea fog. Nevertheless, the beachfront offered pleasant temperatures. Iconic rows of Southern California palm trees stood proudly by the shoreline.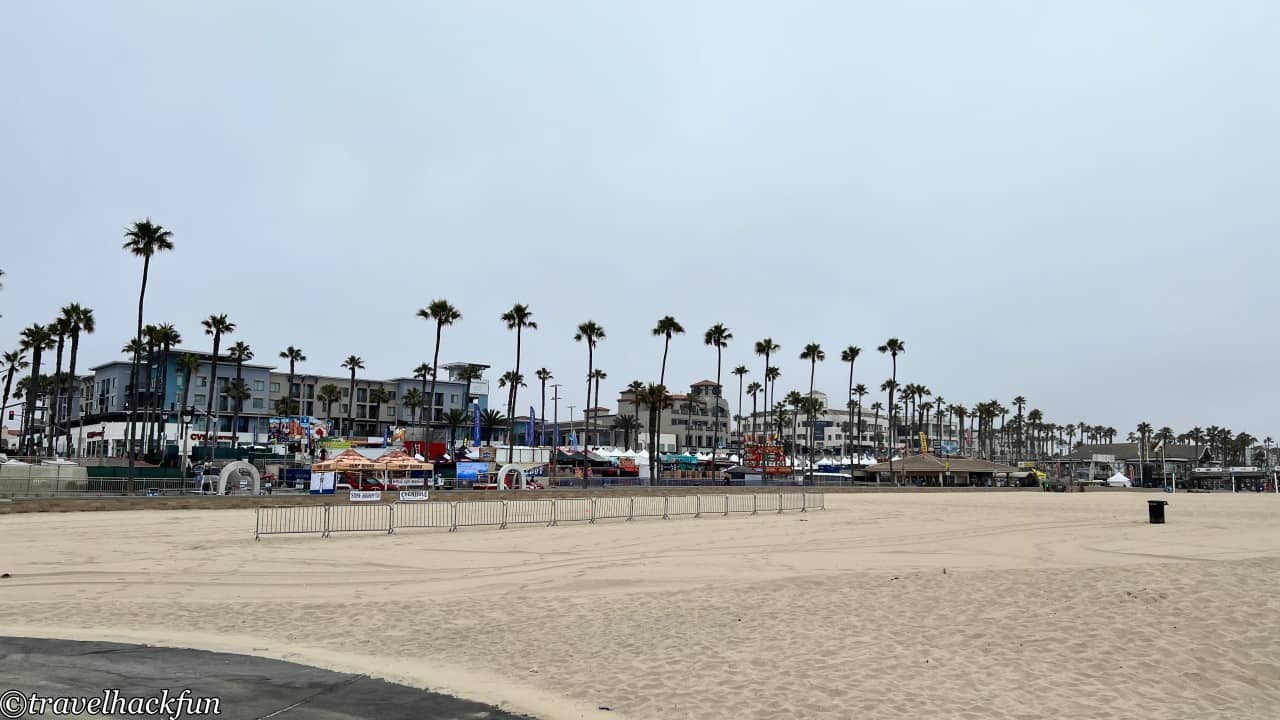 We jogged along the bike trail, passing by several beaches, including Bolsa Chica, Dog beach, etc. My personal favorite is Bolsa Chica State Beach, as it exudes a more tranquil beachfront atmosphere. Interestingly, Bolsa Chica is also a wetland conservation area, making it a great spot for birdwatching. Along the way, you'll come across the Bolsa Chica Visitor Center, which is a perfect opportunity to acquire some knowledge about the area.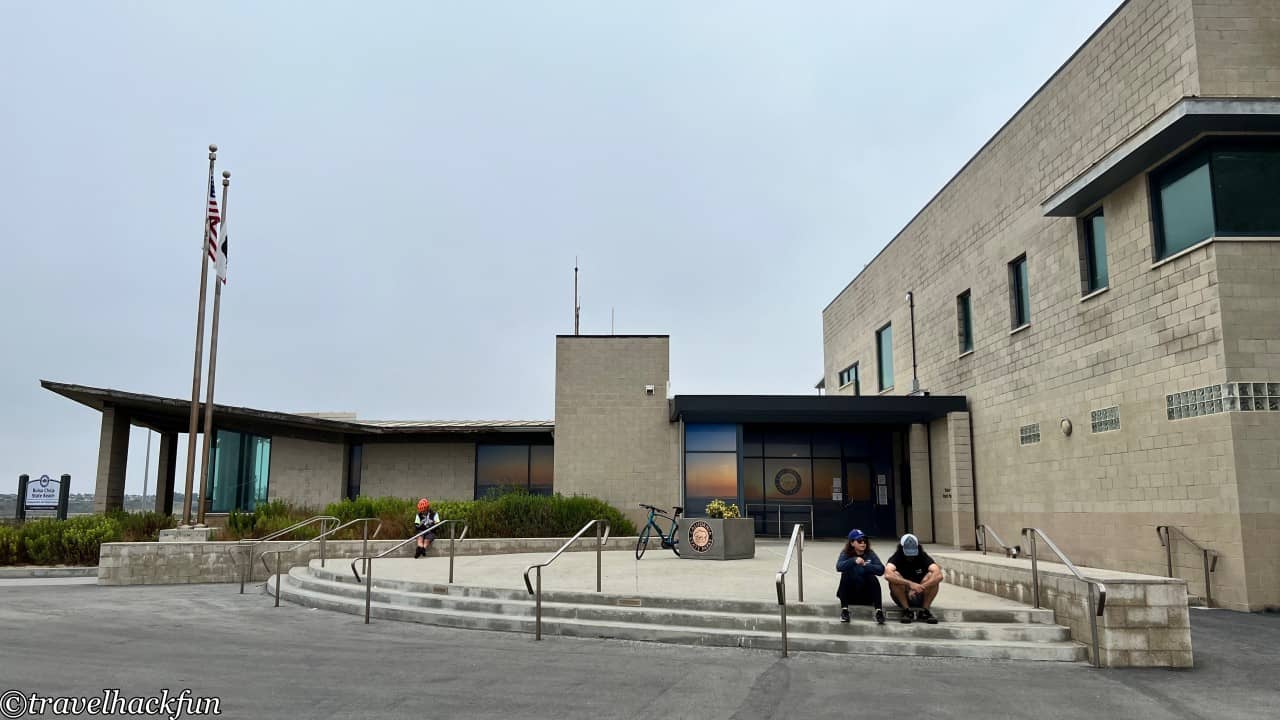 Huntington beach is known as the city of surfing, since the early 1900's, it has attracted numerous surfers, and it is also the place where many world famous surfing competitions are held. I've always wanted to learn surfing in a place like this. The beach is very clean, the atmosphere is comfortable and relaxing with many nice small shops and restaurants.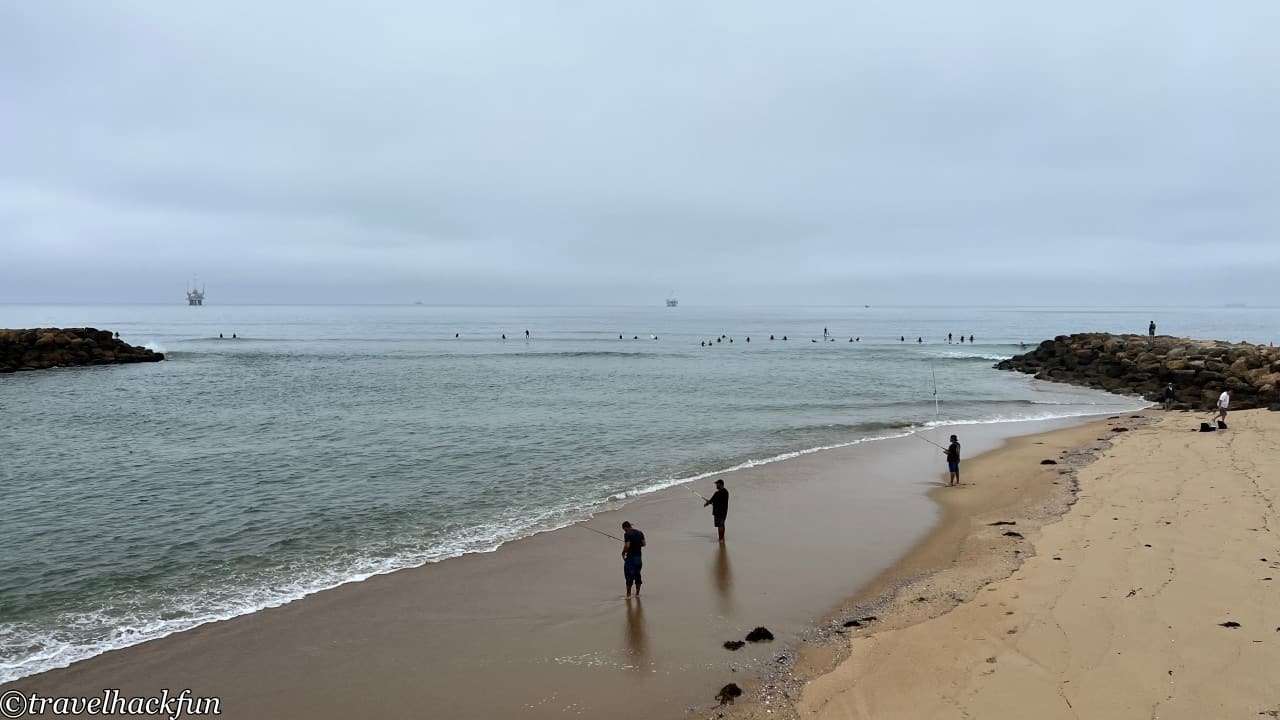 Surfing lessons near Huntington Beach

Find a stay at Huntington Beach:

Crystal Cove State Park
Crystal Cove State Park stretches across Newport Beach and Laguna Beach and holds the historical legacy of a Japanese-American farming community. Beyond the crowded beachfront, the park actually encompasses inland Moro Canyon. With its 2,400 acres of backcountry trails and four camping areas, Crystal Cove is also a great destination for hikers.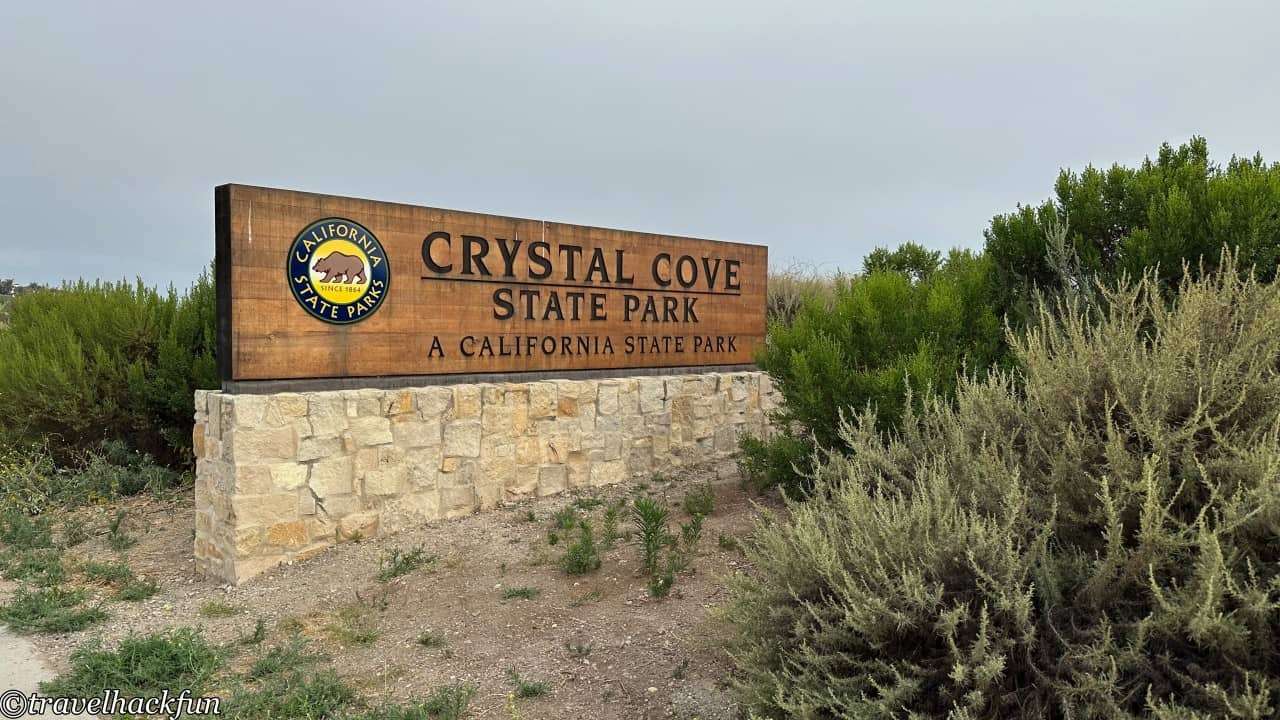 Parking
Parking within the park is limited. Most visitors choose to park at the Los Trancos Parking Lot. From this lot, it's about a 10-minute walk to the beach. If you prefer not to walk, there's also a shuttle available. It's worth noting that during peak season and holidays, this parking lot can fill up quickly if you arrive later in the day.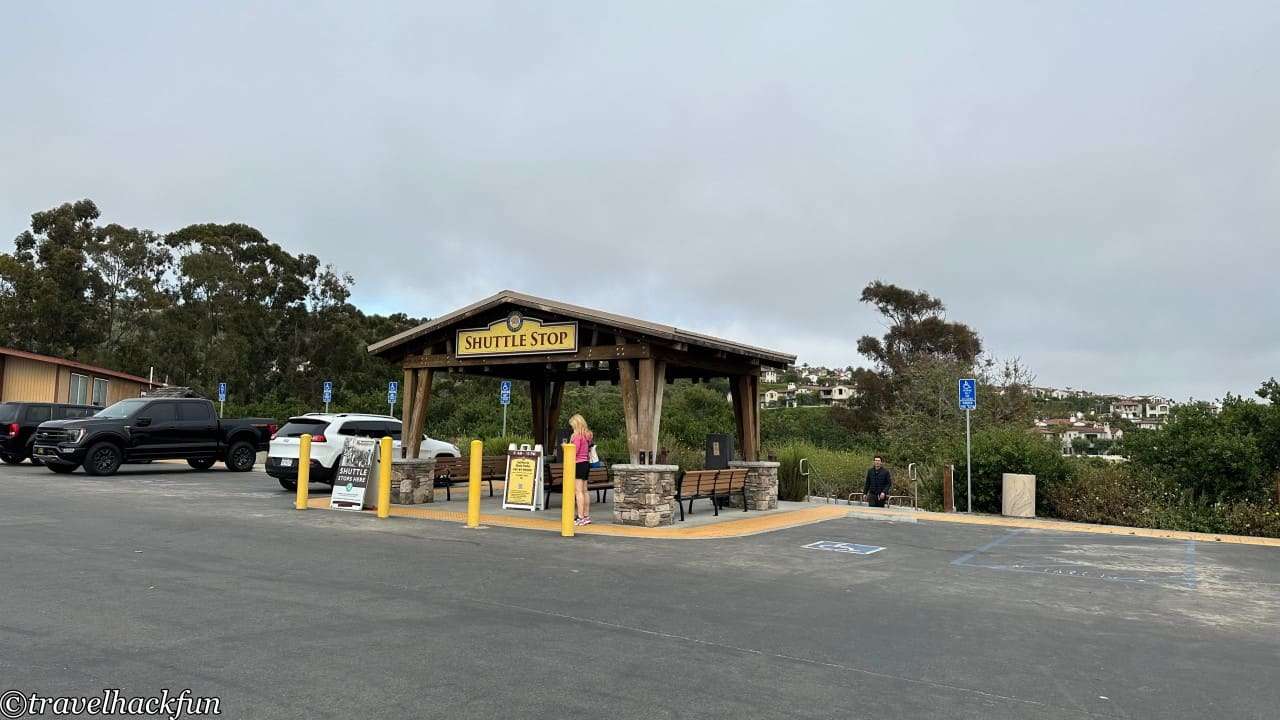 Must-see | Historic District
As you descend the stairs towards the beach, you enter the historic district of Crystal Cove. Here, you'll encounter colorful cottages. This village was originally established by Japanese-American farmers who arrived here in 1927. Today, it serves as both a tourist attraction and accommodation. Some of these cottages have been transformed into visitor center, restaurants, and shops. Others have been restored in recent years to become 35 cozy beachfront cabins.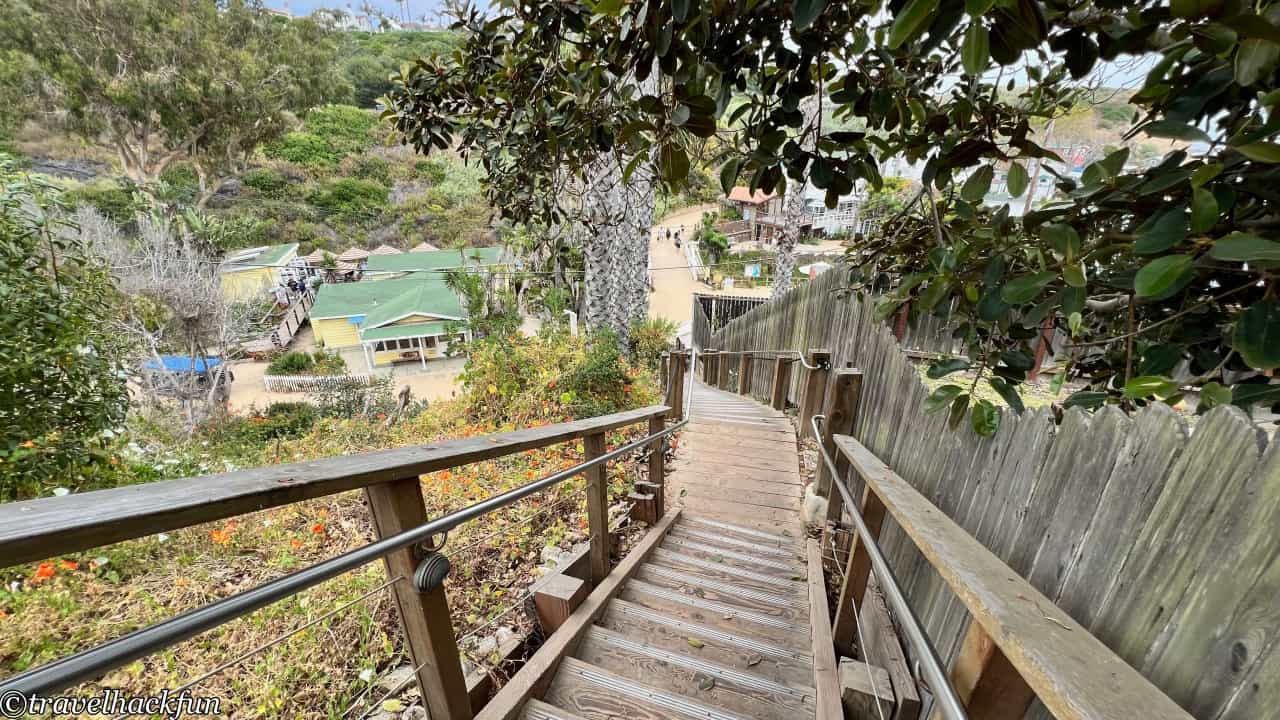 The static exhibits inside the visitor center narrate the history. During the intense period of World War II from 1942 to 1946, approximately 120,000 Japanese Americans living in the United States were forcibly removed from their homes and made to live in government-run internment camps. Japanese Americans residing in this area were also among them, losing the homes they had worked so hard to build. They were either first-generation or second-generation immigrants from Japan who had never returned to live here after that time. However, the names of the residents who lived here during that period are now marked on the map, preserving their memory.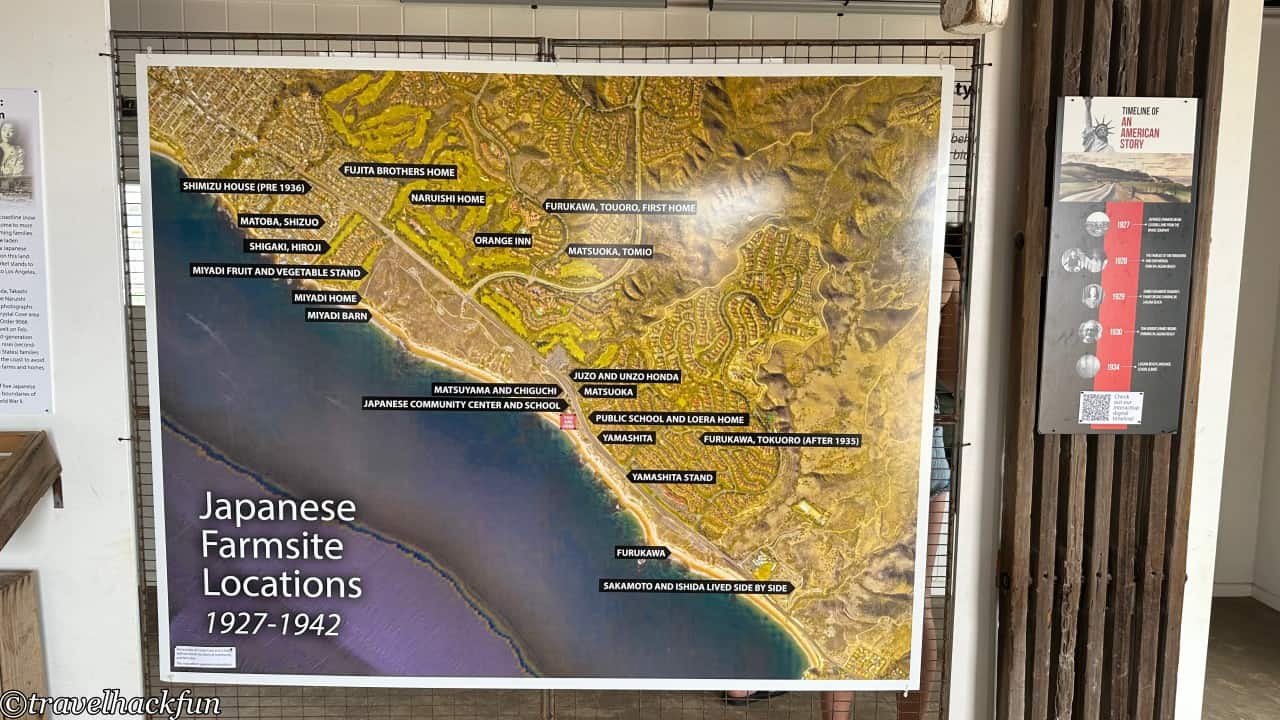 Apart from its weighty history, the cottages here offer immediate access to the beautiful shores of Crystal Cove. This place is perfect for water activities. On weekend afternoons, it quickly becomes crowded. However, with a bit of walking, you can always find a nice spot. The fine sand is incredibly comfortable to walk on, and the beach is so stunning that we decided to abandon our initial plans to visit other places and spent a leisurely afternoon right here on this beach.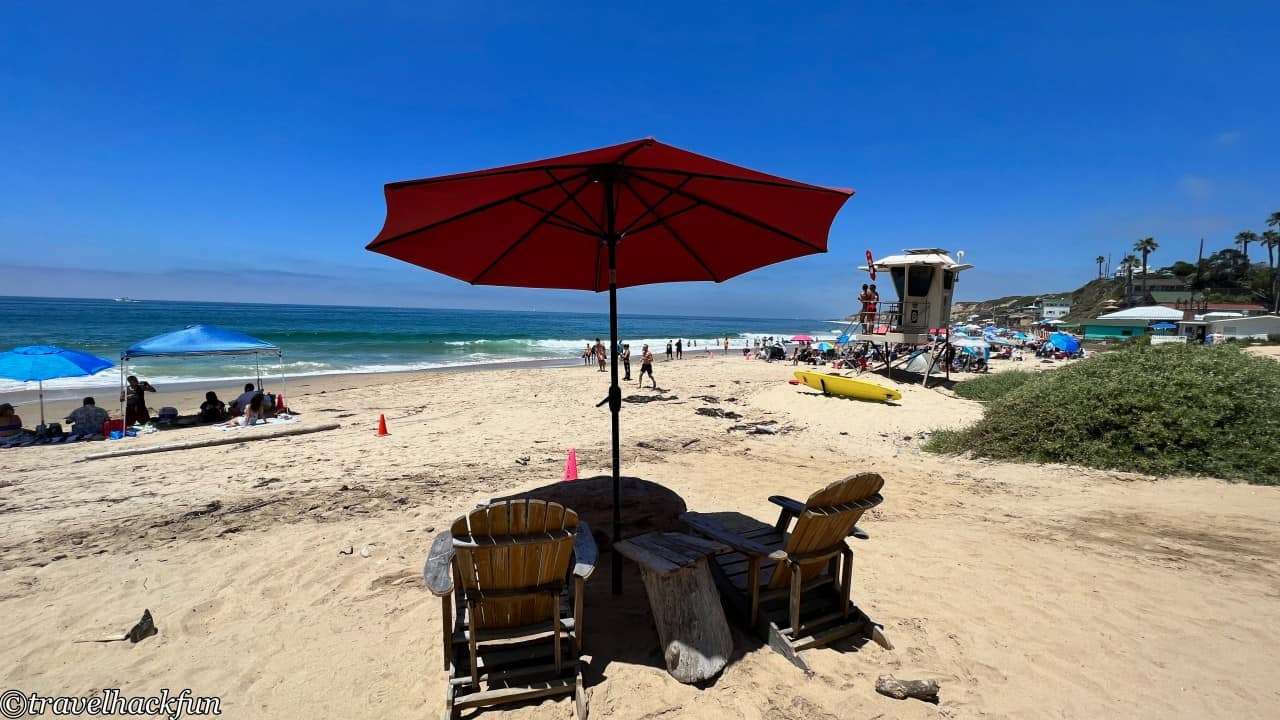 Must Do | Bluff Top Trail
The Bluff Top Trail is a fantastic trail that runs above the Crystal Cove coastline, and I highly recommend taking this trail. In July, you can still find beautiful wildflowers along the trail. There are several side paths along the way that lead to viewpoints, allowing us to enjoy panoramic ocean views. The trail has three parking areas, including the largest one at Los Trancos Parking Lot as well as Pelican Point and Reef Point parking lots. After crossing the road, you can easily connect to the Bluff Top Trail from any of these parking areas.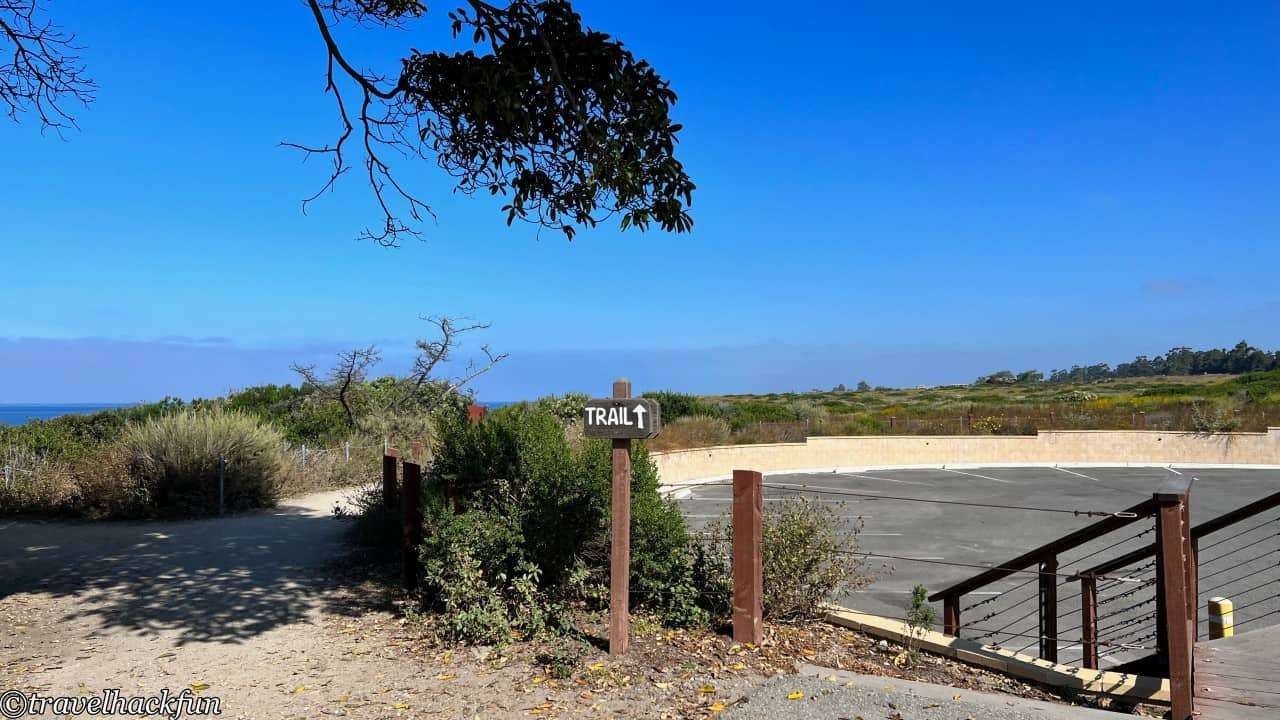 Pelican point
Pelican Point is located at the northern end of the trail, and it offers some truly spectacular ocean views. You can also descend to the beach from this point, although parking near this entrance is limited.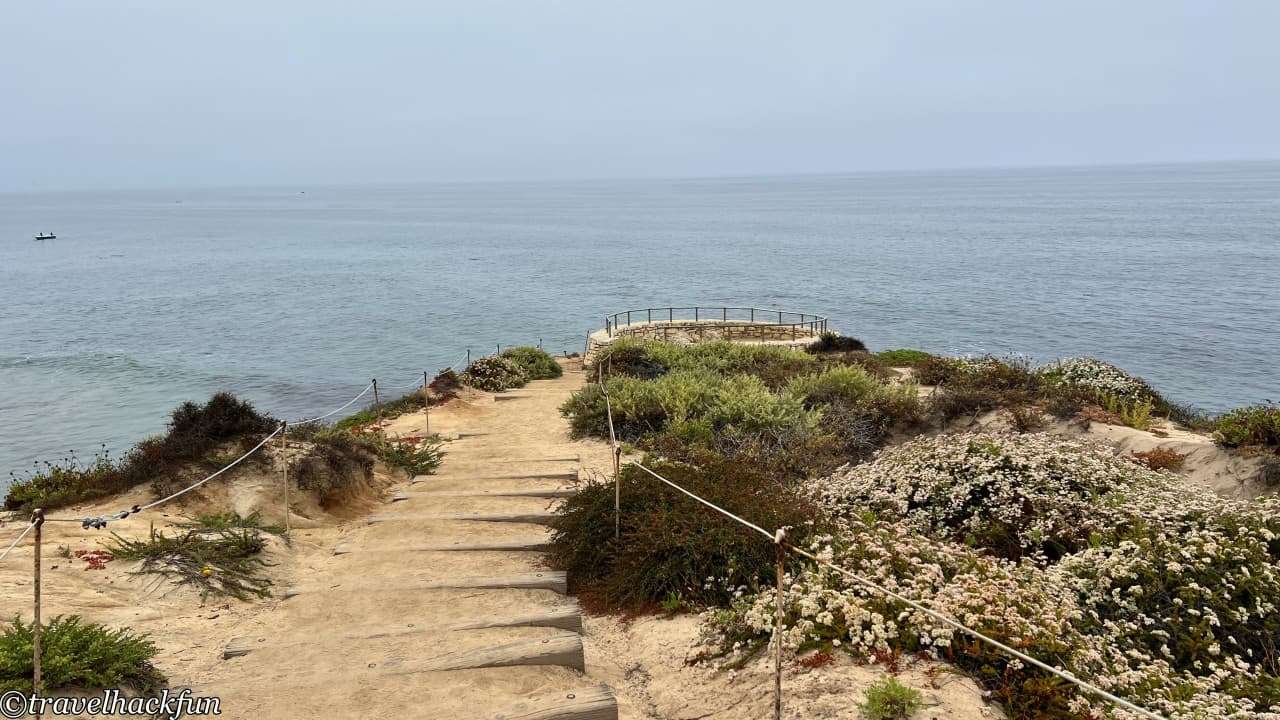 Reef Point | Moro Beach
Reef Point, situated at the southern end, also provides stunning ocean views. Following the Crystal Cove Moro Cove Trail down to the beach, you'll reach the southernmost beach access point in Crystal Cove which leads to Moro Beach.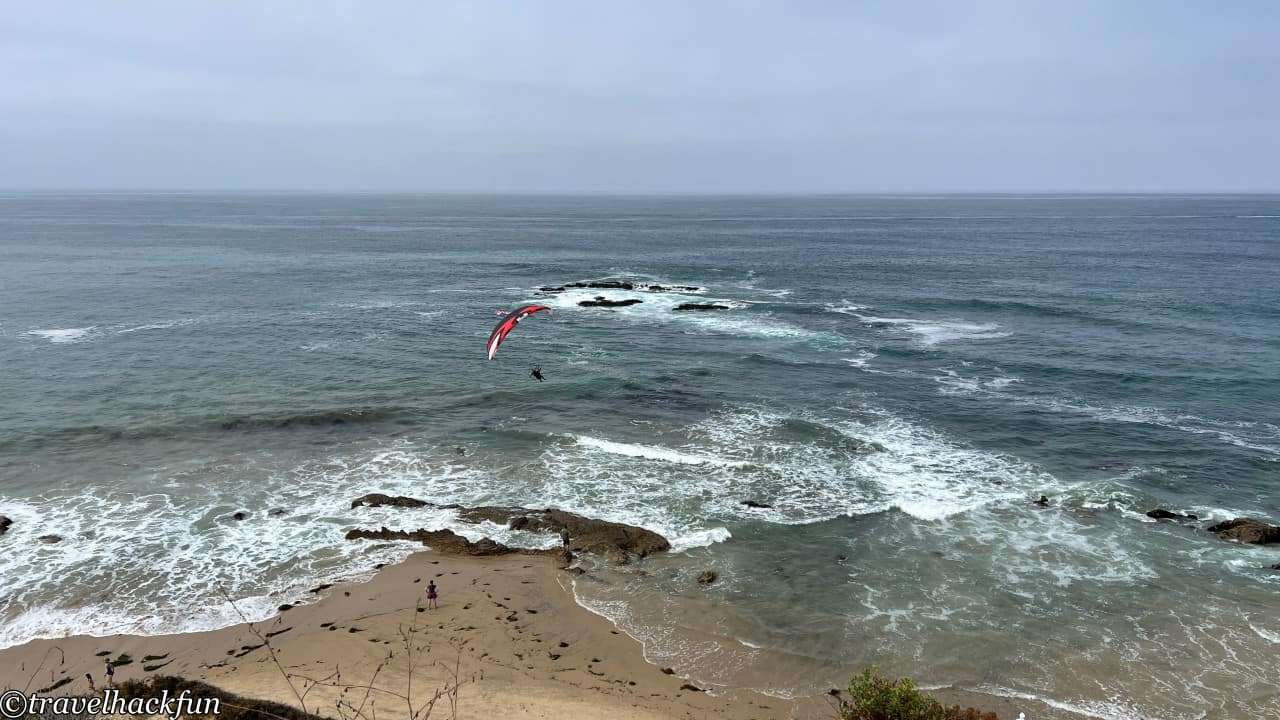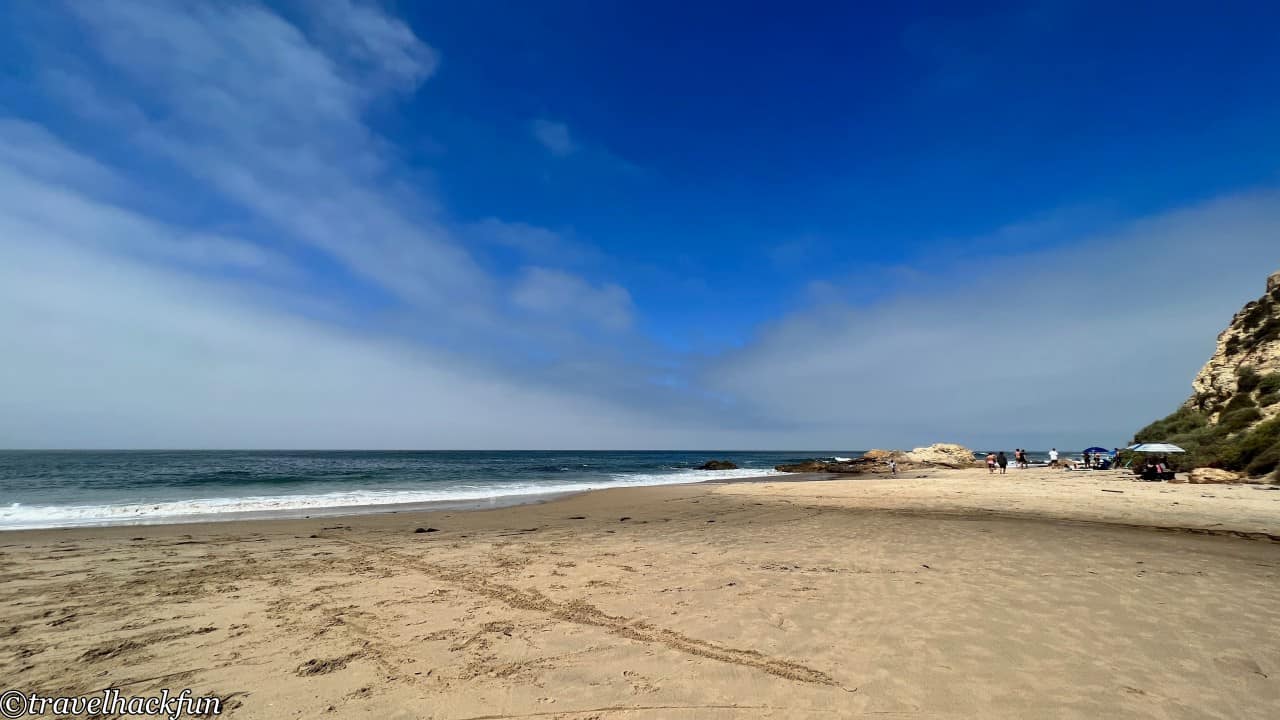 Crystal Cove Shake Shack
In the middle of the trail, you'll come across Shake Shack, an adorable little eatery and perhaps the most popular restaurant in Crystal Cove. We opted to take our food to the beach. Their menu includes the classic Shake Shack items like beef burgers, hot dogs, fries, and shakes, and they also offer grilled fish and fried fish sandwiches.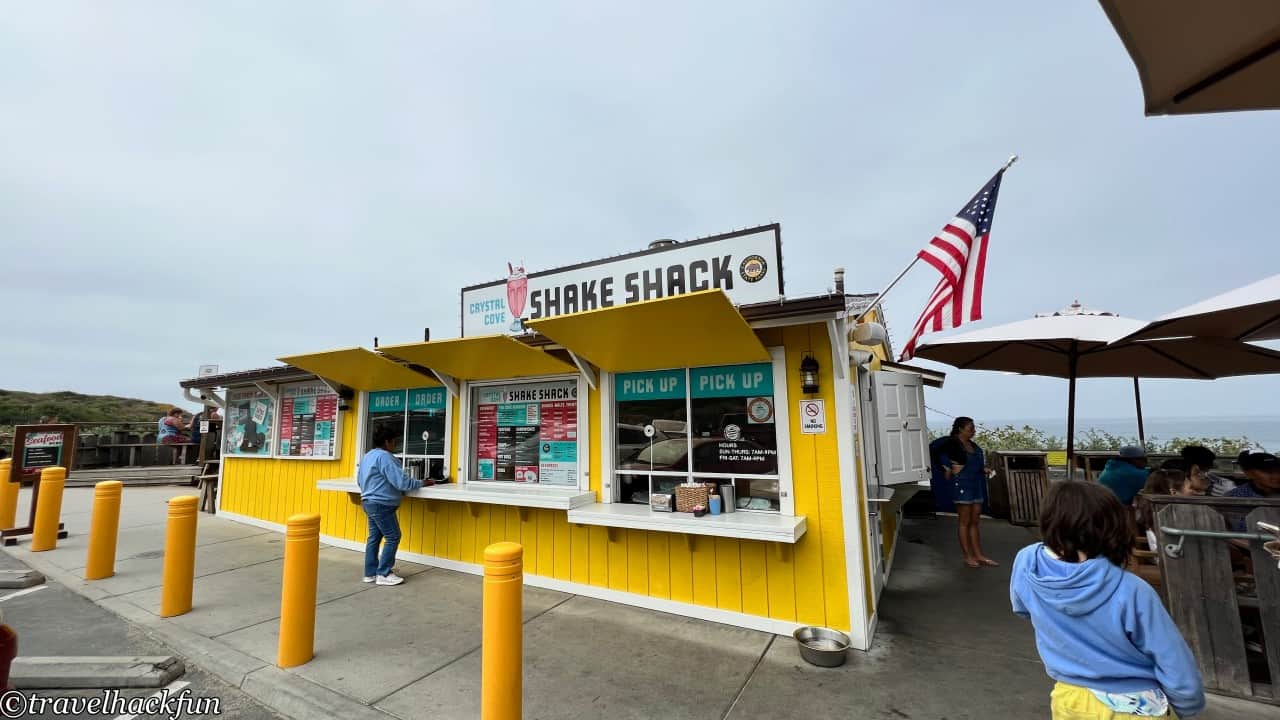 Accomodation | Moro Campground
Comfort: ⭐️⭐️⭐️⭐️⭐️
Space: ⭐️⭐️⭐️⭐️⭐️
Cleanliness: ⭐️⭐️⭐️⭐️⭐️
Convenience: ⭐️⭐️⭐️
Overall: ⭐️⭐️⭐️⭐️
Crystal Cove features several campgrounds. This time, we secured a spot at Moro Campground. While it's a bit of a distance from the beach, it's positioned up in the hills right by the coast, so we get to enjoy ocean views right from the campground. The campsite is quite spacious. Most of the sites we saw were occupied by two or three families together. The campground is well-maintained and provide shower facilities. You can also head to the day-use viewpoints to enjoy the ocean vistas.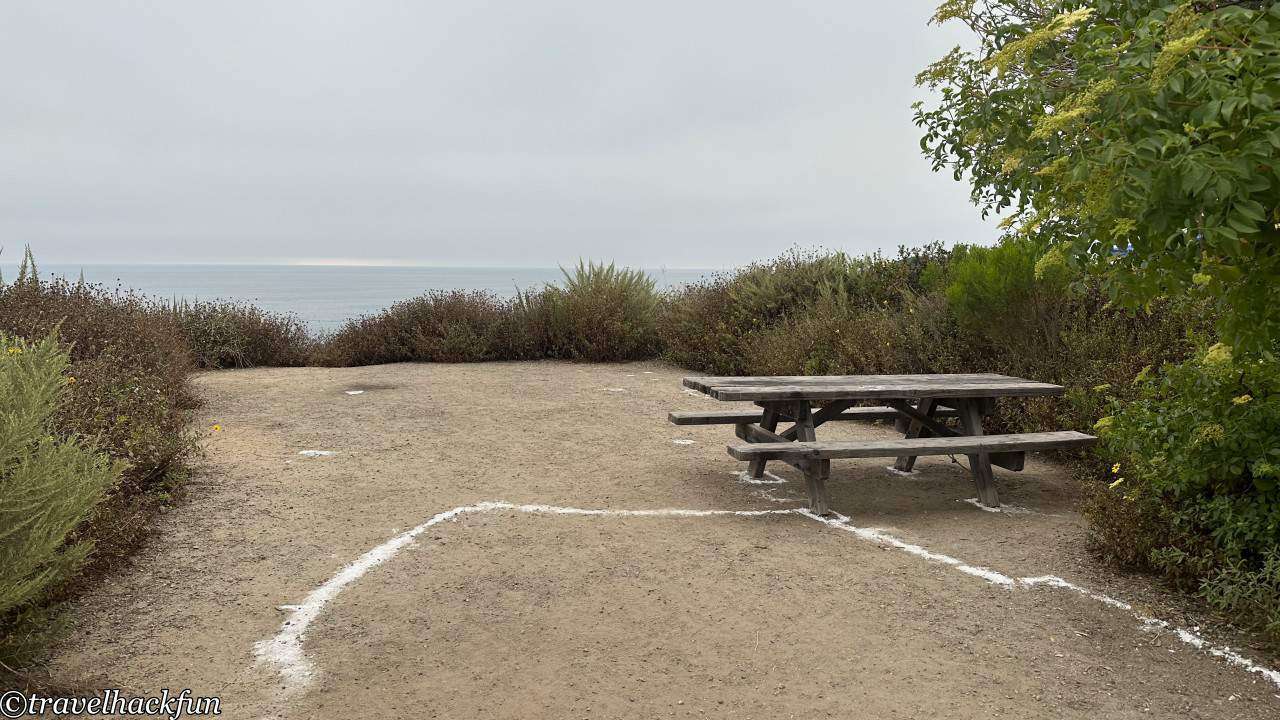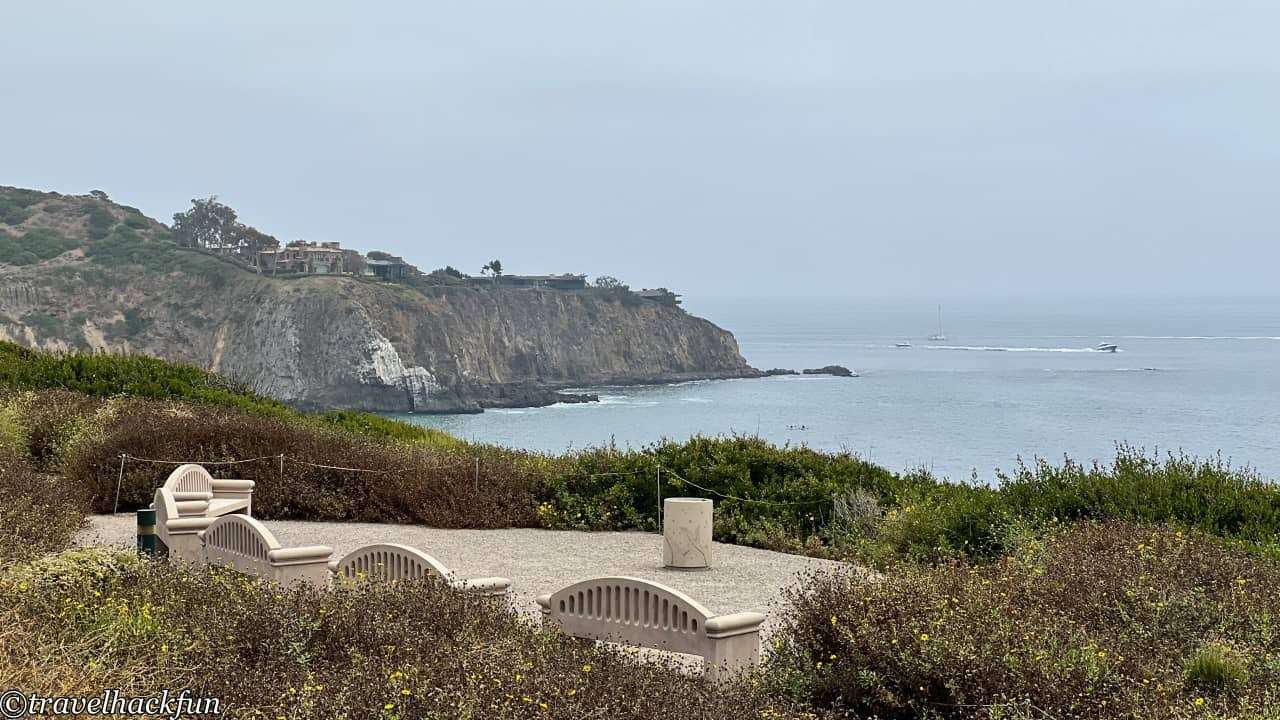 Accommodation | Crystal Cove Beach Cottages
Rating: ⭐️⭐️⭐️⭐️⭐️
Price: $$ ~ $$$
Crystal Cove's historic district offers over a dozen beachfront cottages for rent. The prices are based on the max number of occupants. These cottages has incredible ocean views.
Outside the check-in office, you can catch a glimpse of the sea, and the interiors are equally charming.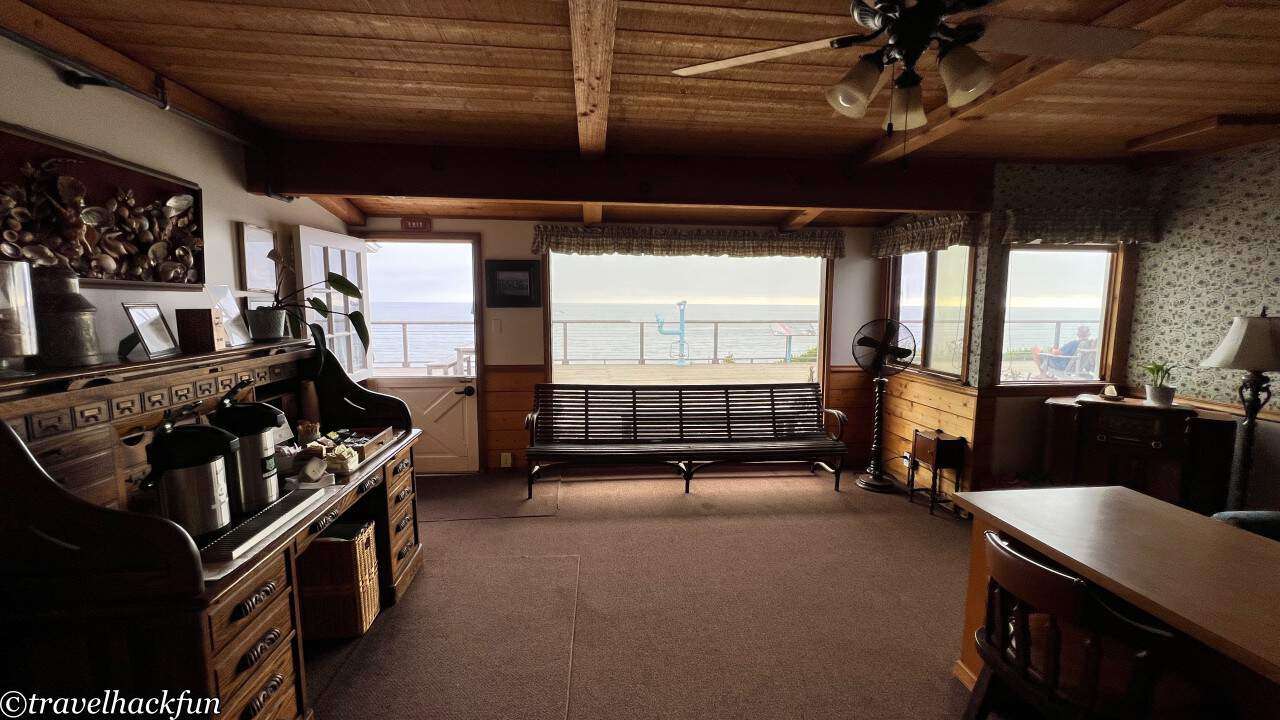 For our stay this time, we booked a dorm-style room with shared showers. The accommodations were reasonably clean, though the room itself was quite basic as expected. The cottage parking is also at Los Trancos Parking Lot. This means it was a bit far and somewhat inconvenient. Our bikes are handy as we found ourselves riding to the car several times to retrieve things.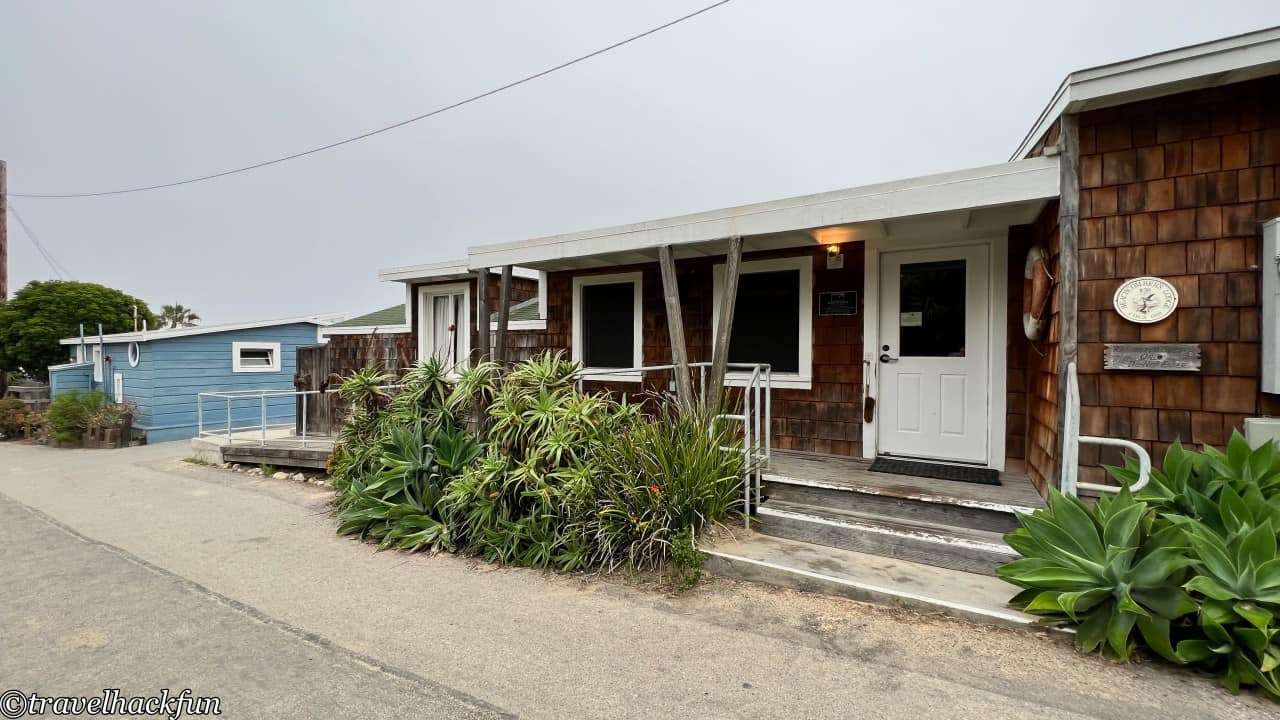 The main reason we stayed here was the ocean view. The shared area has a large glass window with a direct view of the ocean, and there is also outdoor seating outside. We spent two mornings sitting here watching the ocean, reading, and making coffee on our own camp stove, which was a very cozy experience. It was the 4th of July and there were celebrations on both the north and south beaches, and we were able to see the fireworks from the outdoor balcony.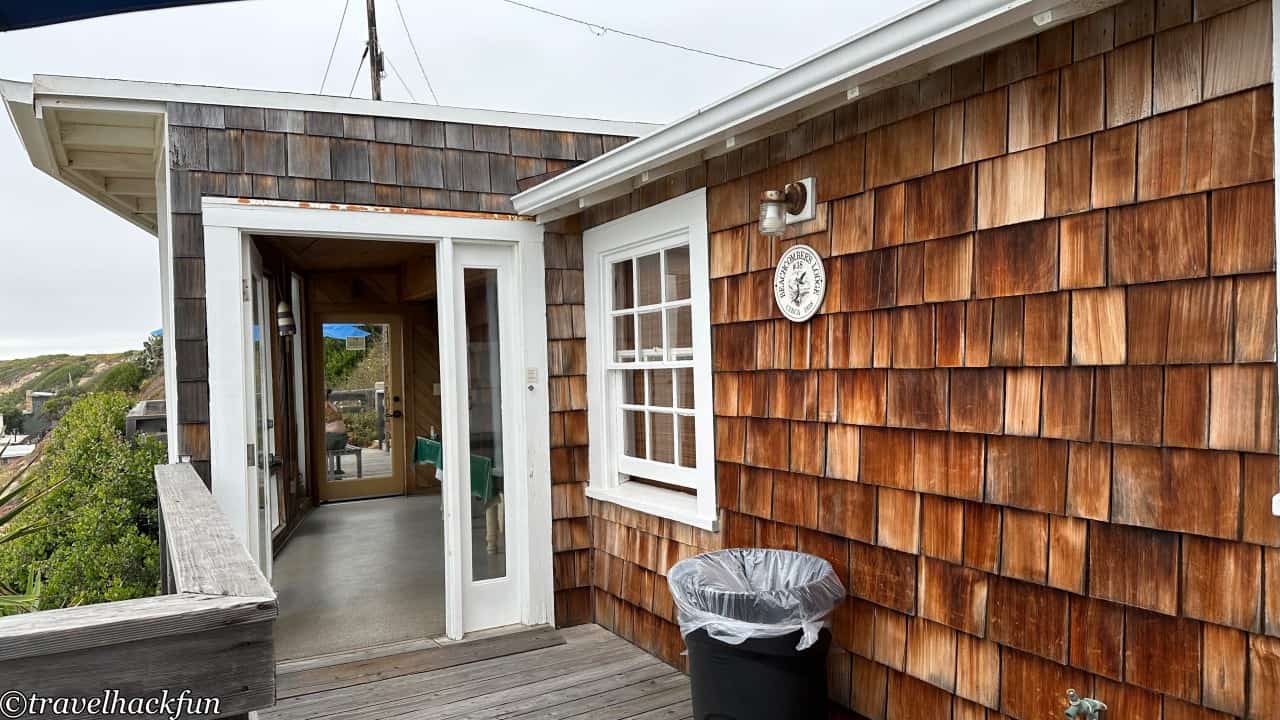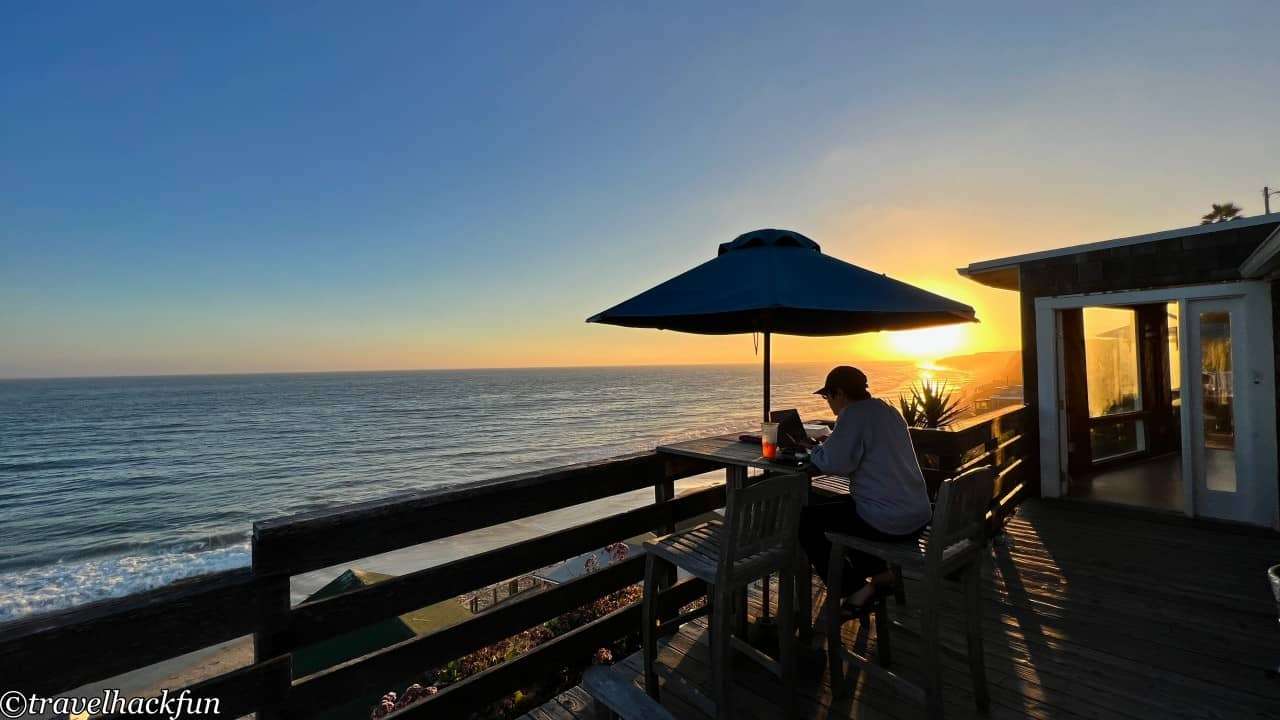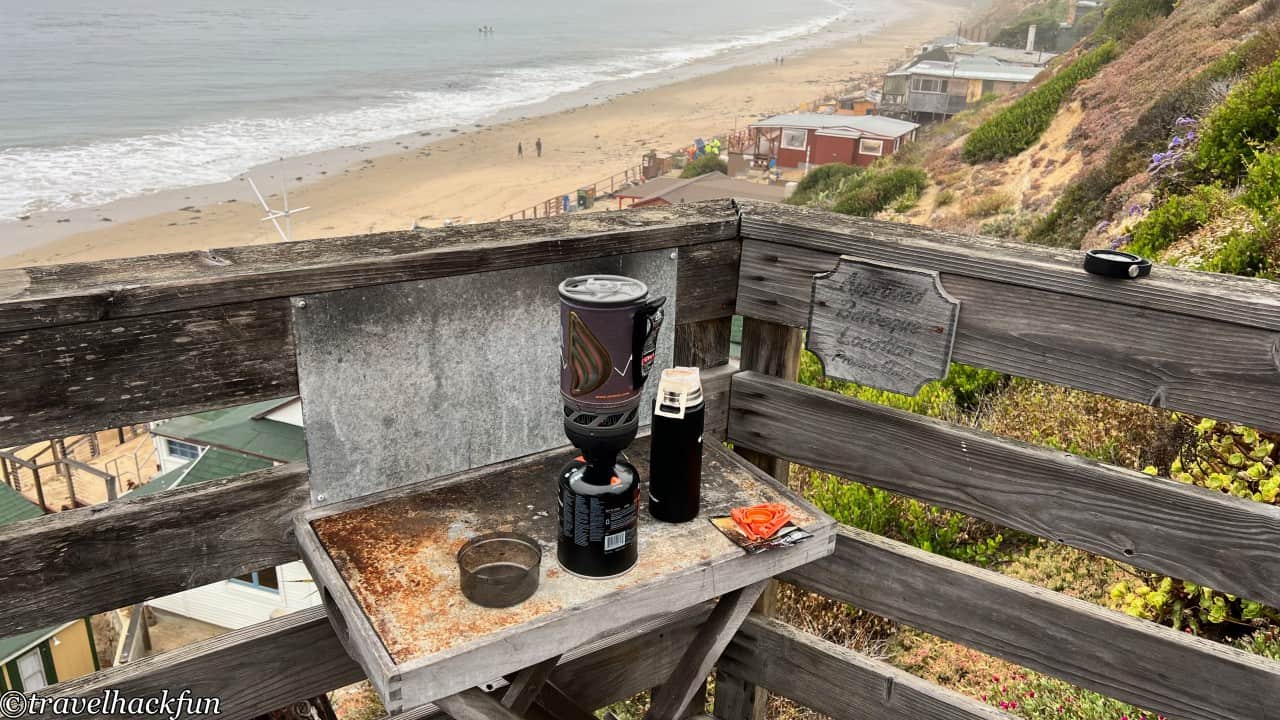 Recommended Accommodation Locations
If you're not staying within Crystal Cove State Park, I highly recommend looking for accommodation in the nearby Laguna Beach. It offers more convenient access to Crystal Cove, and there are numerous fantastic beachfront hotel options available.
Find a stay in Laguna beach:

Further reading
Thank you for visiting our website.

All the content on this site is original and shared with the purpose of providing valuable information. We sustain the operation of this site through a small amount of advertising and sponsored links. If you click on links to third-party merchants on our site and make purchases, we may receive a portion of the sales as a commission. If you click on links to third-party merchants on our site and make purchases, we may receive a portion of the sales as a commission.

Find more posts on a map Here.

My recommended resources for hotel bookings.

My recommended resources for activity bookings.
Buy me a coffee and support my contents!
If you are interested in quoting this article or using any part of its content and images on your website or publication, please contact us via email to request permission.