Busan Cuisine | Wabang Cod Fish Soup
Rating: ⭐️⭐️⭐️⭐️
Price: $$
Busan is a city by the sea, so seafood is a must in Busan cuisine. Wafang Cod Fish Soup is located near Haeundae, and there is no other menu but cod fish soup. The whole meal is just cod soup with rice and small dishes. It was 11,000 won for one person. I went there around 2-3pm, but the whole restaurant was full. The codfish soup was very fresh, and the flavor of the sea.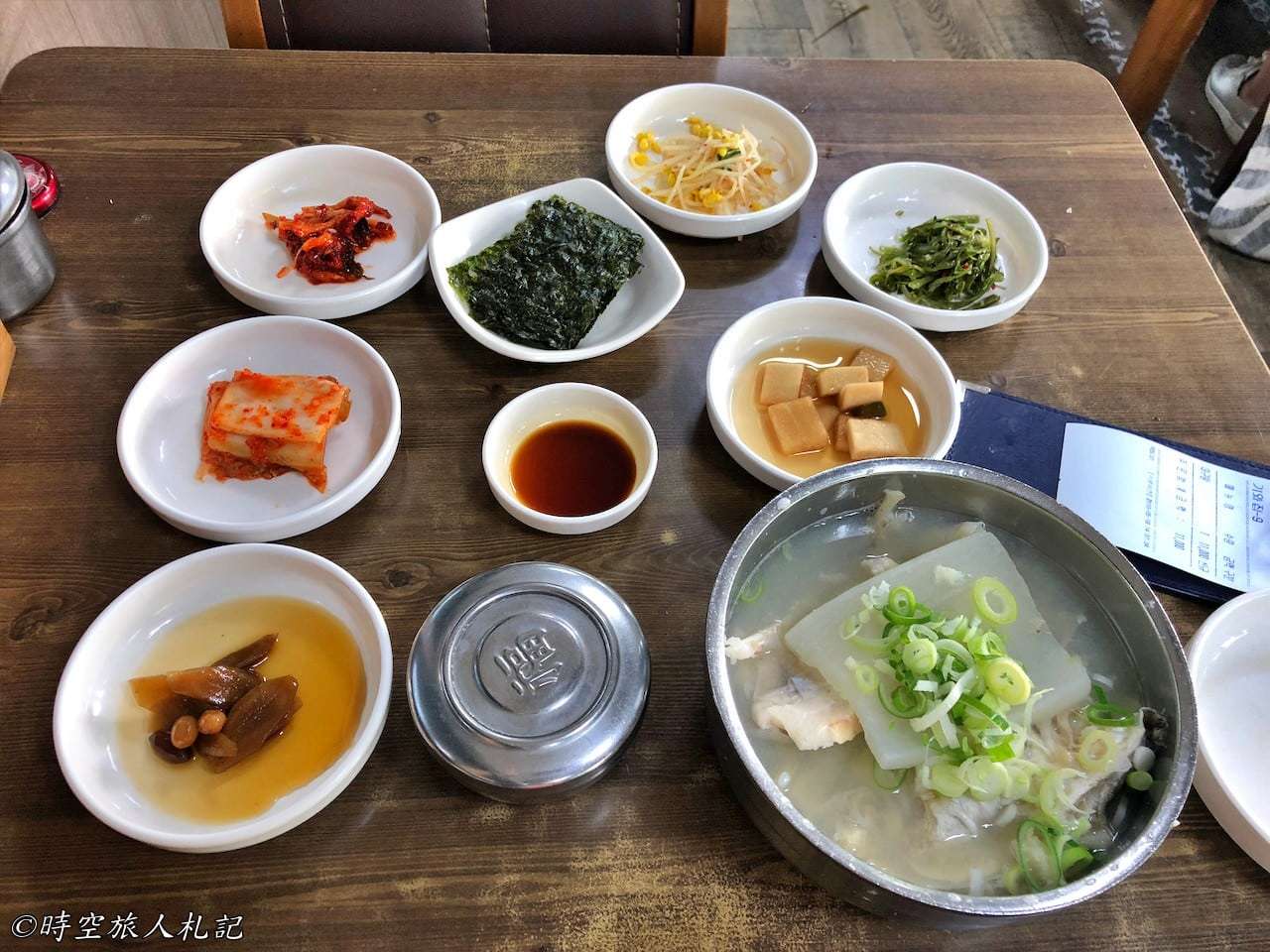 Busan Cuisine | Hongso Pig's Trotter
Recommendation: ⭐️⭐️⭐️⭐️⭐️
Price: $$
HongsoThis restaurant is located in the famous street of pig's trotters in Nampo, and I ordered a small portion of authentic pig's trotters, priced at 30,000 won. Although I ordered a small portion, the portion should be for two or three people, because it was really too much, and I couldn't finish the rest, so I had to take it away for two meals. There are not many side dishes, but they are all very tasty. The bok choy is used to wrap the pig's trotters and eat them with garlic or chili. The original pig's trotters with the sauce on the side tasted refreshing and not a bit sticky.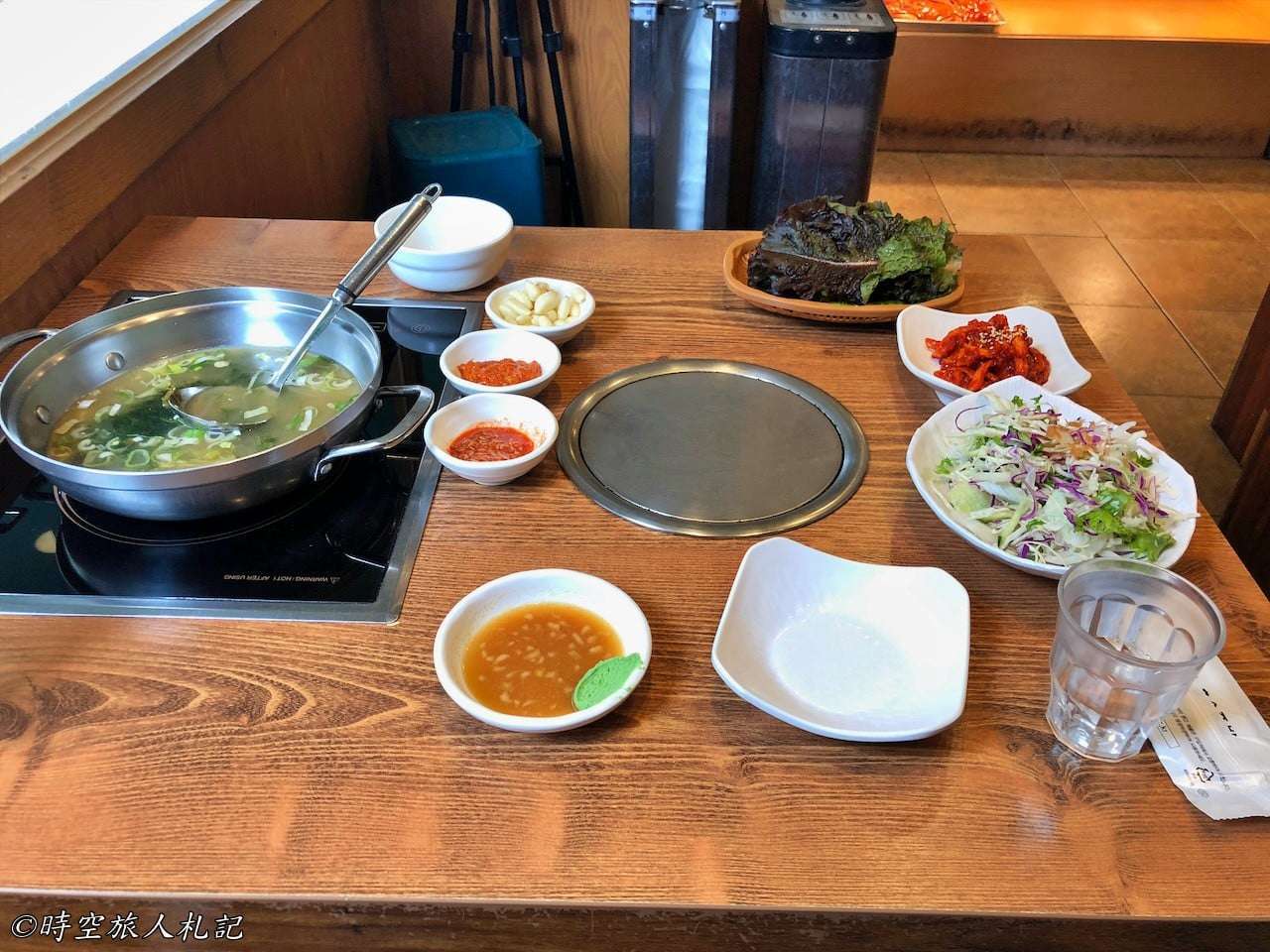 Busan Cuisine | Nampo Ginseng Chicken Soup
Recommendation: ⭐️⭐️⭐️⭐️⭐️
Price: $$
A 50 year old restaurant specializing in ginseng chicken soup, I ordered the cheapest set menu at 14,000 won. There were plenty of side dishes, and the gizzards were delicious. The ginseng chicken soup was still hot when it was served, and I really liked the flavor of the soup.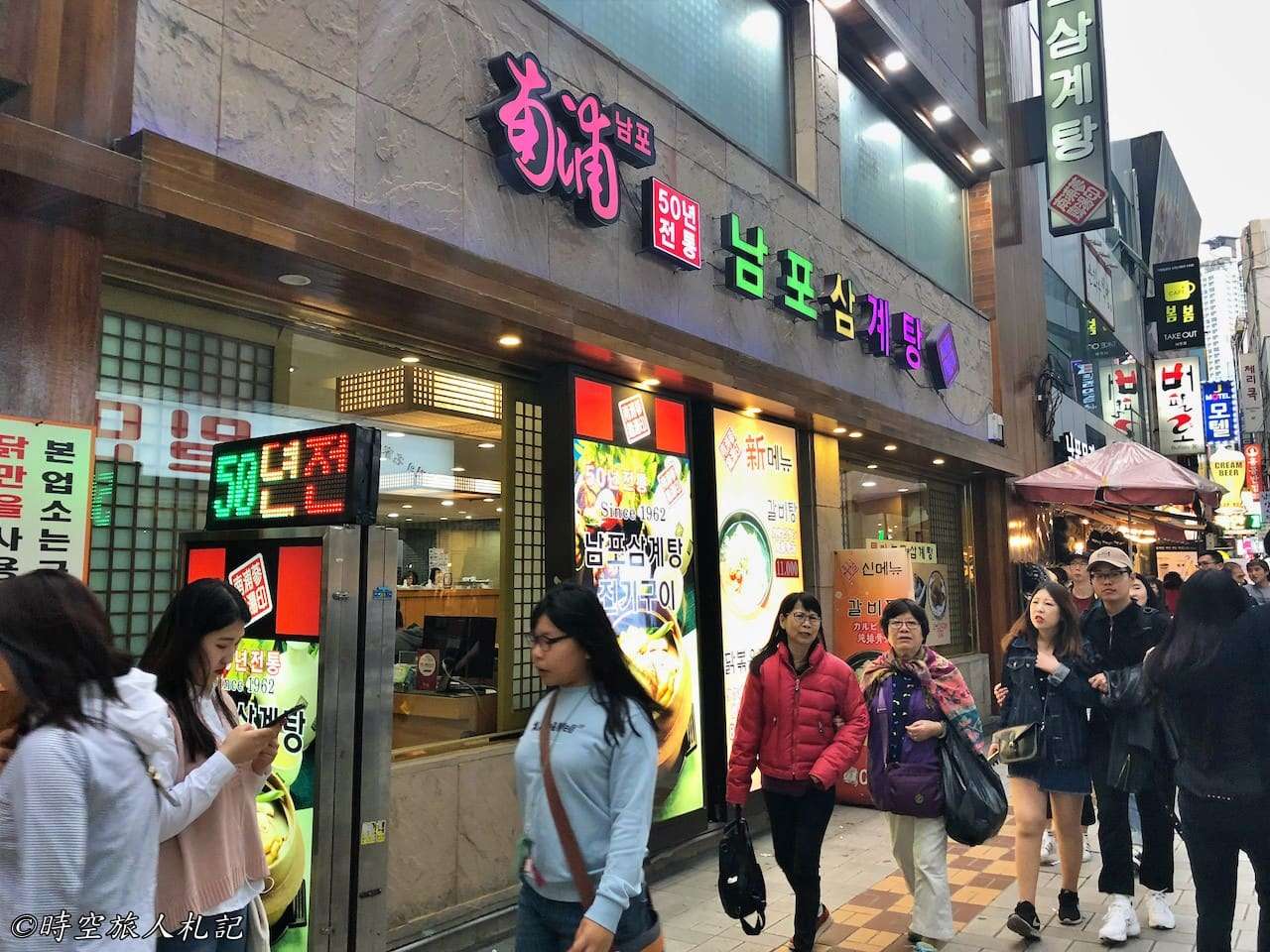 After opening the rice, the glutinous rice inside becomes chicken congee, which is very filling.
Busan Cuisine | Nopanjang Bbq
Rating: ⭐️⭐️⭐️⭐️
Price: $$$$
This famous Korean barbecue restaurant is located near my hotel. It is said to be a famous restaurant, and many people come here by car. We ordered all the meat we could, and it was really great Korean BBQ.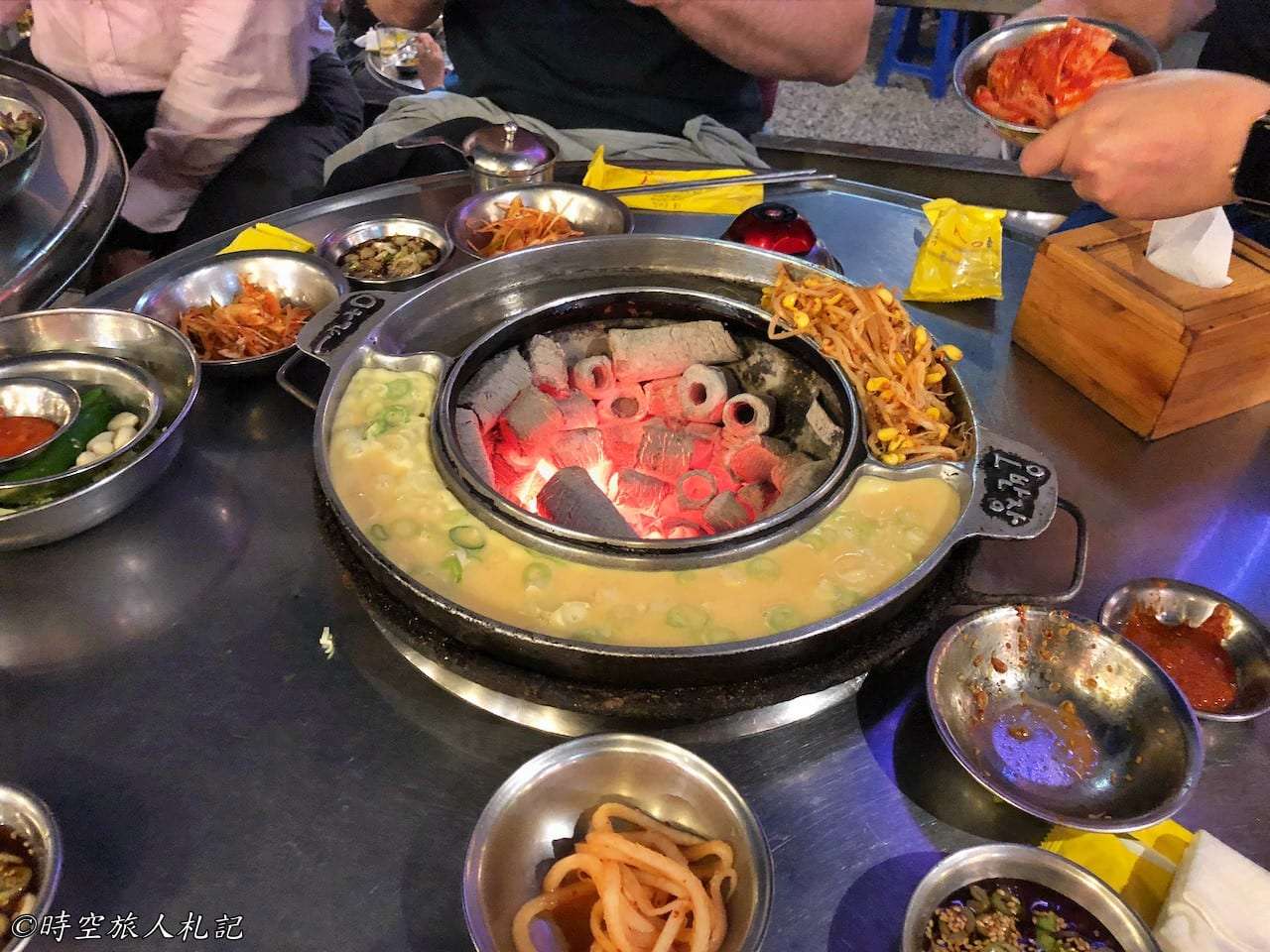 Busan Cuisine | Grandma Wonjo's Beef Soup with Rice
Rating: ⭐️⭐️⭐️⭐️
Price: $
Also in the Haeundae neighborhood, a very famous beef soup and rice. After entering the restaurant, I don't need to say much, the staff doesn't speak much English, just point to the soup, the soup is great. The price is very cheap, only 6,000 won.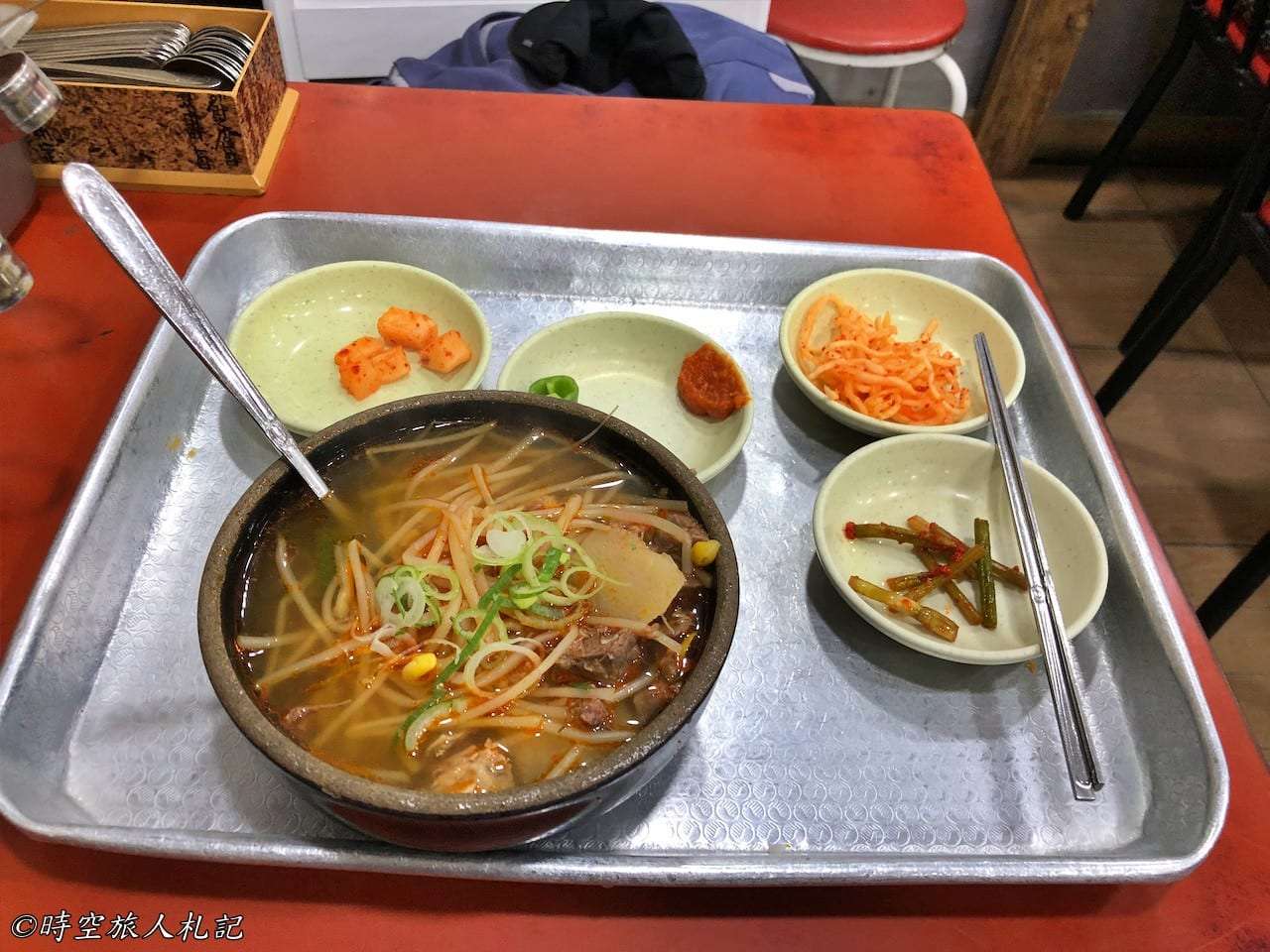 Busan Cuisine | Pork Rice Soup with Twins
Koreans love soup and rice, and Busan's pork soup and rice is said to be the signature dish of the region, so of course I have to try it. The soup is quite refreshing, and if you find the flavor rather monotonous at the end of the meal, you are free to add sauces, which will make it very different.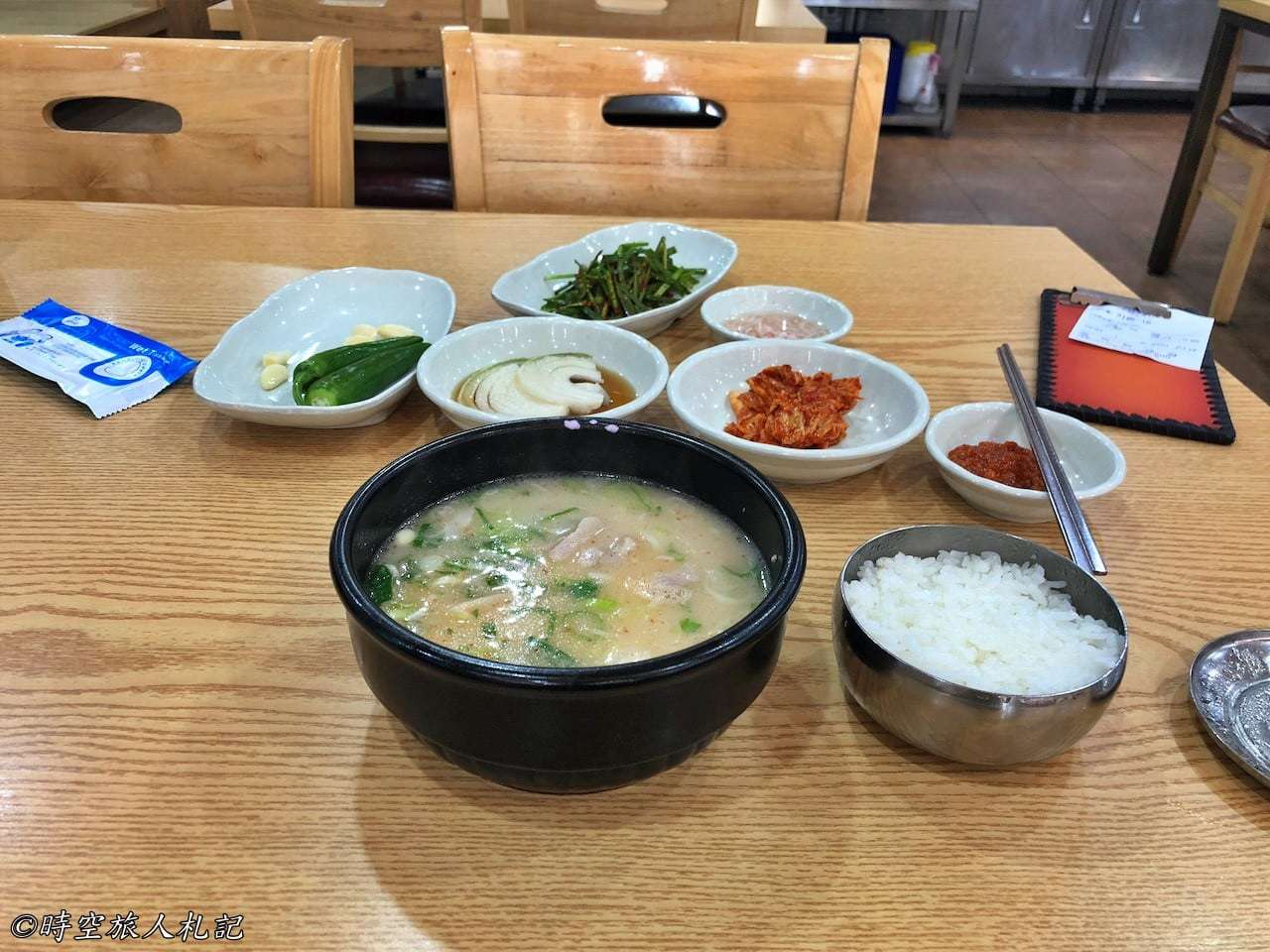 Busan Cuisine | 60 Fried Chicken  
They say a visit to Korea is a wasted visit if you don't eat a Korean fried chicken, so on the last night, when I saw that I had almost eaten everything I needed, I switched to the chain fried chicken. There were a lot of choices on the menu, all with different sauces. However, since I don't like sauces, I ordered the original fried chicken as a takeaway. The fried chicken itself tasted a bit like a lighter version of Top Chicken.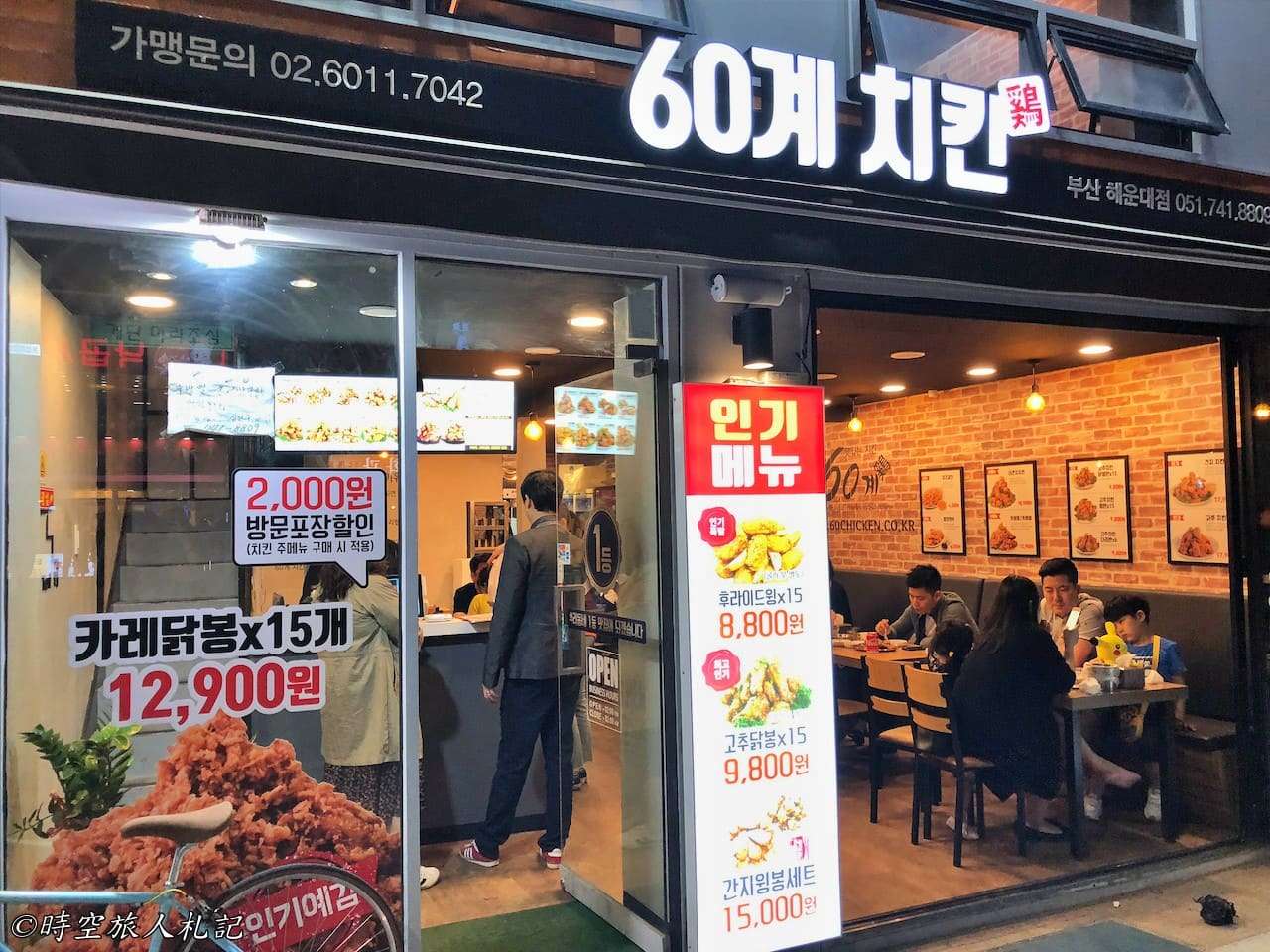 Busan Cuisine | Fish Cakes  
Rating: ⭐️⭐️⭐️⭐️
Price: $
This is a famous store in Haiwantai, and it's hard not to be attracted to it just by looking at the huge fish cake signboard. Inside the store, there are so many kinds of fish cake that just by looking at the exterior, you would say it is a fish cake supermarket. When you go in, you can just clip whatever you like and bring it to the counter for checkout, and there is a microwave oven for you to heat it up on the spot. There is a microwave oven where you can heat it up on site. If you come here for sightseeing, it is recommended to buy some as snacks. Because I live in the neighborhood, I've eaten here several times, and every time, I just swallowed it all up when I brought it back.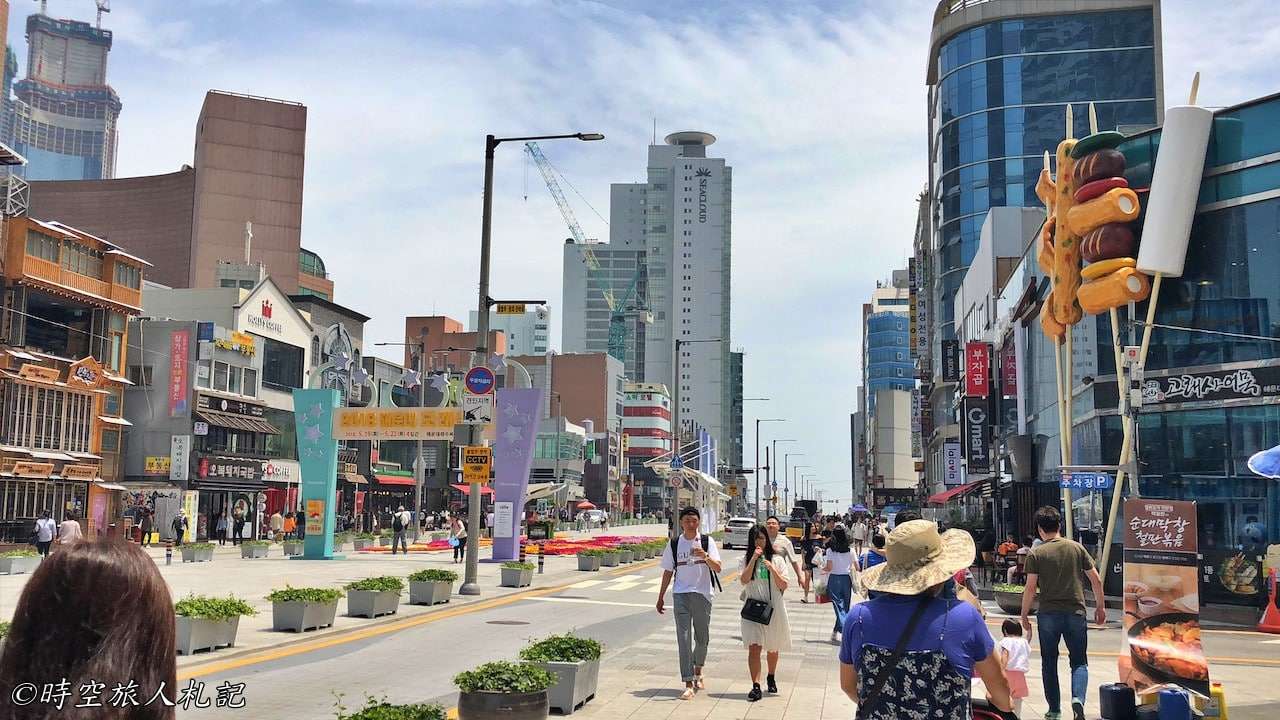 Busan Dining | New World Department Store Trinity
Rating: ⭐️⭐️⭐️
Price: $$$$
This restaurant is a steakhouse located on the upper floor of New World Department Store, and the price is very high. Surprisingly, the steak is also a Korean style steak, although the portion is small, the taste is not bad.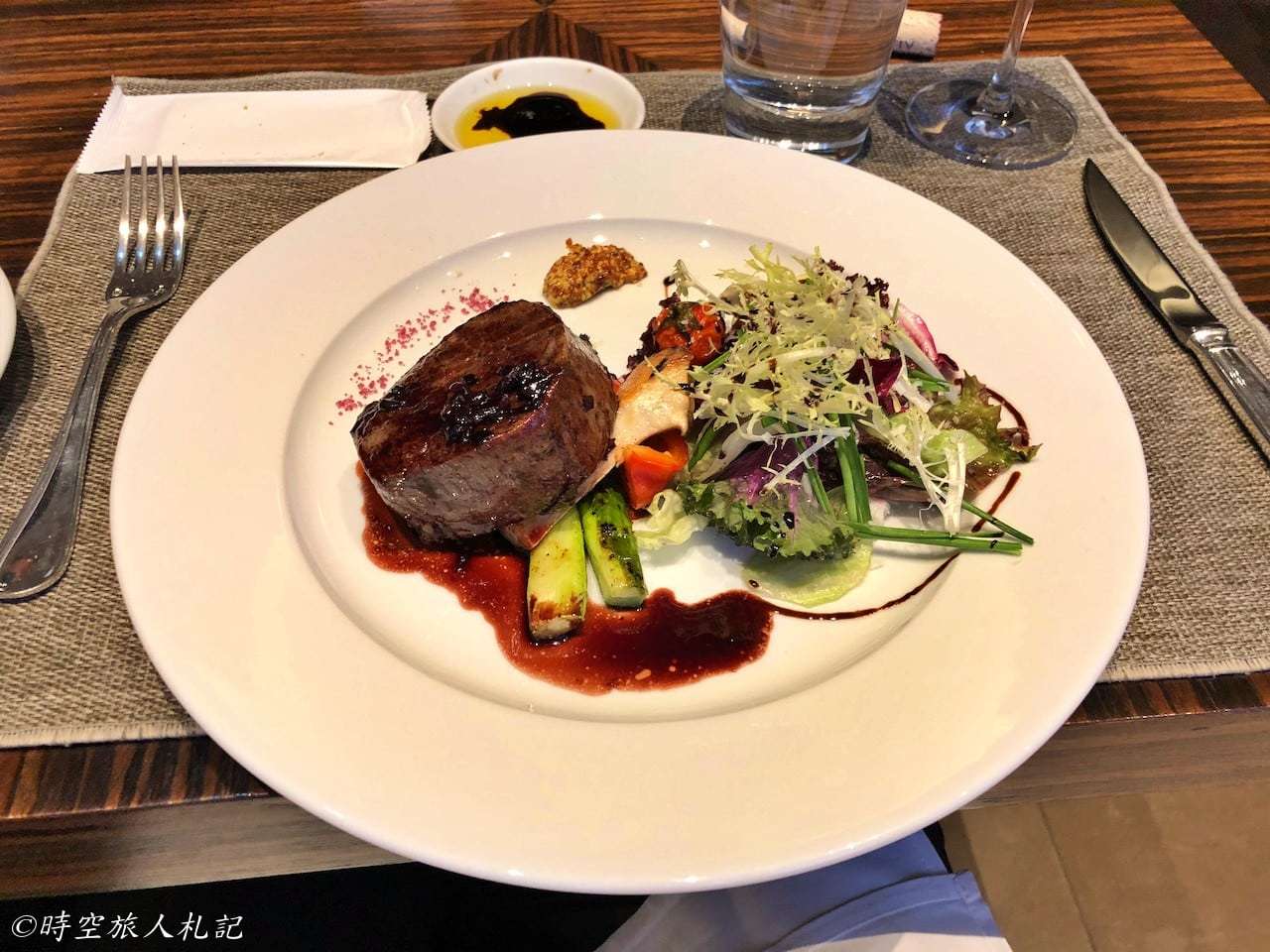 Further reading
Thank you for visiting our website.

All the content on this site is original and shared with the purpose of providing valuable information. We sustain the operation of this site through a small amount of advertising and sponsored links. If you click on links to third-party merchants on our site and make purchases, we may receive a portion of the sales as a commission. If you click on links to third-party merchants on our site and make purchases, we may receive a portion of the sales as a commission.

Find more posts on a map Here.

My recommended resources for hotel bookings.

My recommended resources for activity bookings.
Buy me a coffee and support my contents!
If you are interested in quoting this article or using any part of its content and images on your website or publication, please contact us via email to request permission.