Osaka has so, so, so much food. Anyone who has been to Osaka will know that. The reason why I like to come to Kansai so much is because of the great food in Osaka. Even my Japanese friend who lives in the U.S. insisted on flying to Osaka for food even though he only had one day off from work, rather than going home, after the epidemic was over, so it's clear that Osaka has a great place in the hearts of Japanese people.
Osaka Gourmet Center | First Time in Osaka | Shin-Umeda Food Court
If it's your first time in Osaka and you only have a couple of days, the fastest way to get the most out of your visit is to go to a food center. Shin-Umeda Food Court is a must-visit for all tourists, and I'll start with the classic snacks of Shin-Umeda Food Court.
Snacks | Matsuba-ya Skewer Fryer
Recommendation Index: ⭐️⭐️⭐️
Price: $
Matsuba-ya Skewer is a famous skewer restaurant in Osaka located on Shin-Umeda Food Street. The restaurant mainly serves local customers, and when you enter the restaurant, it's full of Japanese office workers standing around eating skewers. When you come to a skewer restaurant, you have to order a beer. A skewer is only 100 yen, so it's a good deal. I ordered beef, flower stick, chili pepper, shrimp, and chicken curry, all of which were delicious.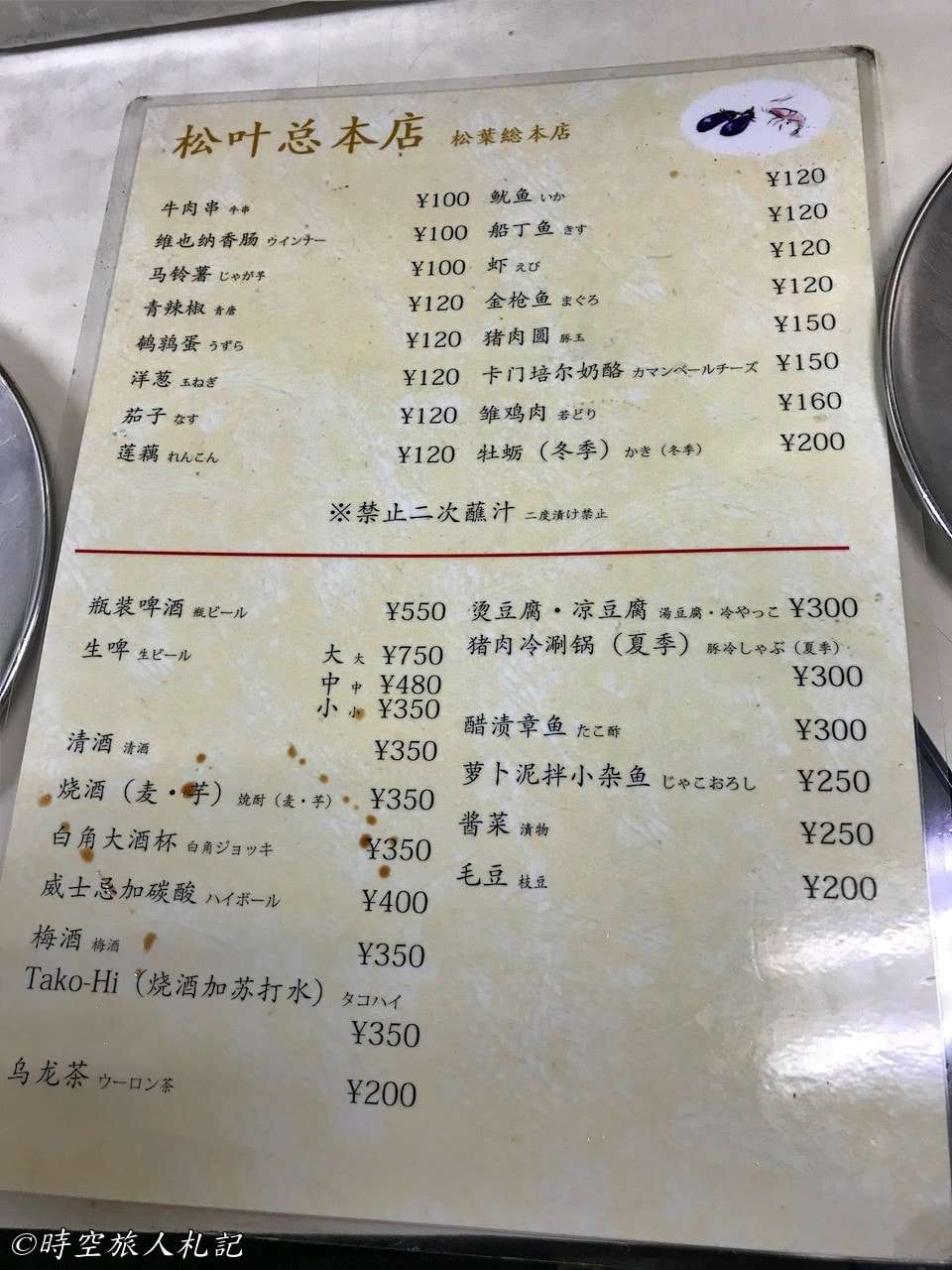 Snacks | Kiji (Kiji Okonomiyaki)
Rating: ⭐️⭐️⭐️⭐️⭐️ 
Price: $$
KijijiThis is a famous okonomiyaki restaurant, and I would like to start by saying that I highly recommend it. It is a super famous restaurant, but there are not many seats in the restaurant, only about 20 people, and it takes a lot of time to queue up. The first time I came here, I didn't have to wait long before the opening and I was lucky to get a seat at the end of the line. On my second visit, there was a long queue, but because the food was so good, even though I don't like to wait in such a long queue, I still queued up at lunch time because the food was so good.
Both times I came here, I ordered one okonomiyaki and one moto-yaki. Both are well-prepared. The okonomiyaki is made with flour and broth, mixed with cabbage and meat fillings, and served directly on the iron plate on the table. My favorite is the Modern Yaki, which has a lot of flavor. Modern yakisoba is an omelette with two eggs on the outside and fried noodles on the inside, with squid, pork, cabbage, etc. If you're lucky enough to sit at the counter, you'll be able to get your hands on some of this yakisoba, but it's not easy. If you're lucky enough to sit in front of the counter, you can watch the cooking process.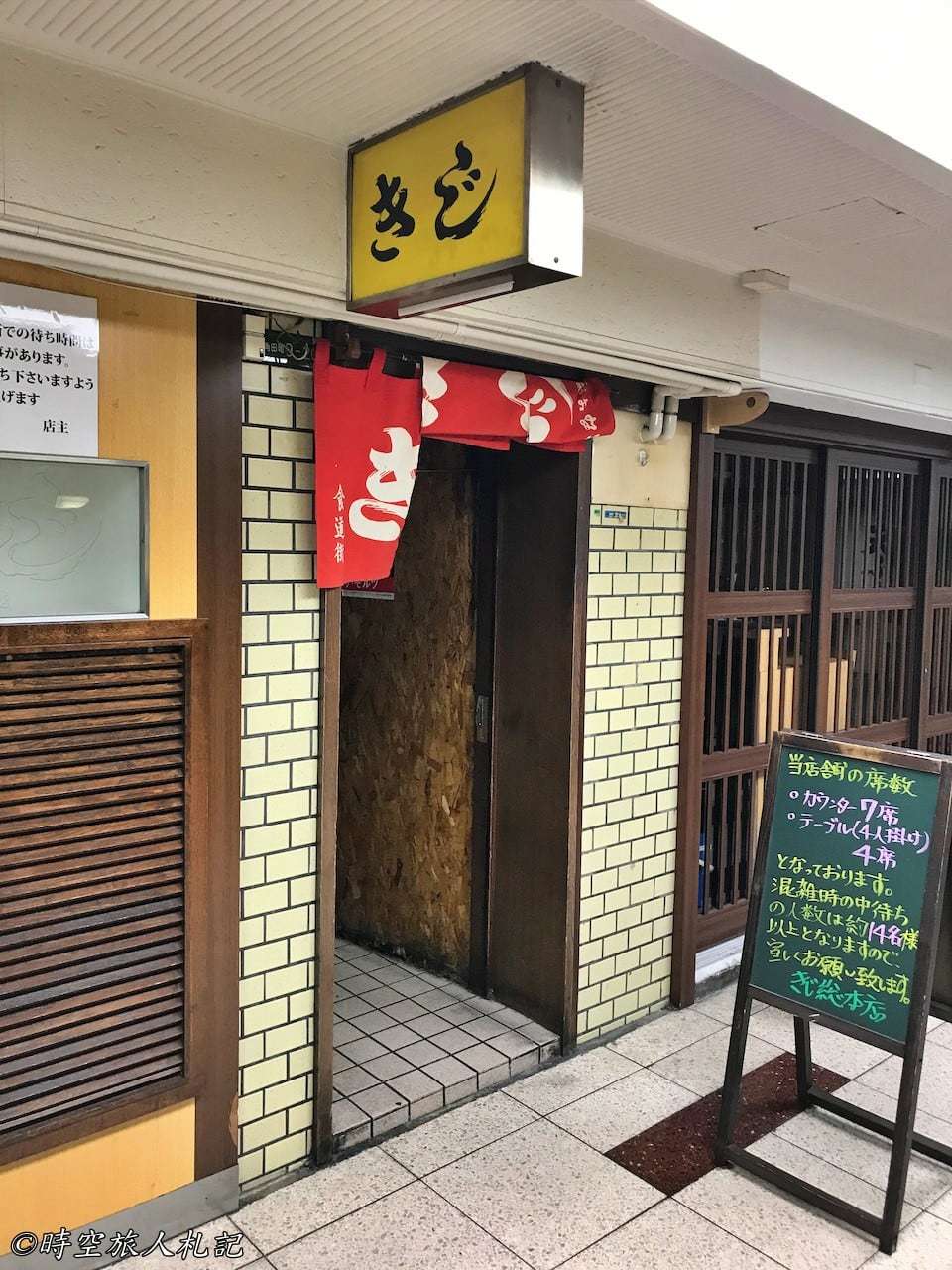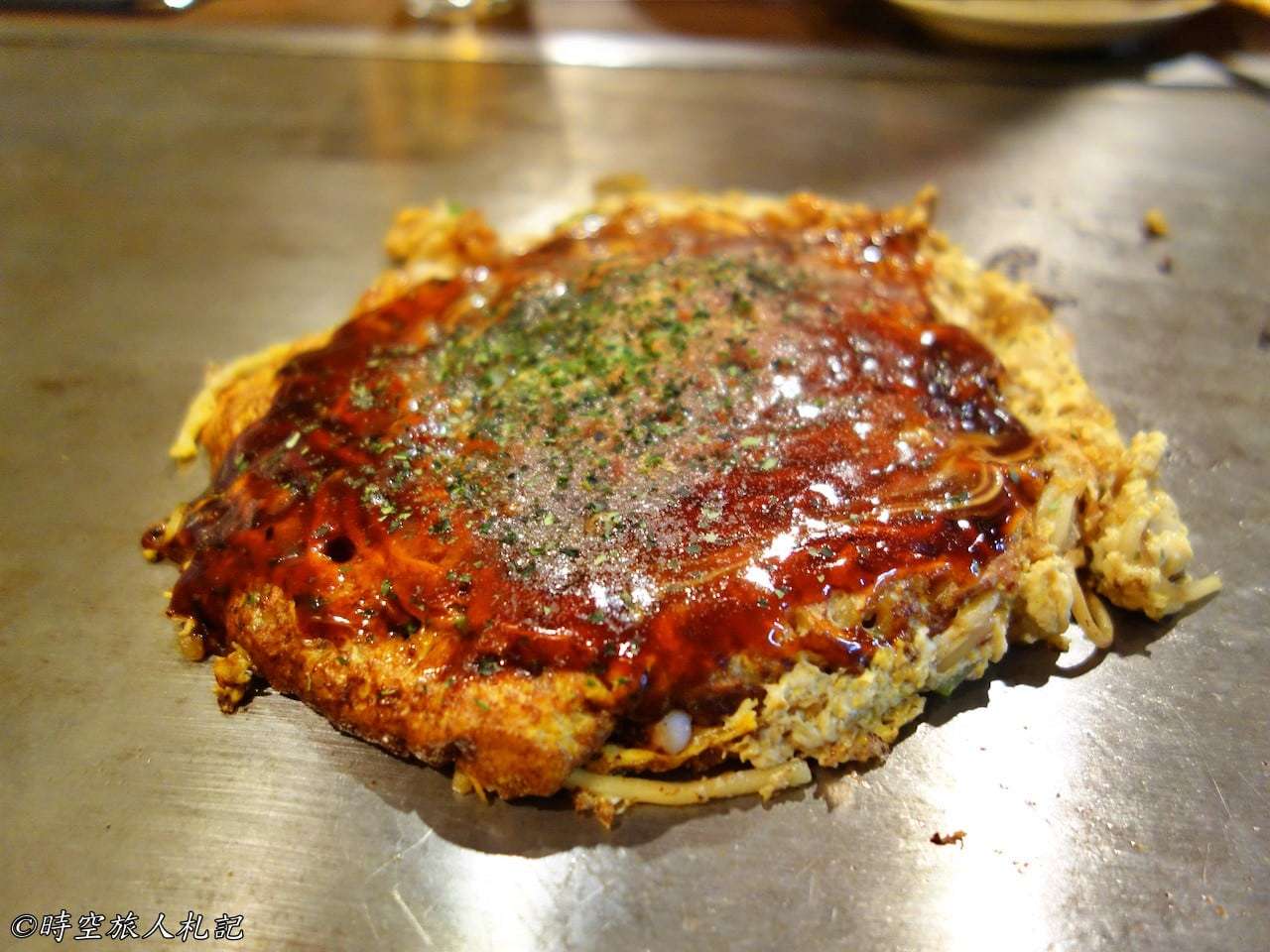 Snacks | hanadako octopus grill
Rating: ⭐️⭐️⭐️⭐️
Price: $$
This takoyaki restaurant is on the first floor of Shin-Umeda Food Court, and it has its own place in Osaka, where there are many famous takoyaki restaurants, and there was a long line in the morning. The queue starts from the right, and after ordering the number of takoyaki you want, you can go straight to the left and finish it while it's still hot. The price for six takoyaki is 420 yen. The skin of the takoyaki is soft, the octopus is big and fresh, and the flavor of the sliced octopus is very good, making it one of my favorite takoyaki restaurants in Osaka.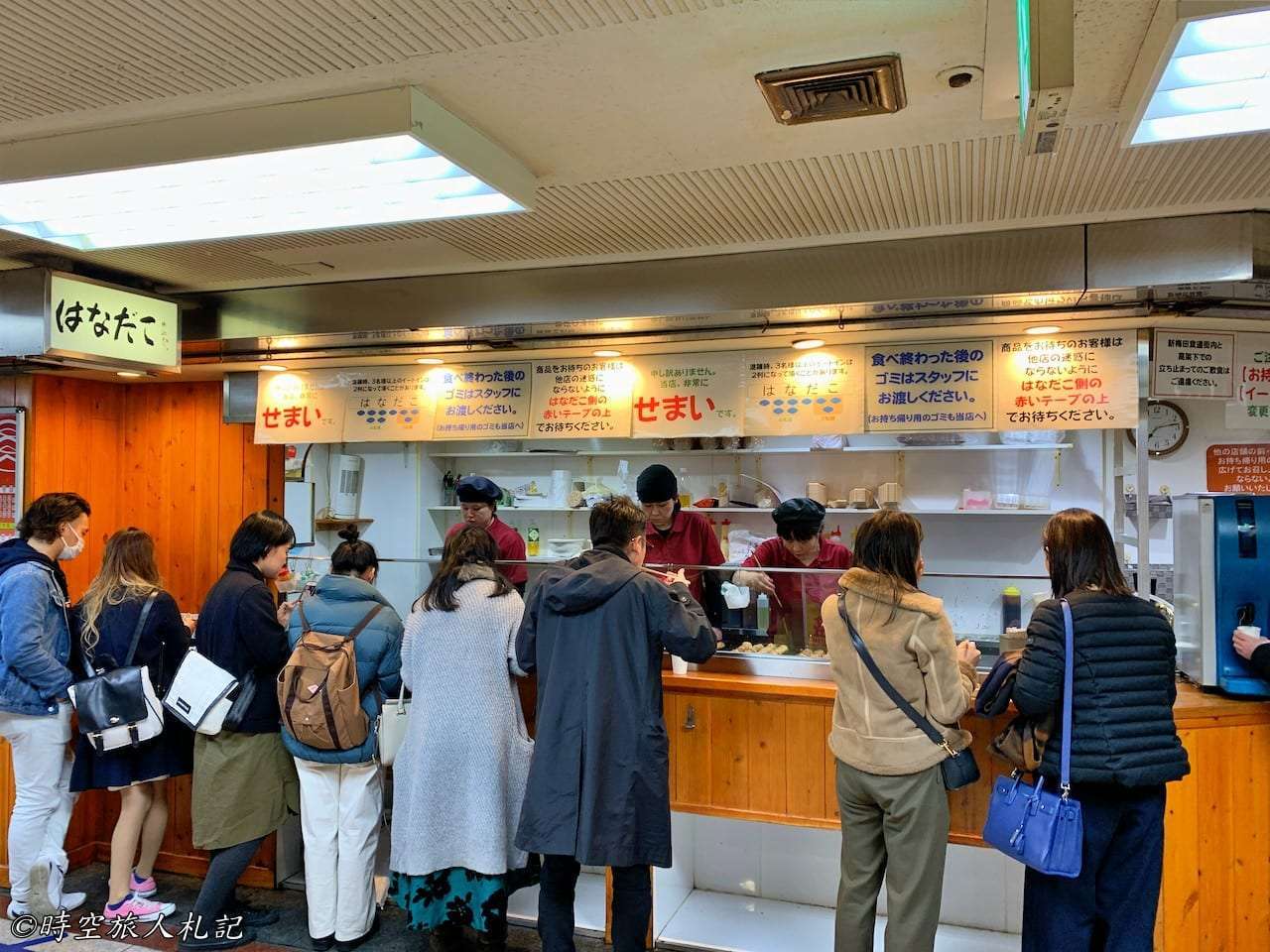 Osaka Gourmet Center | First Time in Osaka | Kuromon Market
Snacks | Ishibashi Kanto Boil
Recommendation Index: ⭐️⭐️⭐️
Price: $
Ishibashi Kanto is a 40 year old restaurant that sells simple food, and a skewer of Kanto is 100 yen. I only ordered a few skewers because I had already eaten a lot of food along the way, but they were delicious.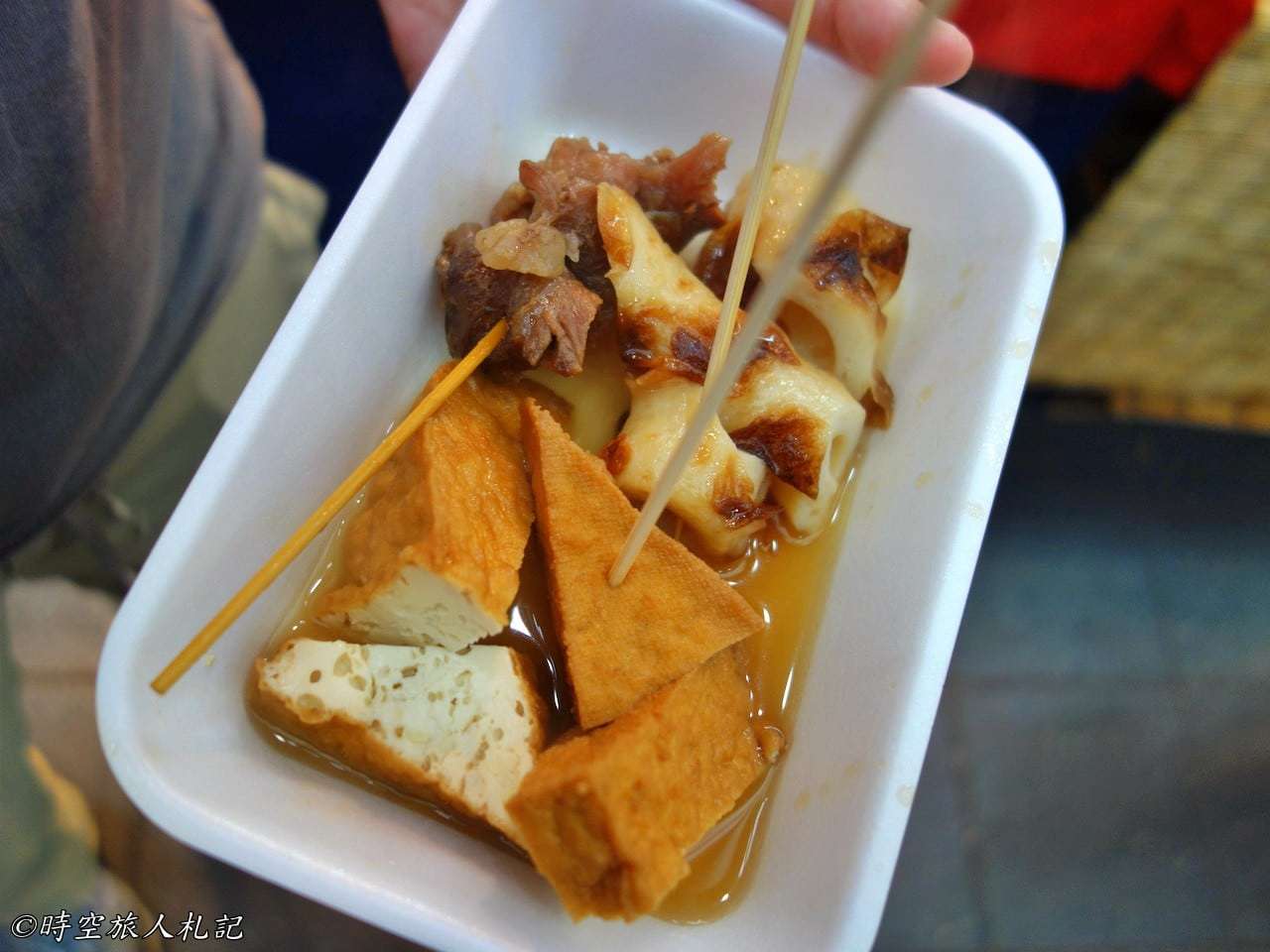 Snacks | Octopus Yakitori
Rating: ⭐️⭐️⭐️⭐️
Price: $$
With a large queue of people lining up for the takoyaki doraku, the restaurant mainly sells takoyaki and okonomiyaki, and is on the top of the food charts.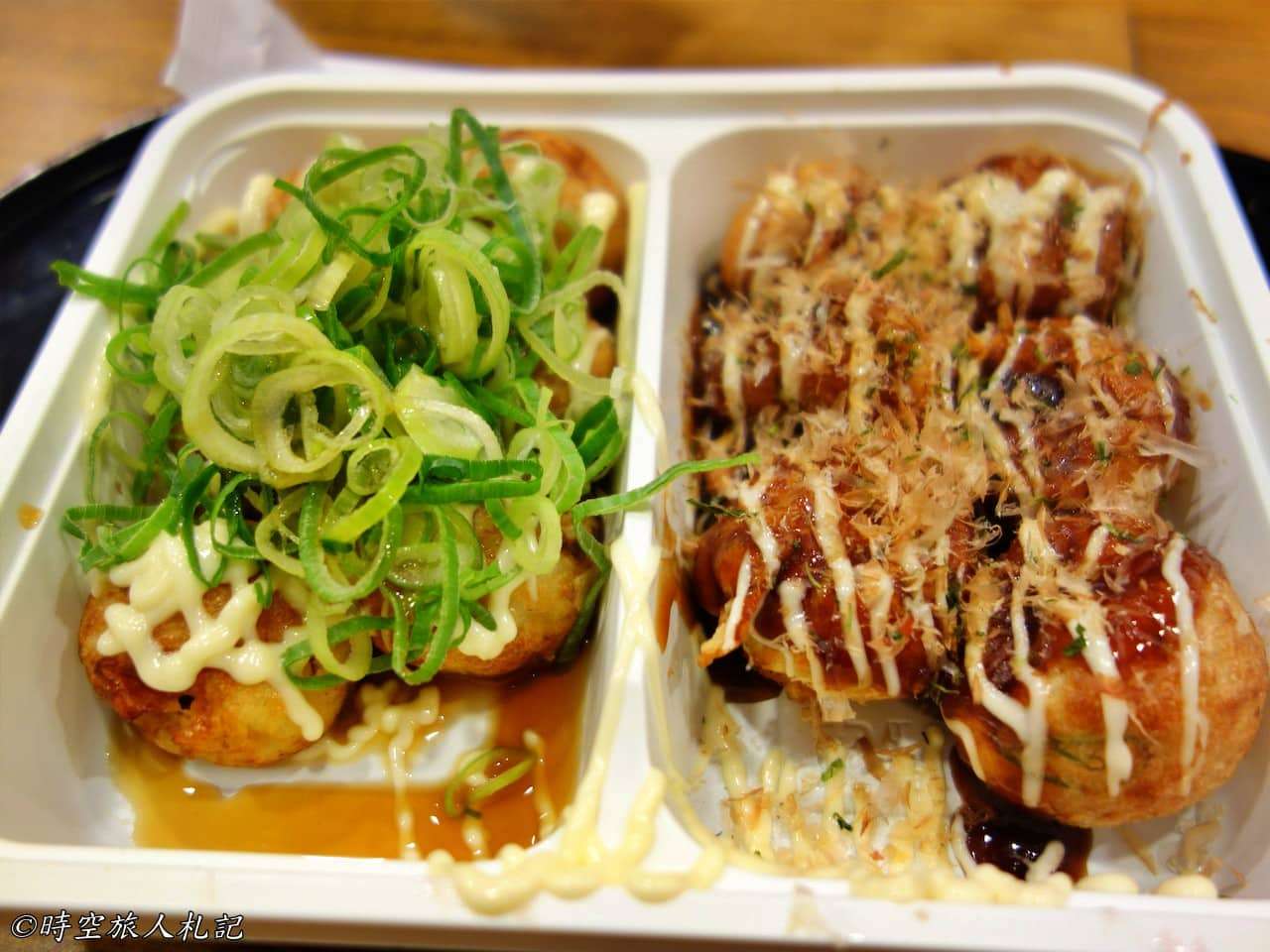 Osaka Gourmet Center | First time in Osaka | Dotonbori
Classic Restaurant | Crabtree Restaurant
Recommendation Index: ⭐️⭐️⭐️ 
Price: $$$$
Crabtree ShopThe large crab sign at the entrance is very eye-catching. This time, we ordered the gorgeous Yubari and Crystal dishes, and we had boiled crab, grilled crab, crab sashimi, crab tempura, steamed crab chawanmushi, crab sushi, and many other types of crab dishes. I also ordered a small bottle of daiginjo, which was the most expensive meal of the trip, right? I think it was the most expensive meal of the trip. It was a great experience.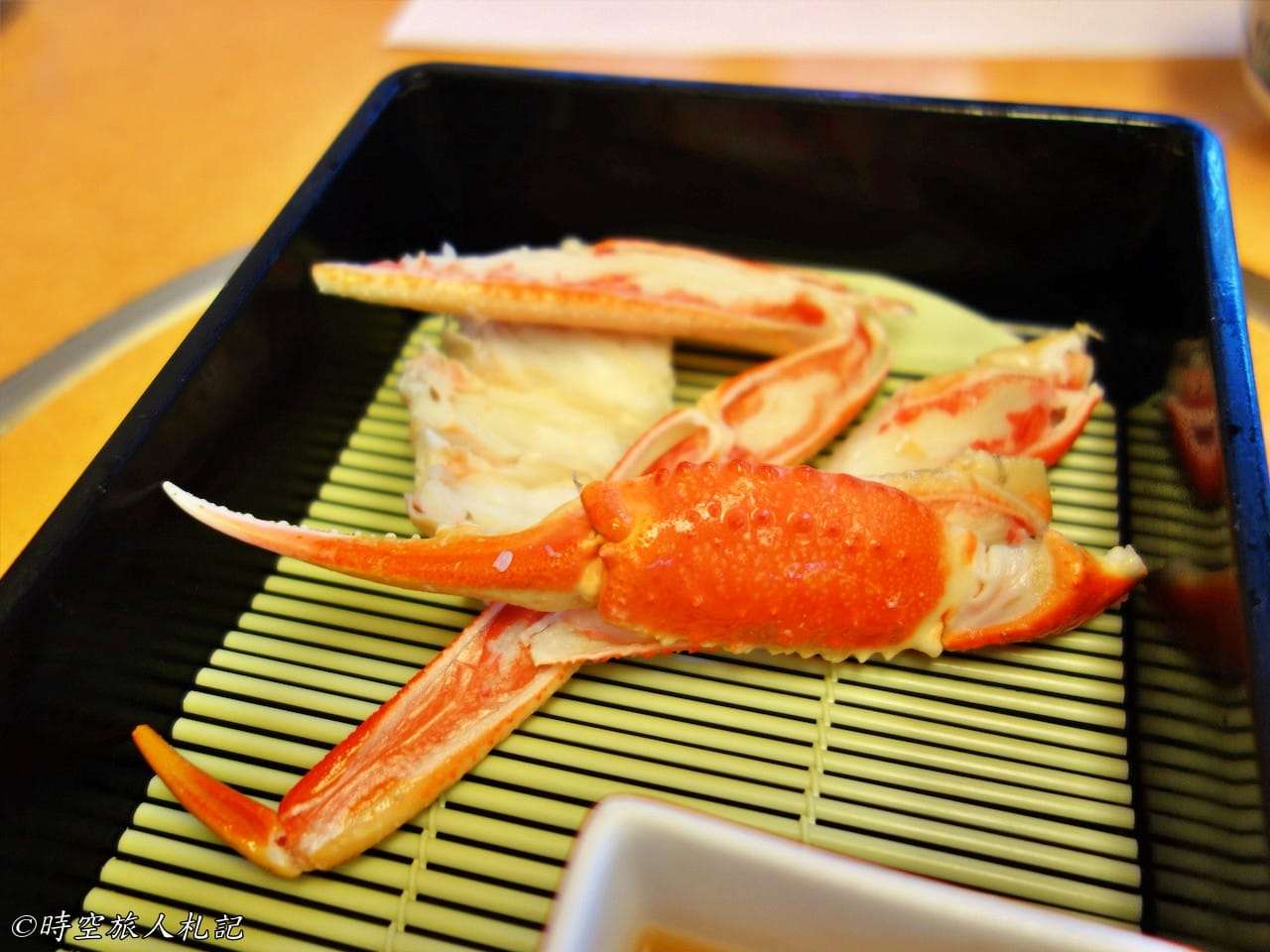 Snacks | Genjo Octopus Grill
Rating: ⭐️⭐️⭐️⭐️ 
Price: $$
You can't come to Osaka without having takoyaki, and Dotonbori's Genjo takoyaki is one of the most famous restaurants in the queue. There are tables and chairs next to the restaurant, so you can just sit down and eat. The takoyaki is soft and comes in a box of nine, so it's highly recommended that you eat it while it's still warm, otherwise it might be a little too soft to take away with you.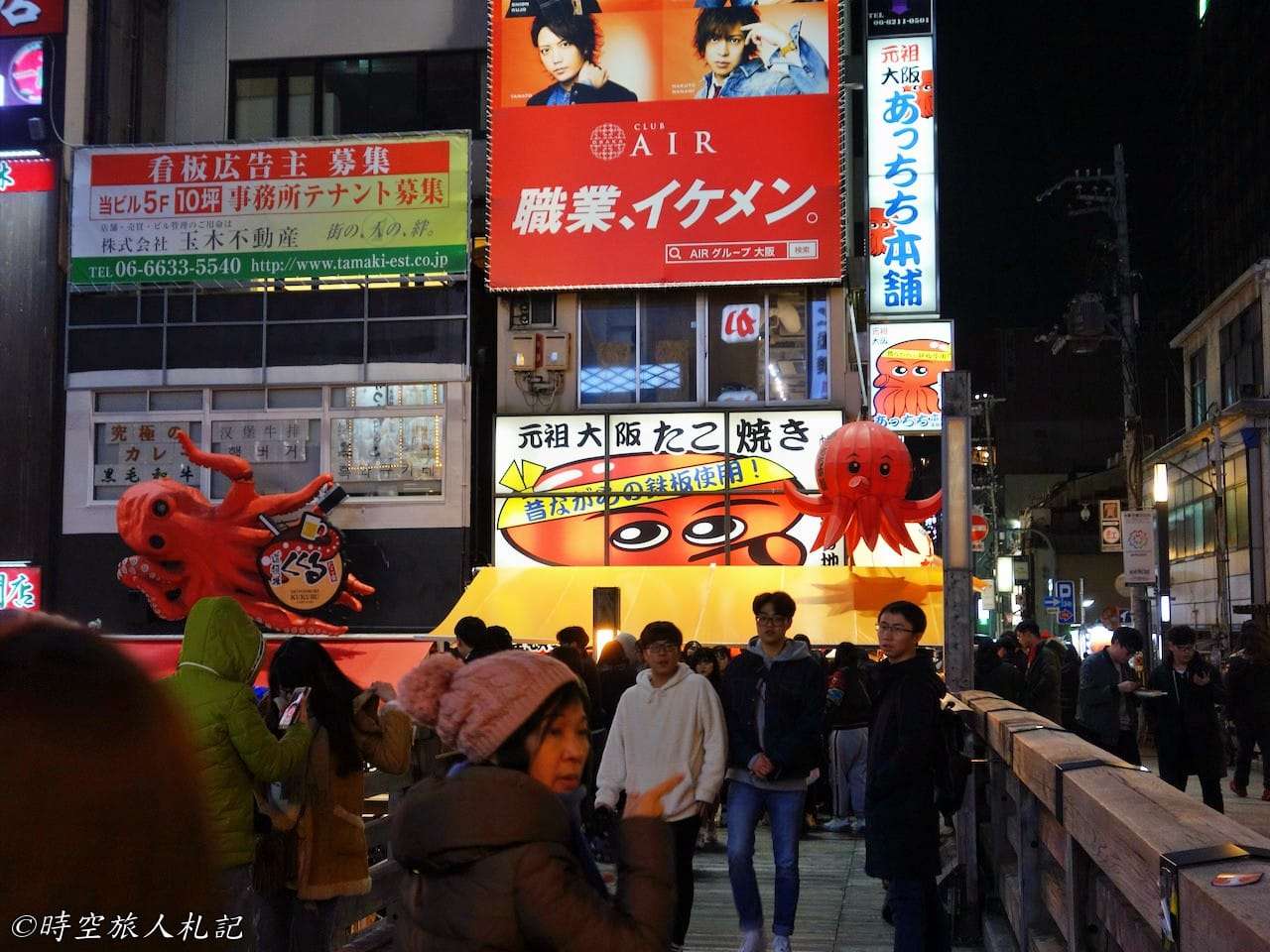 Snacks | Japanese Octopus Grill
Rating: ⭐️⭐️⭐️⭐️ 
Price: $$
This takoyaki restaurant is also located in Dotonbori, and with the Michelin snacks, the queue is huge. After a few times, I finally found a time when the line was a little less crowded, so I rushed to get in line. I ordered six dishes for 400 yen each. The takoyaki here is a little less soft, but I think it's very tasty.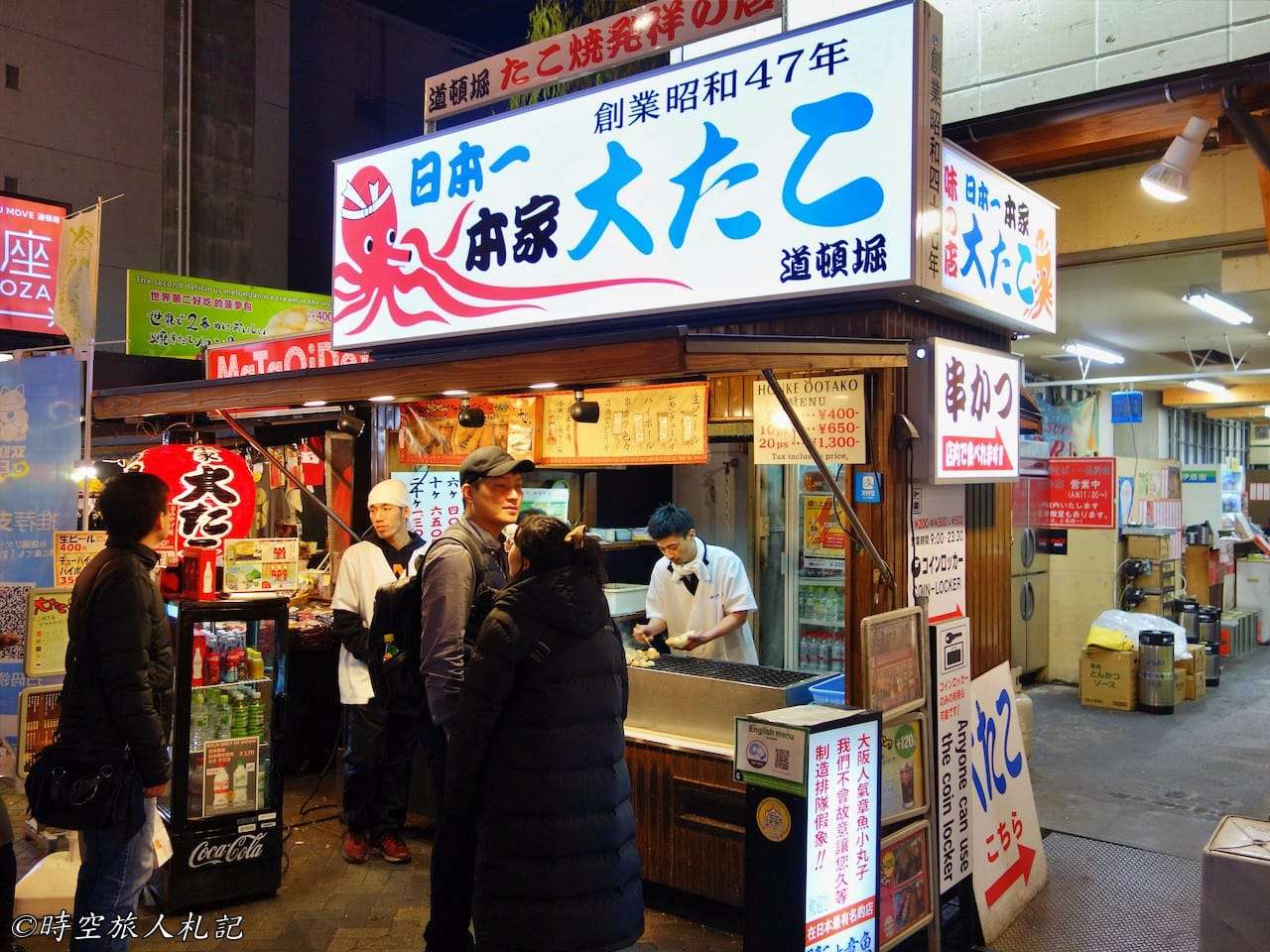 Dessert | Pablo
Rating: ⭐️⭐️⭐️⭐️ 
Price: $$
Every time we come here, we will want to eat Pablo, the delicious pablo cheesecake is very popular, the queue will take a long time. We always want to eat it even though we are already full in other places, plus the cake can only be kept at room temperature for six hours, so we don't dare to buy too much, so we bought mini pablo, the classic original flavor is very tasty.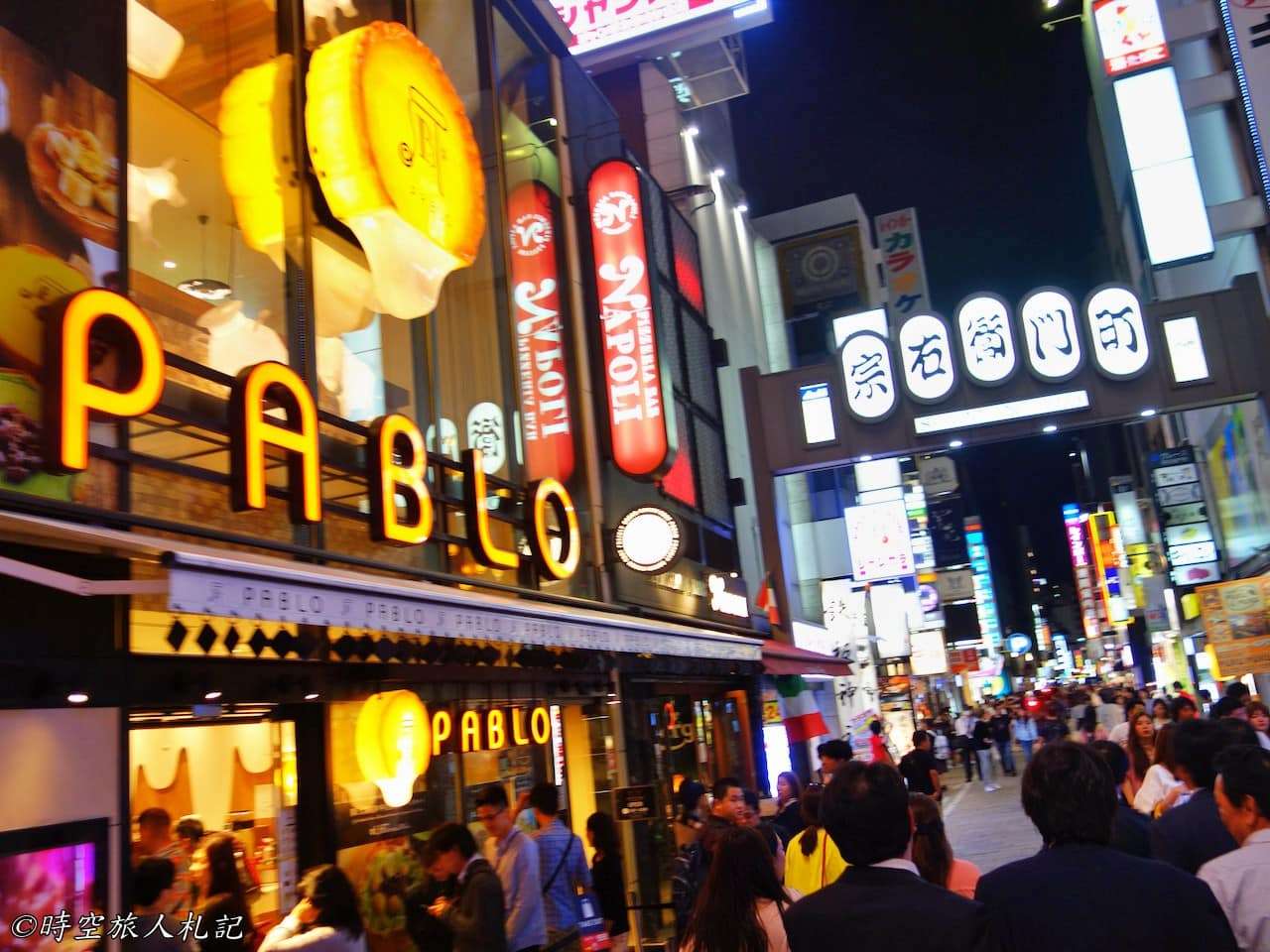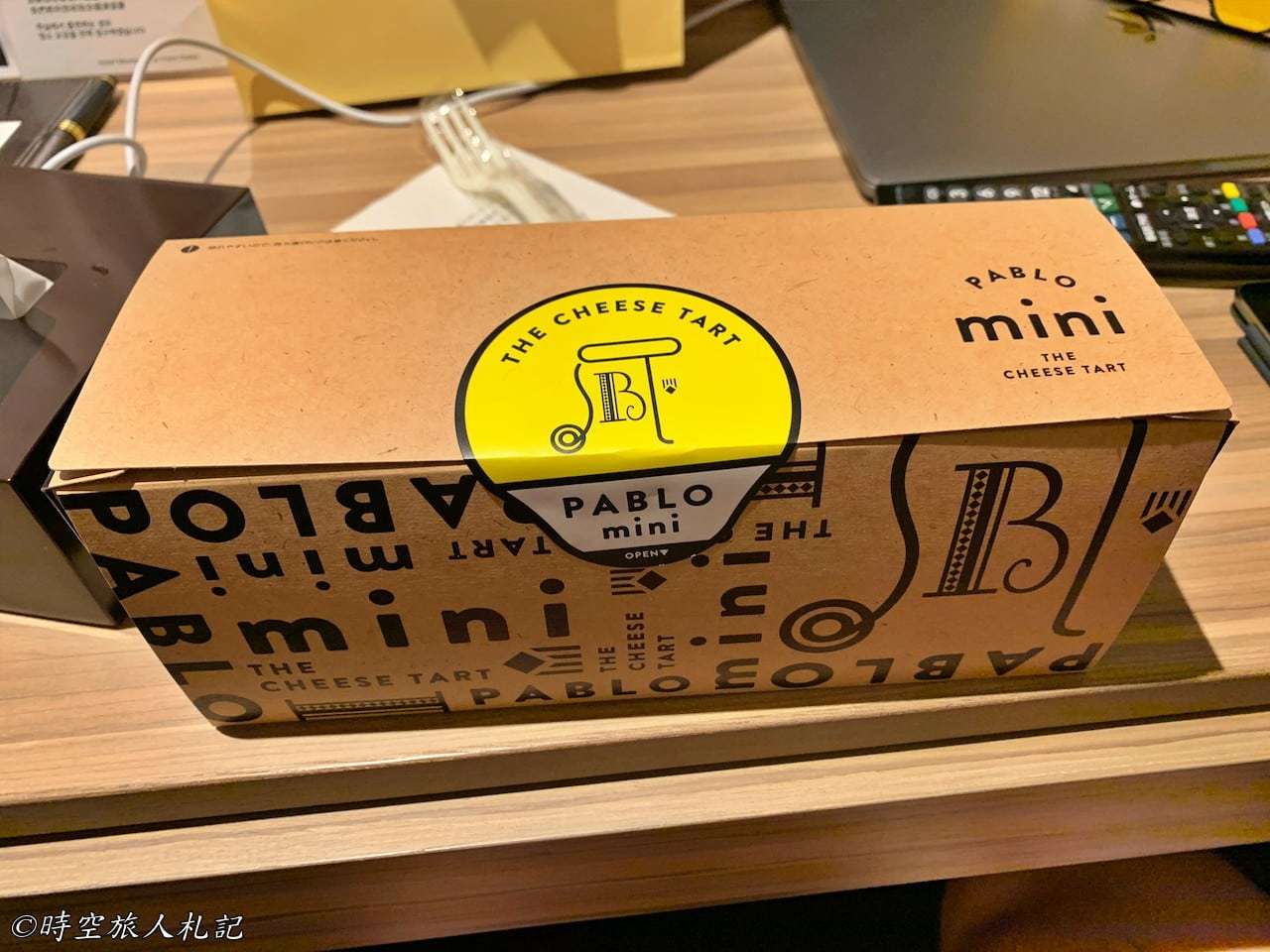 Osaka Gourmet | Other Recommendations
Kaiseki Cuisine | Ajisai
Rating: ⭐️⭐️⭐️⭐️ 
Price: $$$$$
The restaurant has two Michelin stars and is conveniently located. Although it is a little difficult to make a reservation, the price-performance ratio is very high for a first taste of Kaiseki cuisine. When you enter the restaurant, the overall atmosphere is very elegant. There is no menu at Kaiseki Cuisine, and all the ingredients used are seasonal and exquisite. The waiter explains each dish when it is served, so we can savor it quietly and seriously.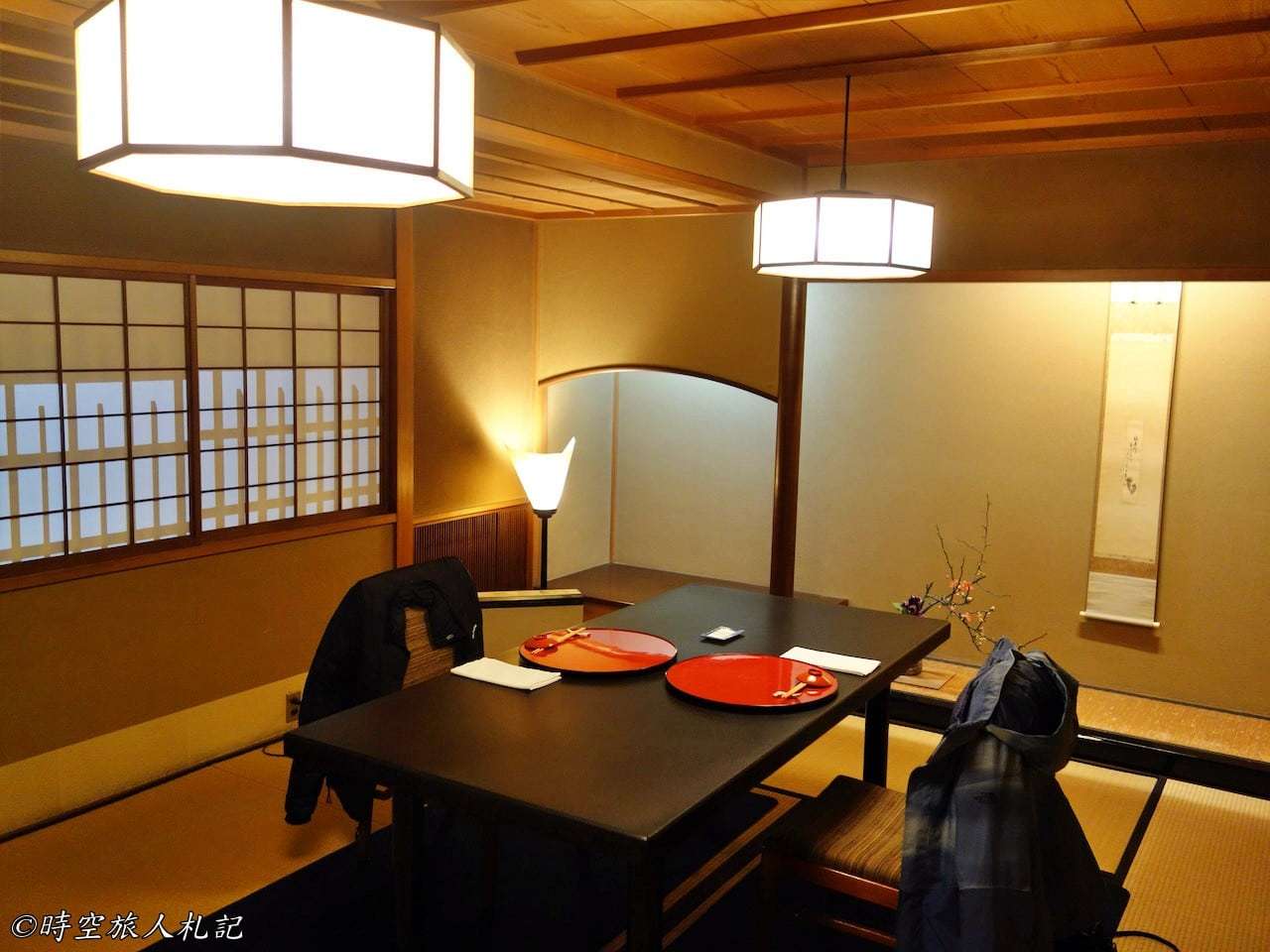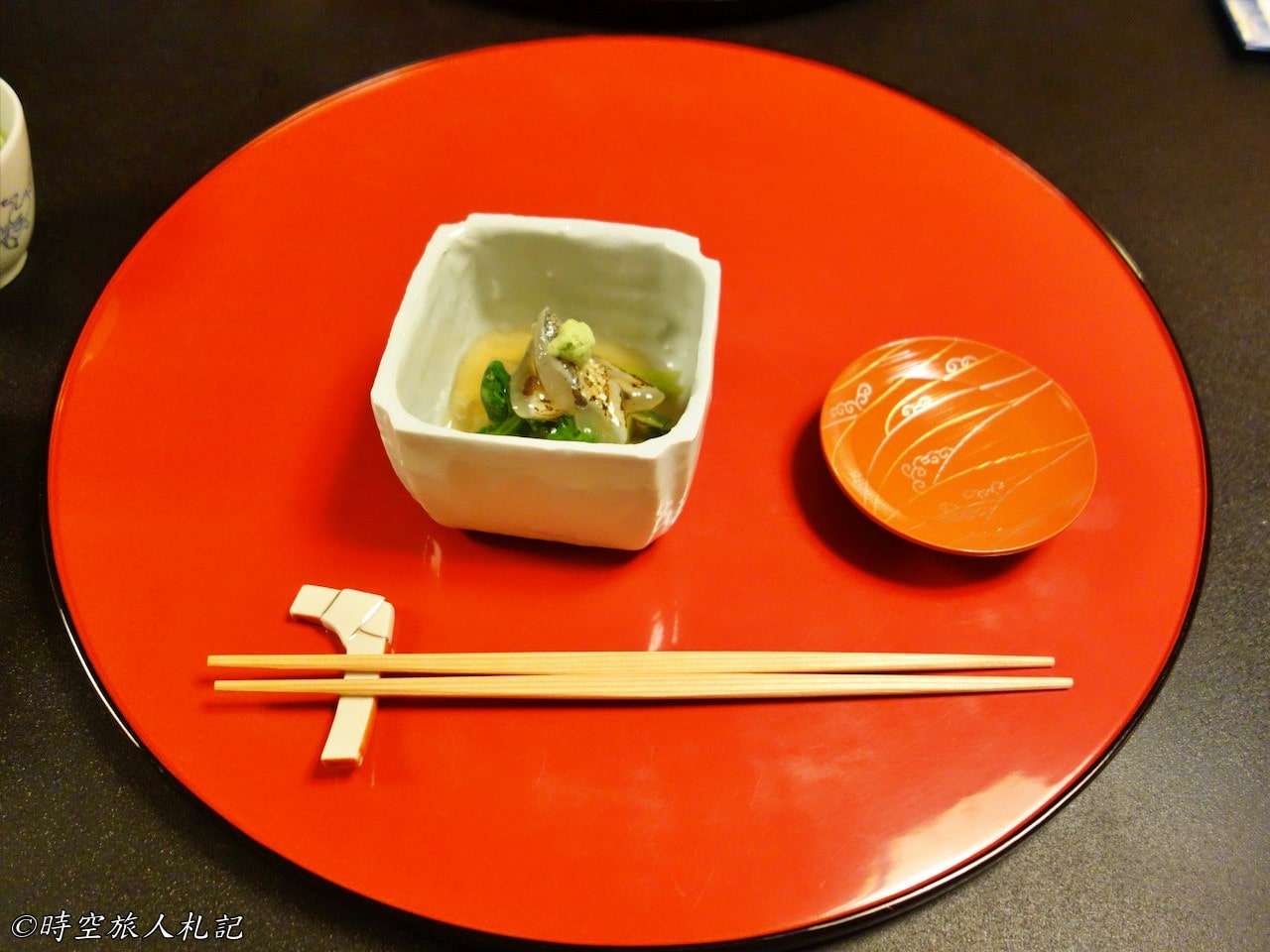 Snacks | Polaris Omelet with Rice
Rating: ⭐️⭐️⭐️⭐️ 
Price: $$
Polaris Omlet Rice is rumored to be the granddaddy of all Japanese omlet rice restaurants, with several branches in Osaka. The menu is all about omelet rice, we ordered two, one is the traditional chicken omelet rice and the other is the seasonal omelet rice with mentaiko. The chicken omelet rice had a rich but not greasy ketchup and the rice was full and refreshing, very tasty. The Mentaiko Omelet Rice was a bit lighter and less rich in ketchup. I've had the Polaris Omelet Rice a few times since I've been to Osaka, and it's really good. As usual, I had to queue up for the traditional chicken flavor, which is refreshing and not greasy.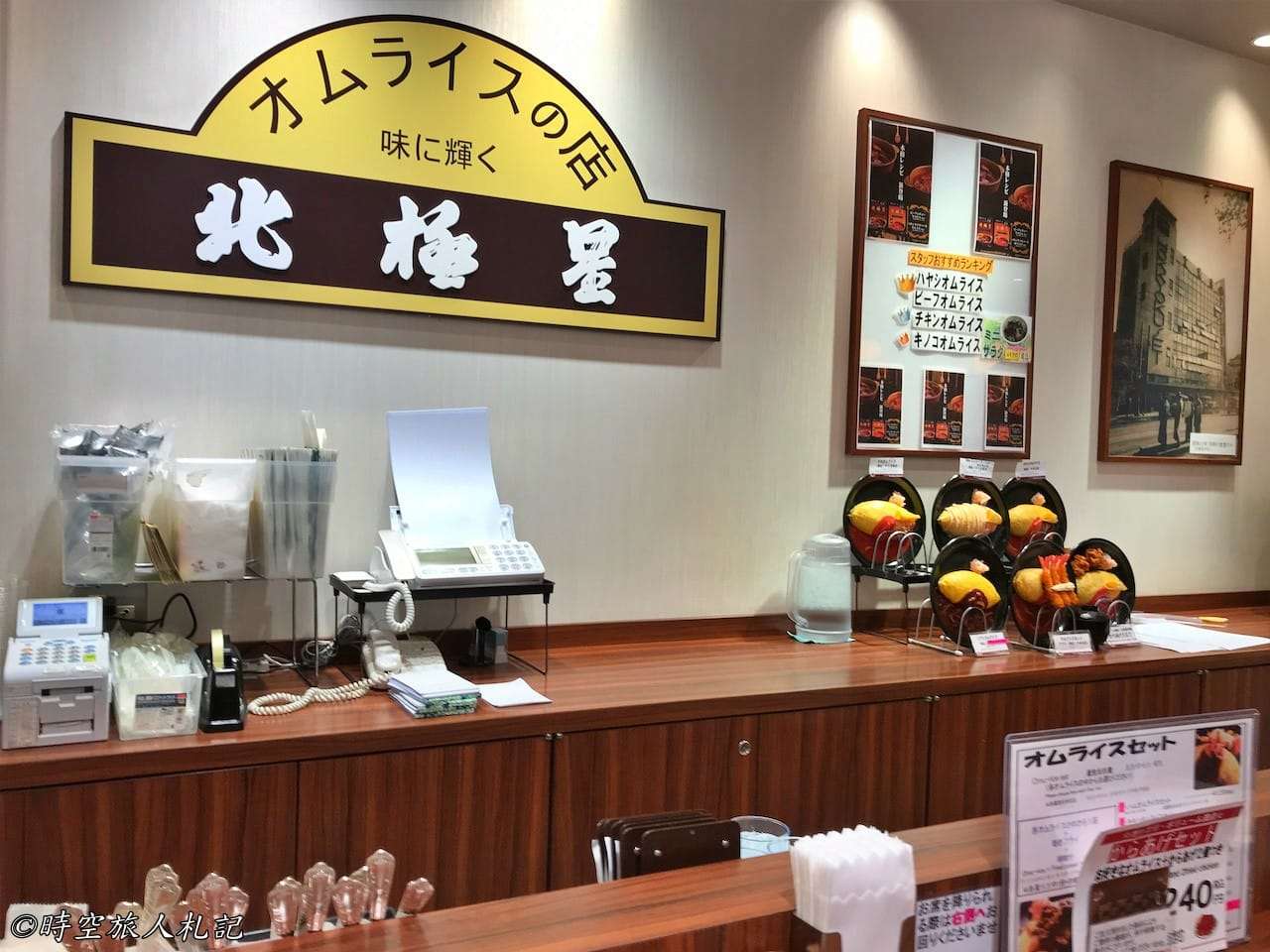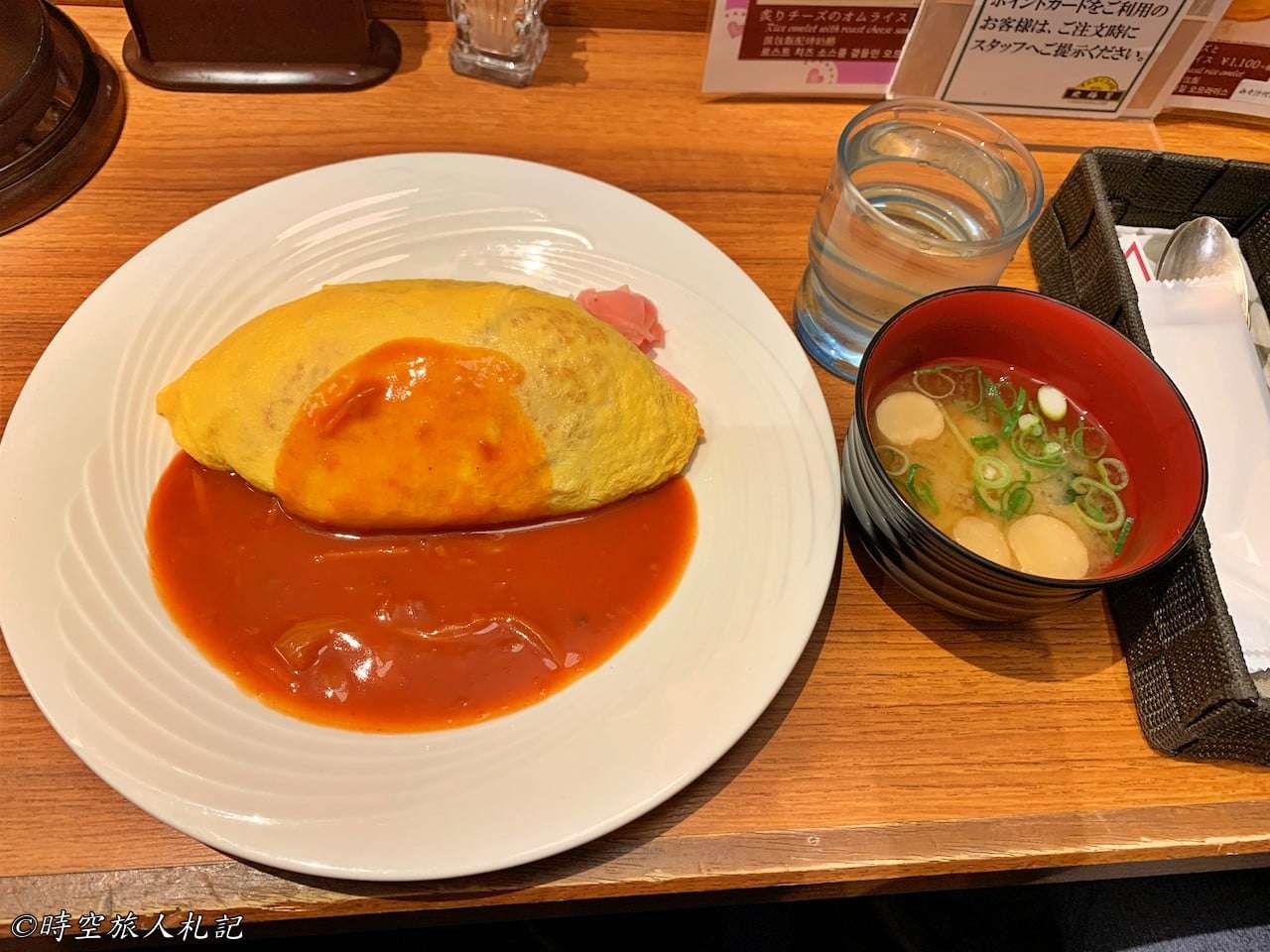 Barbecue | Nanmanting Barbecue
Rating: ⭐️⭐️⭐️⭐️⭐️ 
Price: $$
Whenever I come to Japan, I can't miss the skewers. Nanban-tei is located near Namba, and the business is very good, so I had to wait for about ten minutes. We sat down and ordered beer first. The skewers didn't disappoint. As chicken skewer freaks, we probably ordered all the chicken skewers we could understand, and each one of them came with 3 skewers, which was a good portion and tasty. Even though we were full, we couldn't resist ordering the grilled rice balls and tofu to finish off the meal.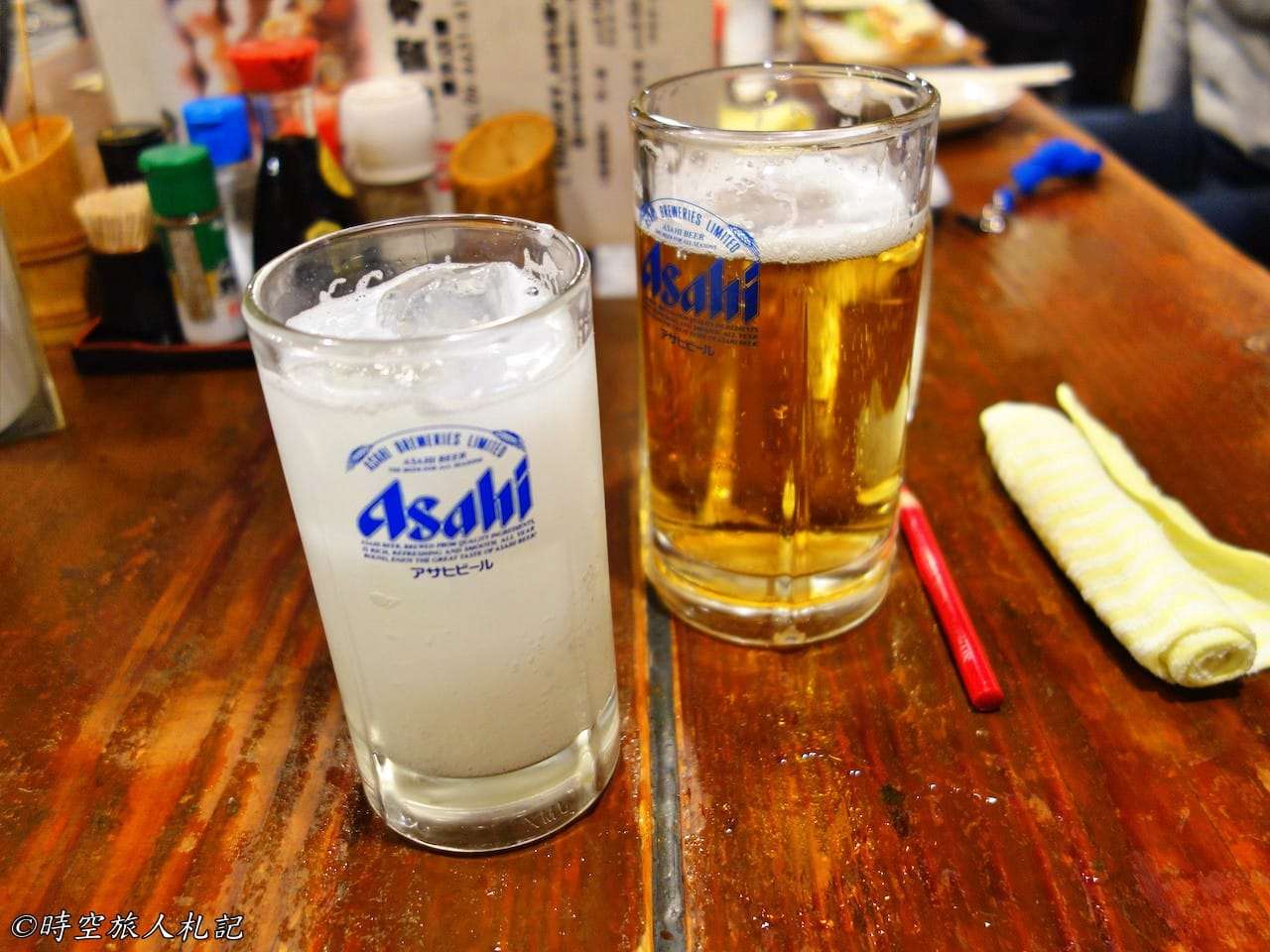 Ramen | Gingko soba
Rating: ⭐️⭐️⭐️⭐️ 
Price: $$
This ramen store specializes in chicken and white noodles in soup, and there were quite a few office workers queuing up at noon at the branch we found, but not for long. Before entering the restaurant, we put in our coins, took our tickets and handed them over to the staff, and then went in and were seated when it was our turn. We ordered the signature Chicken White Soup Ramen and the limited Pepper Beef Ramen. There was a layer of foam on top of the chicken broth, which was whipped with a foam machine to make it thicker. A side dish of Chicken Tang Yang was also added, which was a good choice. The Pepper Beef Ramen was unexpectedly good. The soup is flavored with peppercorns, making it light and tasty.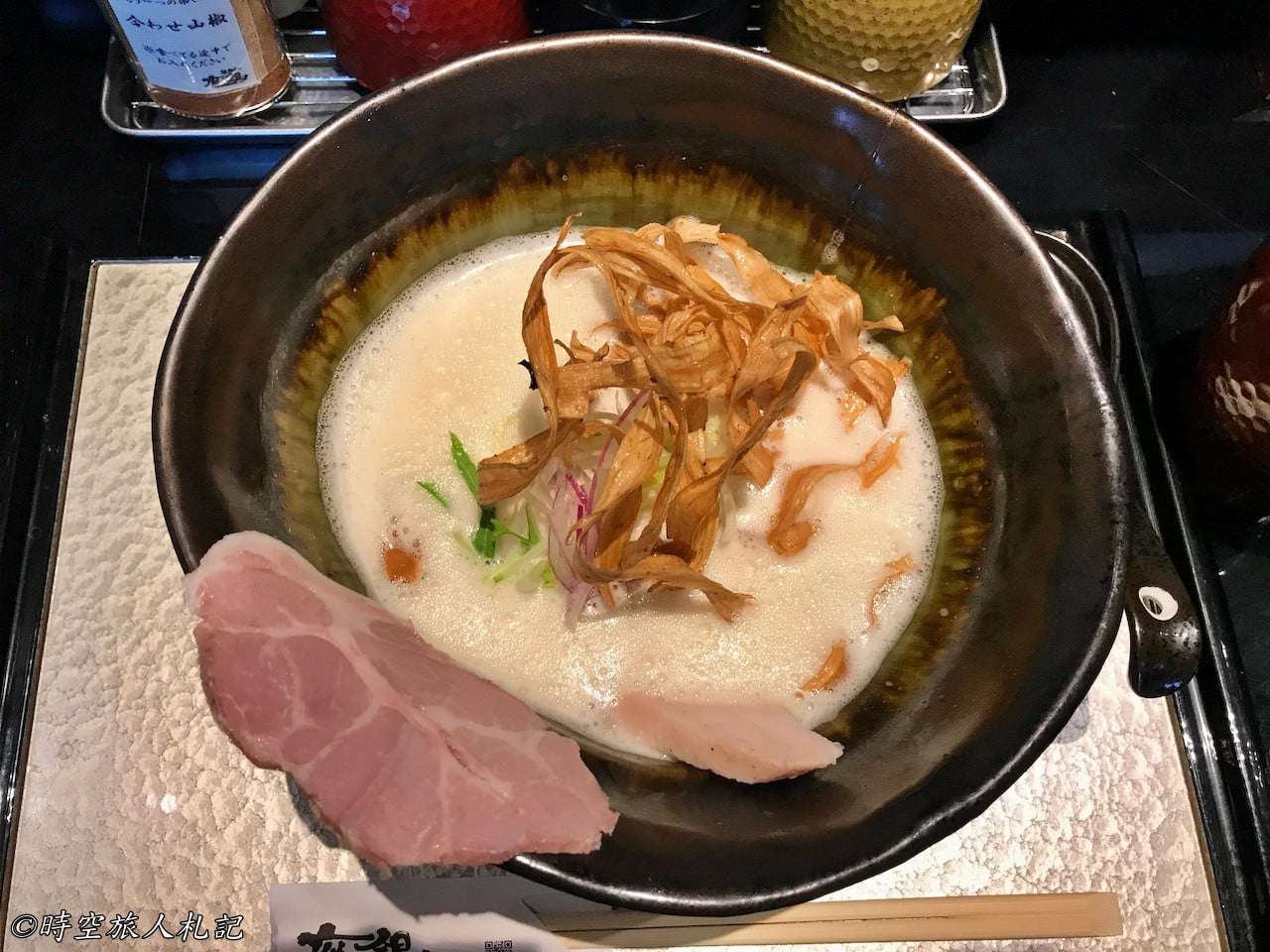 Dining | Lijiu Beef Tongue
Rating: ⭐️⭐️⭐️⭐️
Price: $$
This is actually a chain restaurant, but I really love beef tongue, so I will come here when I have the chance, so I would like to introduce it to you. This time, I ordered the thick cut beef tongue with soup.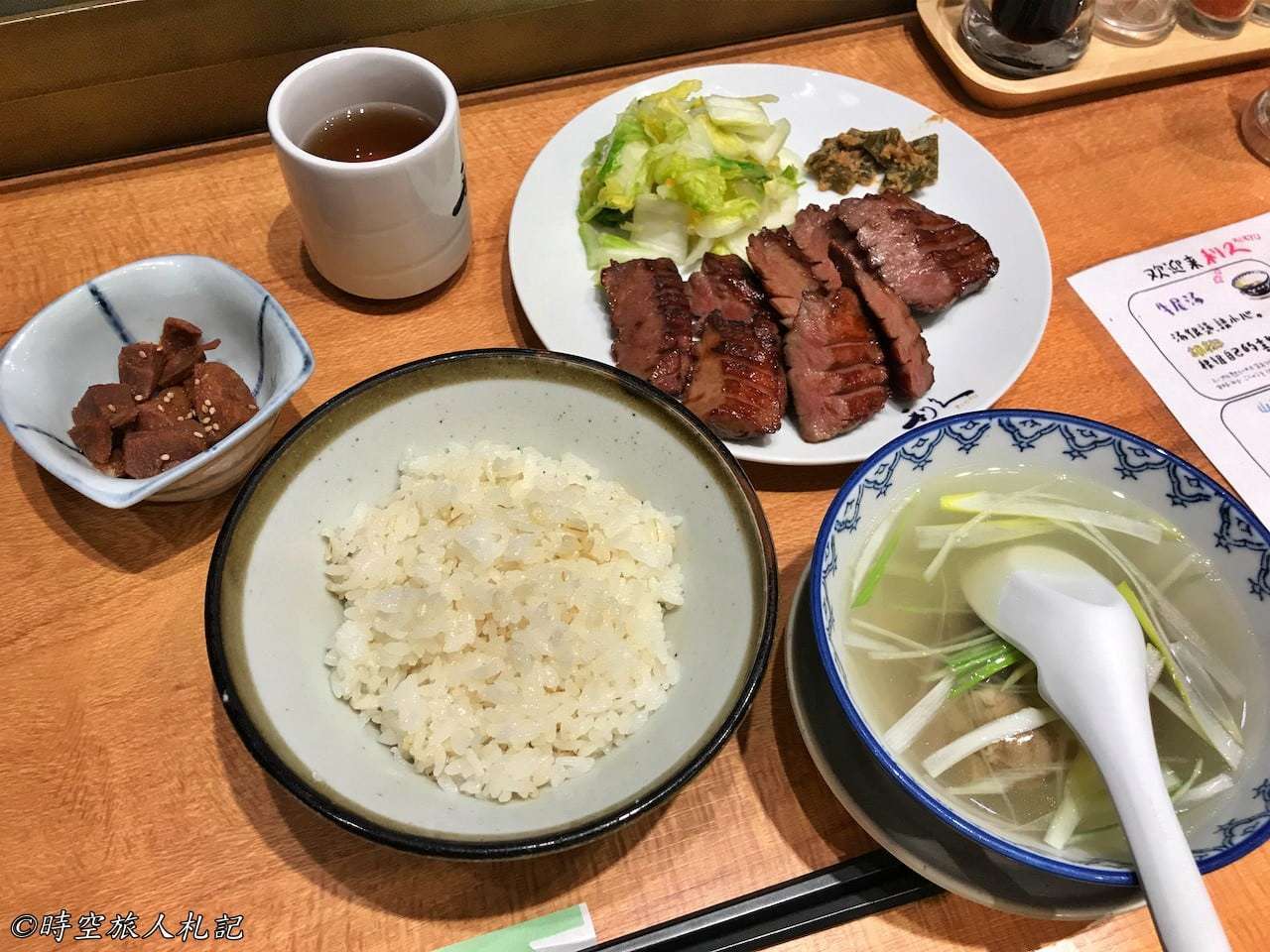 Yakiniku | Tama-ya Wagyu Yakiniku
Rating: ⭐️⭐️⭐️⭐️ 
Price: $$$$$
Danmaya is a famous high-end yakiniku restaurant in Osaka, and there are several branches. We went to the one in Umeda. It is recommended to make a reservation before coming to Danmaya. We didn't make a reservation this time, so we went to queue up half an hour before the door opened. Although we were half an hour early, there were already several groups of people in front of us, and we were lucky enough to be the last group of guests to enter the restaurant first. High-end Wagyu yakiniku restaurant dining environment is very good, after entering the room was taken into a room, in addition to ringing the bell to order and serve food will not be disturbed.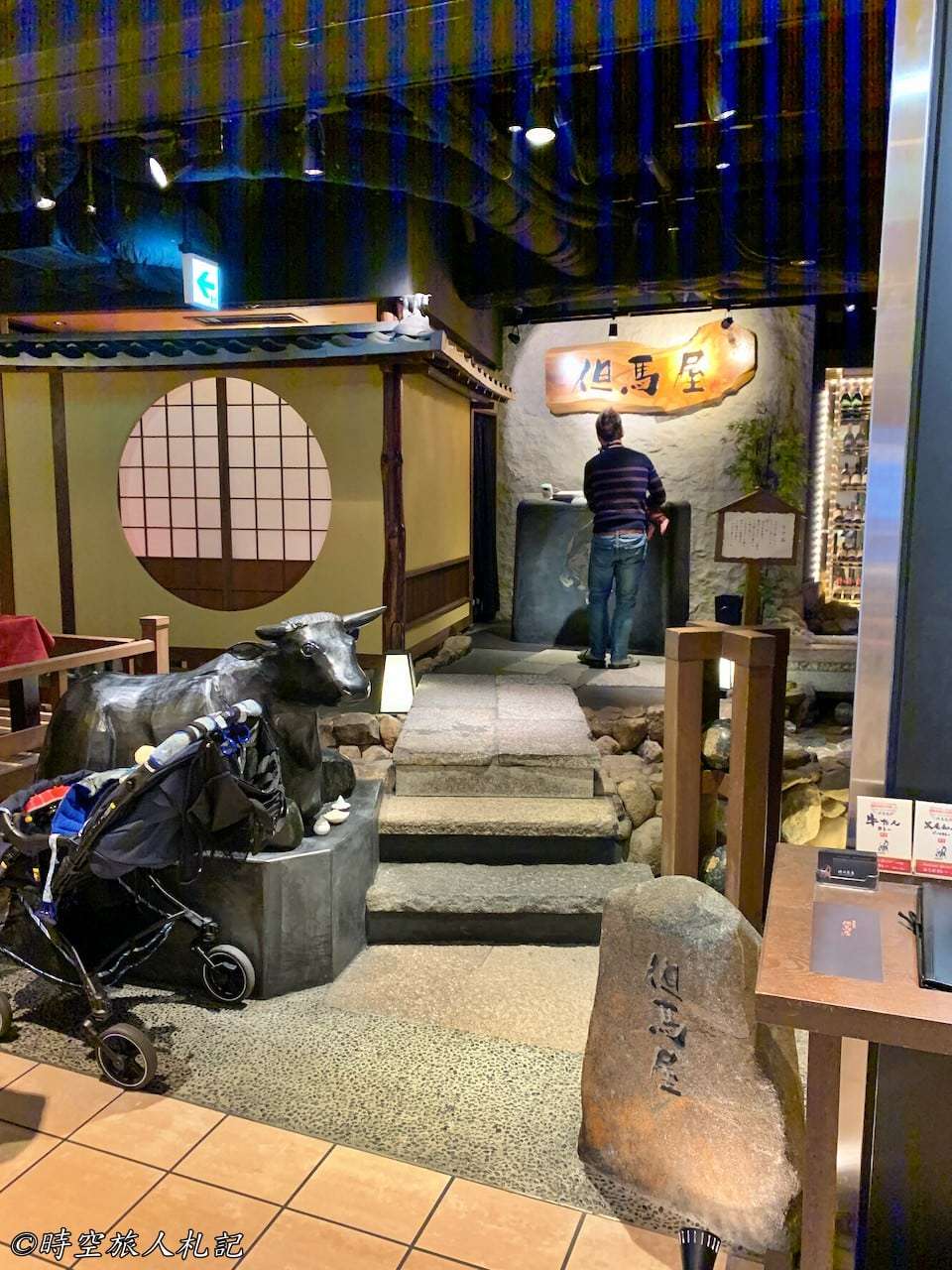 However, Ma Yau uses high quality A5 matured black wagyu beef, and of course, the price is not cheap. We decided to go for the refined route (actually because we were afraid that we would want to eat something else in the evening...), so we didn't order a combo, instead, we just ordered our favorites, including the Salt Grilled Beef Tongue, Cooked Rib-Eye Steak, Cooked Sanriki, and also tried the Oxtail Soup. The wagyu beef was melt-in-your-mouth, and the tongue and steak were my favorites.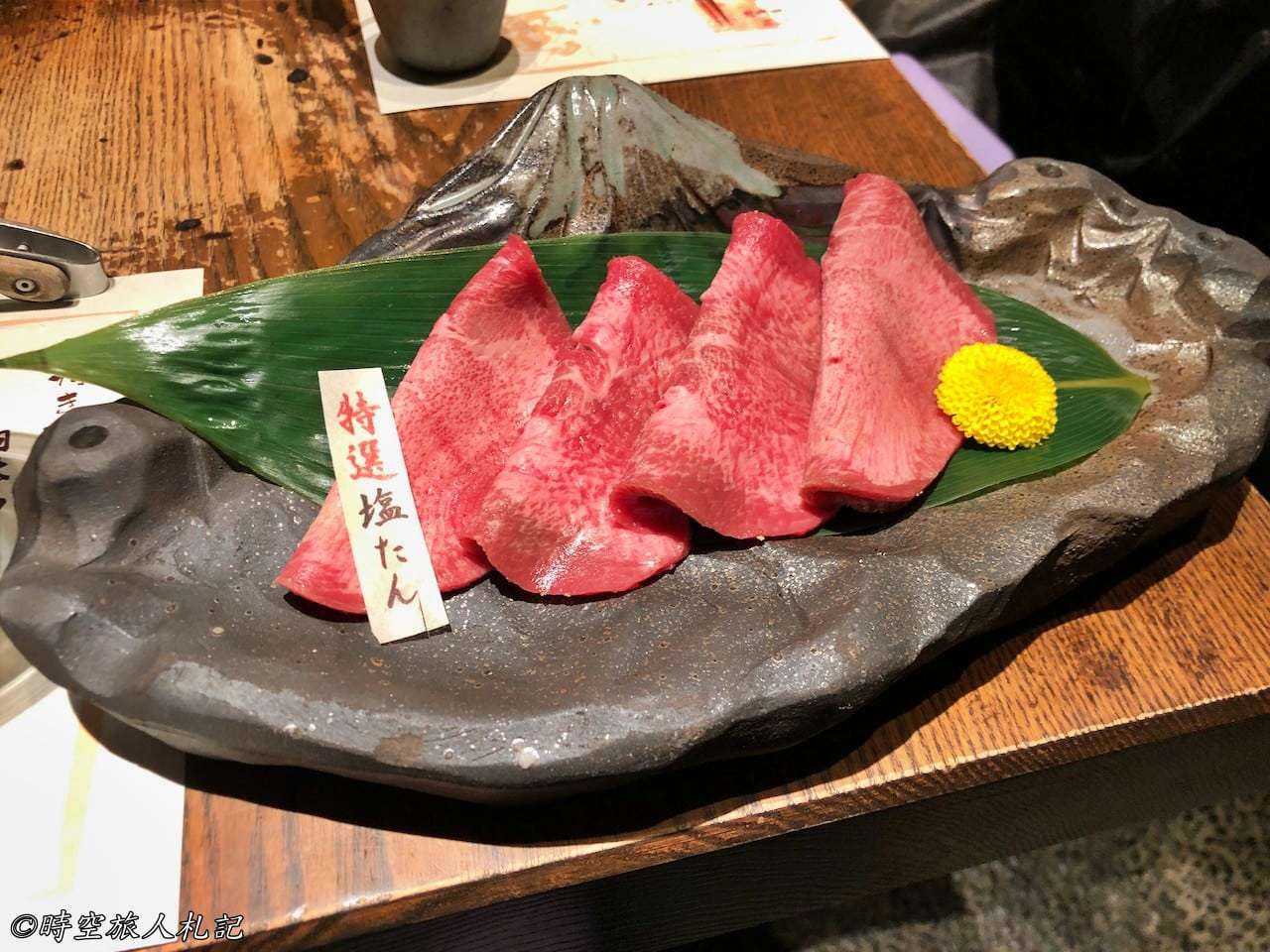 Roasted Meat | Roasted Meat Ichiban
Rating: ⭐️⭐️⭐️⭐️
Price: $$$$
Yakiniku Ichidin is a good A4 Wagyu beef yakiniku restaurant. We came to Yakiniku Ichidin early, so we were quickly escorted to the private room, and when we sat down, the staff was kind enough to bring us the Chinese menu. We didn't want to eat too much, so we simply ordered a four-meat platter and a special beef tongue. All four meats on the platter were delicious, but our favorite was the beef tongue, which was superb. There were two types of salt used for dipping, two types of sea salt, two types of rock salt and one type of lake salt. My personal favorite was the texture of the No. 4 rock salt. All four meats on the platter were delicious, but my favorite was the beef tongue, which was superb.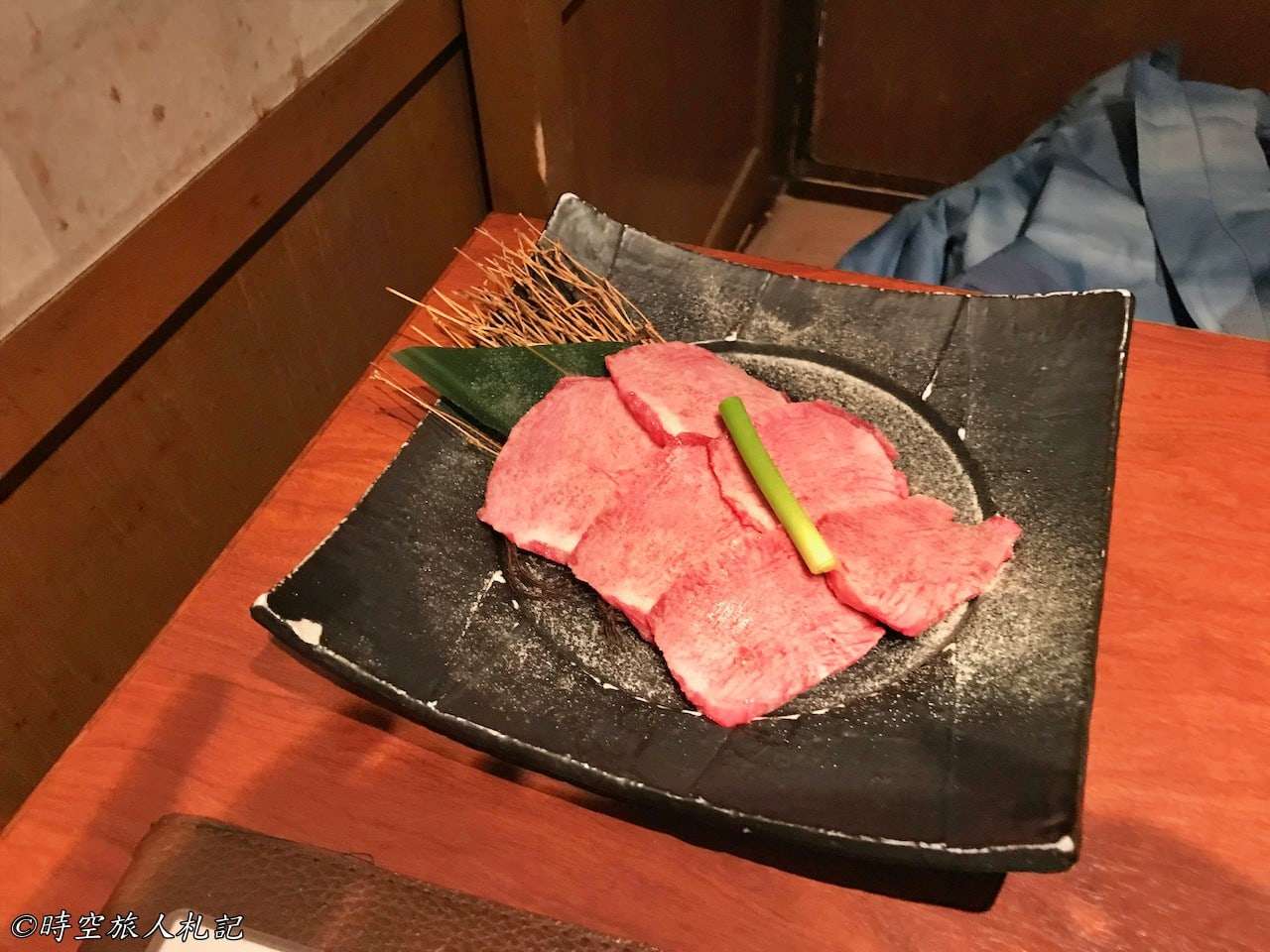 Barbecued Meat | Lukas Barbecued Meat
Rating: ⭐️⭐️⭐️⭐️
Price: $$
Rokko Yakiniku in Shinsaibashi is an all-you-can-eat yakiniku restaurant, which is recommended by many people on the internet, so I went there to try it. This restaurant is more like a family restaurant, there are three kinds of set meals, we finally ordered the C set meal, there are 22 choices within two hours you can order unlimited. I think the quality of the barbecue meat is quite good, especially the special beef five-flower that is only available in the C set meal is very tasty.
The owner spent about ten minutes explaining to us that they don't sell wagyu beef, and we made sure that it wasn't for wagyu beef before we were seated, so please don't get confused.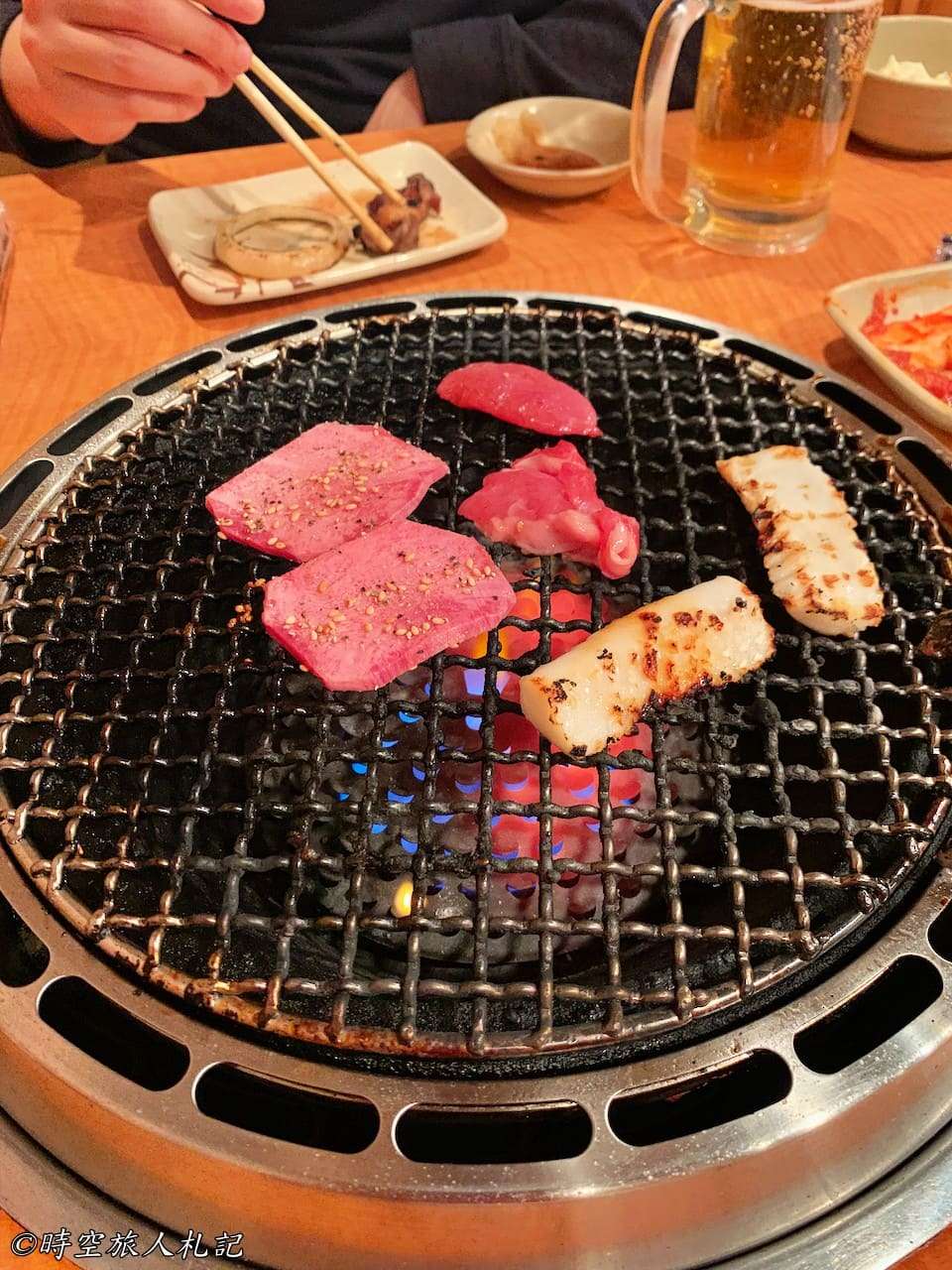 Ramen | Ginza Bon Ramen
Recommendation Index: ⭐️⭐️⭐️
Price: $$
This is a spin-off of Tokyo's Ginza Bon Bon Ramen, and the Osaka branch is located in the B2 food court of Osaka Station Lucua. The signature dish is the Chicken Shiratsu Ramen, and we ordered the signature flavor as well as the Clam and Oyster Ramen. The chicken broth is made from chicken bones and vegetables that have been simmered for more than 10 hours, making it sweet and savory. The clam ramen is a refreshing soup with ginger and pomelo, and the noodles are delicious.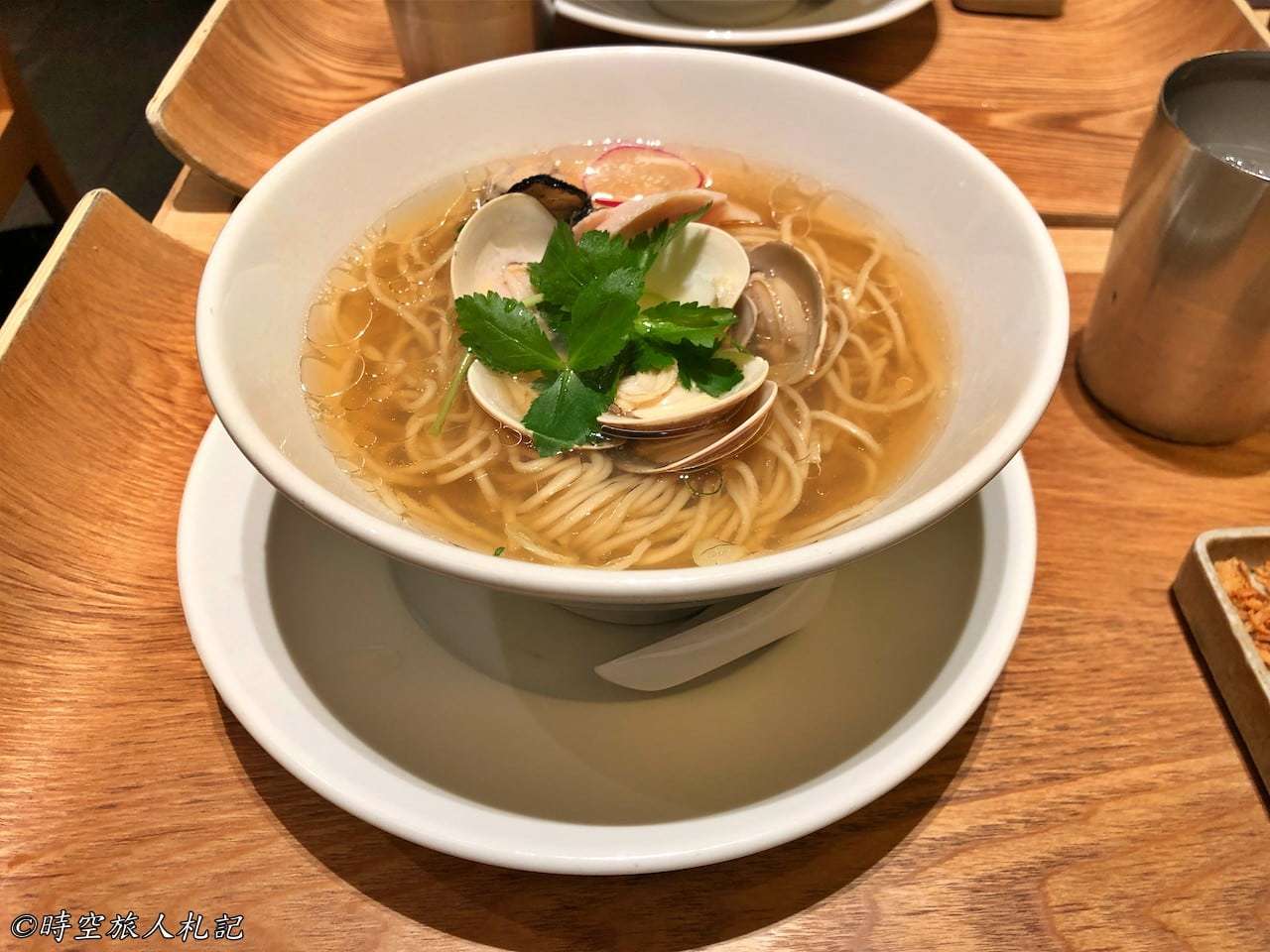 Desserts | Harbs
Recommendation Index: ⭐️⭐️⭐️
Price: $$
Harbs is also a classic dessert store, and there are more than one branch in Osaka. I like to take them to my hotel.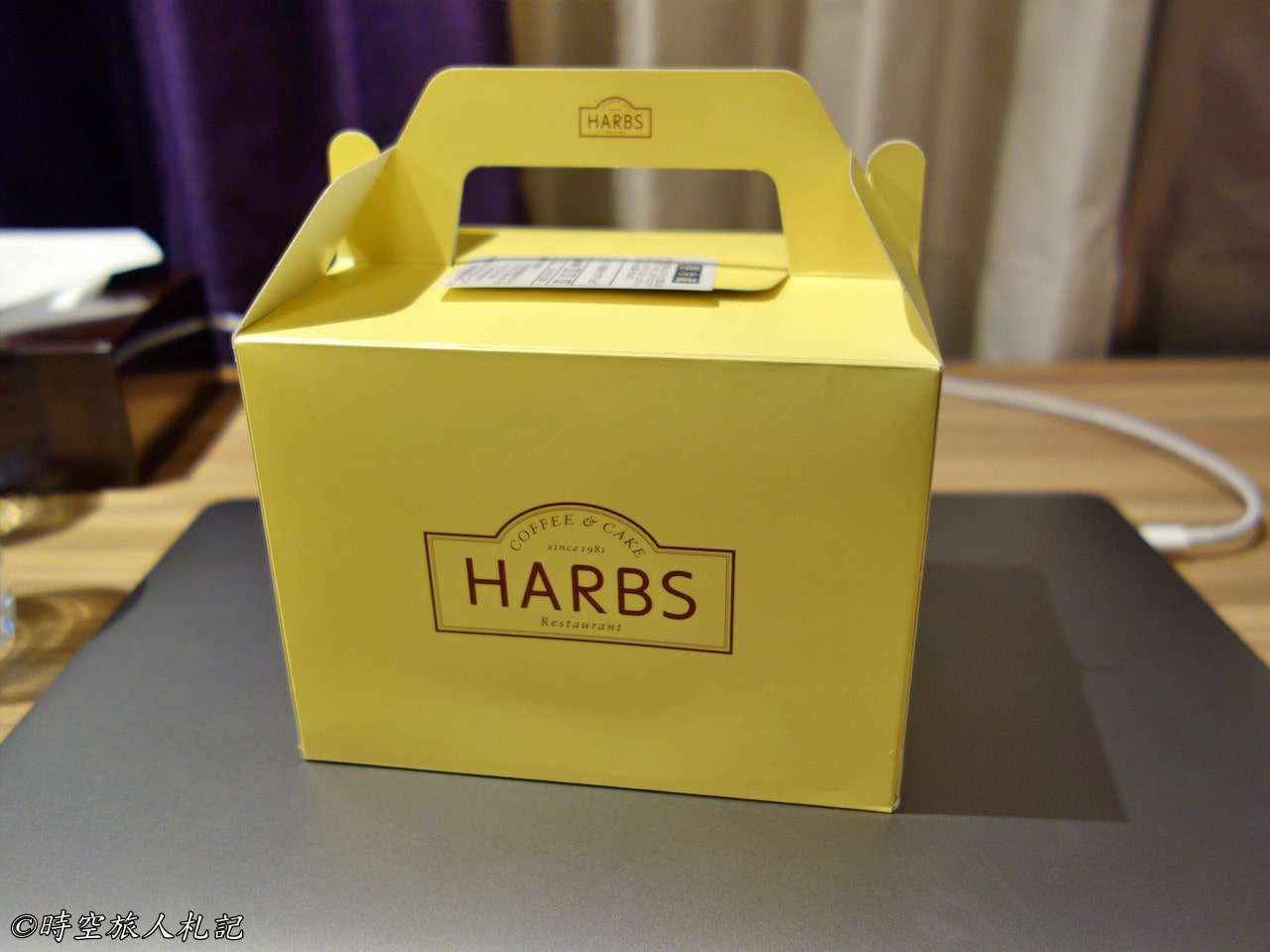 Osaka Gourmet Center | HANJIN Umeda Underground Gourmet Town
Rating: ⭐️⭐️⭐️⭐️
Price: $$
I stayed near Umeda station several times, and every day when I came out of the hotel, I passed by the underground food court and department store. I bought my breakfast and snacks here every day, and when I went to Himeji, I brought 551 Tonkotsu buns and yakitori with me. There are so many different kinds of food, so I'm not going to introduce them all, but I can say that I'm so happy to have something different to eat every day here.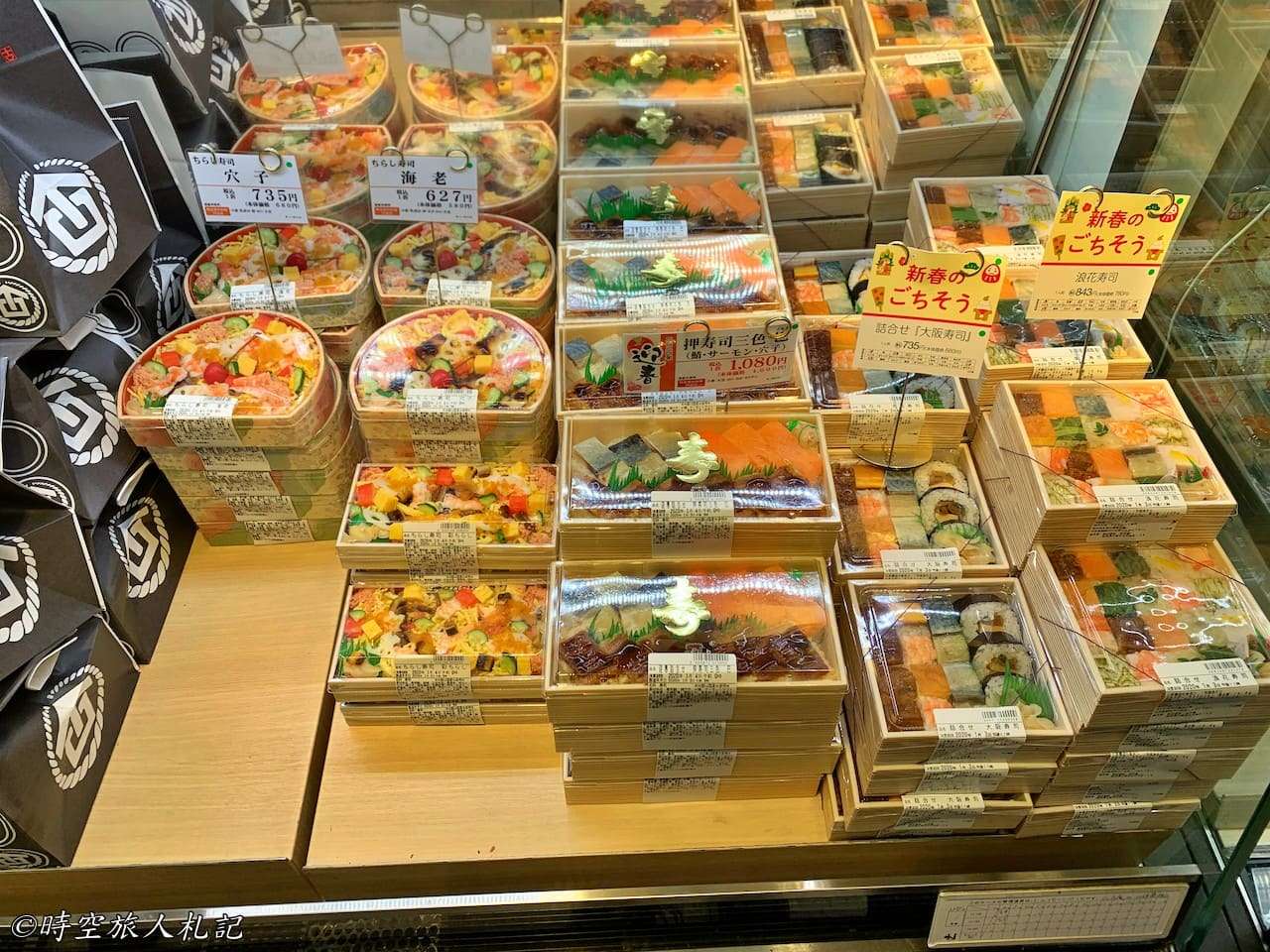 Thank you for visiting our website.

All the content on this site is original and shared with the purpose of providing valuable information. We sustain the operation of this site through a small amount of advertising and sponsored links. If you click on links to third-party merchants on our site and make purchases, we may receive a portion of the sales as a commission. If you click on links to third-party merchants on our site and make purchases, we may receive a portion of the sales as a commission.

Find more posts on a map Here.

My recommended resources for hotel bookings.

My recommended resources for activity bookings.
Buy me a coffee and support my contents!
If you are interested in quoting this article or using any part of its content and images on your website or publication, please contact us via email to request permission.