Introduction to Kohala coast area
existBig Island, Hawaii Of the regions, Kohala coast, which is located in the northwest, has received less attention, perhaps because of the proximity of the southern edge of Kohala coast.KonaIf you go north from Kona airport, you will find Waikoloa village, a high class resort area. Most of the tourists who come to Waikoloa village spend a lot of money to enjoy their life in the resort. But the fun of Kohala coast doesn't stop at the resorts, the rainfall here is low, and like Kona, there are beautiful beaches with good weather, suitable for snorkeling, and Hapuna beach state park is the largest white sand beach on the big island. Hapuna beach state park is the largest white sand beach on the Big Island, and is rich in Hawaiian history, from the Puukohola Heiau National Historic site built by Hawaii's kings, to the remains of an old fishing village, Lapakahi State Park.
It's not a long drive to visit all of these places, but if you can, it's best to stay overnight. The resorts here are not just big and gorgeous, you can spend a whole day just walking around Waikoloa village.
Accommodation in Waikoloa village, Bizka:
Lapakahi State Historic Park
Lapakahi State Historic Park, on the north coast of Kohala coast, is the remains of an old commoner's fishing village, dating back to the 1300's, and covering 1.5 miles of the nearby coastline. Most of the historical sites we see on the island are related to the royal family, but it is rare to see such a well-preserved commoner's fishing village. Starting from the visitor center, you can walk around the 0.5 mile trail and see triangular-shaped Hale buildings, which were usually used for healing, as well as remnants of stone chessboards, salt-making stone tools, and other paraphernalia.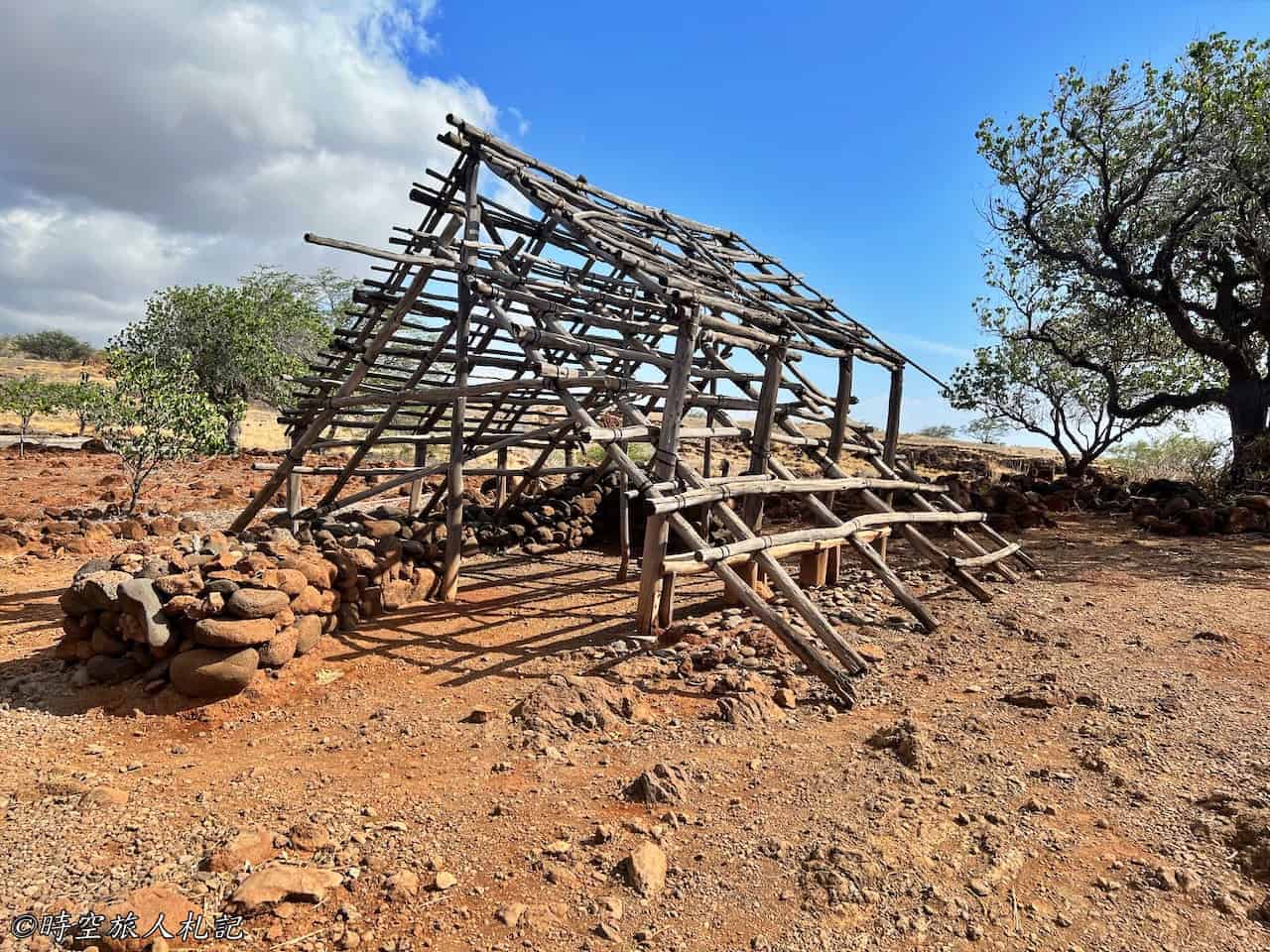 Pu'ukohola Heiau National Historic site
This is one of the least crowded attractions that I found quite interesting. Pu'ukohola Heiau is the most famous Heiau on the Big Island, which is a Native Hawaiian religious building, similar in concept to a temple. If you remember the great Hawaiian King Kamehameha I, this Heiau is related to his story of unifying the Hawaiian Islands. Legend has it that Kamehameha wanted to unify Hawaii, so he went to the priests, and the priests told him that if he built a Heiau here, he would be successful, so he started a huge construction project, mobilizing 10,000 manpower to build this Heiau. In those days, the Hawaiians didn't have any machines, so this stone platform was built by 10,000 people by transferring the stone to the building.
The original Heiau actually had other wooden parts on it, but they were later demolished by order of Kamehameha's son, Liholiho.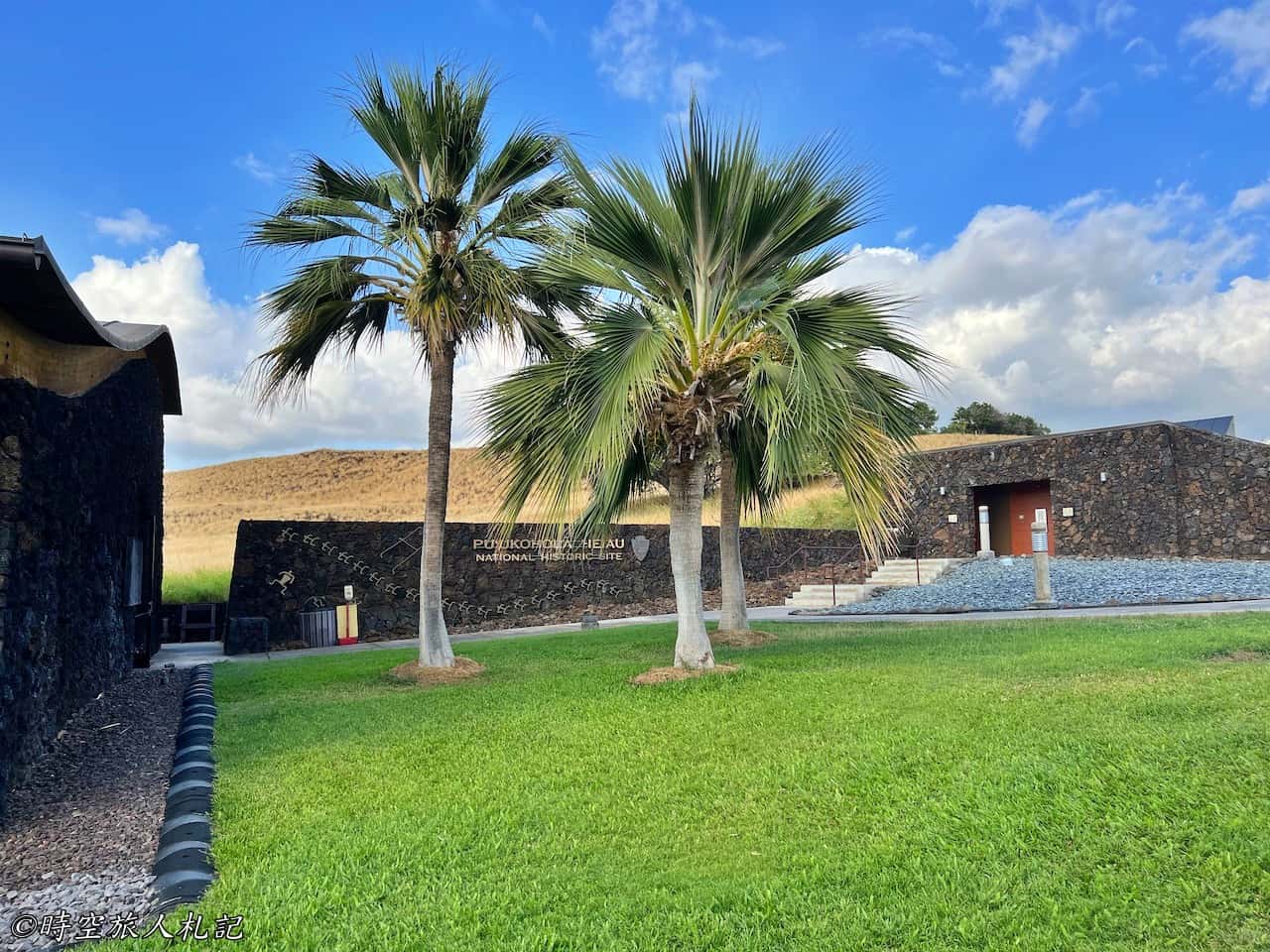 The area below, near the sea, was called Pelekane, a royal land, and after the construction of Heiau, a religious ceremony of sacrifice was necessary. Kamehameha invited his political rival, Keoua, to kill him as a sacrifice, but Keoua knew that the invitation was for a sacrifice ceremony, but decided to go along with it for the sake of unification of Hawaii, so he was killed in the Pelekane area below, near the sea. After the ceremony, Kamehameha succeeded in unifying Hawaii.
A smaller stone platform can be seen on Pelekane, which is actually a Heiau called Hale o Kapuni Heiau, built by another ancient heiau, who believed that the souls of his family members who died became part of the sharks, and so built the Hale o Kapuni Heiau next to the shark-infested bay.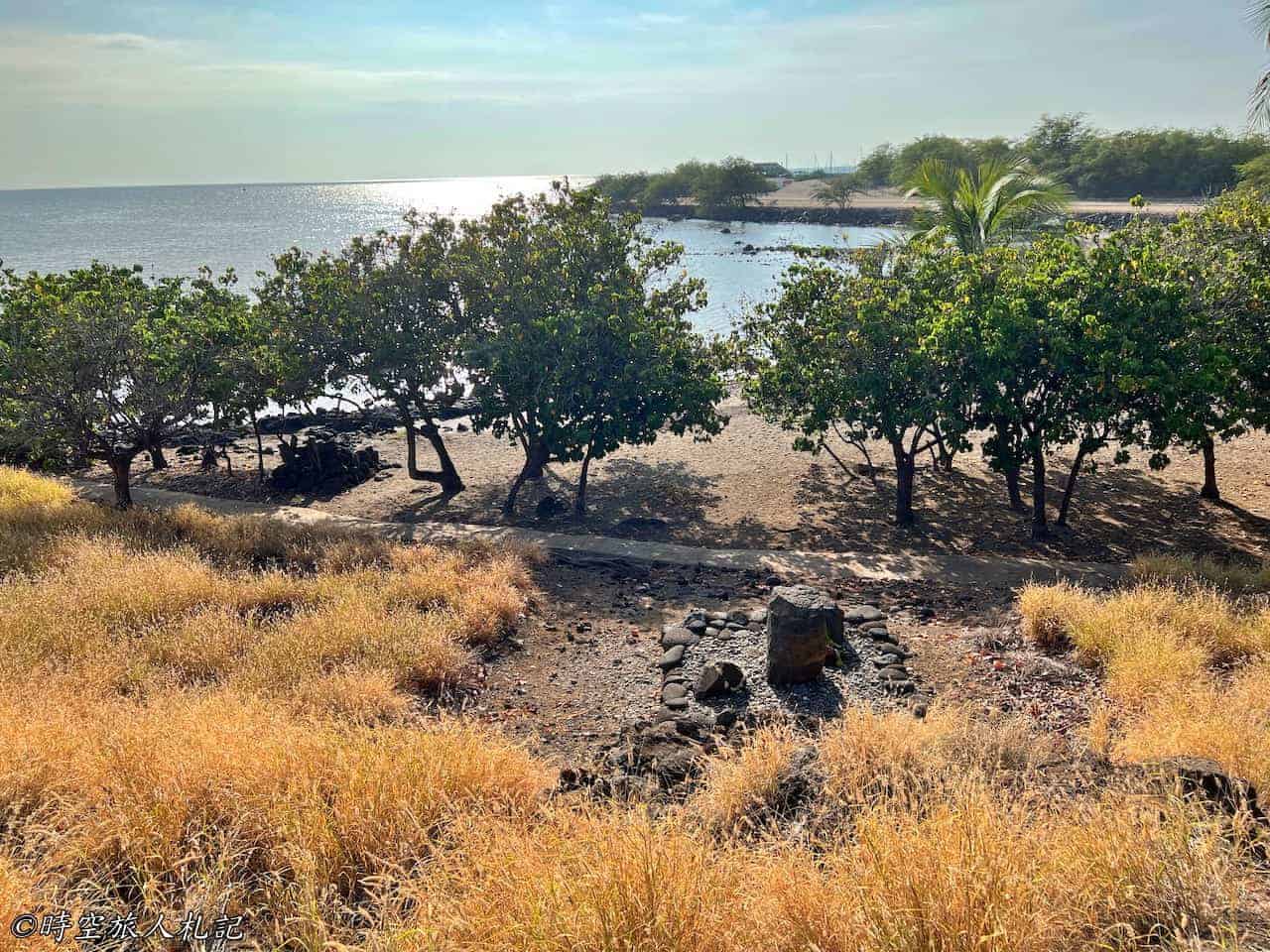 Hapuna beach state park
Hapuna beach state park is known as the most beautiful beach in Hawaii. This white sand beach is the largest on the Big Island and is internationally recognized as one of the top ten beaches. The water is perfect for swimming, snorkeling and other marine activities.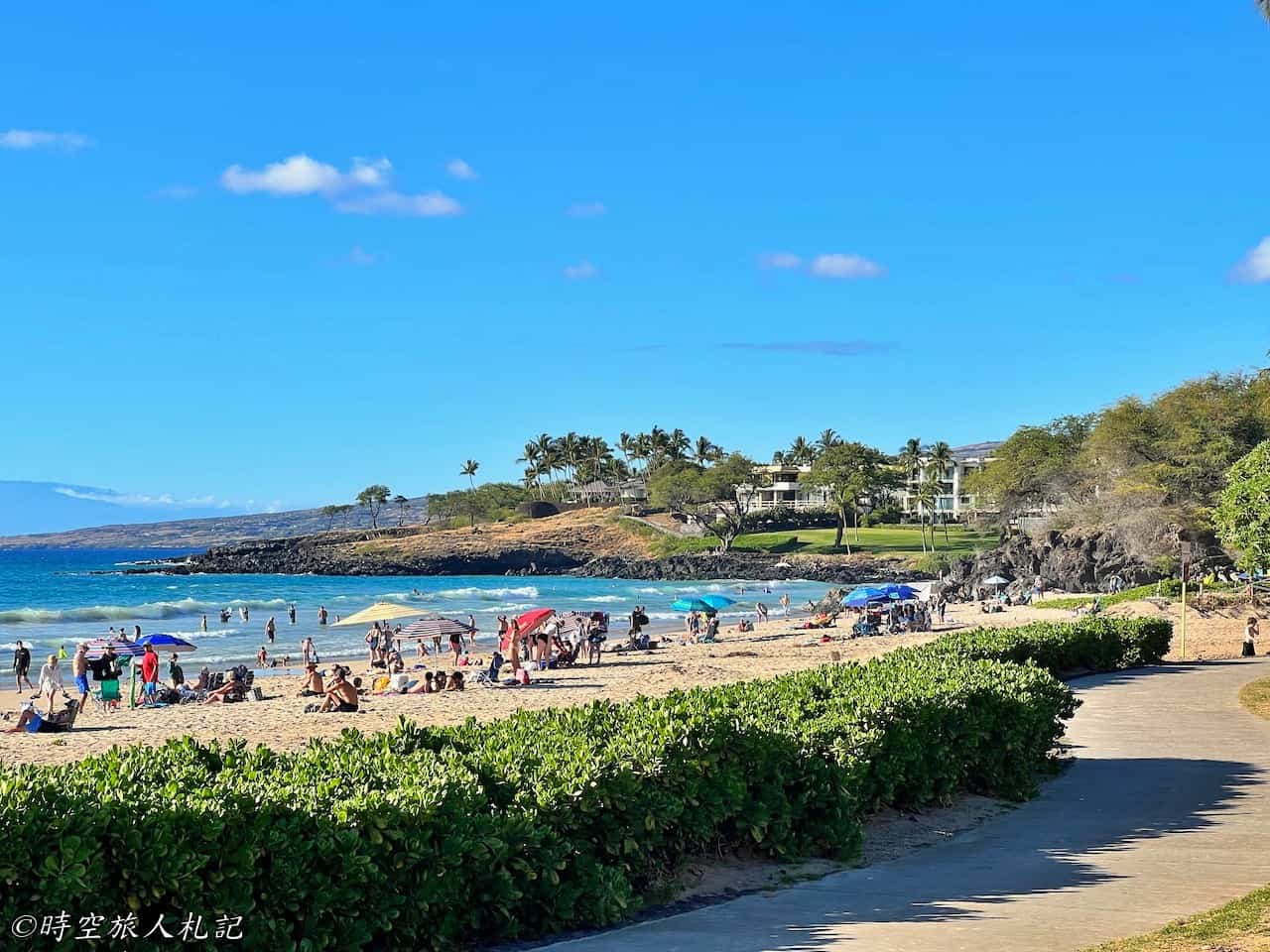 The closer you get to the entrance, the more tourists there are, but the beach is actually quite long, so it's quite easy to find a quieter spot farther away, and it's very comfortable just to lie on the beach. The first time we came here, we stayed until the sun went down, and it was a great place to watch the sunset.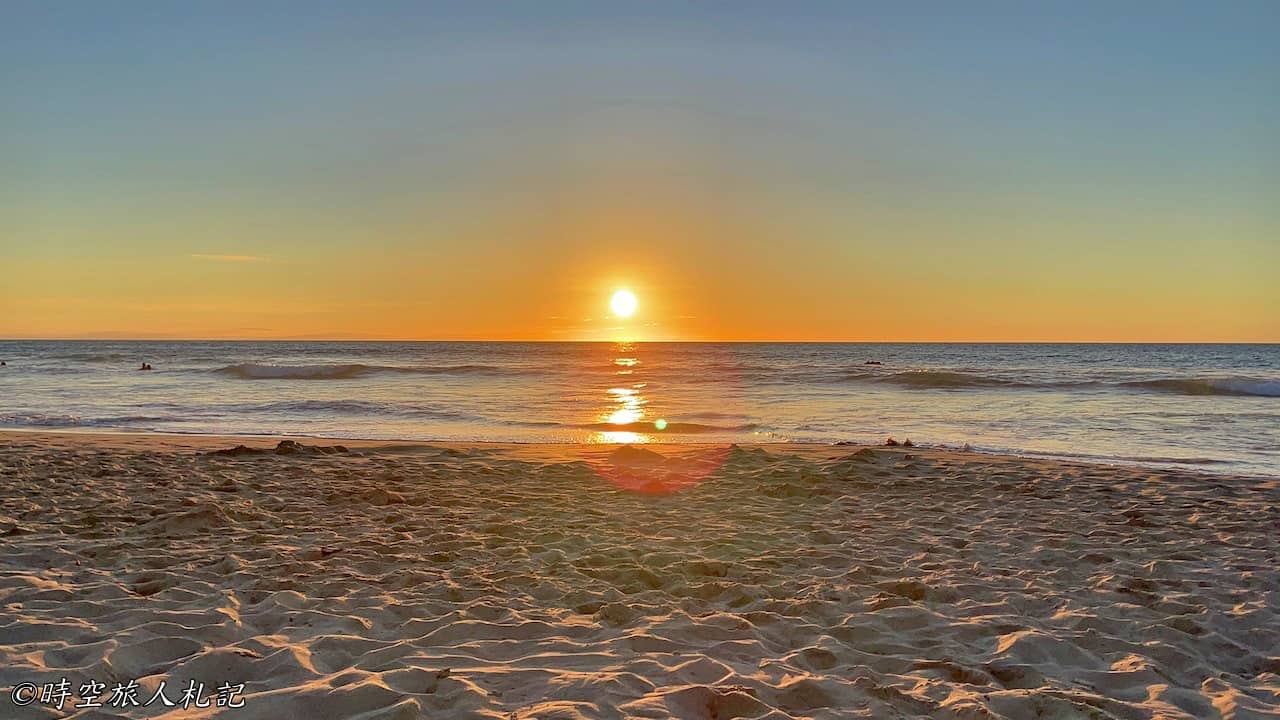 Beach 69
Beach 69 is a branch of Hapuna beach, a favorite snorkeling spot for locals. The good thing about snorkeling here is that there are reefs nearby and there are a lot of fish, and there are also trees on the shore, so you won't get too much sunshine when you are resting on the shore. The sea is very blue and beautiful, some people just fish and read books here.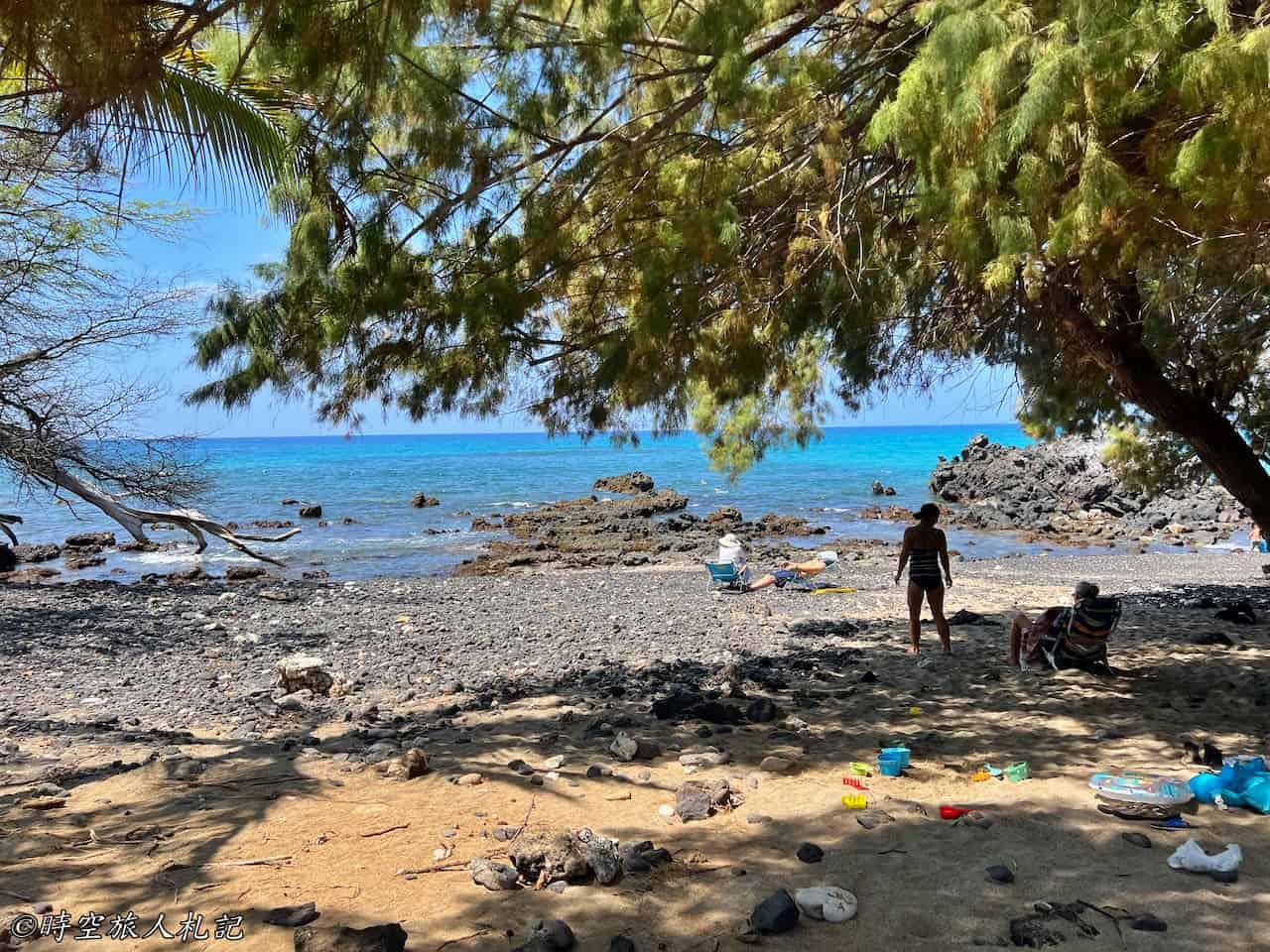 We snorkeled here on the last day of the trip. We snorkeled many times throughout the trip, and after we had enough experience, we bought all the snorkeling gears that we lacked before, so the snorkeling went especially well this time.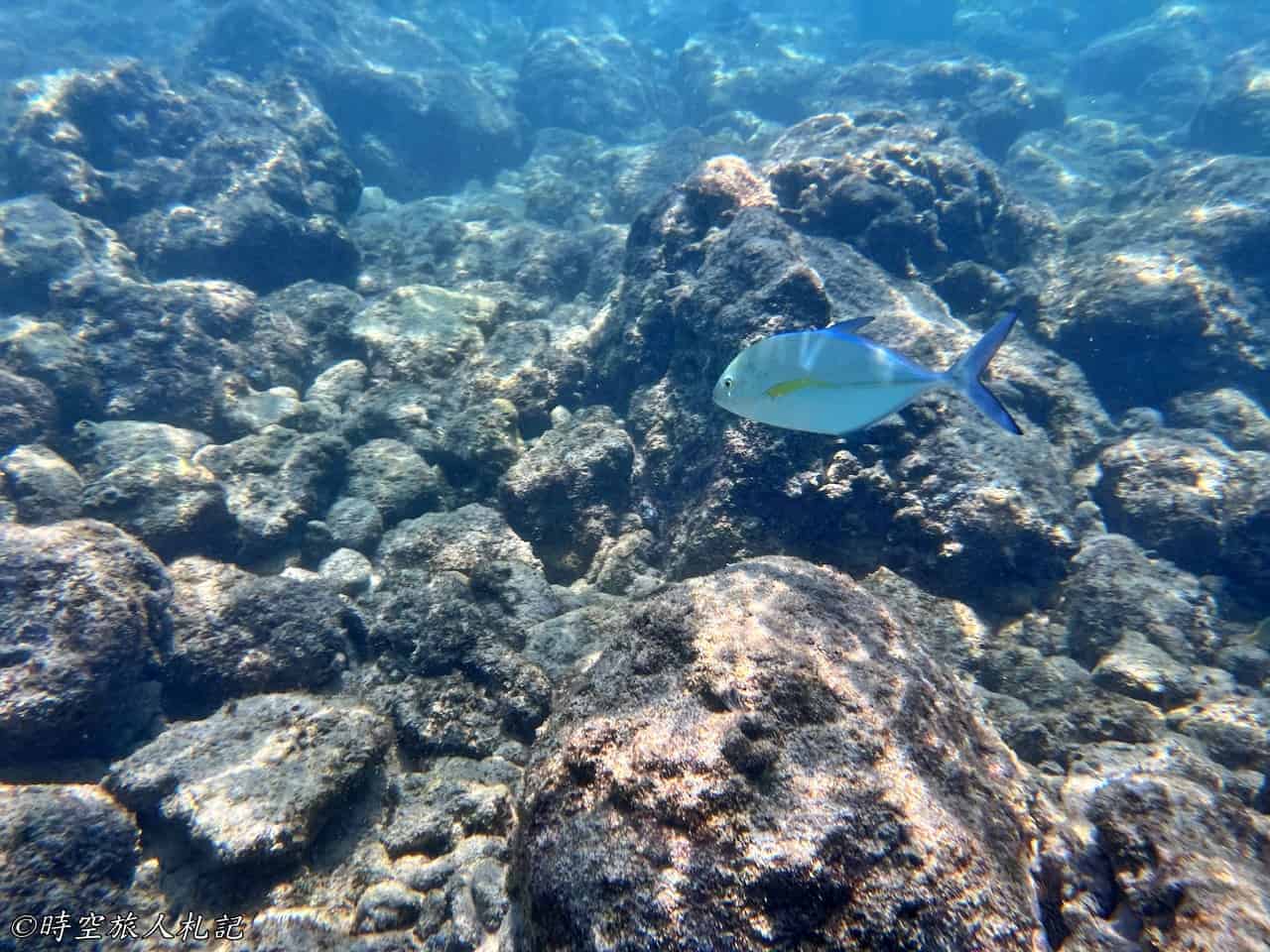 Remind everyone to bring something besides snorkeling shoes and snorkeling goggles, it's better to add de-fogging agent and water shoes to your snorkeling trip. As for the brand, you don't need to be too picky, it's good to have all of them with you: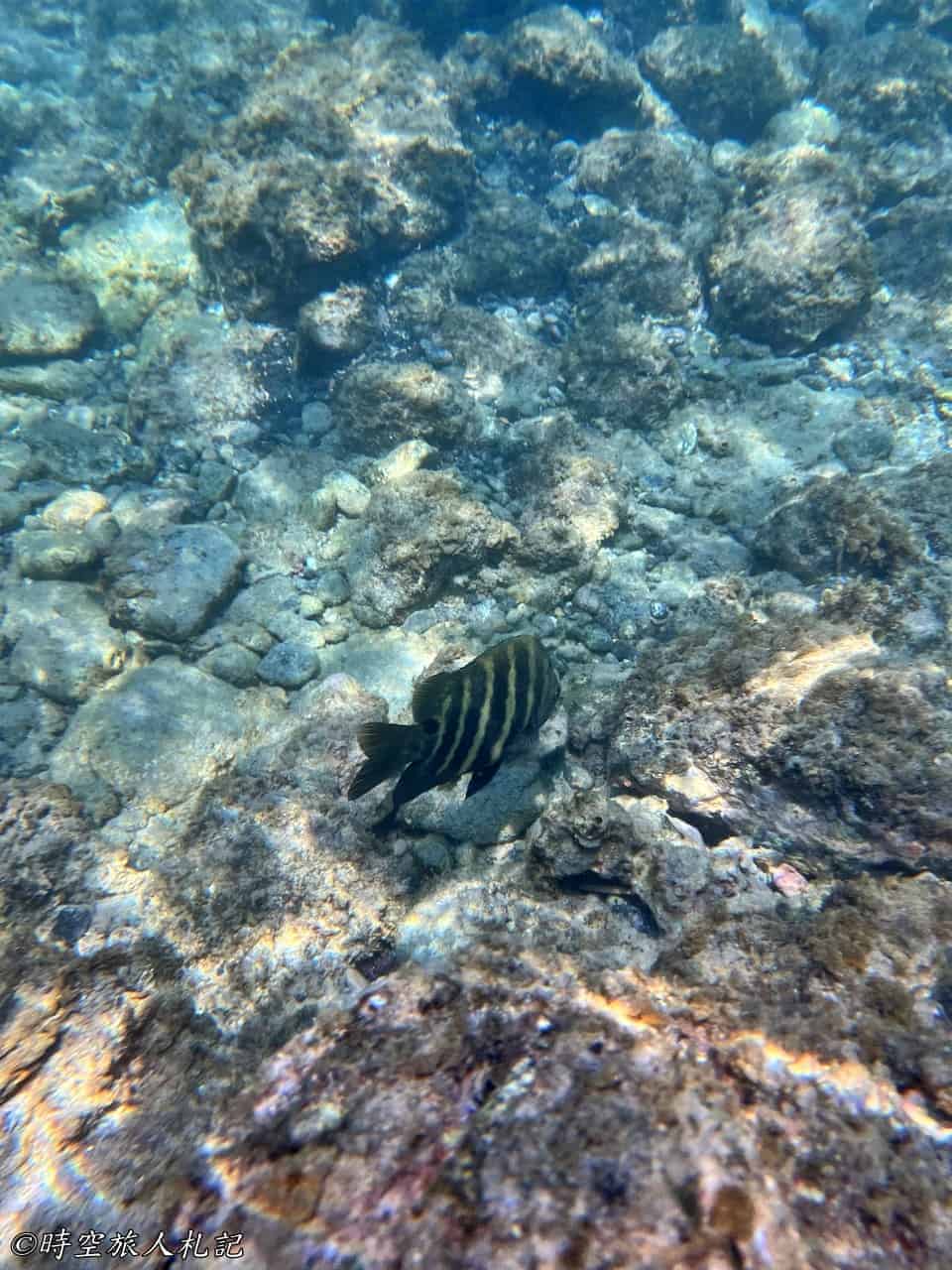 Waikoloa Village
Waikoloa village is where most of the high class resorts are located, and I think even if you don't stay here, you can still enjoy it as a separate attraction. This time, we mainly stayed atHilton Waikoloa Village HotelThis is a great neighborhood to spend two days in a row. The resorts next to the beach are more expensive, so if you can't be bothered, you can pay $39 for parking to get in (think of it as a ticket for the whole family) or consider staying at a related hotel like we did, which will waive the parking fee. Like us, we actually stayed at a cheaper hotel.King's landI drove into HIlton Waikoloa Village two days in a row.
The highest class resort is one with amazing views and super gorgeous facilities. The reason why we came here two days in a row is because the whole resort is quite big and we spent a lot of time just looking at the scenery along the coast. On the first day, we only wanted to come to the beach to watch the sunset, but we ended up walking from the parking lot to the beach for half an hour because it was too big for us, so we didn't make it in time for the sunset, so we came back the next day to watch it again. Even though there is a tram that connects to the beach, it is said that some older tourists get angry because they have to walk too much with their luggage. Indeed, just visiting this place is like walking a hiking trail.
Of course, charging such a high price is definitely not just about the size of the land. Once we entered the resort, we were actually surprised by the splendor of the Hilton Resort. In addition to its own large private beach, the resort also has hard facilities such as a swimming pool, dolphin pools, waterfalls, suspension bridges, and a tropical rainforest... Walking along the beachfront walkway, there are lounge chairs and beds everywhere, and if you have the money, you can have a massage with a sea view. The children's favorite swimming pools are also very large and are located in all four parts of the hotel. Although I don't quite understand the beauty of some of the places, why do they have to put terracotta warriors and many statues of Buddha? You can watch whales during the daytime along the coast, especially at Budda point, where a big Buddha is placed.
If you want to do some shopping and eating, there are shopping streets outside the hotel and many seafood restaurants along the coast. The Hilton's seafood restaurant looks great, but it's so upscale that you have to pay a deposit of $150 per person when you book, and you can't even grab it...
All in all, it's a fun trip for the whole family, whether you plan to spend a lot of money or just visit.
Accommodation in Waikoloa village, Bizka: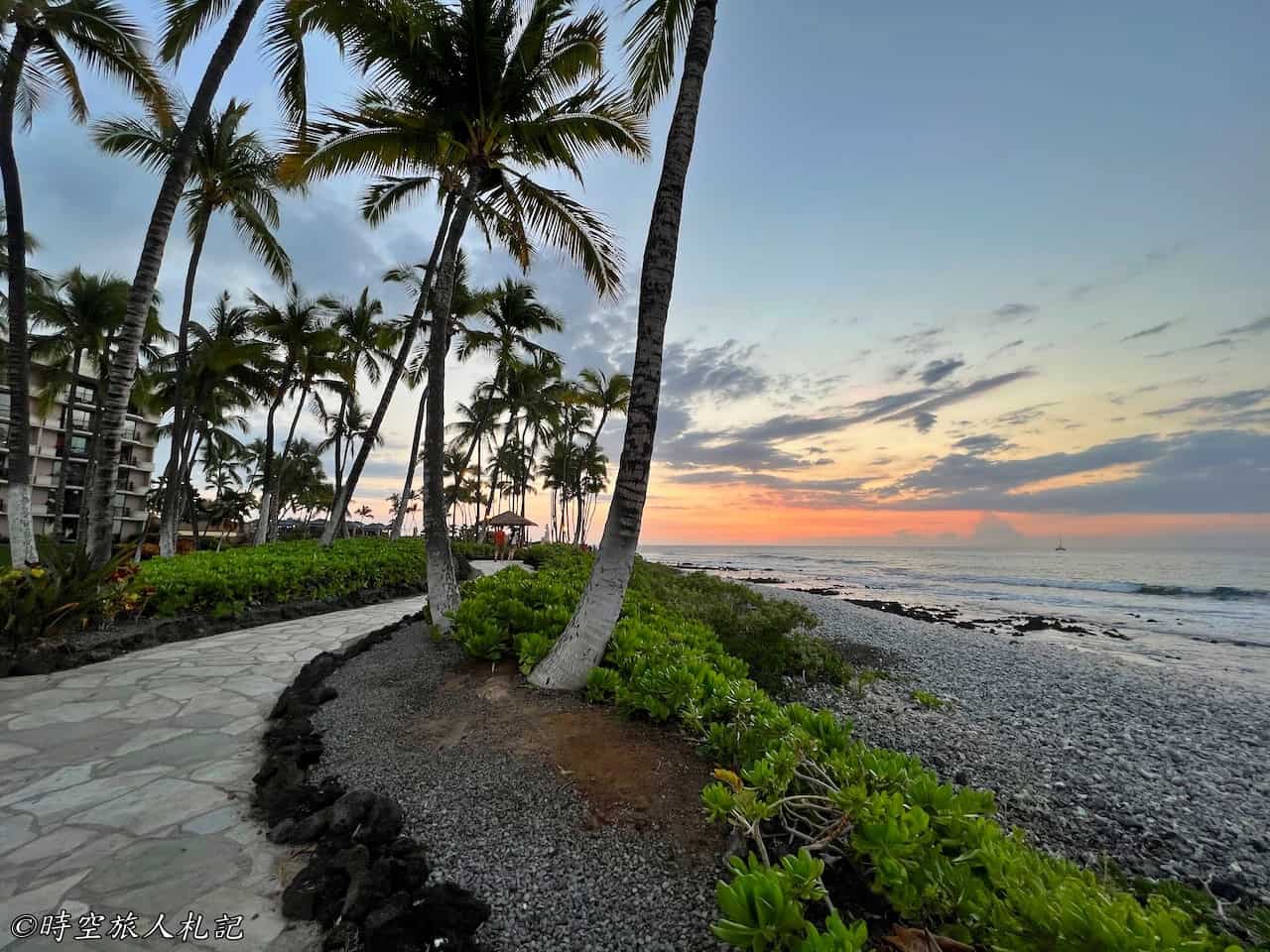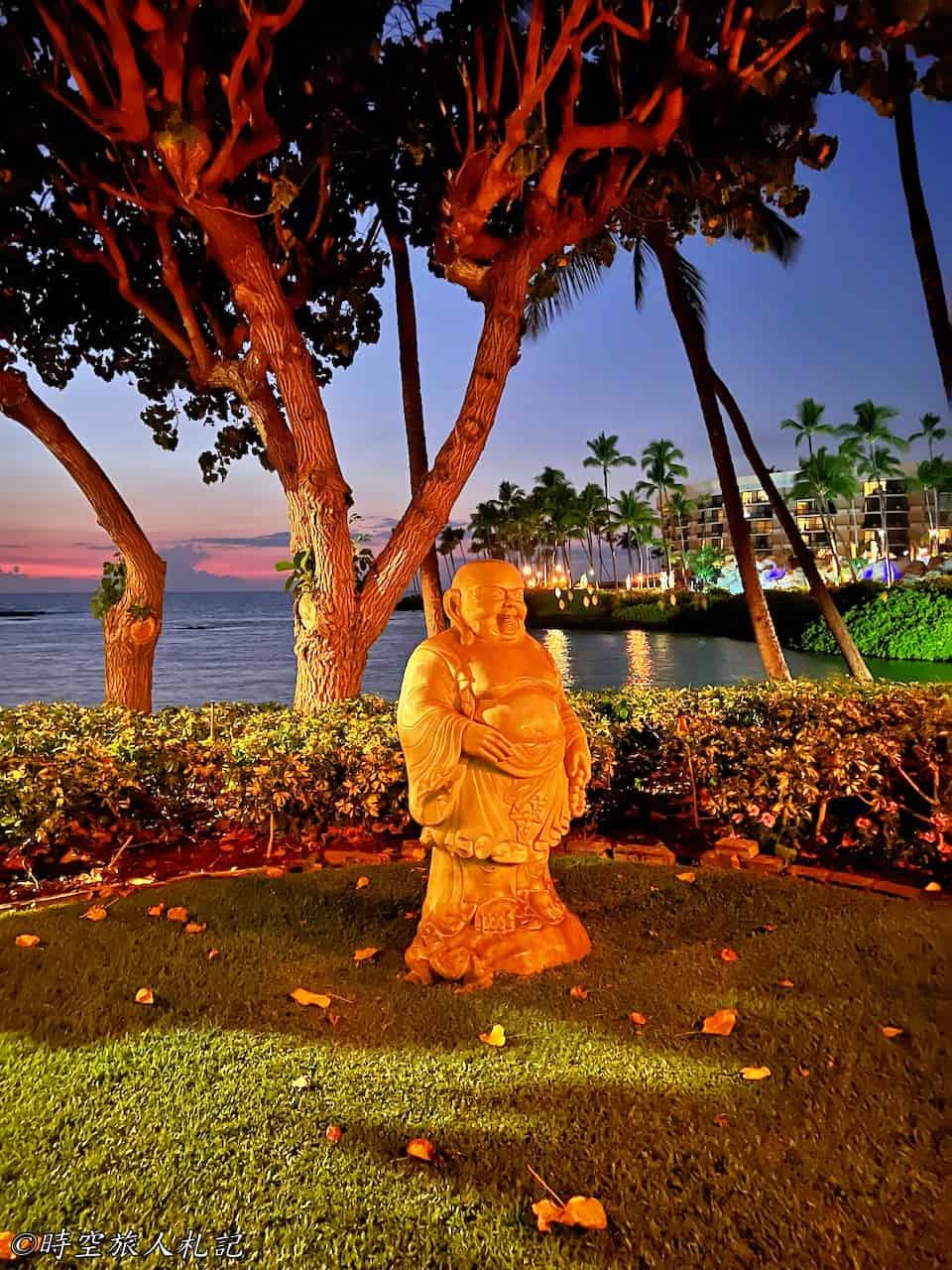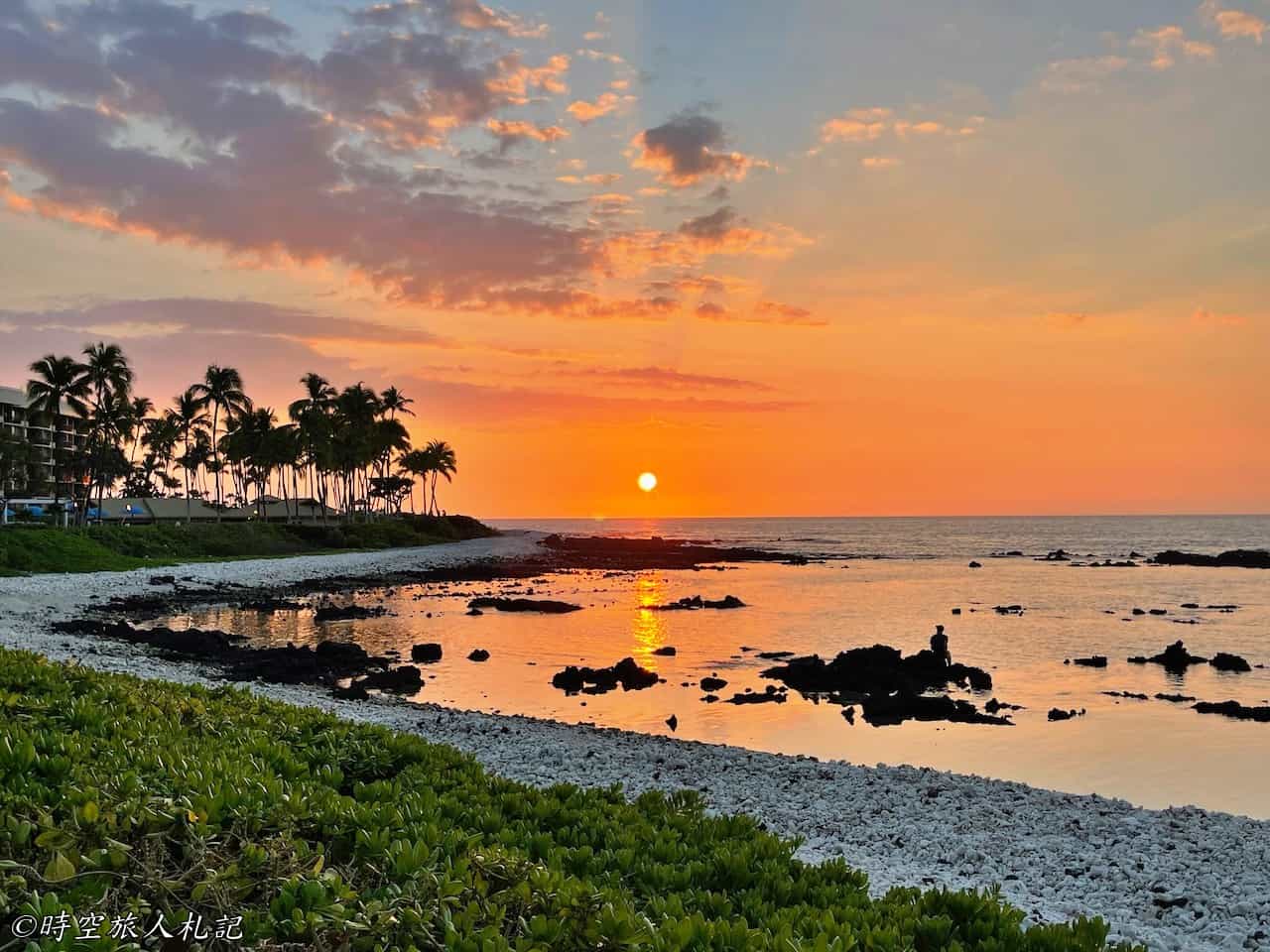 Further reading
Thank you for visiting our website.

All the content on this site is original and shared with the purpose of providing valuable information. We sustain the operation of this site through a small amount of advertising and sponsored links. If you click on links to third-party merchants on our site and make purchases, we may receive a portion of the sales as a commission. If you click on links to third-party merchants on our site and make purchases, we may receive a portion of the sales as a commission.

Find more posts on a map Here.

My recommended resources for hotel bookings.

My recommended resources for activity bookings.
Buy me a coffee and support my contents!
If you are interested in quoting this article or using any part of its content and images on your website or publication, please contact us via email to request permission.